This time we're making a long weekend trip to Nashville to see Bob's brother Peter perform as Tevya in Fiddler on the Roof at www.studiotenn.com.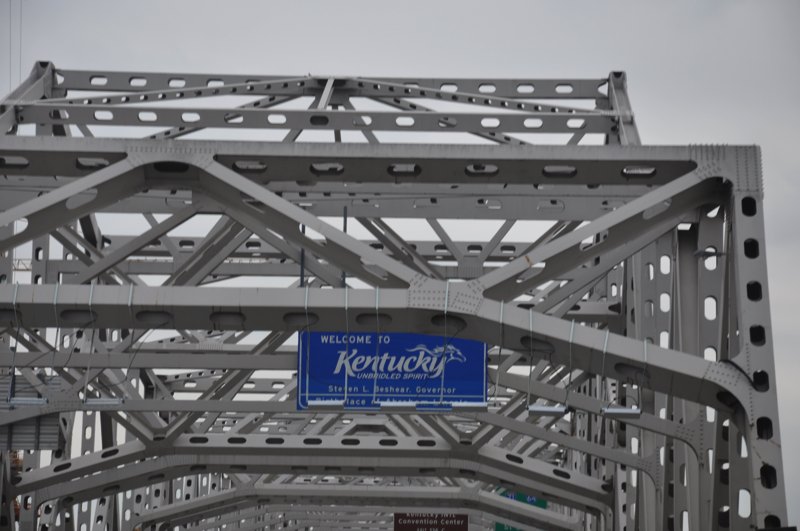 We experienced a major slow down amid road construction in Louisville, so arrived at the KOA Nashville after dark. Office closed at 6pm! Our first impression is that the place is crowded and the sites are close together. Lots of noise from Briley Parkway! There is an after-hours box for late check-ins, and we were inadvertently given two sites to choose from, so drove around the campground making our decision. Number M09 (although there is a typo on the map naming it N09) looked promising, with a long paved pull-thru site in an attractive part of the campground. But after we pulled in, we decided our little teeny June Bug looked silly sitting next to million-dollar tour buses!
So we headed to the second option, site H15. It's in the "have-nots" section, directly across from the "haves". The pull-thru site is short and gravel, but we feel a little more comfortable here! We're right between the two worlds, and man! what a difference in the two neighborhoods! We are directly on the dividing line.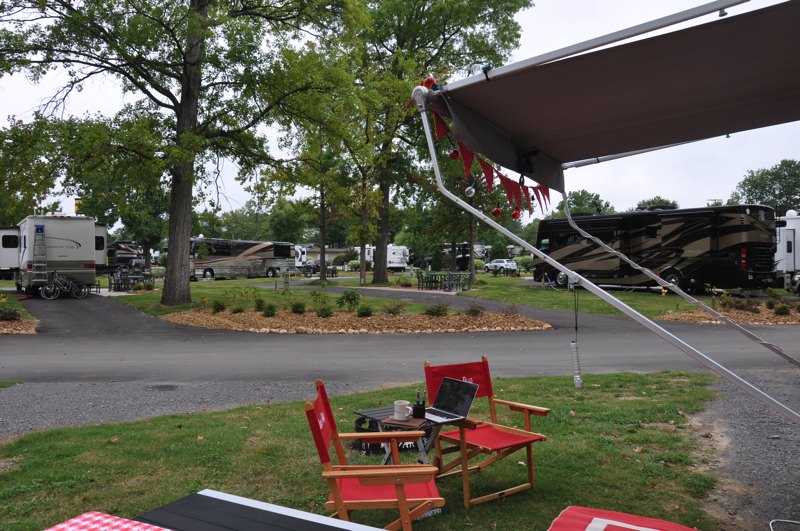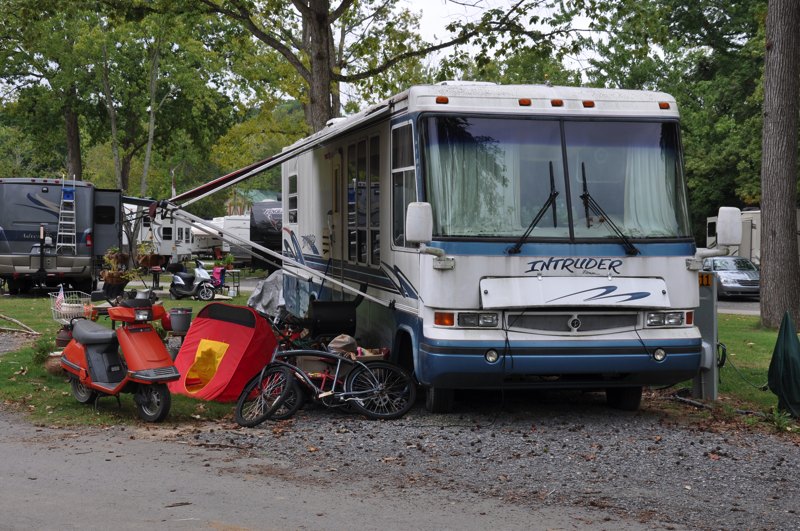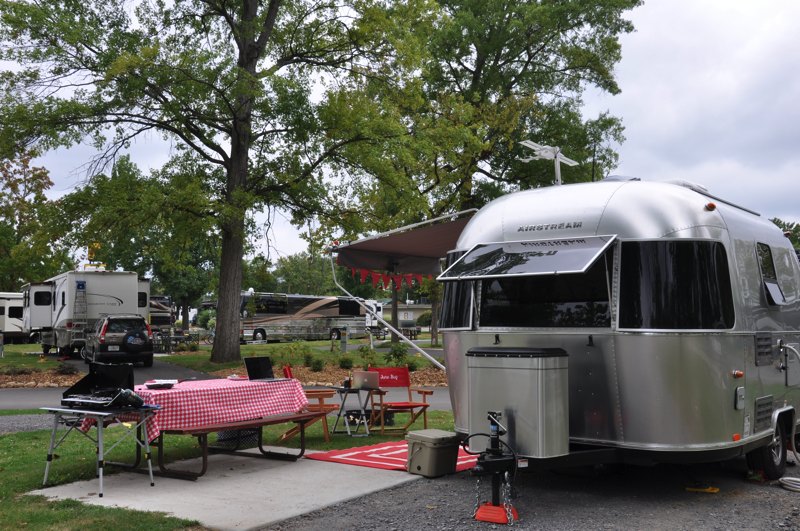 We took a little stroll through the area immediately around us and were happy to see two other Airstreams, one new and one much older model.