Our last morning with June Bug Version One! Off we go to Colonial Airstream…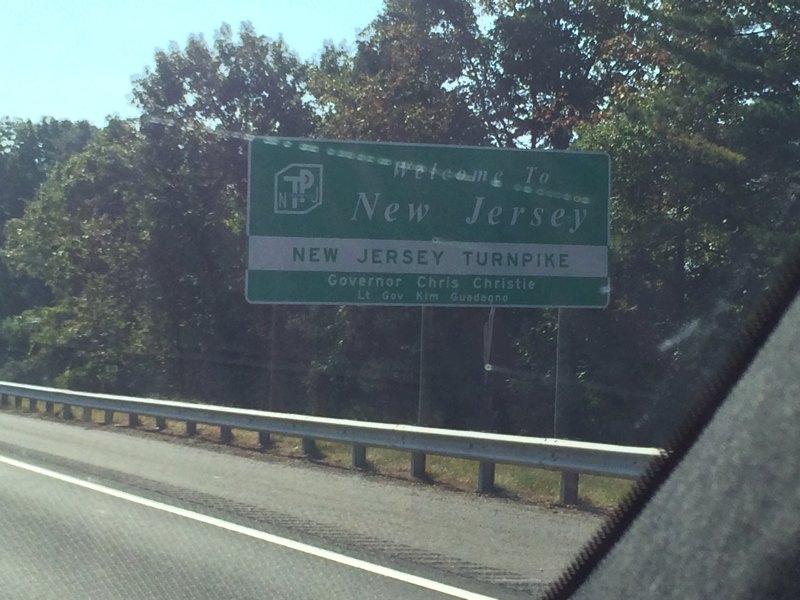 This morning we made it to New Jersey in record time! The Colonial dealership is comprised of friendly and helpful sales and service staff. We met Patrick and Lauren, who arranged for James to give us an orientation tour of the new International Sterling 25FB. He was terrific and made absolutely sure all our questions were answered. Phil installed the new trailer hitch and made sure we were hooked up safely to the new trailer.
It was time to say goodbye to our very first travel trailer!
Our June Bug, stripped of all its personality: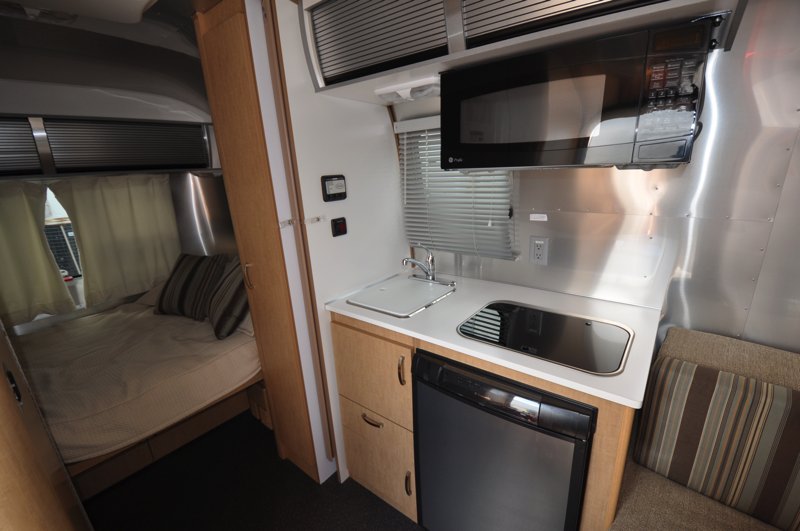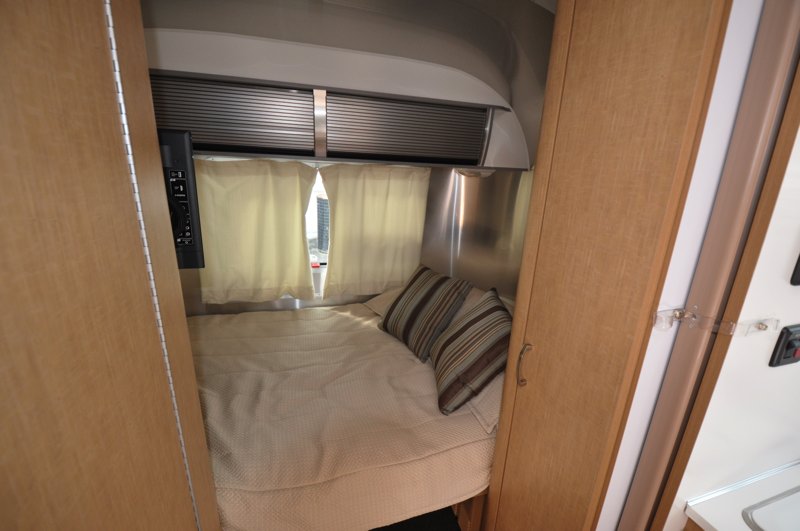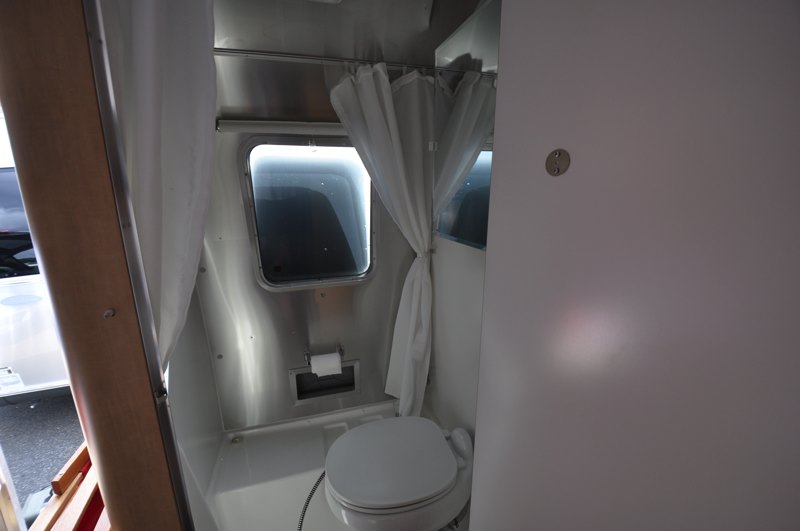 The gorgeous Sterling Edition interior: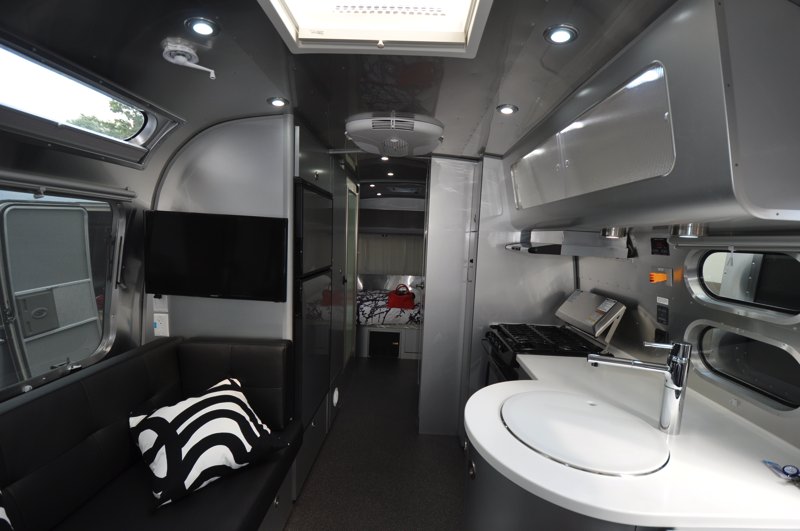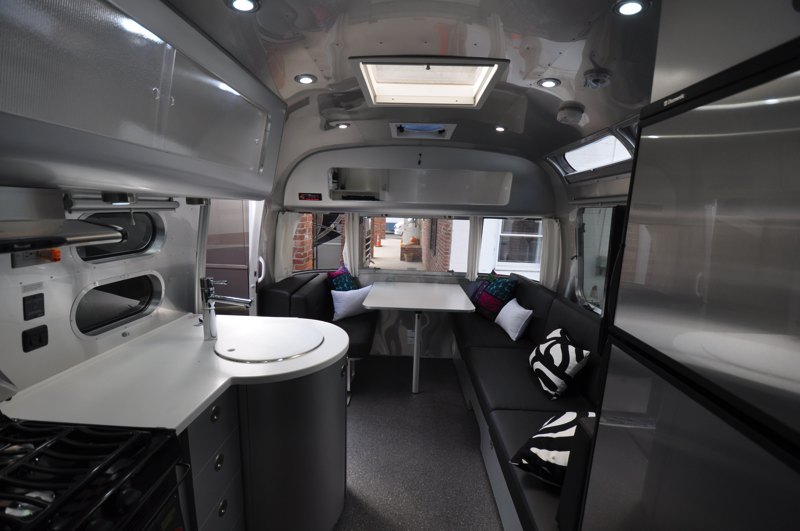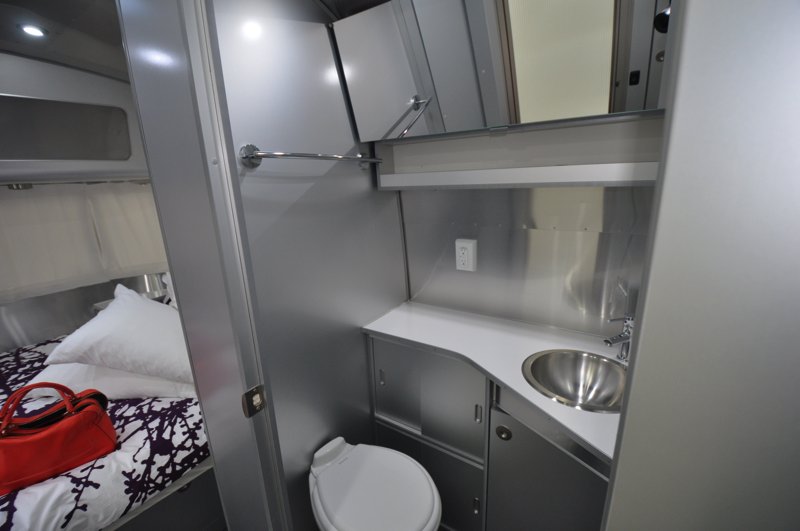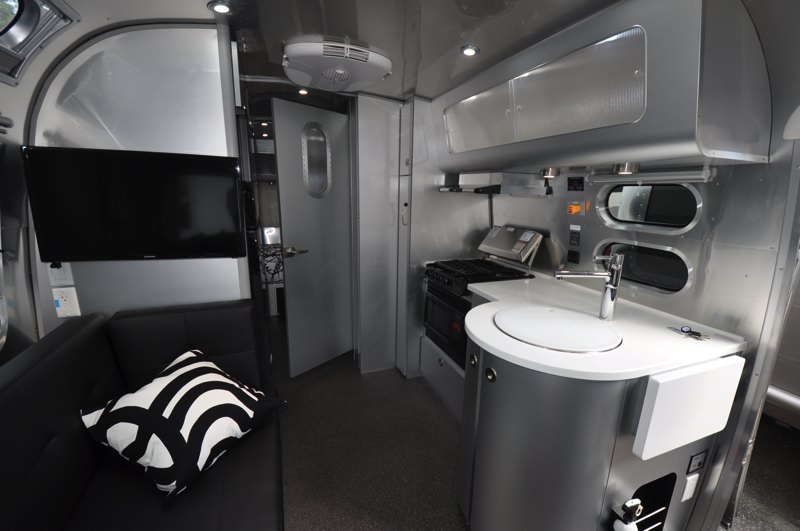 After attaching the new weight distributing hitch, the fellas even moved our David Winick "June Bug" door guard to the new Airstream. Now it REALLY seems like ours.