We made camp yesterday at the Elizabethtown/Hershey KOA. It's a nice park with friendly staff. Our site, number 25, had a nice view of the fishing pond. Number 33 looks like the site to have if you ever make your way there! Huge private patio.
This morning we had the great joy of waking up in a sparkling new travel trailer, and showering in the spacious separate shower. Whoo Hoo!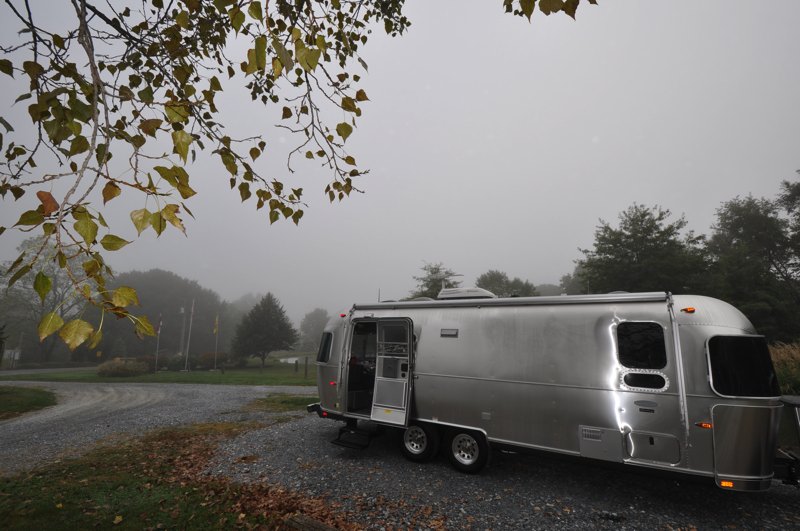 As we continue our trip through Pennsylvania, we've now stopped at the Madison/Pittsburgh KOA. Our site, number 29, is VERY tight and everybody is really crammed in here. The place seems fine, with some permanent looking sites but nothing terribly run down.
Much to our great joy, there are over 20 Airstreams here for a Wally Byam Caravan Club event. It was so much fun walking through the campground snapping photos. The caravan group is here for a "Made in USA" tour through all kinds of businesses and factories, including Harley Davidson, Hershey's Chocolate, Maker's Mark, and on and on.
I was thrilled to see so many Airstreams gathered in one place, including several Land Yacht motorhomes — a rare sight!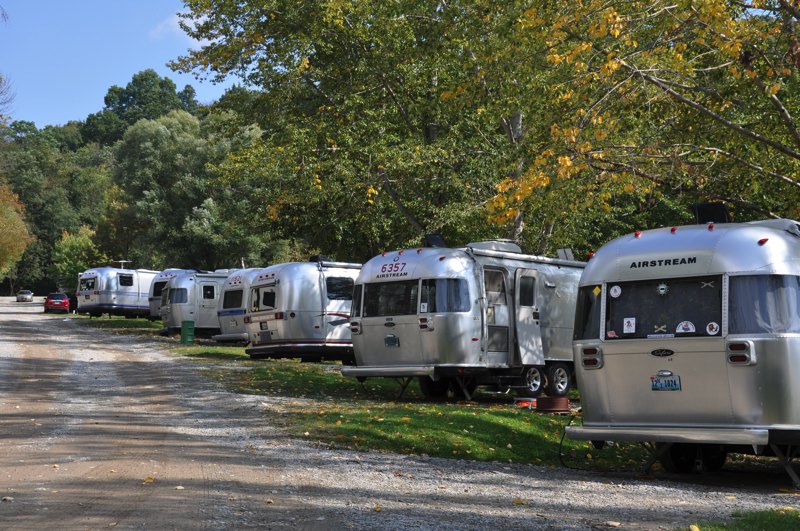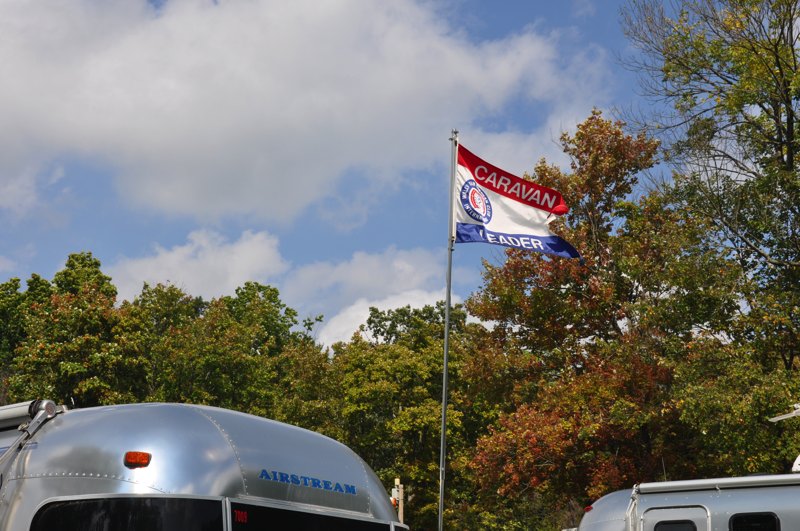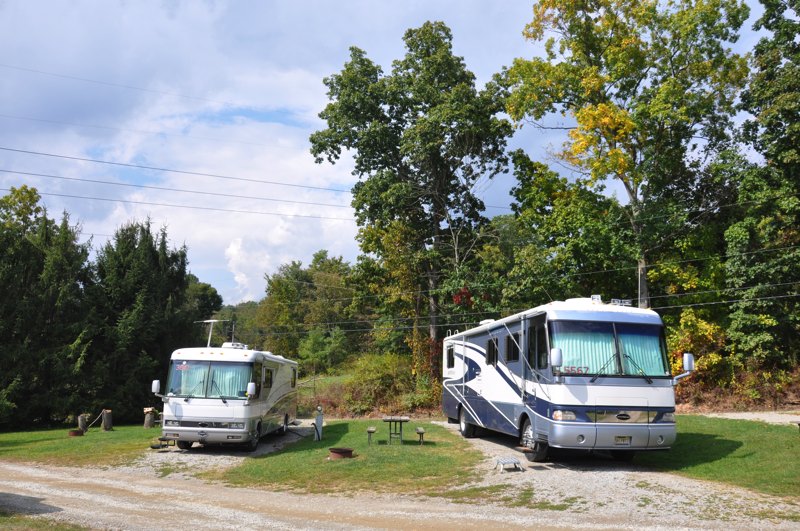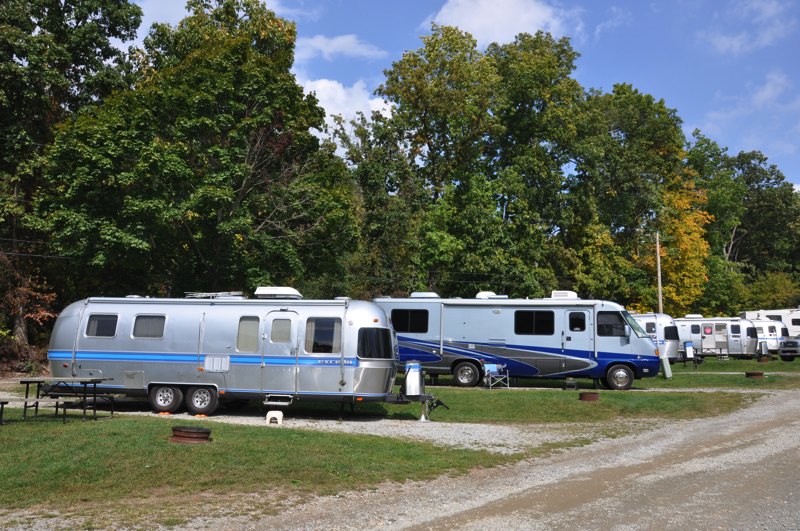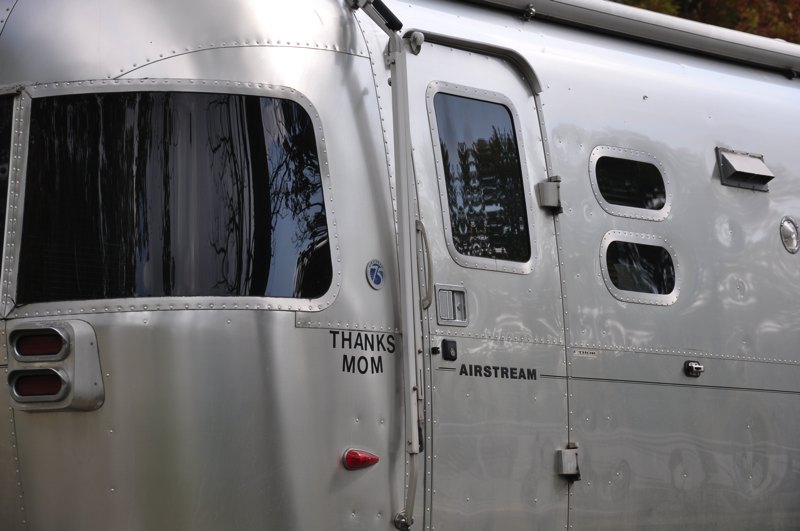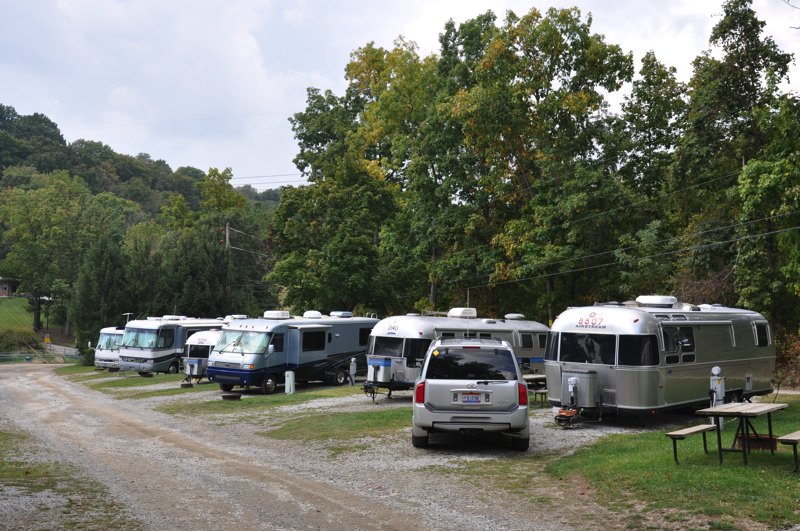 We hooked up our new satellite and have been able to watch the Colts from inside the trailer. Happy Days!!