Jeep Jamboree, here we come! Getting everything loaded up and hitched for the journey to French Lick, Indiana.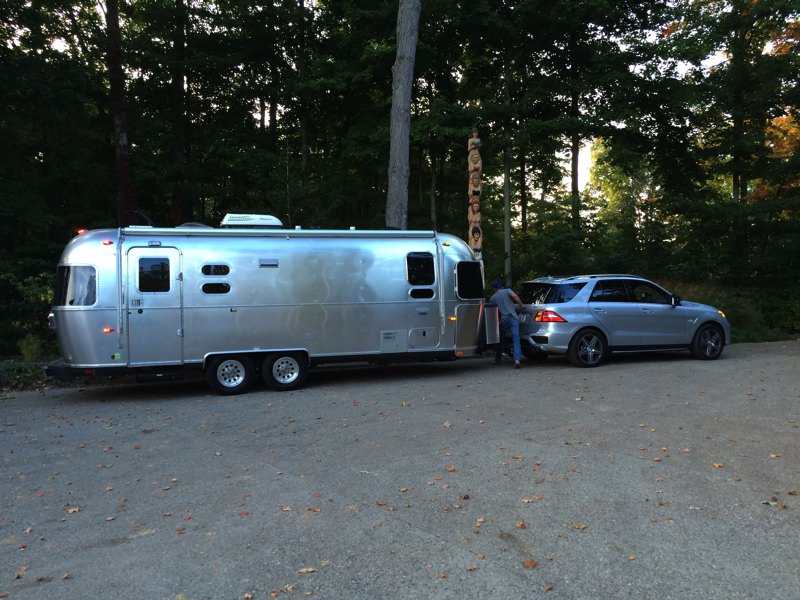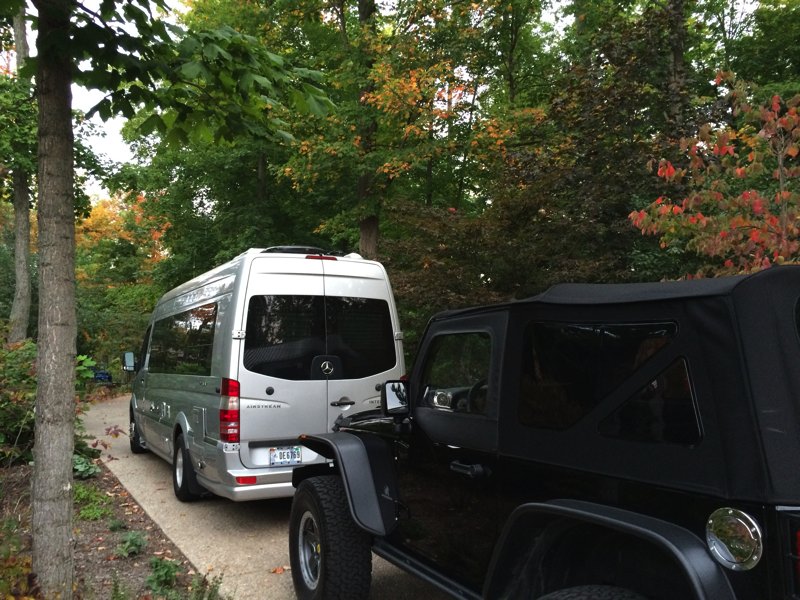 As we traveled down the highways to Paoli, Indiana, we made quite a sight in our long convoy of Airstreams and Jeeps!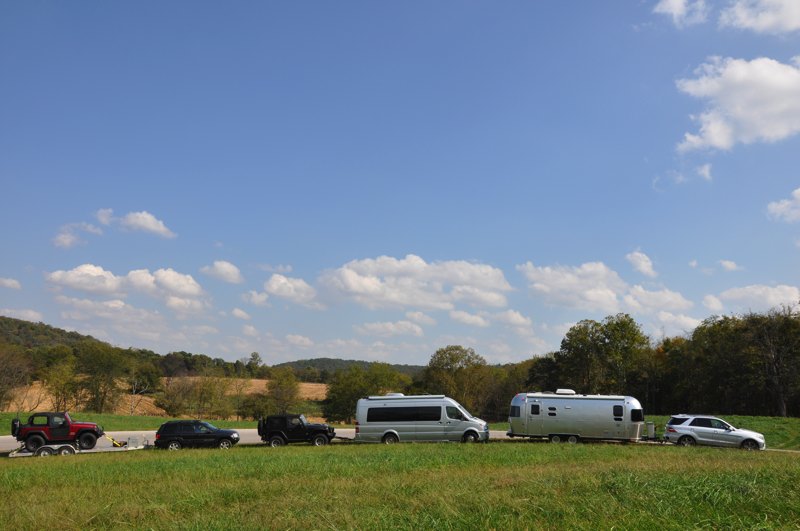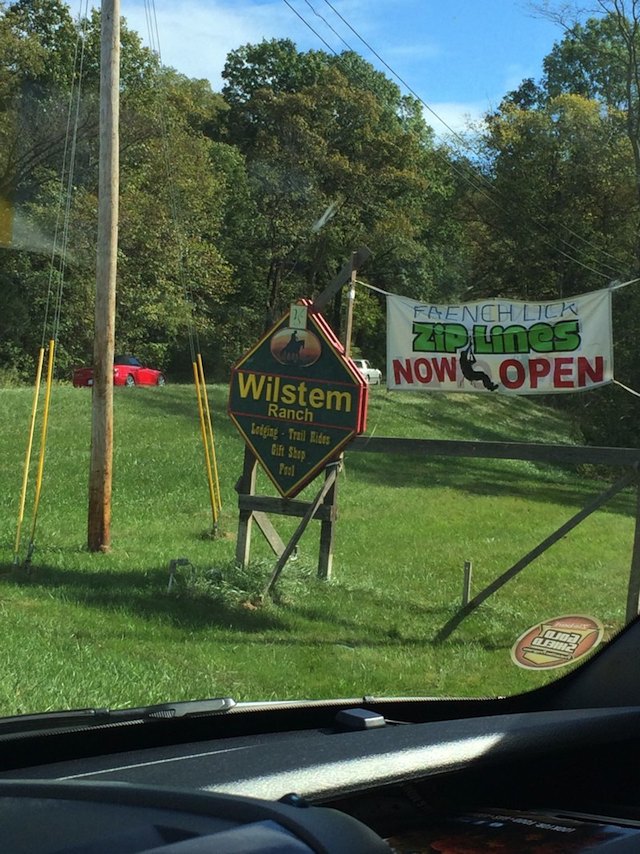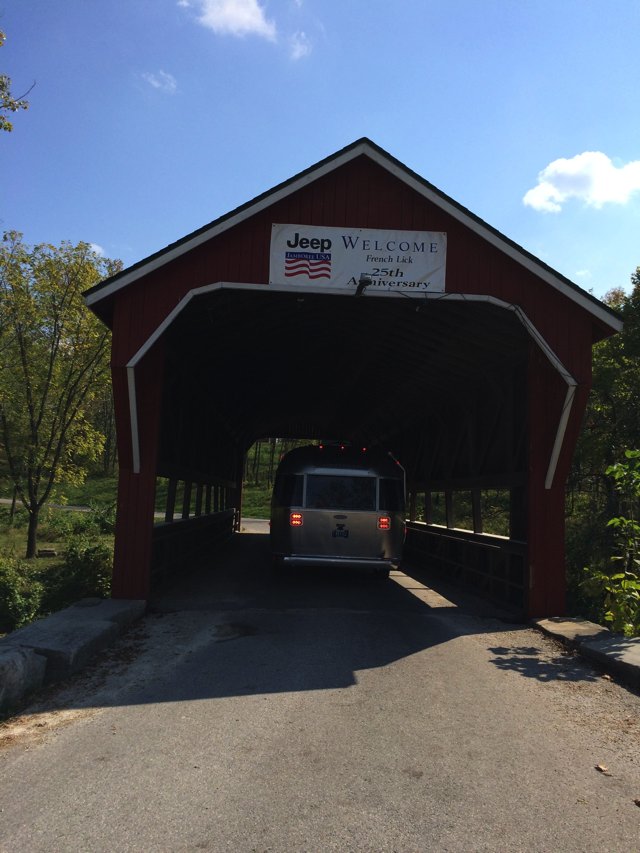 We parked the June Bug and Steely Van in a large pasture, next to a livestock barn. Wilstem Ranch has provided 30Amp electrical service for us, so we should have a comfortable weekend of camping. We'll get some training in living without water and sewer hookups!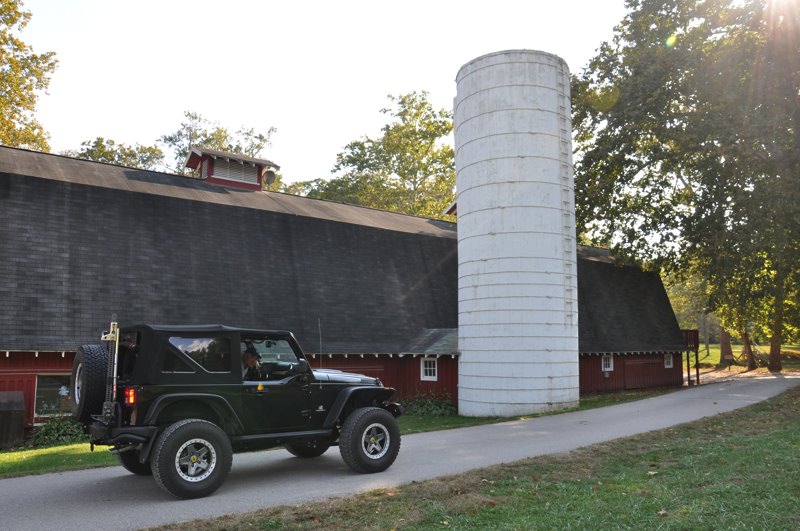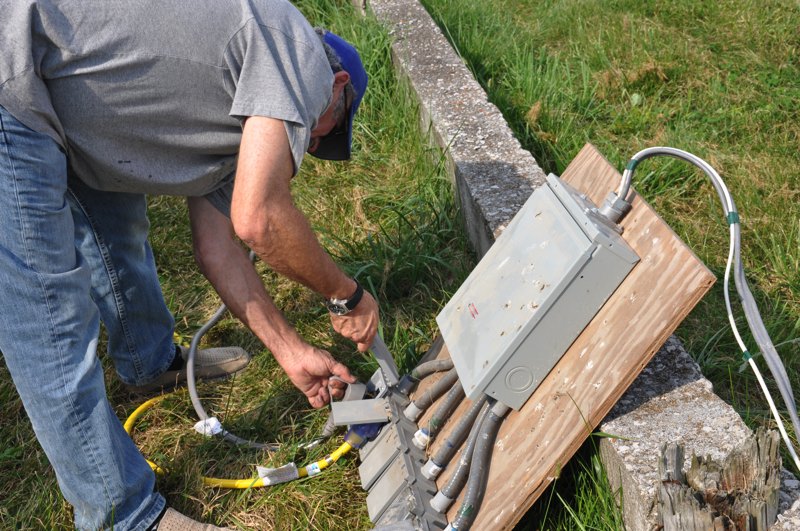 Our campfire was delightful, but "somebody" didn't listen to me when I suggested the fire might burn through the plastic RV mats we had out. I was able to do the "I"M RIGHT" dance!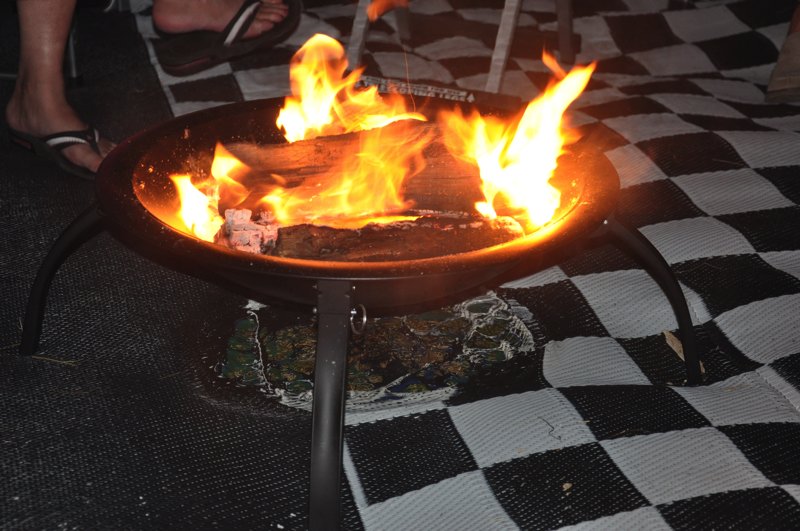 After our check-in for the Jamboree, Bob was able to get a little footage with the drone. We always enjoy the reactions of people who haven't seen a drone before, and today was especially fun. There wasn't much time to film before hitting the woods, though.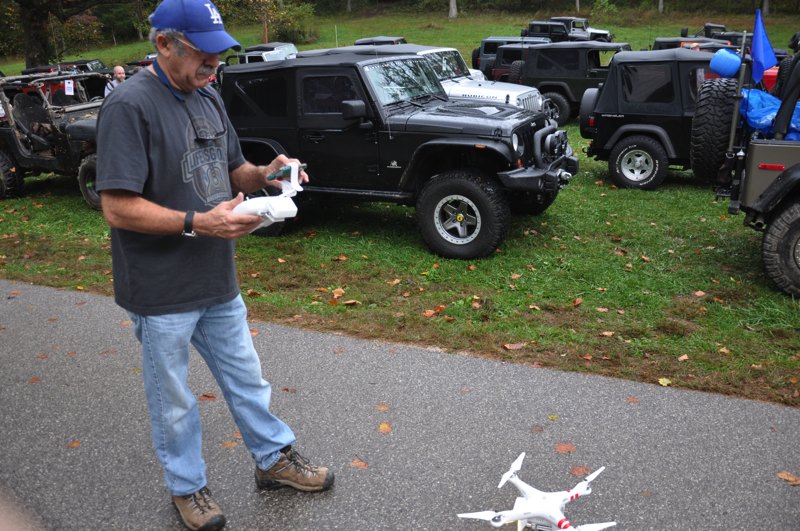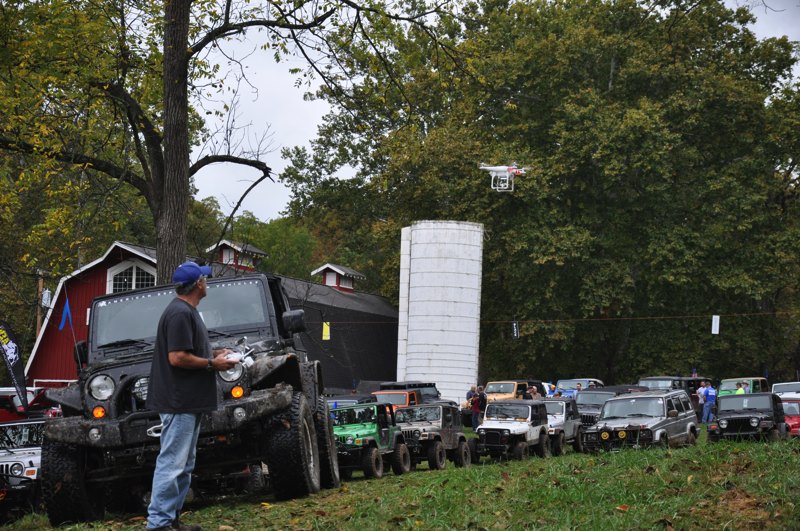 [UPDATE] Bob's awesome drone was swept away by a high gust of wind, and ended up lodged in the top of a tree about 75 feet up. And there it stayed. And there it remained, even after we departed Wilstem Ranch. Boo Hoo.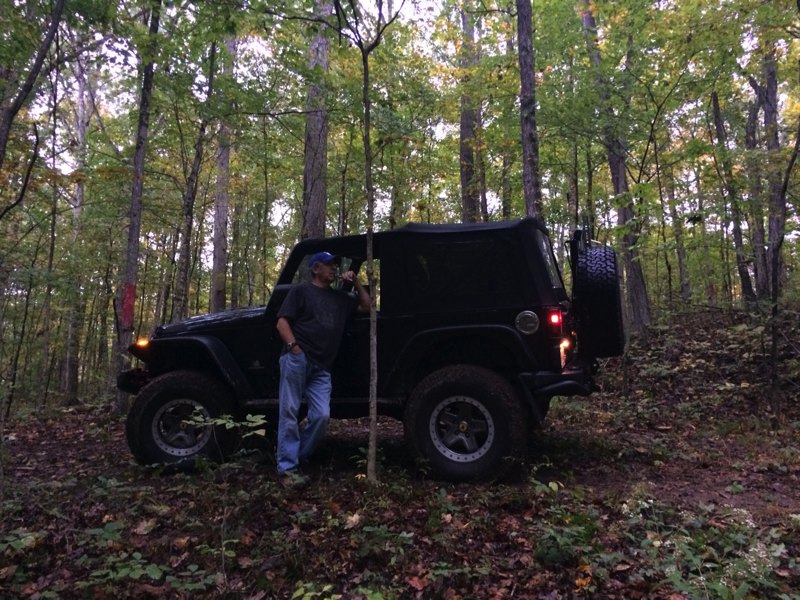 Jeeps, Jeeps, and more Jeeps….
So many fun Jeep slogans: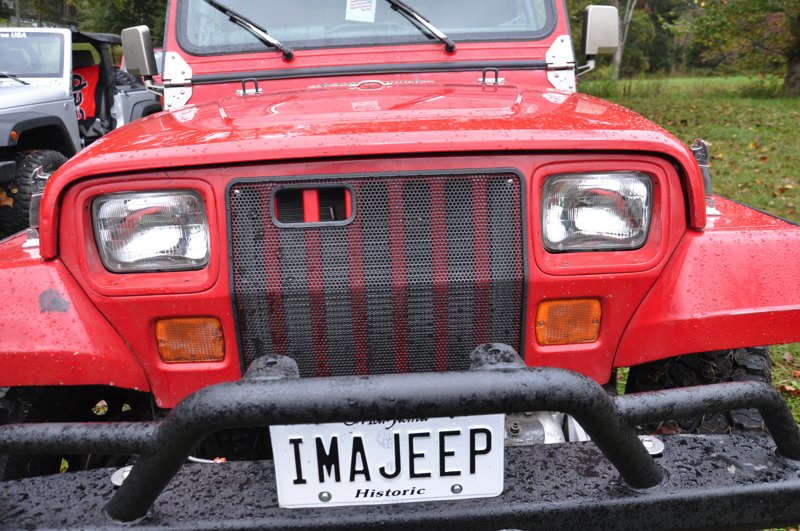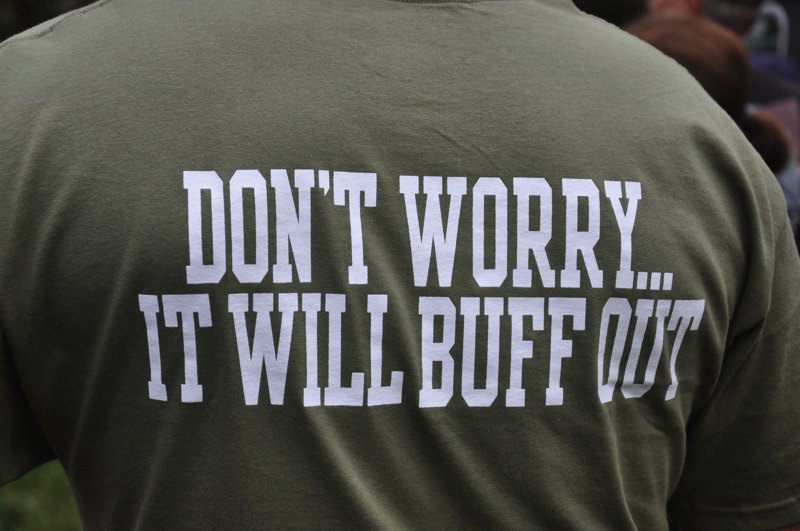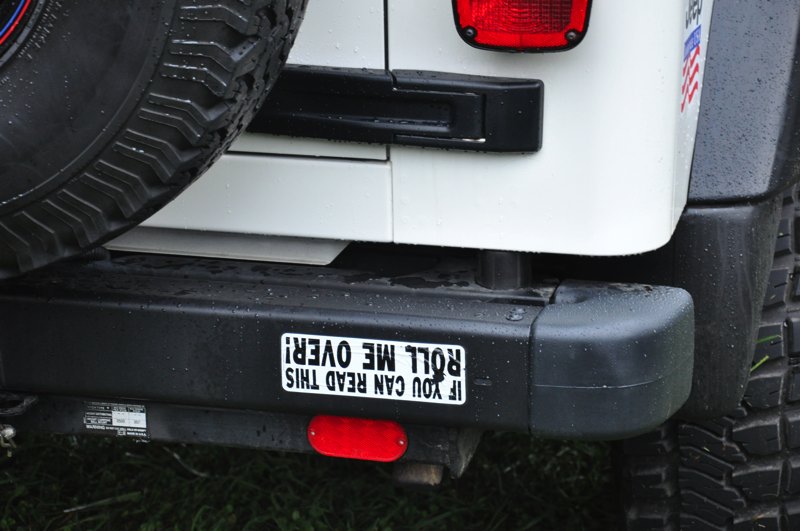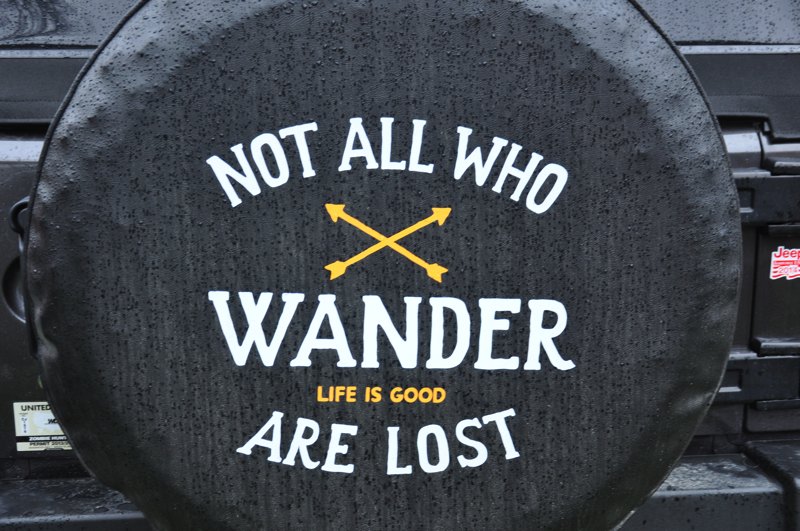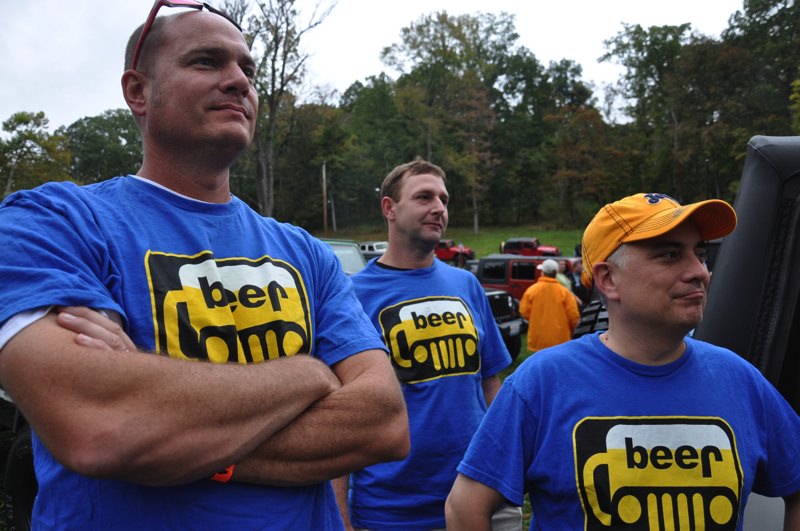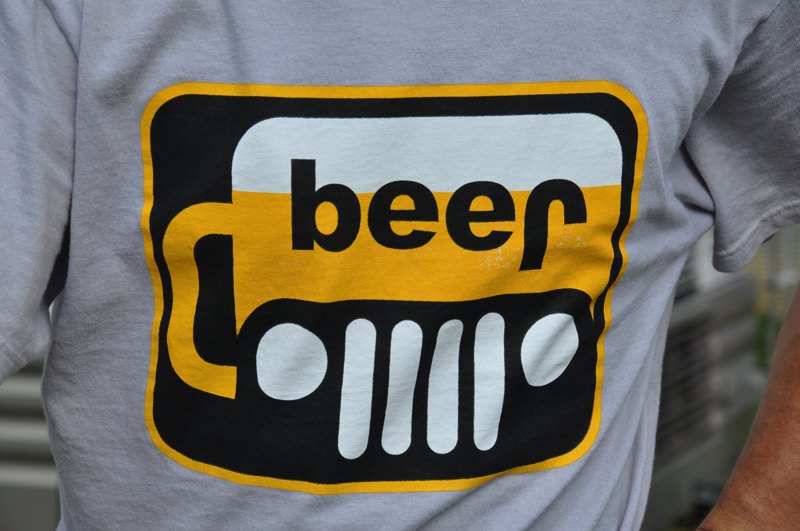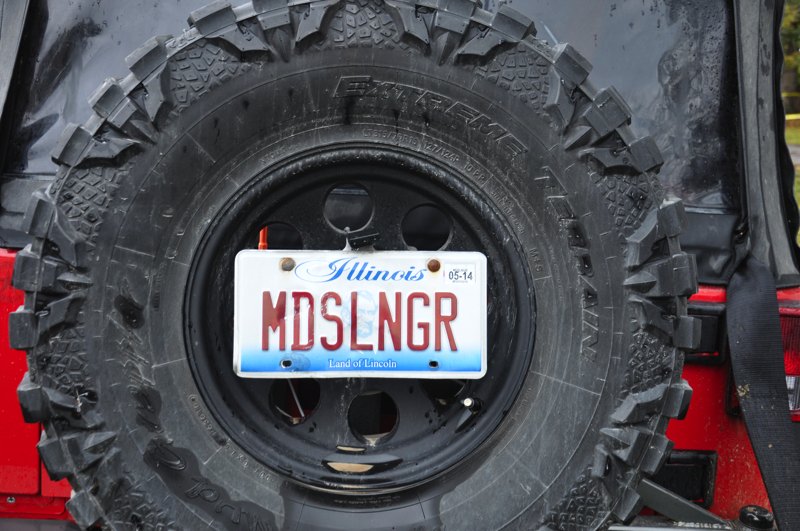 I experimented with some night photography and was able to capture our flag waving in the light of the moon, with smoke from the fire. I impressed myself!!