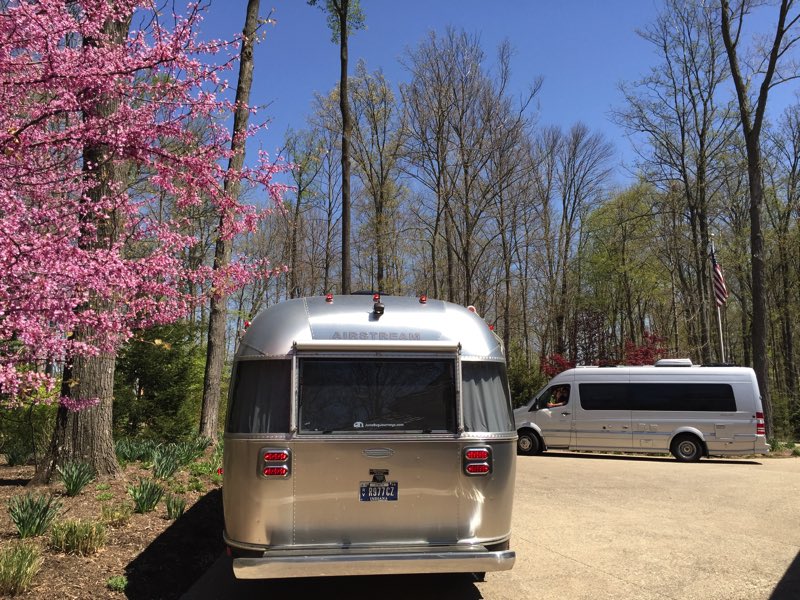 We are joined by my sister Susan and brother-in-law Frank for our return to Starve Hollow. This time we have adjoining sites numbers 7 & 8.  It is shaping up to be a perfect Indiana spring weekend.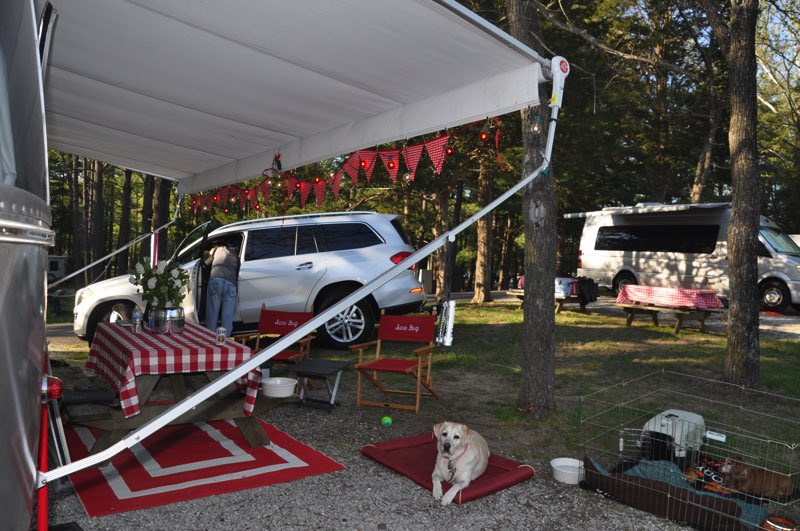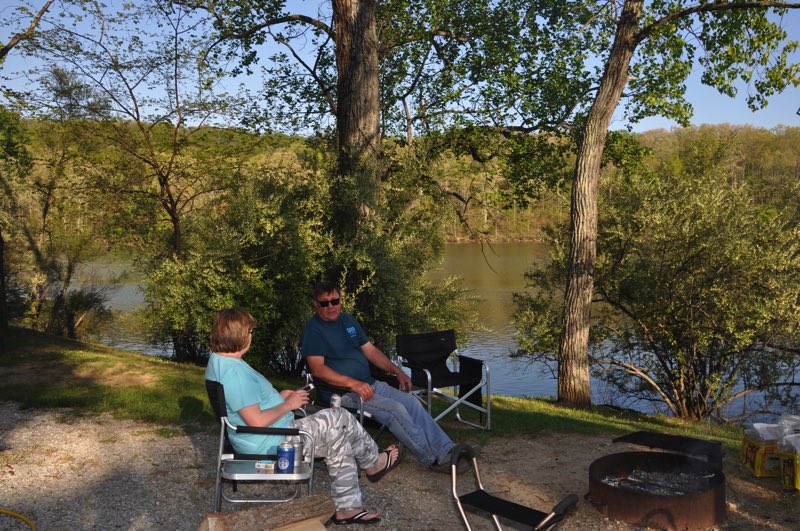 Our dogs made the hour and a half trip with no problems and although Vera has been here before, this is Opie's first ever camping trip. He's 13 years old and we're a little unsure how he'll handle the great outdoors! One thing is certain…as a dachshund, he'll keep any critters away!
Frank chopped kindling for our campfire and Bob set up his satellite system (Winegard Carryout G2) so we can watch the NFL draft! Sure, we're camping, but we do have our priorities.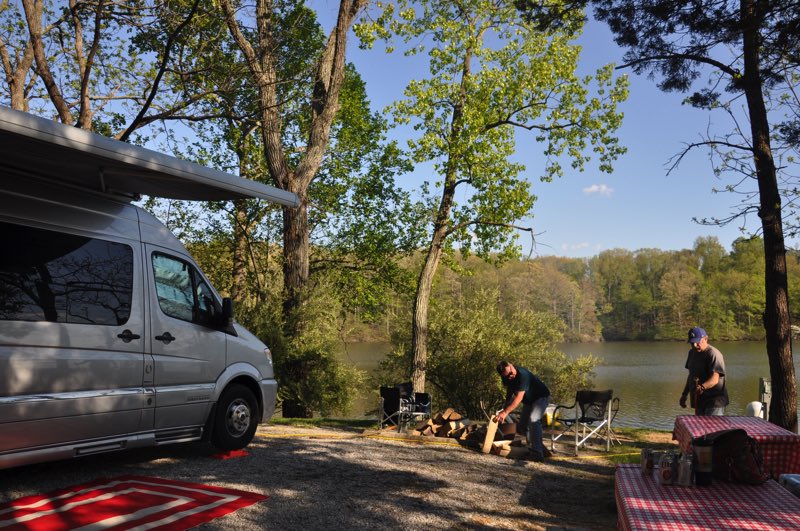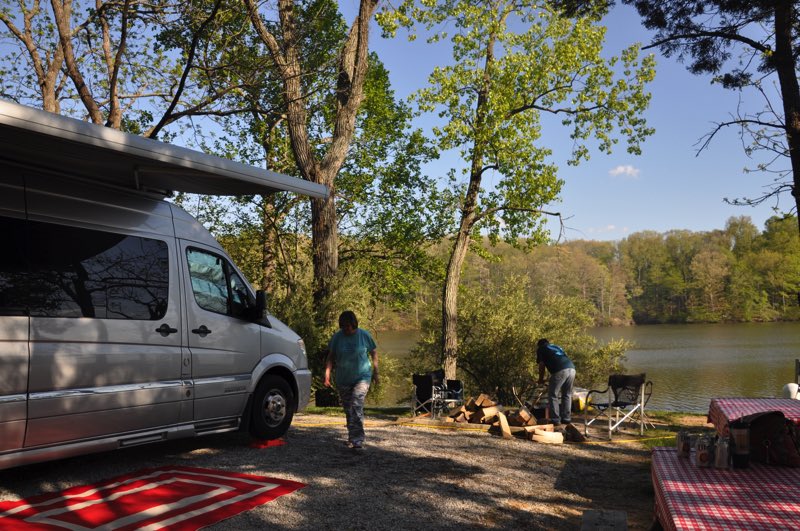 This portion of the campground has electric only sites, which meant hooking up was fairly easy. The sites are sloped a bit, so we did have to use blocks to make the June Bug and the Steely Van level. Frank pulled the Steely Van front-in so our awnings face each other, and because each campsite has 2 picnic tables, we will enjoy plenty of surface area for our camp stoves and "stuff". I'm a little bit of a stickler for a neat campsite…