We drove north to Lake Erie State Park in NY. I booked the waterfront site and was hoping for some beautiful sunsets. WOW! We felt fortunate to have such a lovely site looking out on that beautiful expanse of water. People from throughout the campground walk to the water's edge to watch the sun go down every night, but we were able to watch from our own campsite!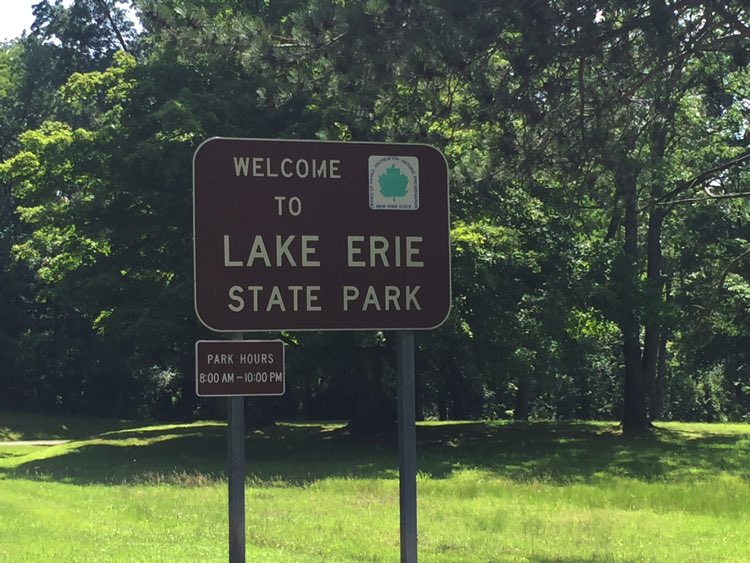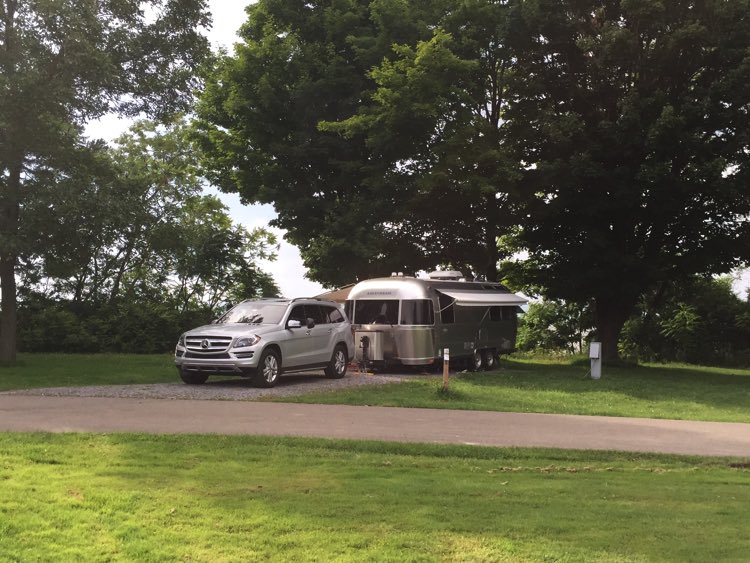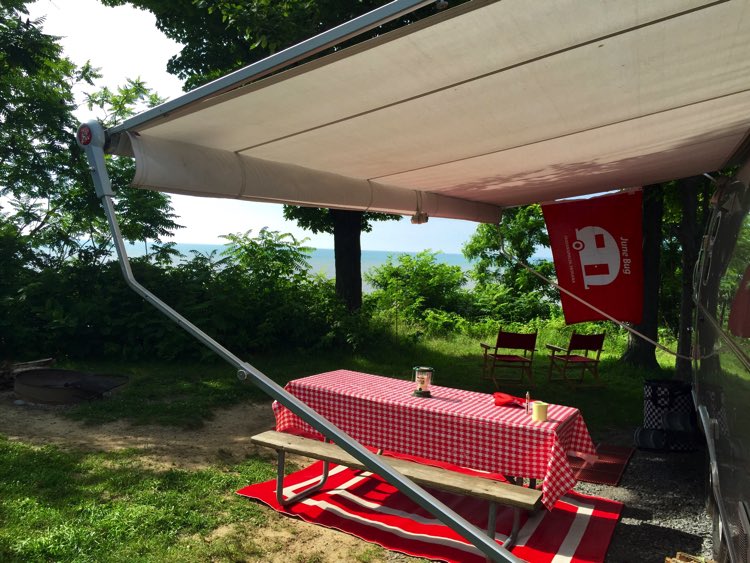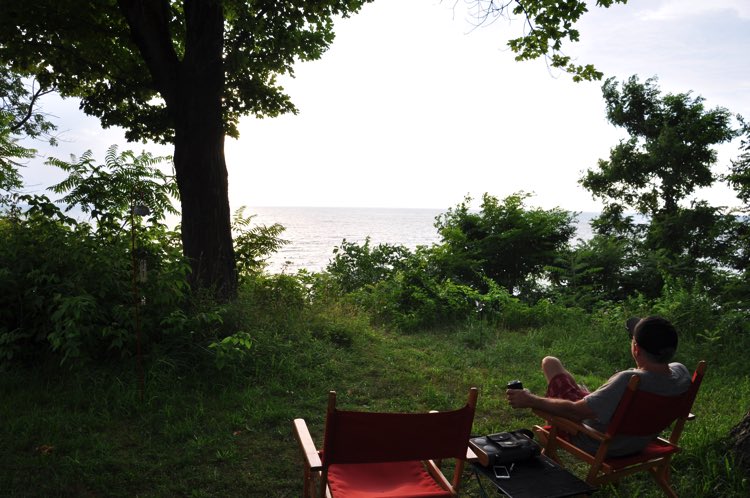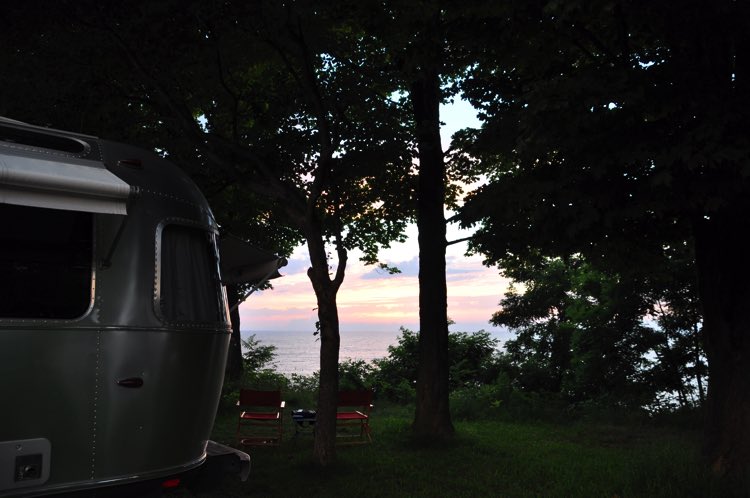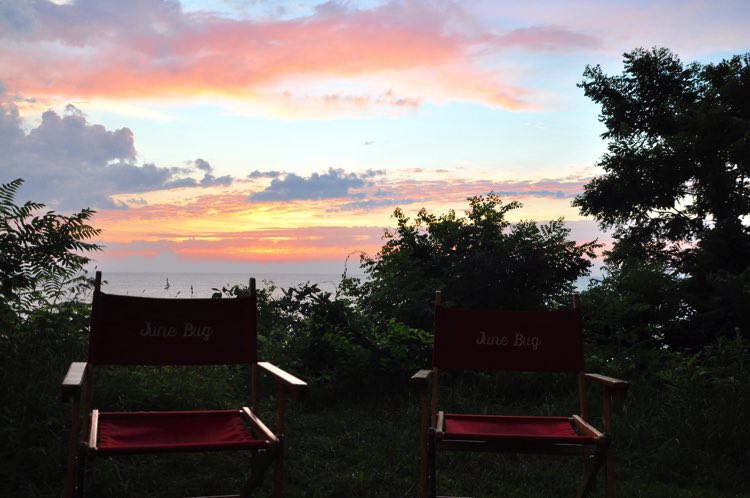 The beach was closed due to rough waves and rip tides (?!) but I took a little walk along the water's edge to soak in the view.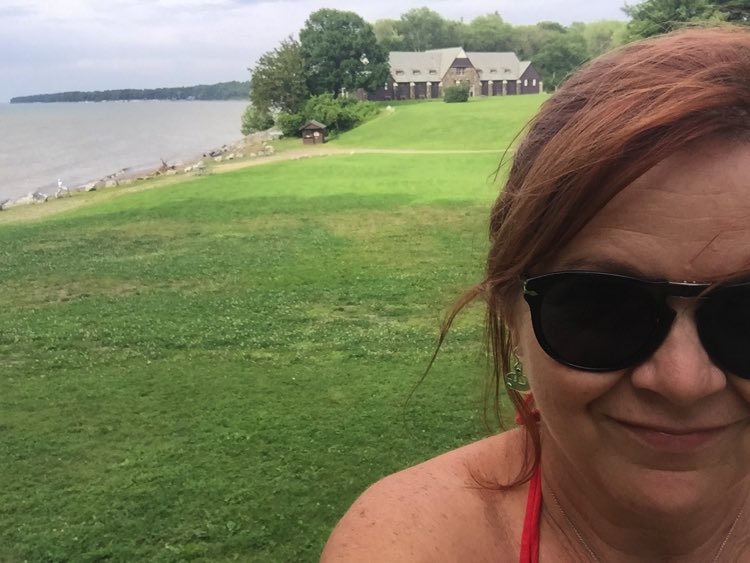 We spent the evening looking at the view, sitting by the campfire, and listening to our latest Agatha Christie book on the iPod. Not a bad way to while away a summer night…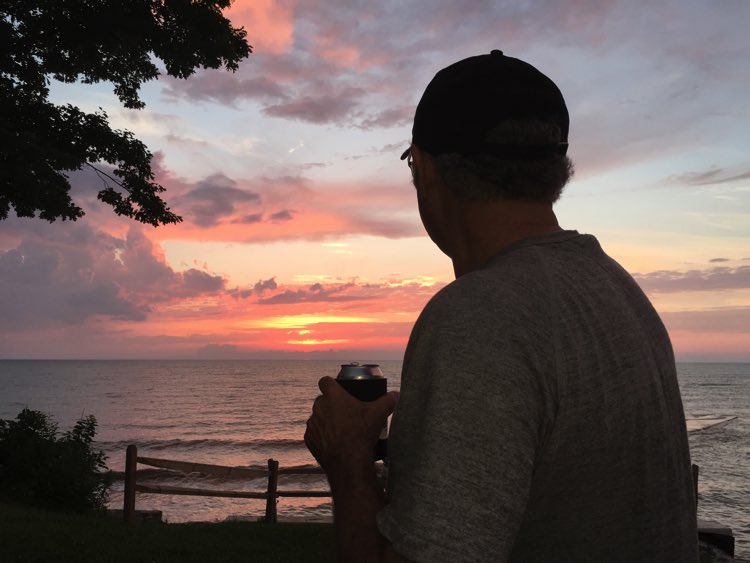 The park is lovely and well kept and offers electrical hookups. There is fresh water available at a few spigots, and a dump station upon departure.