Glimmerglass State Park
Our time in the Adirondacks was coming to a close as we drove the scenic route through the mountains. A Twitter follower suggested a stop-over at High Falls Gorge, after he saw how much we enjoyed AuSable Chasm. The gorge was much shorter than AuSable Chasm, so we made a short stop for the hike. Highly recommended!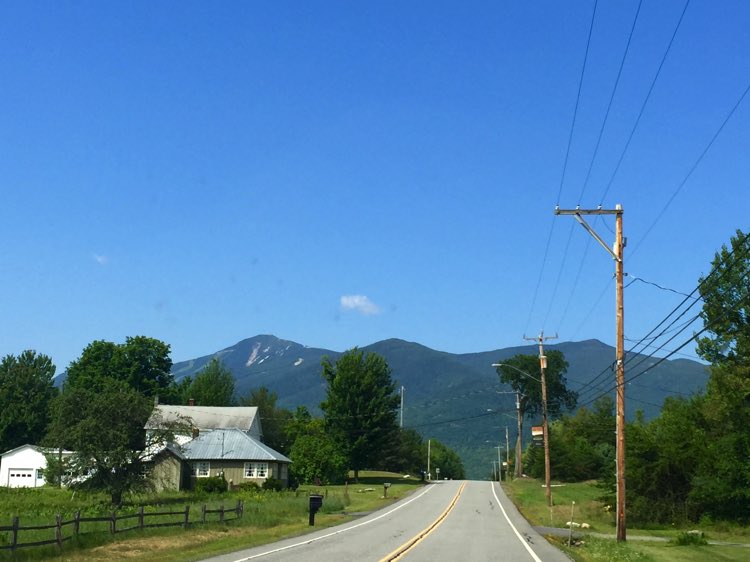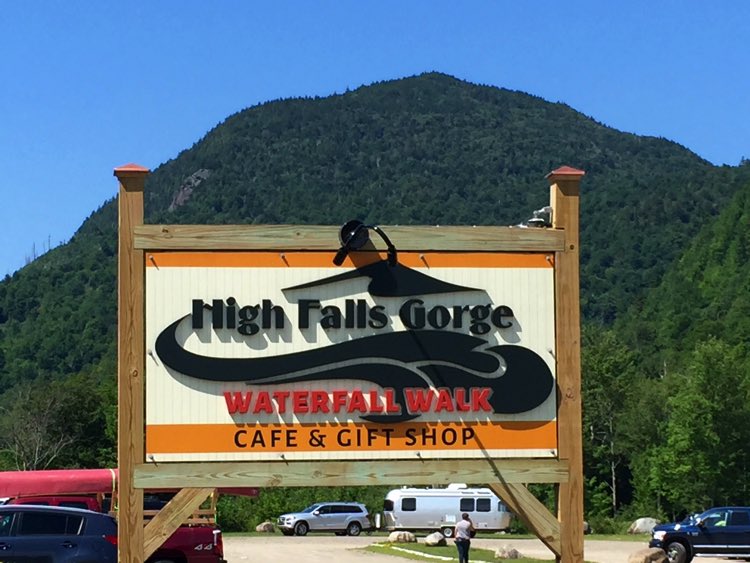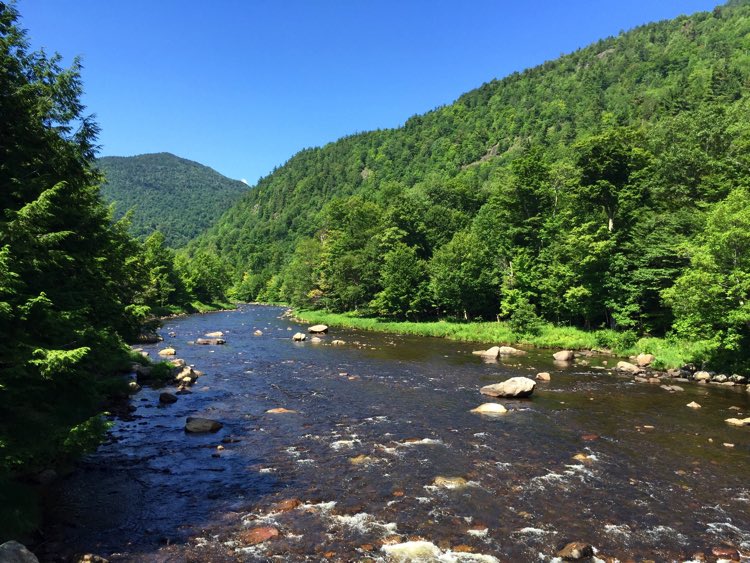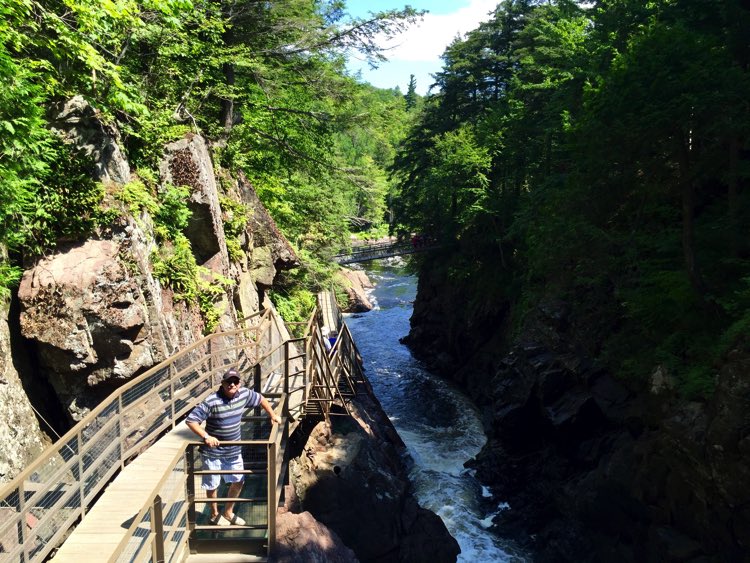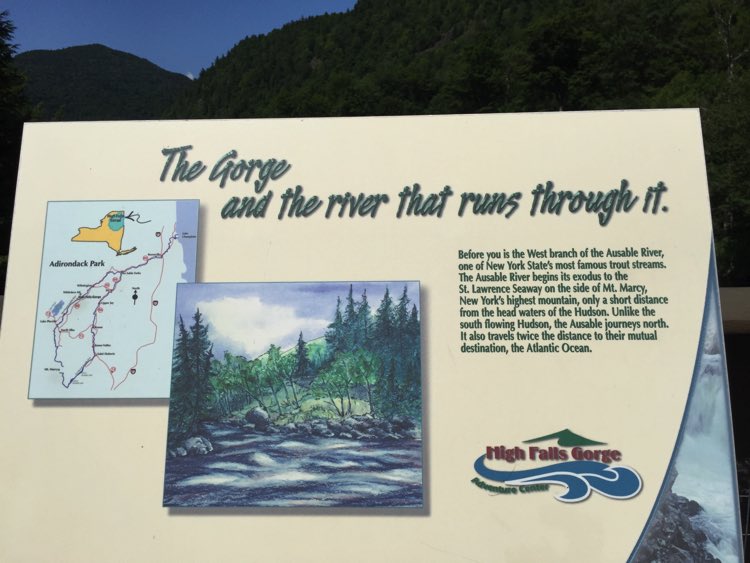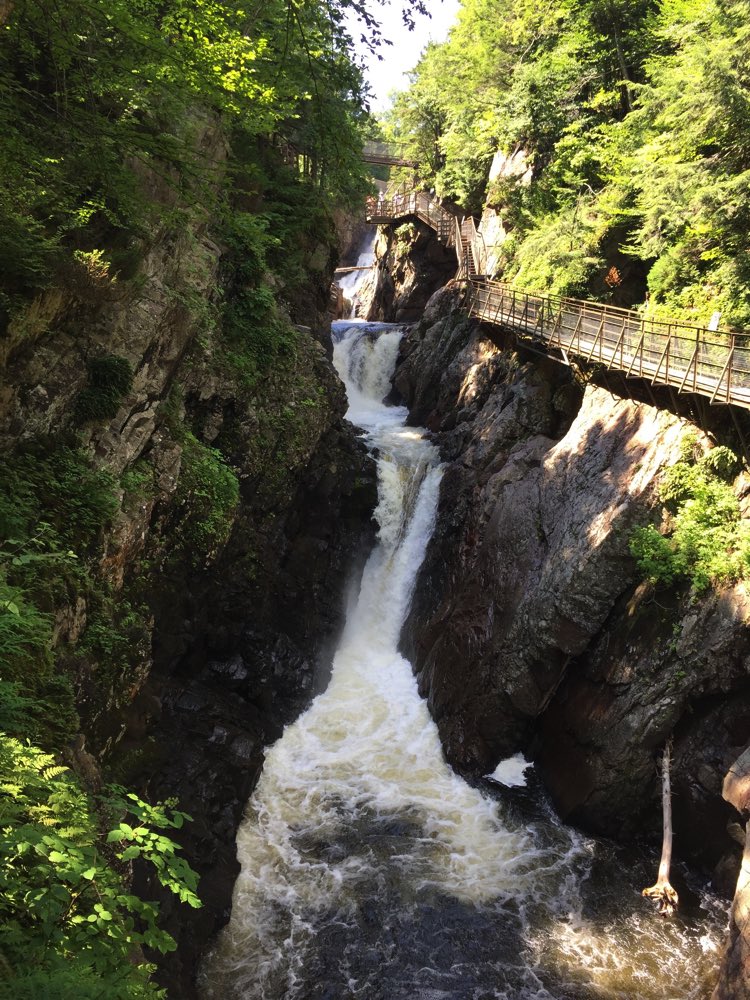 We passed through the High Peaks region, with gorgeous Lake Placid. It would have been terrific to spend a little time there. The village is so proud of its Olympic history, and there appear to be lots of interesting things to see. But we couldn't find a convenient place to park the rig!! So on we went.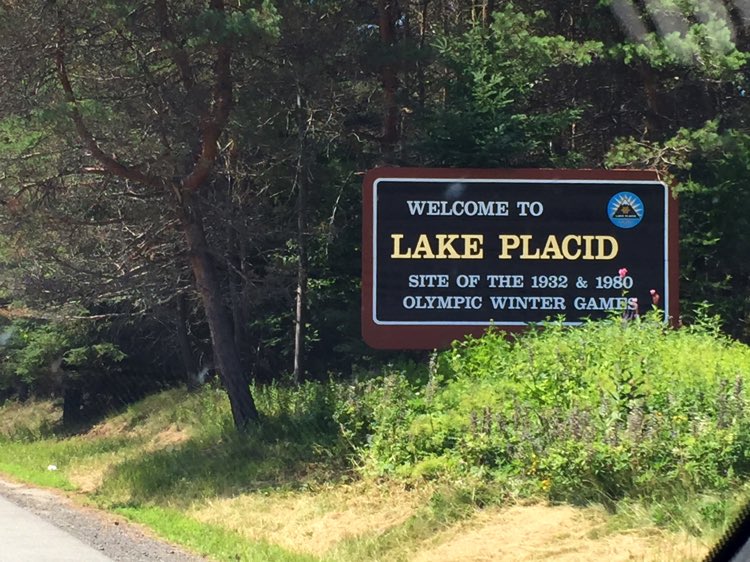 Outside of Keene, New York, we found a rural park along the highway. We decided to park the Airstream and take a few "glamour shots":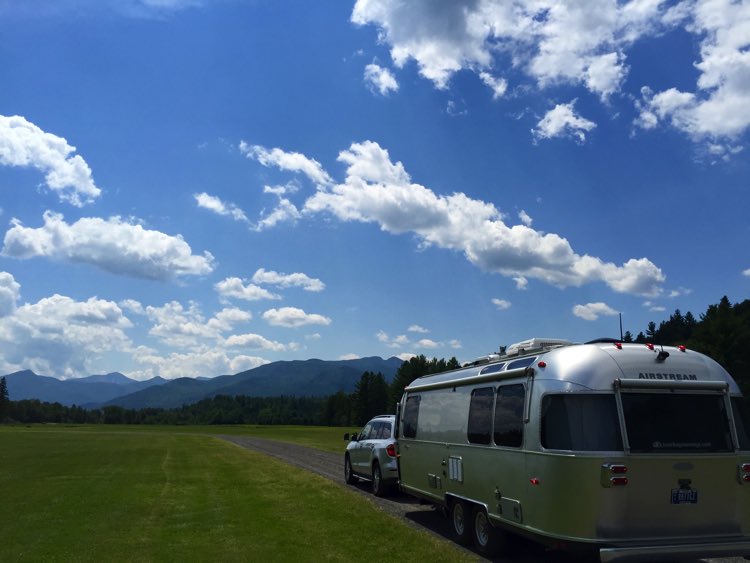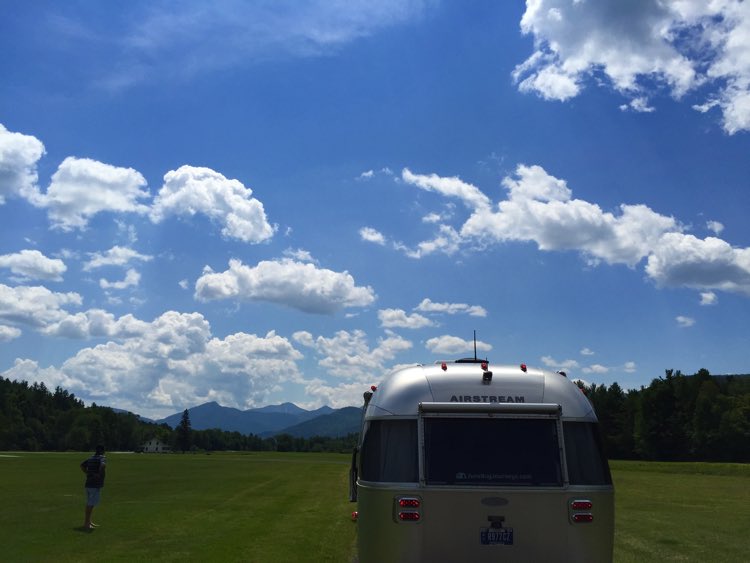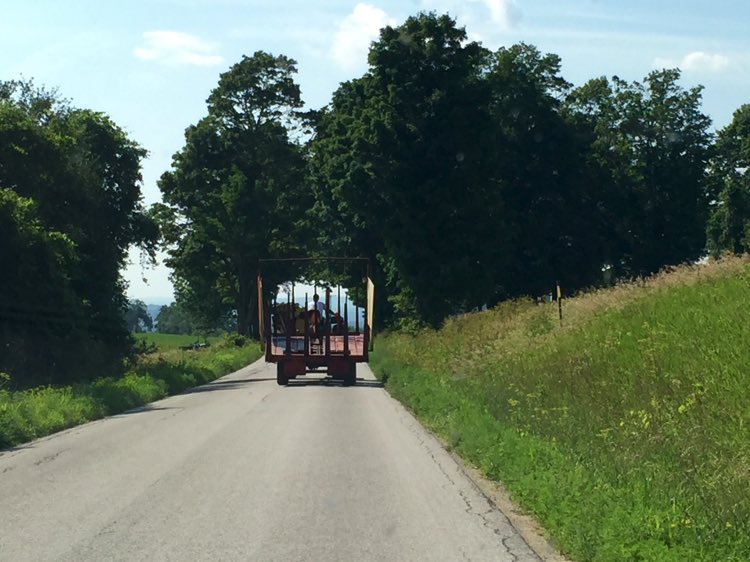 My heart did a little boom, boom, boom when I saw two other Airstreams in tiny Glimmerglass State Park. It's so unusual to see other Airstreams even in big state parks, so this was a real treat. Of course I had to immediately check them out and snap pictures.
Glimmerglass (isn't that a beautiful name?) is situated on Lake Otsego, although the campsites are not lakefront. There is a nice swimming beach and beach house with an enormous parking lot for day use. We rode our bikes to check out the area, and enjoyed the fact that it's all FLAT so we didn't have to ride any hills.