We spent the first three nights of our trip just trying to high-tail it to Texas, so we did quick stop-overs and got right back on the road.
Our first overnight was a KOA in Stanton Missouri. We were thankful for a pull-through site because it was raining and all we really needed was a place to plug in. Unfortunately, we discovered a small leak in the Airstream (see video) that revealed itself with a few streams of water coming down behind the bathroom sink. Panic! Water in the June Bug?? What to do, what to do?
Because it was Friday night and nothing was open, and because the weather was gong to be sunny and nice going forward, we did nothing. We simply rolled a towel up under the drips and hoped for the best. By morning everything was dry and we made a plan to get service in Dallas.
Our second overnight, we spent the night camped on the street in front of our friends' house. That's not a thing we want to do again. It's very strange to walk our dogs in a neighborhood we don't know, and it just felt odd to sleep on a neighborhood street. Never again!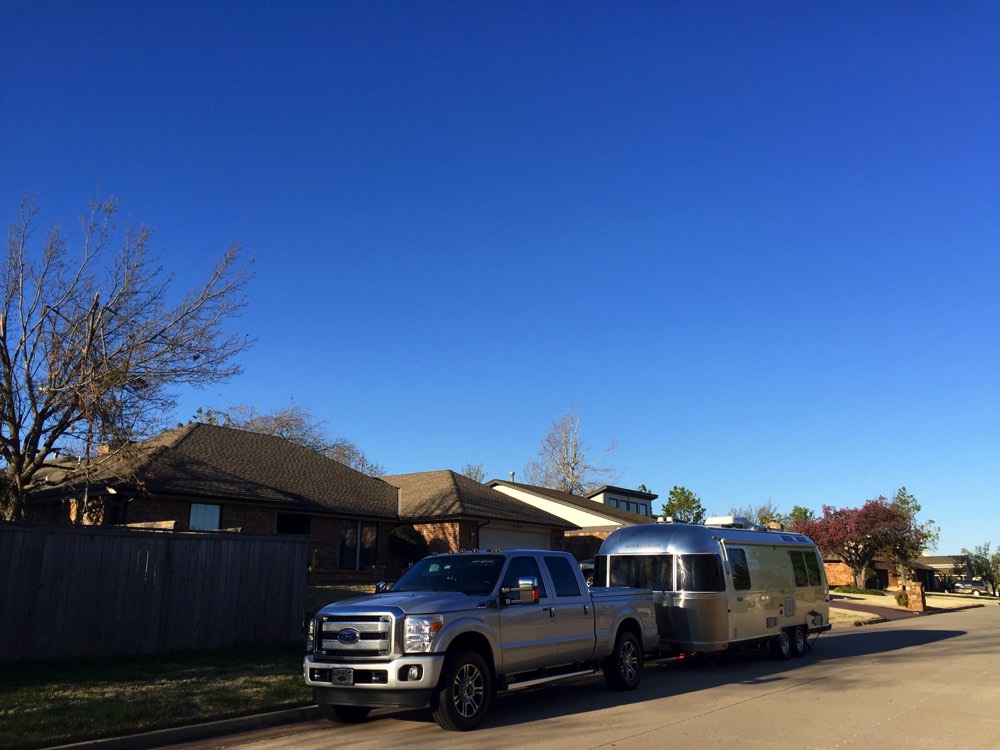 Bob and I have been listening to our Texas playlist nonstop, and have even added to the list after receiving a lot of suggestions from our Twitter friends. We're up to about 50 songs, and it lasts a good 2-1/2 hours, so we just shuffle it and sing about Texas as the miles pass.
My brother lived in Dallas for many years and raves about Babe's chicken. So we had dinner there and stuffed ourselves on some great comfort food. We even ordered chicken to-go for our lunch on the road.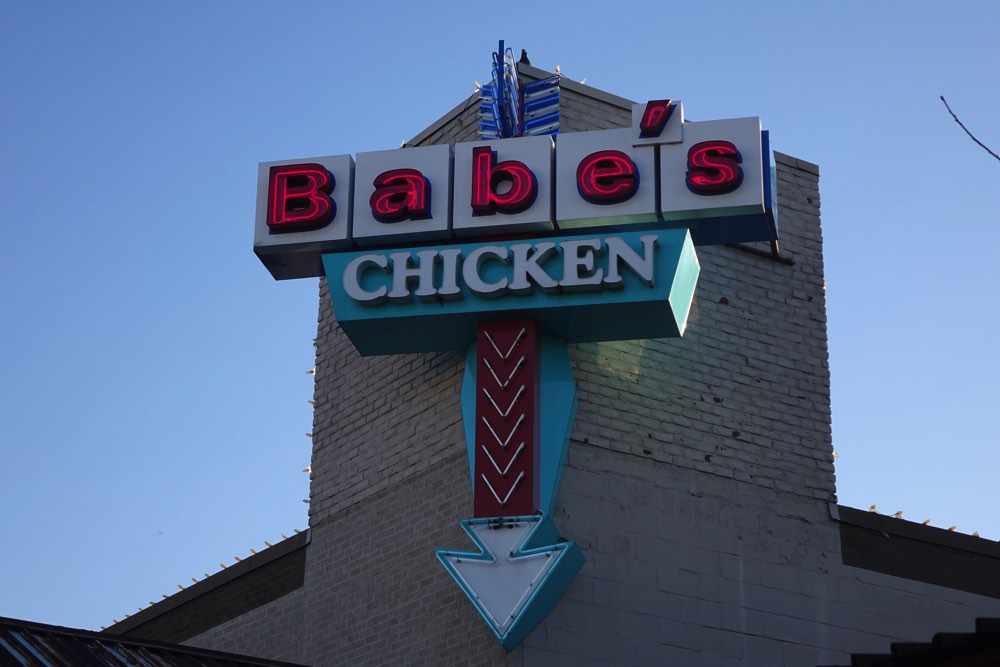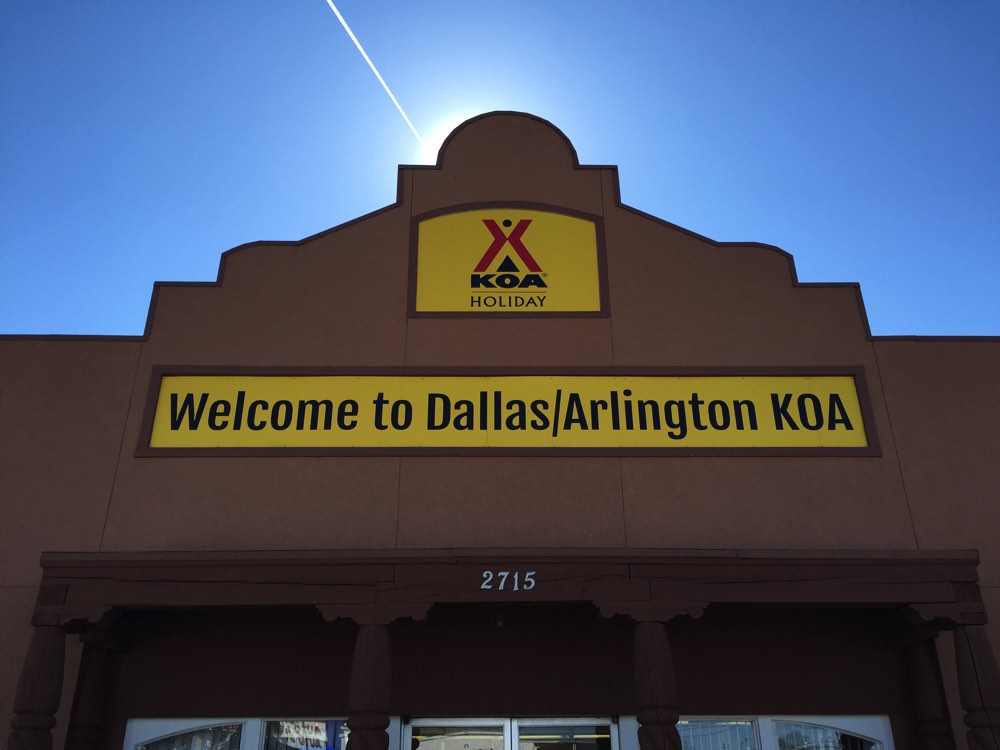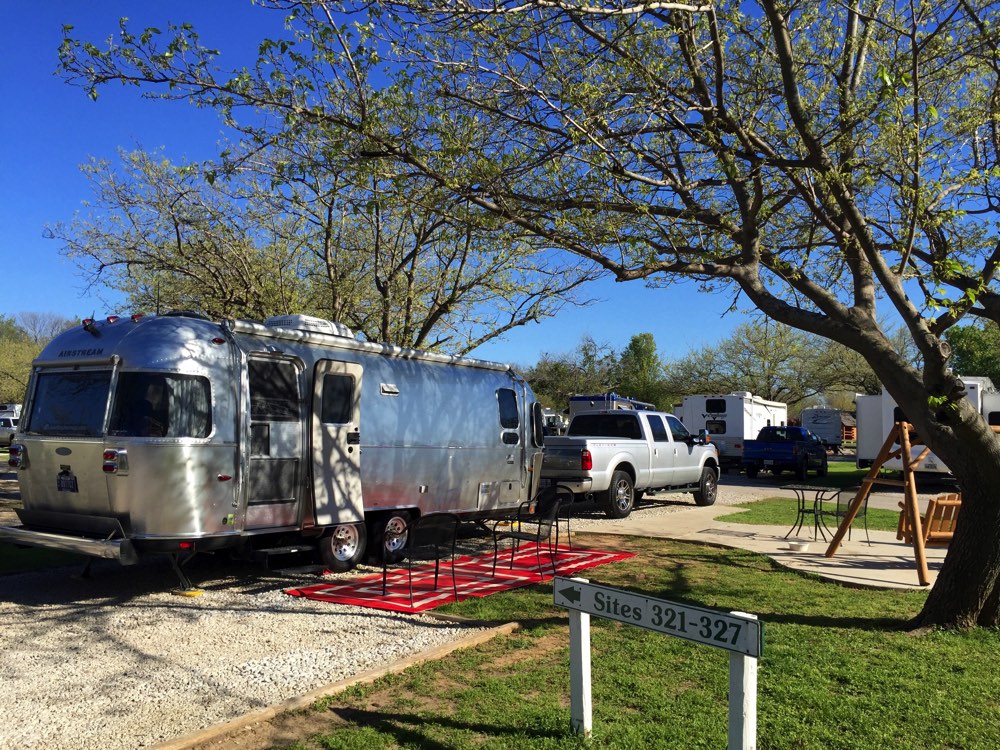 We spent the night at the KOA in Arlington, Texas. Wow! This was a great find for an overnight. The sites are very close together, but it's nicely landscaped, the staff is terrific, and their little camp store has EVERYTHING. We highly recommend it if you're looking for a place to stay RIGHT in the city.
Bob and I had been looking forward to visiting the George Bush Presidential Library in Dallas, but the dang leak in the Airstream forced us to alter our plan. We called the Airstream factory in Jackson Center and "Mike" took care of us by calling North Dallas RV on our behalf. They got us right in, found the problem, and caulked a seam on the top of the June Bug. We fully expect that there will be no more water INSIDE!!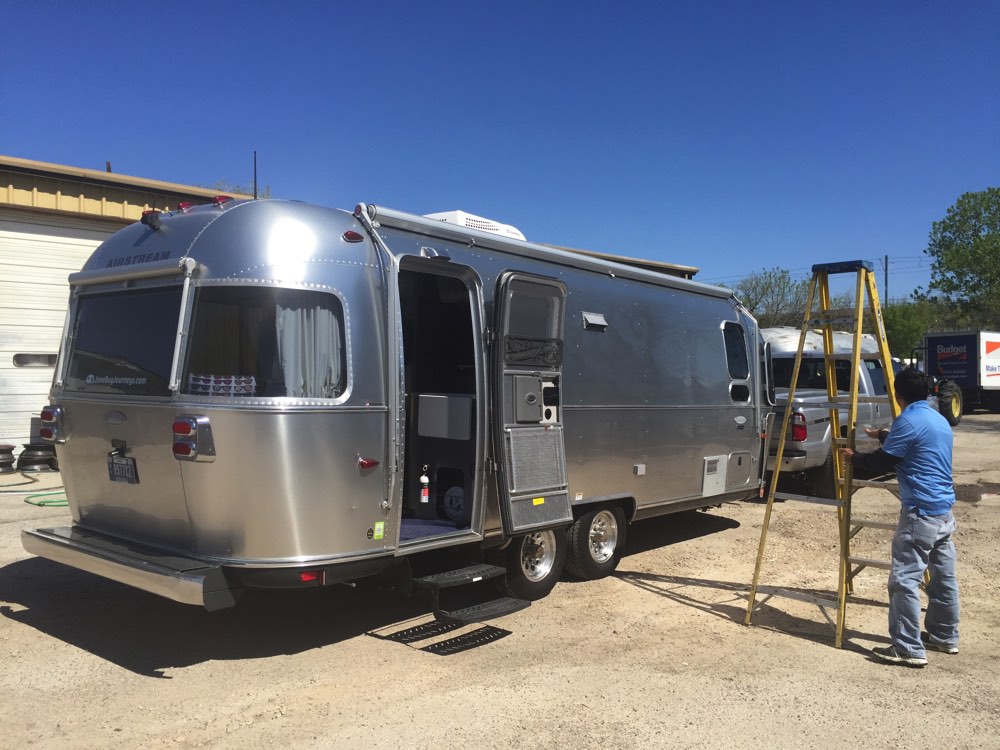 We left the Dallas area, heading south on I-35. This is when we feel like the vacation is really beginning…up till now we were just hurrying to get to…
The Hill Country!
We stopped to buy our picnic lunch at the Czech Stop in West, Texas. Who would have known there would be such delicious Czech food in the middle of nowhere? Kolaches from heaven!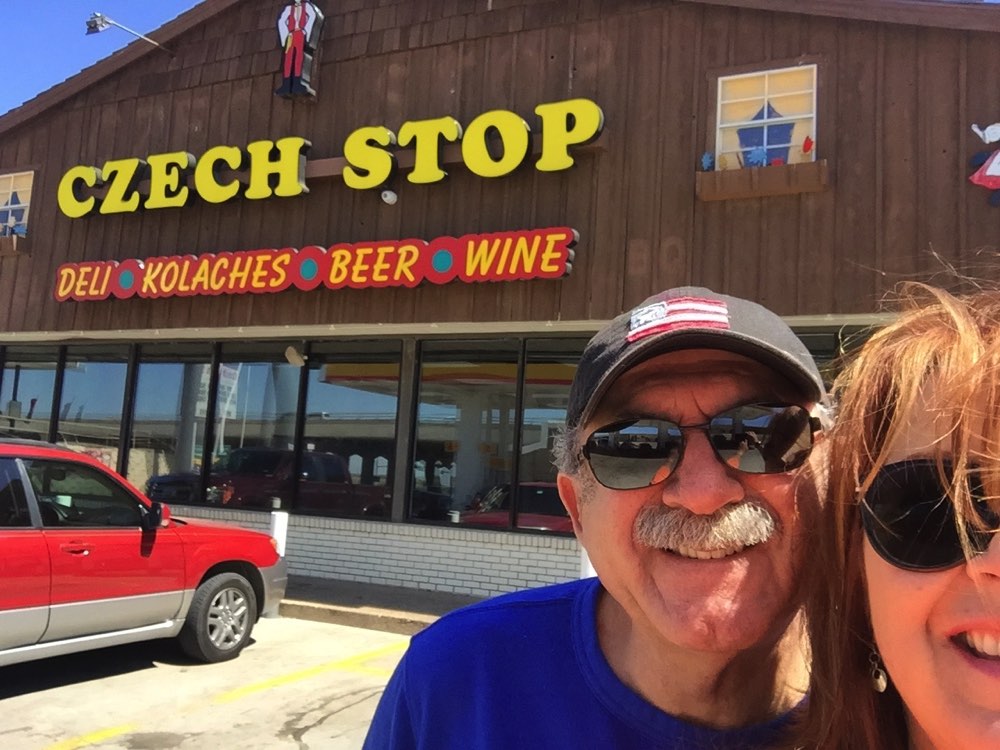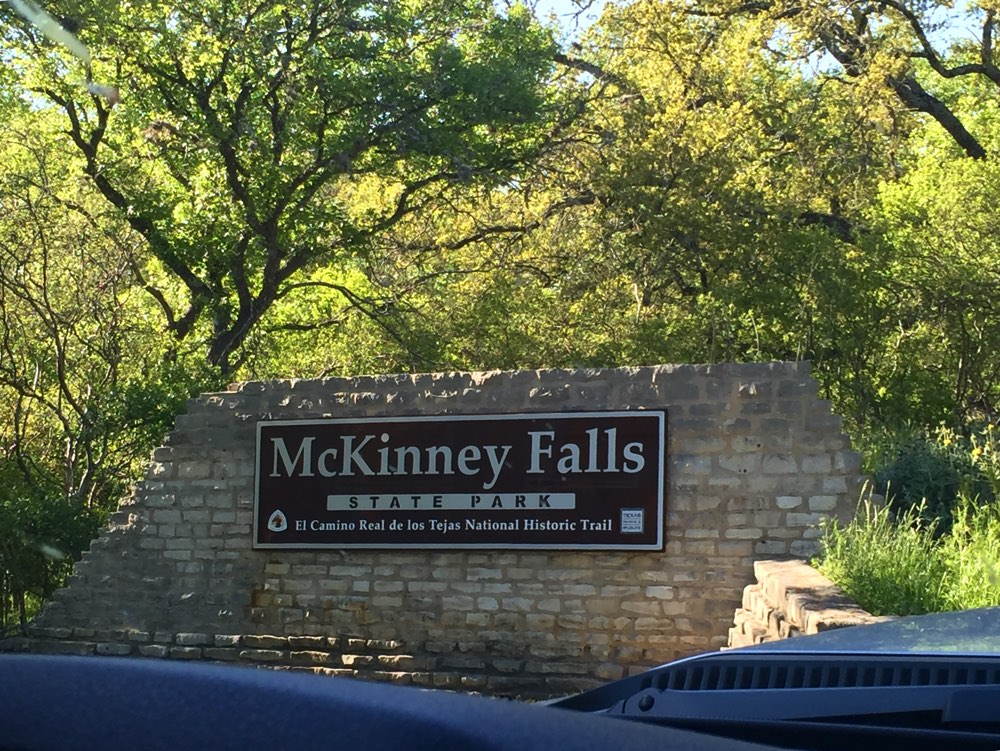 First stop: McKinney Falls State Park, Austin, TX
This park is very high on my list of best state parks we've ever seen. We are in site number 13, which is spacious, wooded, and very removed from the other campers. We even have our own back yard for Vera and Opie. As I walked around the camping area, I was able to get my first close up look at the sweet Texas Blue Bonnets.