We left the Hill Country and drove south through San Antonio. All along the way we saw more wildflowers. I just can't get enough of those Texas Bluebonnets and Indian Paintbrush beauties.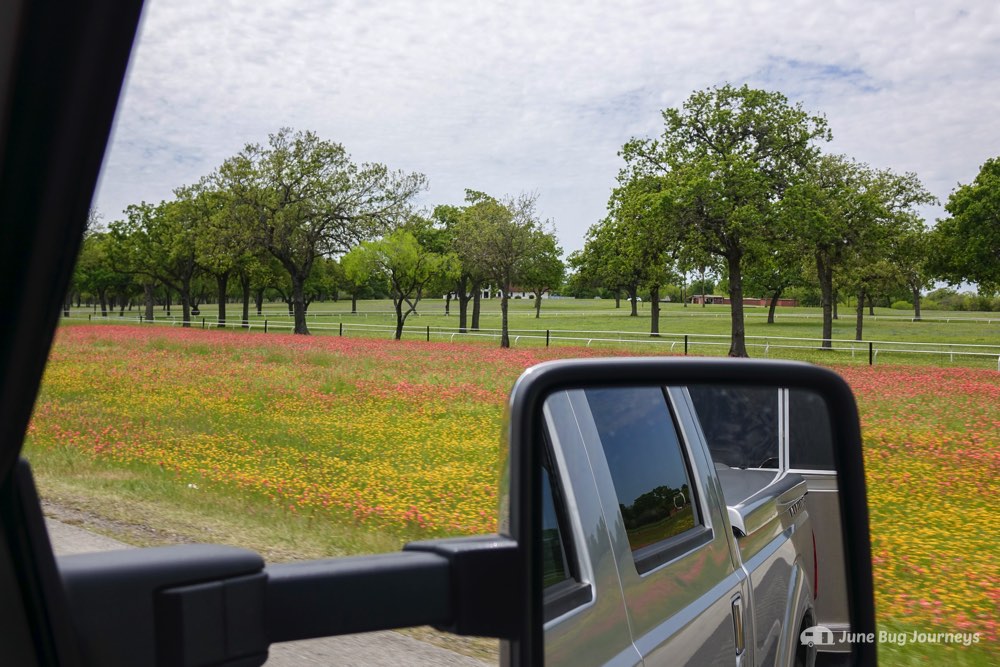 Stopped for lunch at a scenic picnic area along Route 37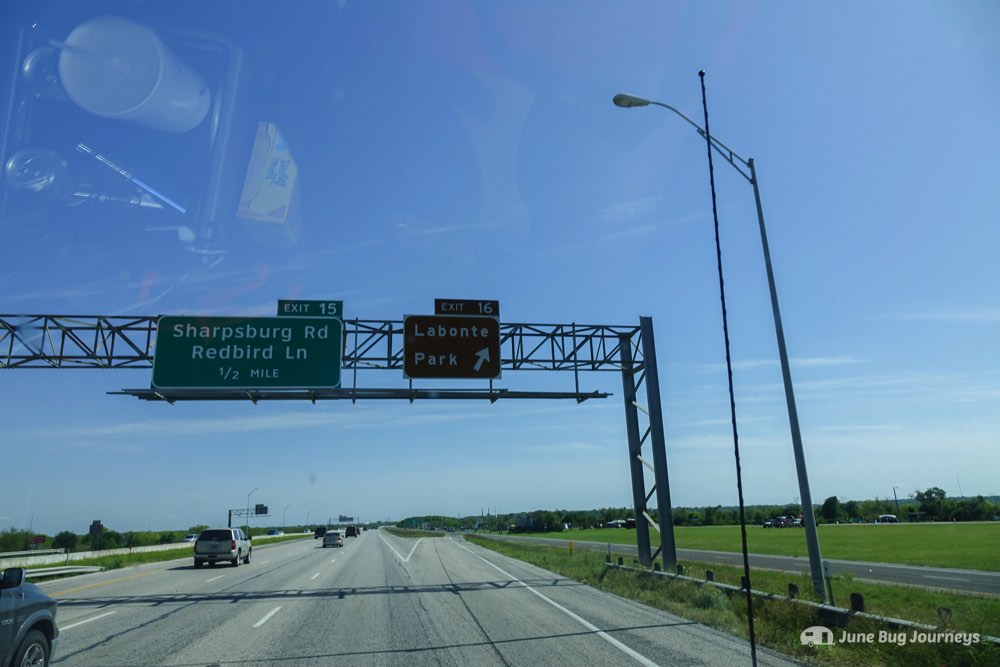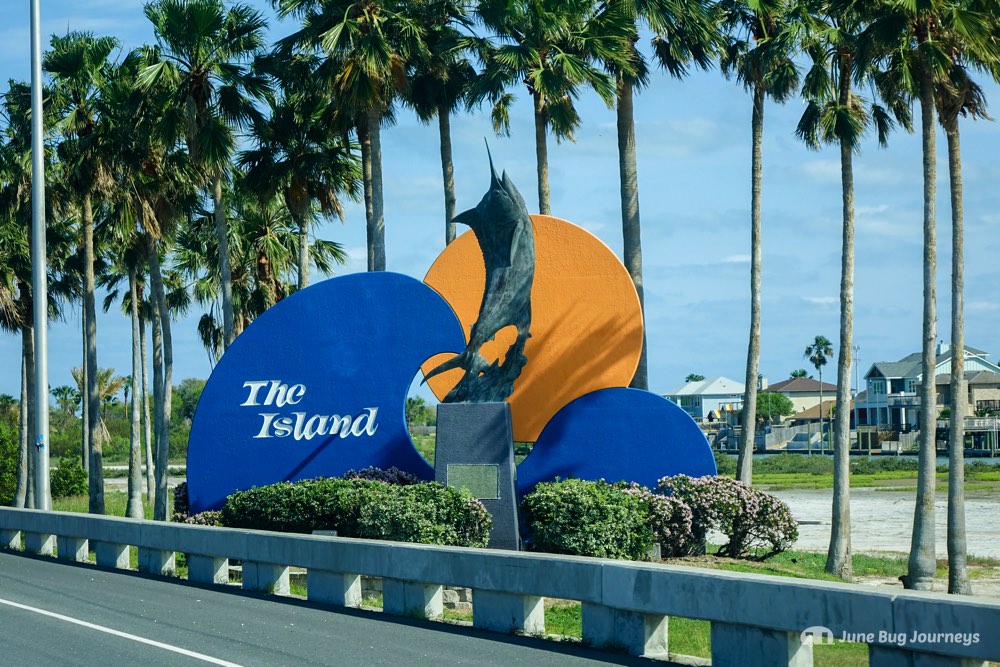 The four days we spent on North Padre National Seashore were among the best days we've ever enjoyed on our June Bug Journeys.
We drove through Corpus Christi toward Padre Island and entered the National Seashore on the park road. Bob and I were both a little apprehensive about towing the Airstream onto the sandy beach, but after talking with some people who had actually done it, we decided to just go for it! There was NOTHING TO IT. We drove south for five miles until we reached the sign indicating FOUR WHEEL DRIVE ONLY BEYOND THIS POINT.
So we stopped and set up camp.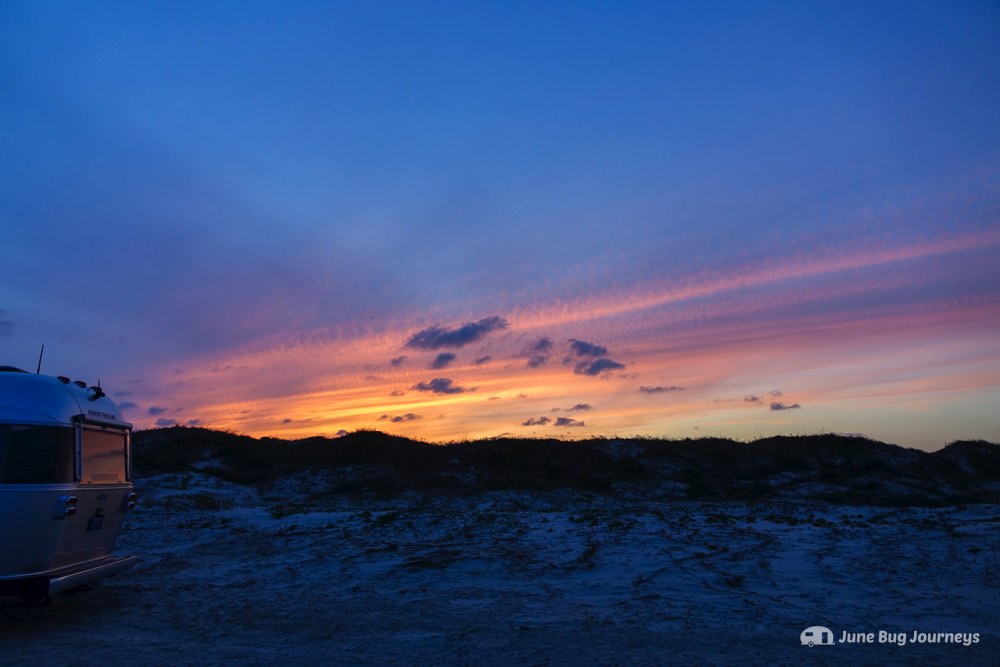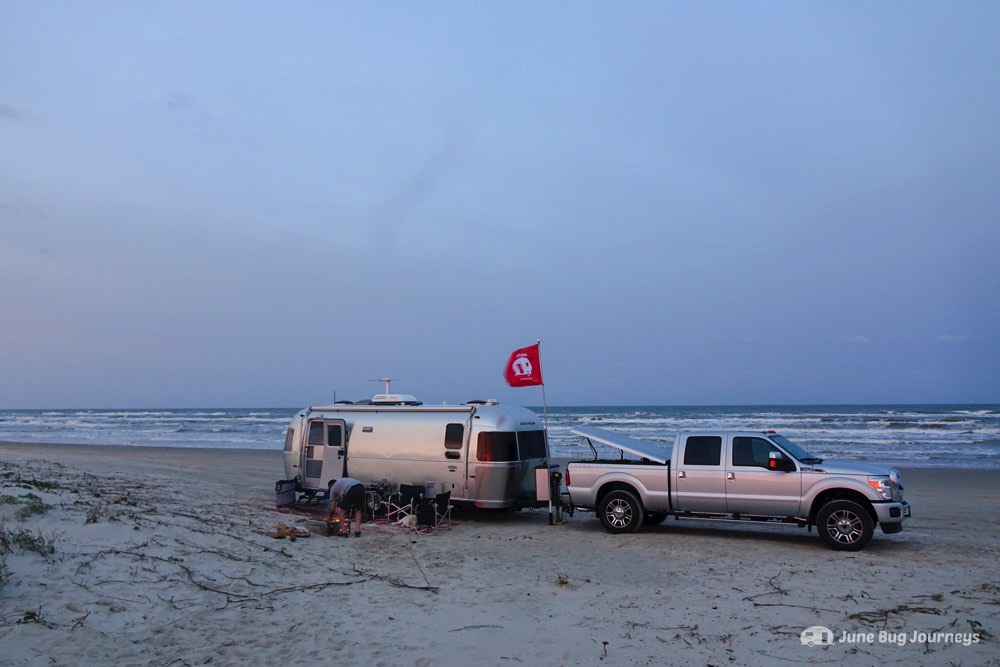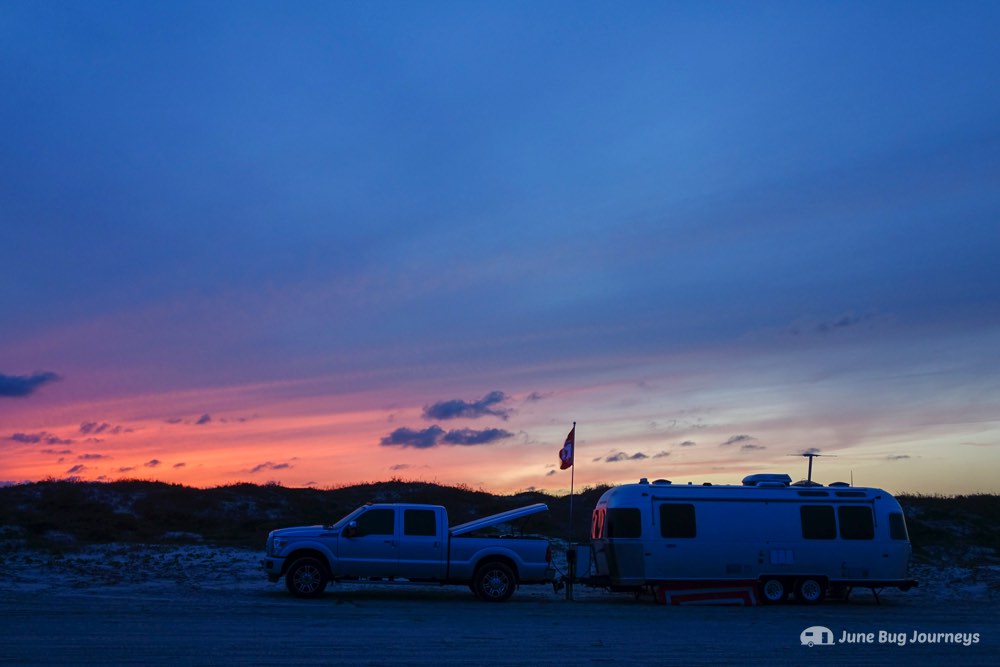 Wind, sand, salt spray, water…our little beach house was filthy and full of grit, but it was a very small price to pay for a little slice of heaven. I learned it was nearly a full-time job keeping sand out, but we were diligent and kept the hassle to a minimum by using towels on the floor and shaking them out constantly. Our whisk broom and hand vacuum got their share of use, too.
Our red
NoTrax Mats
were the real life savers! We put them on top of our regular decorative mats and voila! No sand. Well, not really NO sand…but less sand. I think every camper needs these. Sure, they're heavy but they take up very little room and are worth their weight at muddy or sandy campsites.
Get yours today!
Another concern was how much water we would need for four days of boondocking. We knew that power wouldn't be a problem, as we had Bob's
new generator
, but the grey tank and fresh water was something we had to keep an eye on.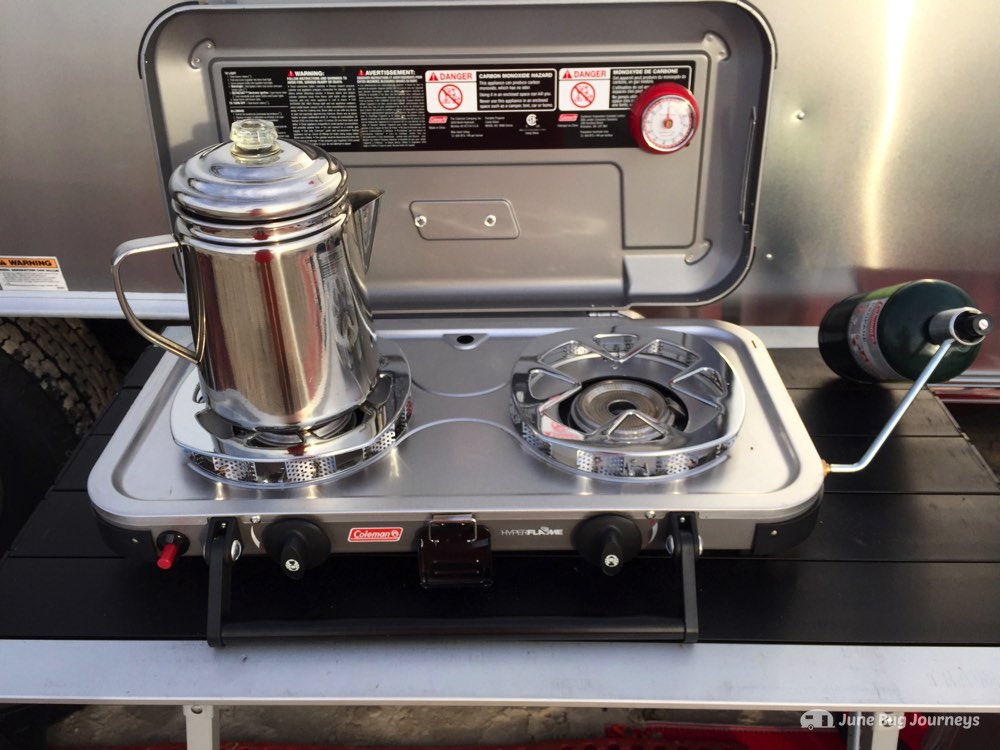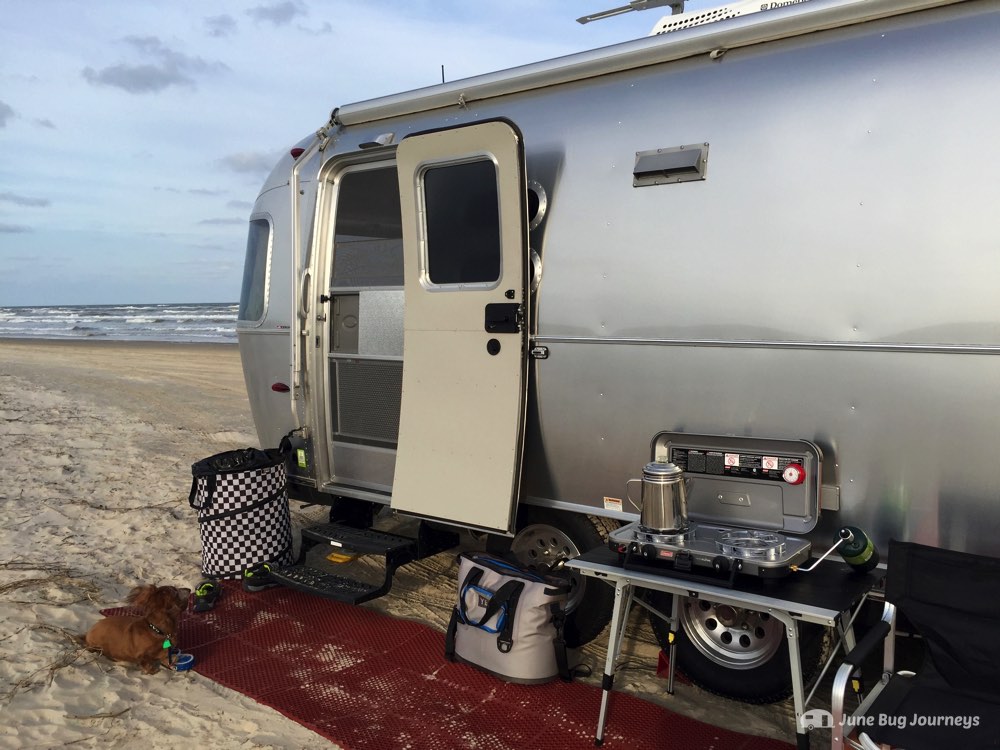 By the time we left the beach to come back to civilization, our fresh water tank showed 6% and our grey water was at 85%. We made it!!
If you have considered boondocking on the beach, I say DO IT.