We're on the road to Colonial Airstream in New Jersey. Our 9-hour drive took us through Indiana, Ohio, a sliver of West Virginia, and almost all the way through Pennsylvania.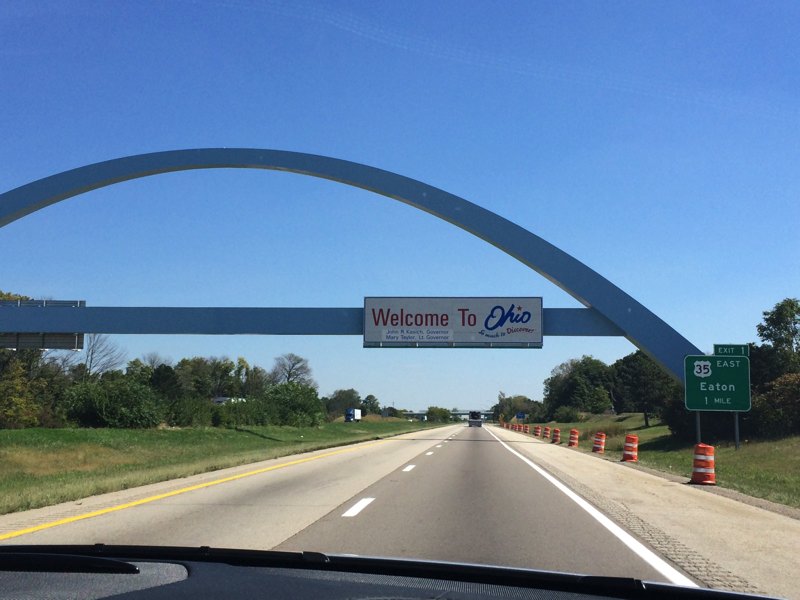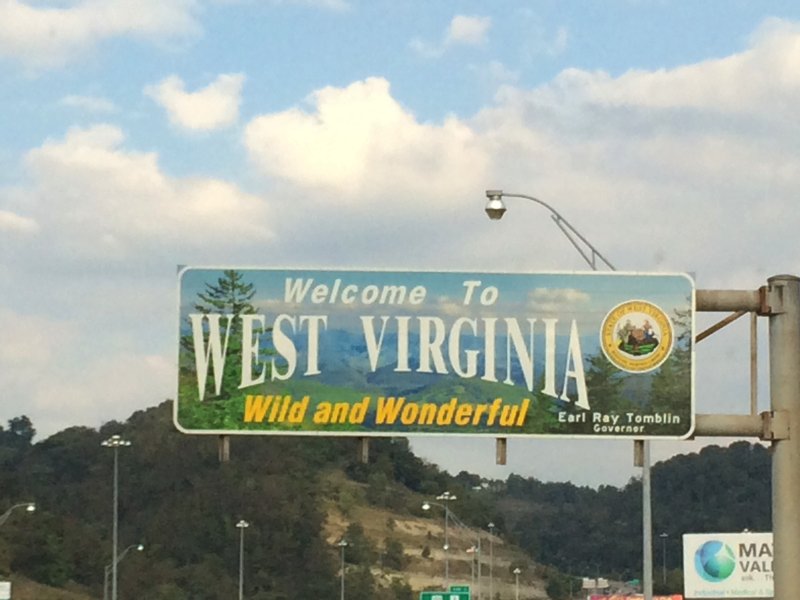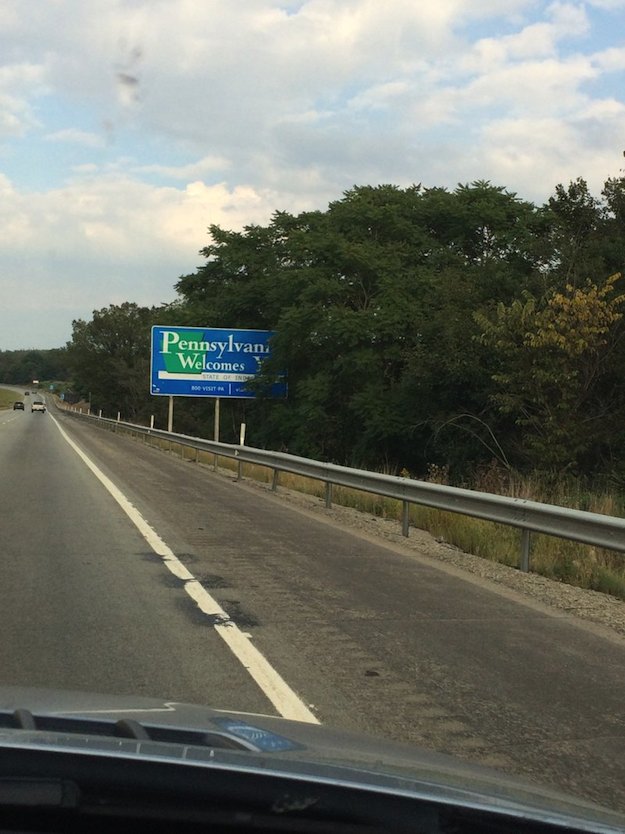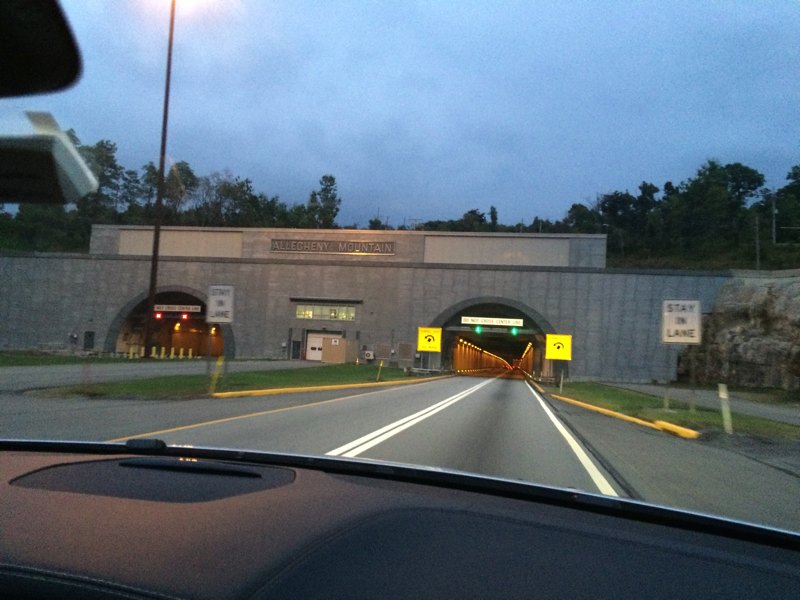 The Turnpike was in good repair and we made really good time. My brother lent us his EZ Pass, so we were able to speed right through the toll booths! The Turnpike has occasional oasis stops that are AMAZING. Starbucks, Auntie Ann's Pretzels and several fast food options, all with seating around a central court, much like a mall. Everything, including the restrooms, was sparkling clean and new-looking. And it was really fun driving the June Bug through the long mountain tunnels. Nothing like that in Indiana!!
We stopped for the night at the Clarion Hotel near the airport in Harrisburg, and left the AMG and June Bug in the parking lot. We had a surprisingly delightful dinner of appetizers at the Garlic Poet just off the hotel lobby. We had very low expectations and were so pleased by the service and food.