We love camping near Austin. McKinney Falls State Park is only about a 20 minute drive into the city and we're taking full advantage.
There is one downside to camping so close to such a fun city, though. We LOVE camping, and hanging out at our campsite, so it's a tough call between going into town for some fun or staying put and enjoying the dogs and the beautiful park.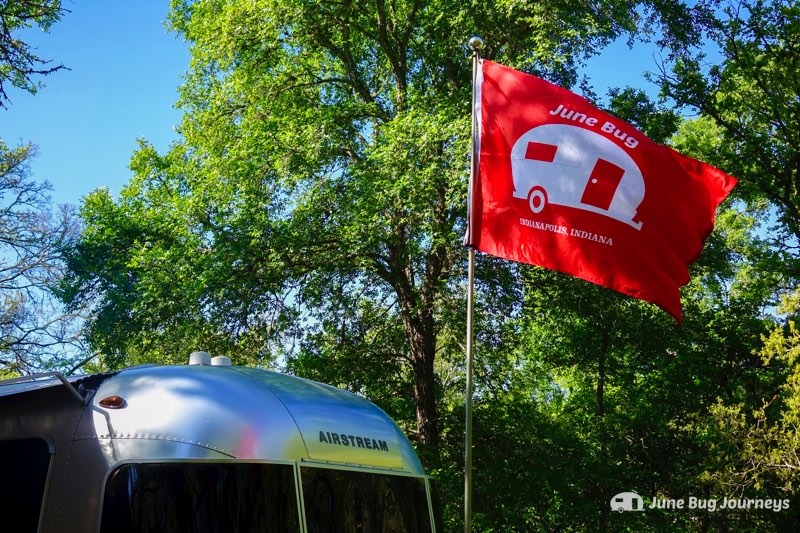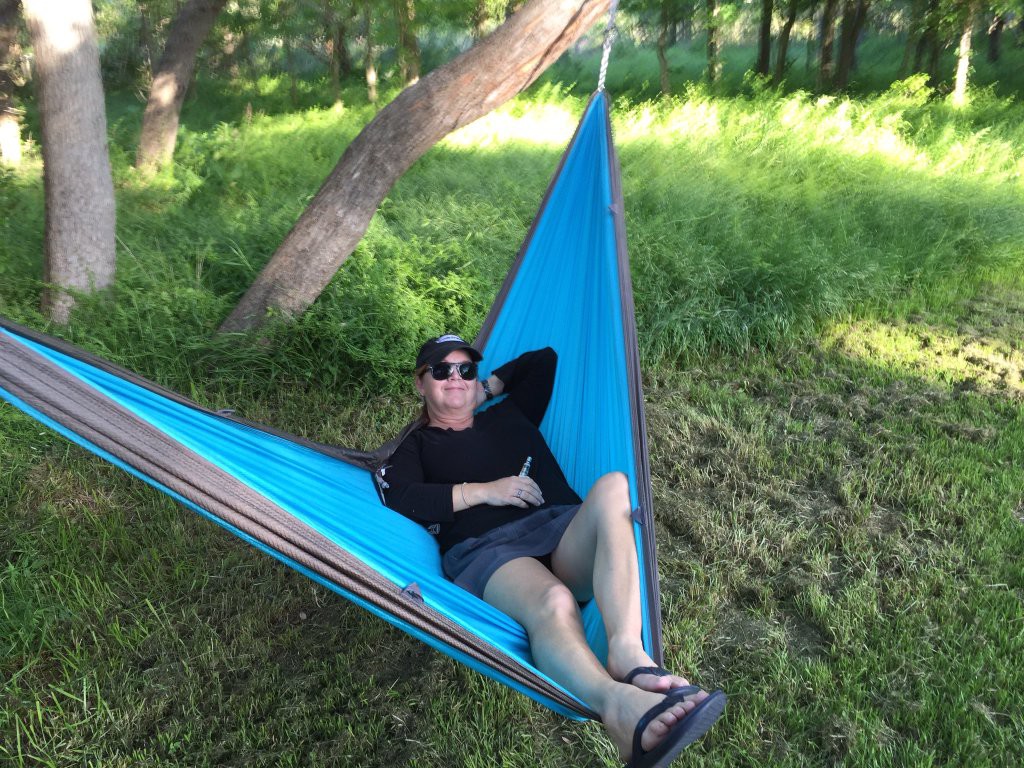 I looked online for some suggestions of places to have excellent Austin tacos. We settled on Tacodeli, and wow! were we happy with the choice. You walk up to the counter, read the menu on the wall, and make your selection. We each had pork belly tacos! Their queso sauce is the best we've ever tasted. And it's a dog-friendly restaurant, so they have little bowls of water set around the patio area.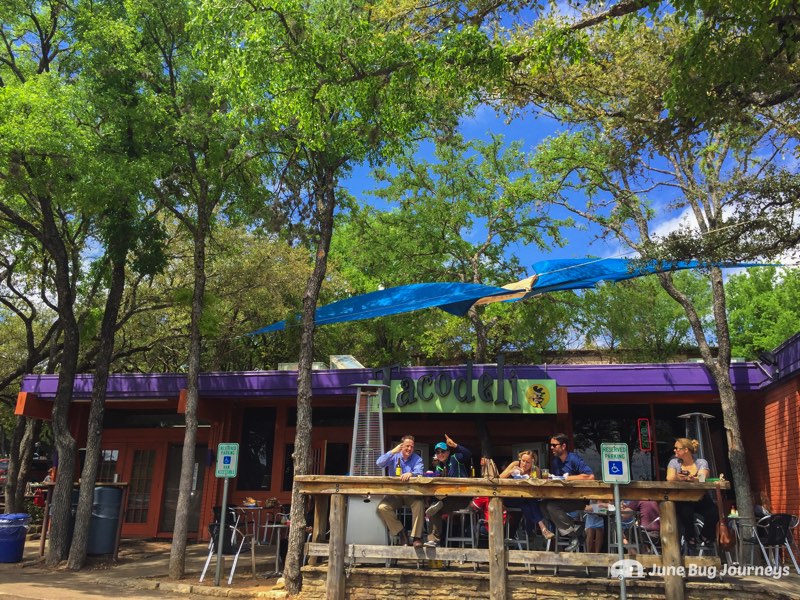 After lunch we strolled around SoCo, up and down Congress Avenue. Because South By Southwest is over, the crowds were pretty thin, and we were able to walk the dogs comfortably.
We stopped at Hey Cupcake for a treat, but decided to just take a picture because we were still so dang full from our tacos! Of course we were thrilled to see Airstream food trailers.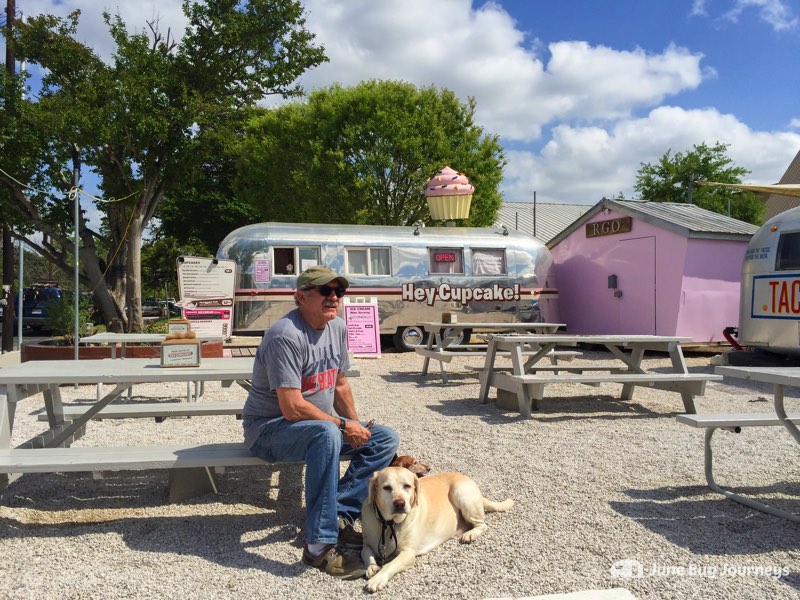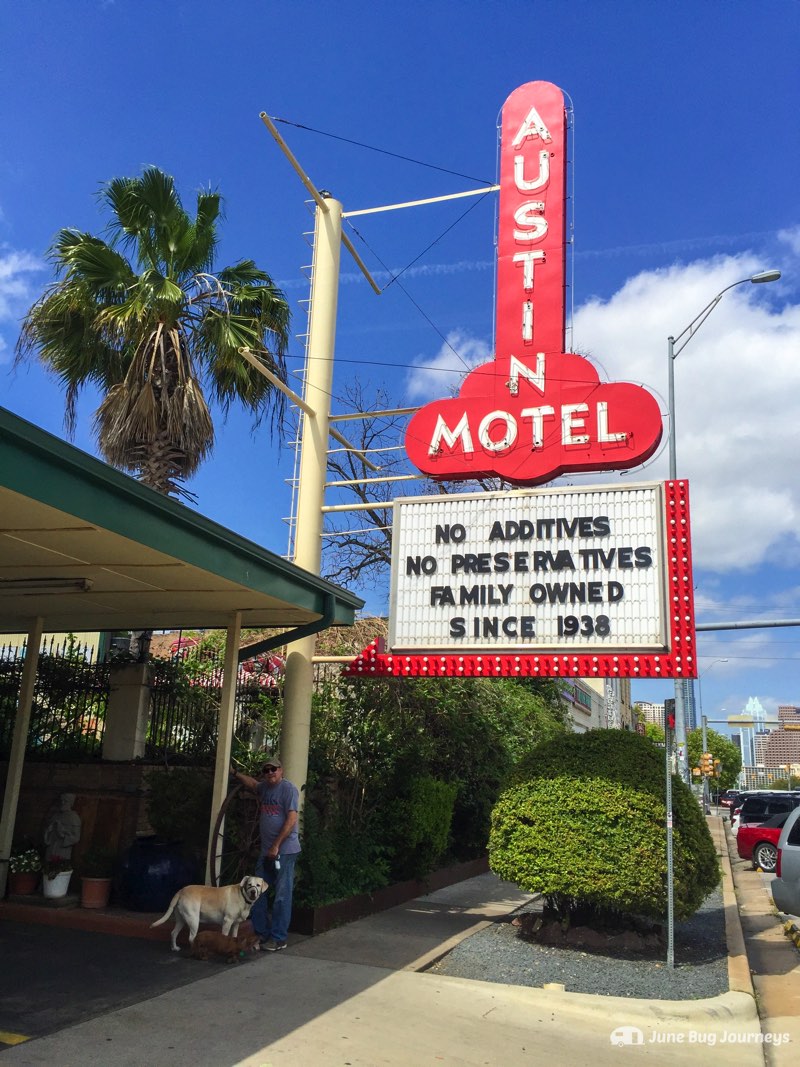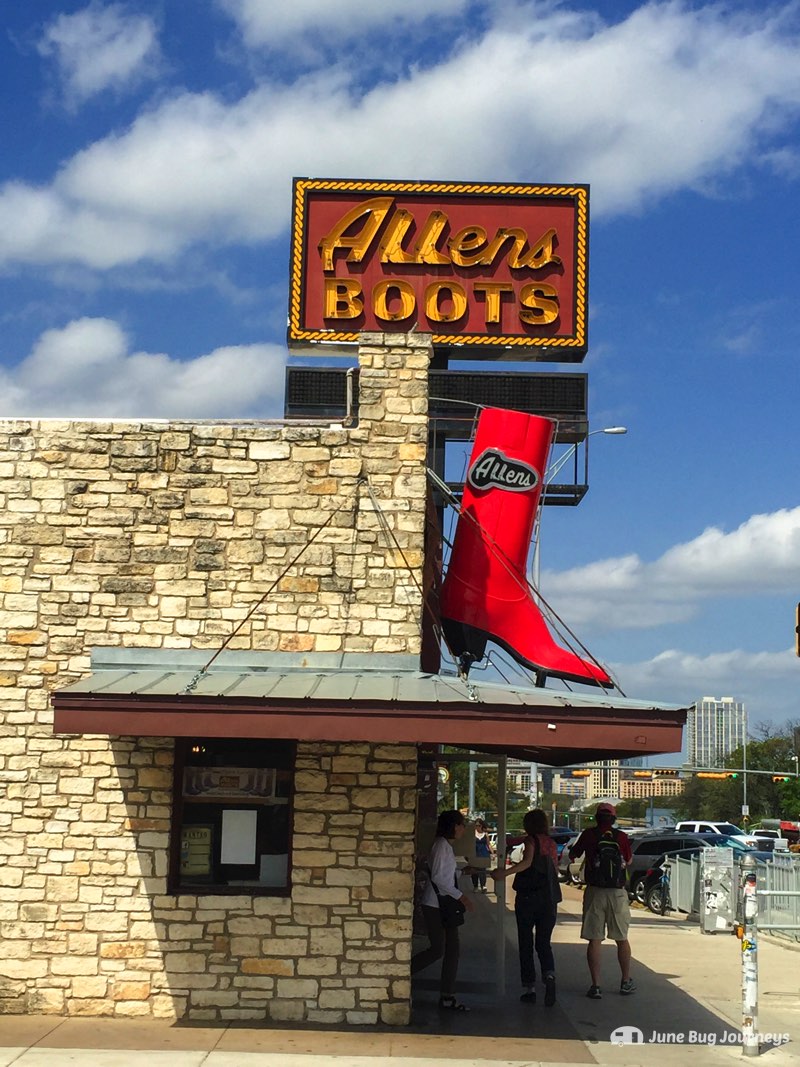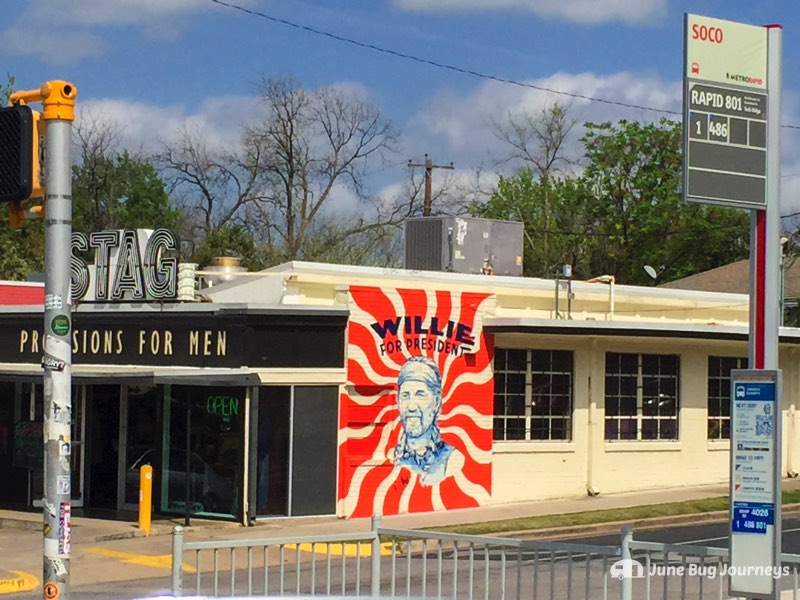 Poor little Opie's legs were worn out from so much walking, so we came back to camp so he could rest. He's almost 14 years old and can barely keep up with us when we're out and about.
My biggest thrill today was getting to meet some full-time Airstreamers here at McKinney Falls…Brian and Leigh (www.Aluminarium.com) and their friends Mark and Margaret (www.FollowTheSun.Earth). Brian and Leigh run a website we frequent OFTEN…www.Campendium.com, where we can read reviews of campsites all over the country. It was so nice: this time I felt like WE were meeting the celebrities instead of the other way around.