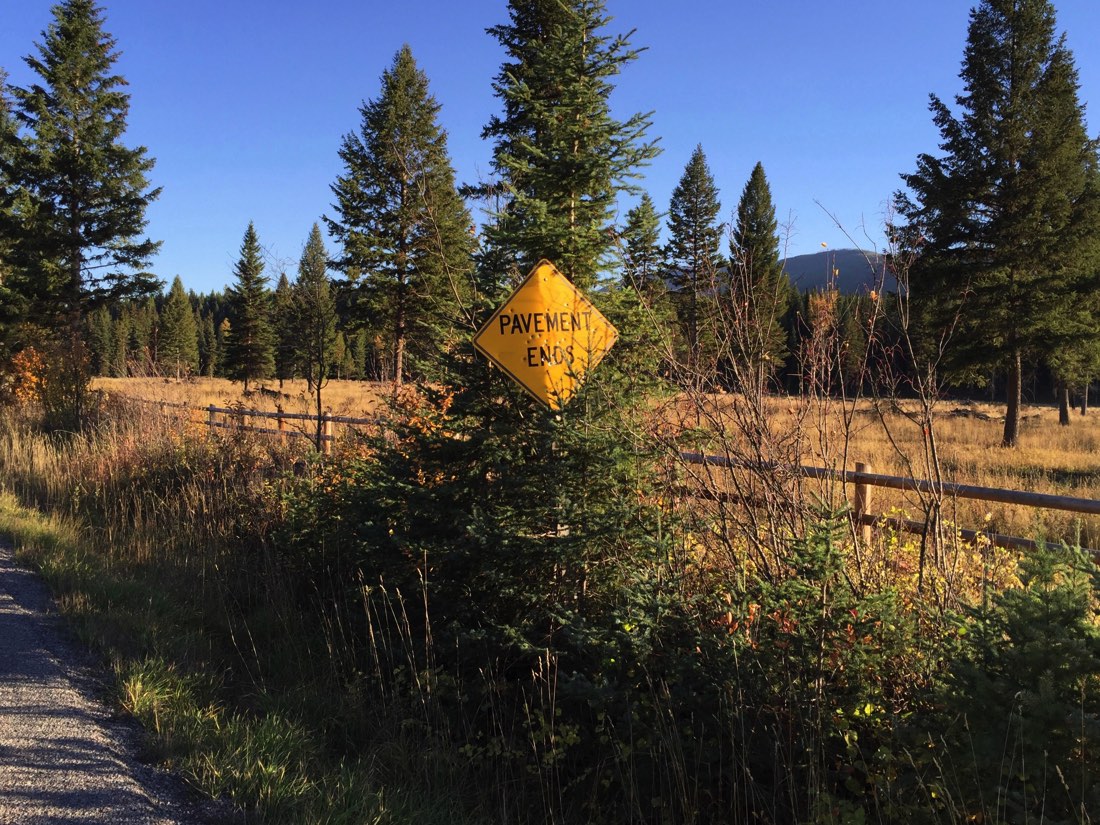 Because we had "locals" to show us around Glacier and the surrounding area, we were able to experience something not many people have ever done. It was a day we won't forget!
North Fork of the Flathead River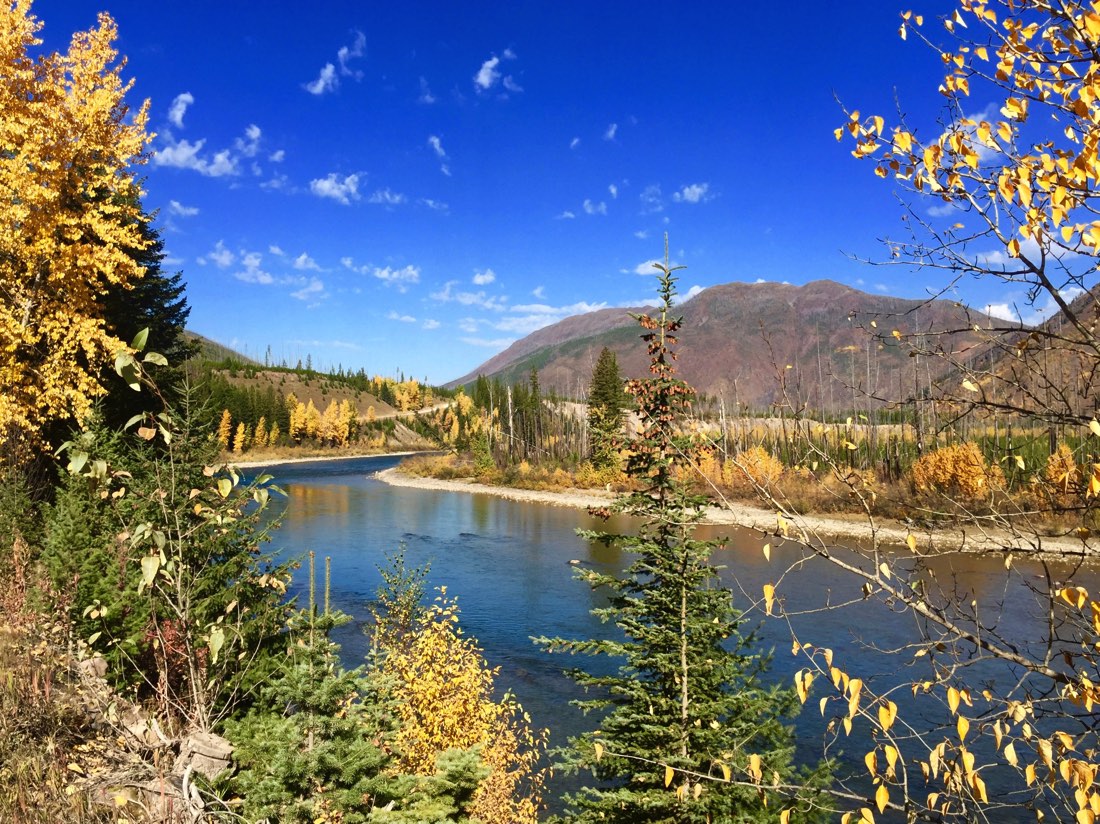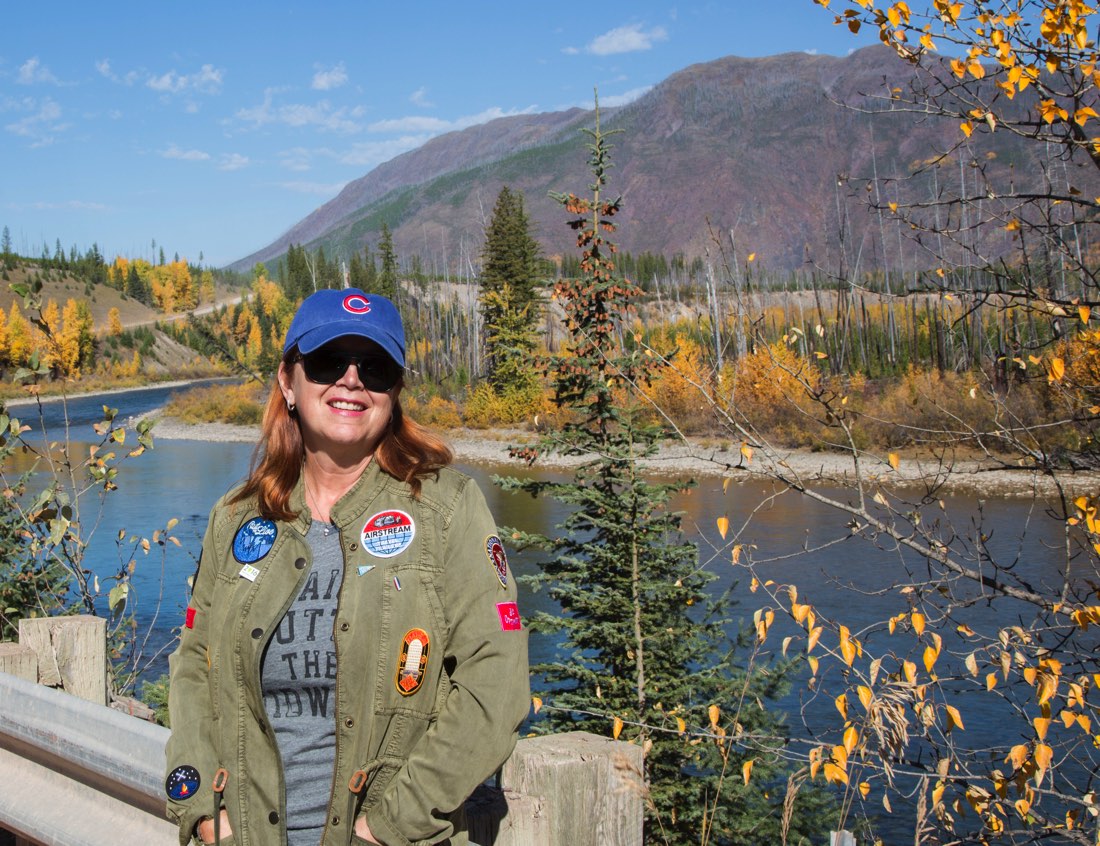 The North Fork of the Flathead River has a campground that we *really* wanted to experience, but because we were visiting so late in the season, it was closed. Boo Hoo! Well, one day we enjoyed a drive up there (via a pretty bumpy dirt road) to check the place out. We will be back some day, because the Big Creek Campground is dreamy! The gorgeous river runs right alongside the sites, and it is PURE MONTANA.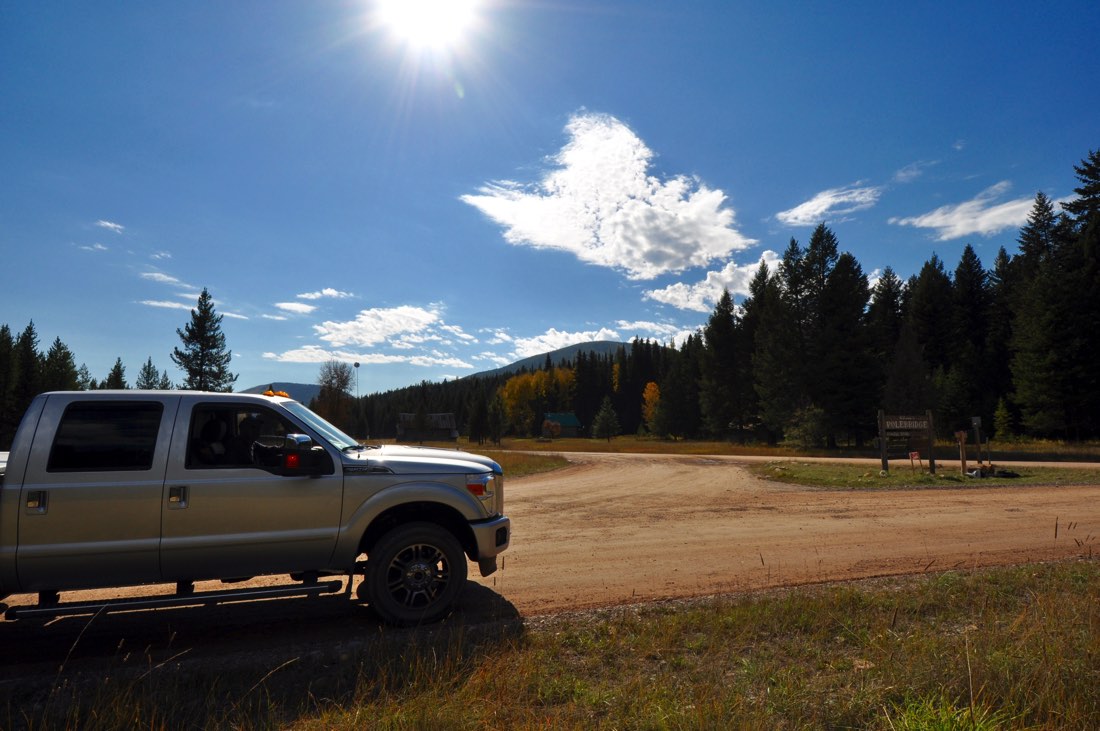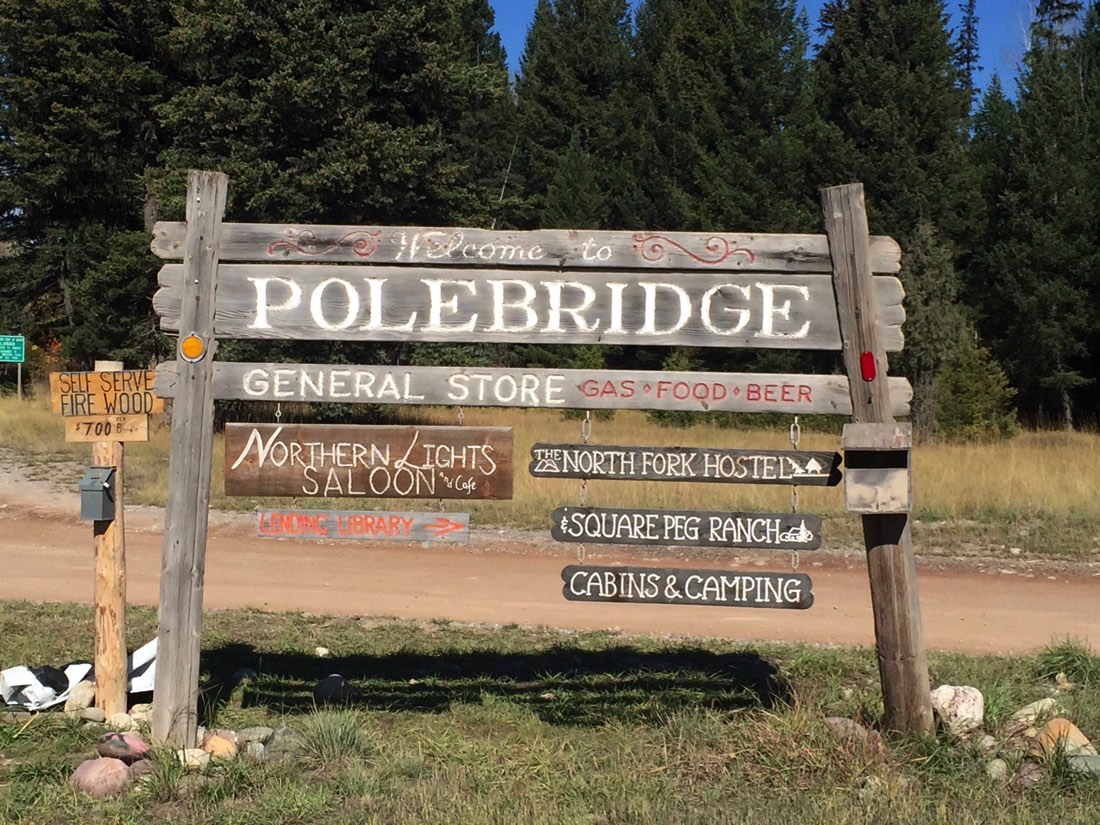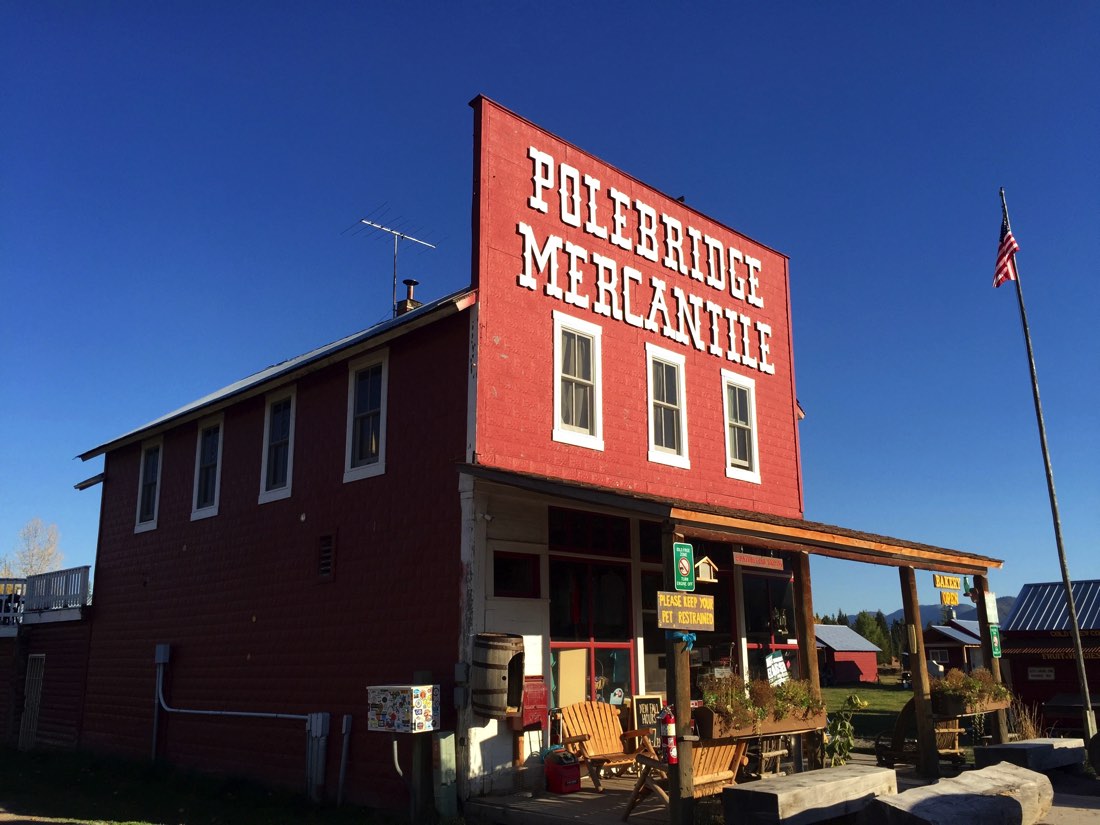 When we left the campground, we continued on the dirt road to Polebridge, Montana, a teeny little "town" with only a mercantile/bakery and a saloon. Lots of people had suggested a visit to the mercantile because they are known for their pastries. People drive DOWN A DIRT ROAD and come from many miles away to have the huckleberry bear claws. They lived up to their reputation! The mercantile runs only on propane, solar, and generator power and serves a bazillion bear claws and cinnamon rolls every day. I've never seen a place quite like it.
Super-secret back door into Glacier National Park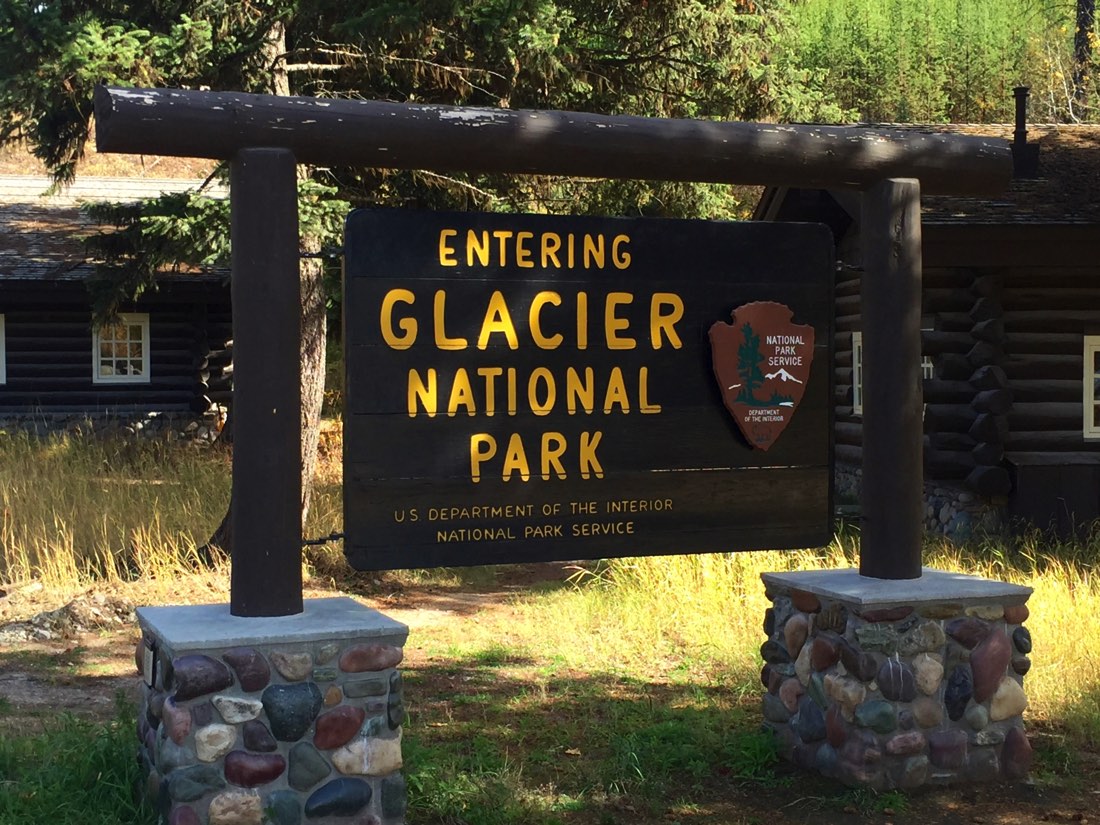 From there we continued on A VERY BUMPY DIRT ROAD to enter Glacier National Park from a super-secret entrance to fish on the North Fork of the Flathead River from the park side, because a fishing license is not required and Mike thought it might be fun to see the river from the east side. Somehow we ended up taking a real off-road Jeep-type trail and made our way to a trailhead, losing our cute little Colts helmet from the antenna along the way. Dang it…that little thing had been on our antenna for thousands of miles.
Bob showing off our bear spray over Kintla Creek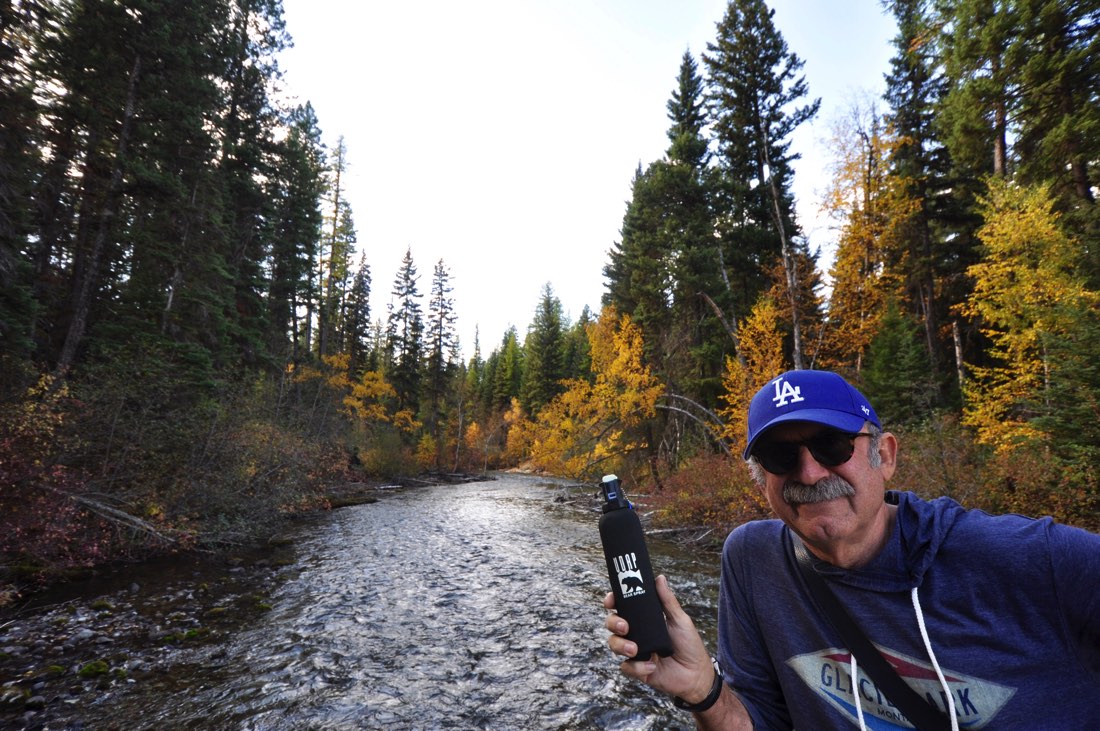 I'm not sure how many miles we drove on the one-lane DIRT ROAD, but I think it was 20-30 miles, finally ending at Kintla Lake. This spectacular, clear lake is the most remote lake in Glacier Nat'l Park accessible by car. We fished a bit and could see clear to the bottom. You need to see it to believe it…but until you do, just check out my oughta-be-award-winning photography from the day!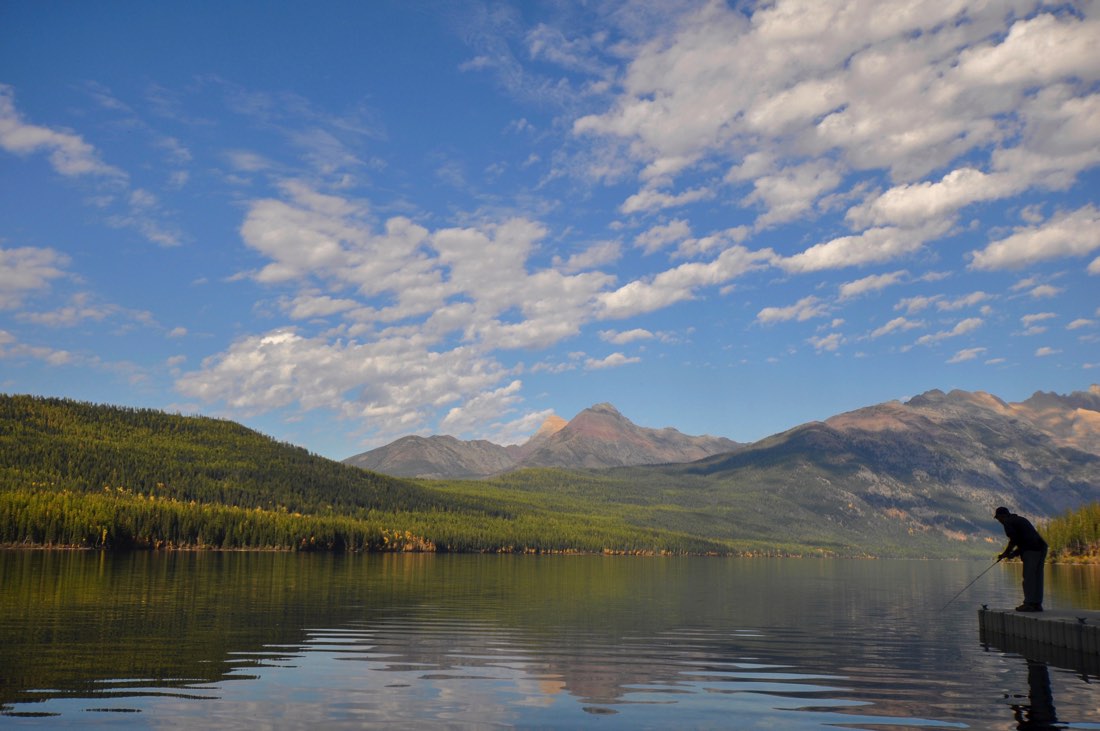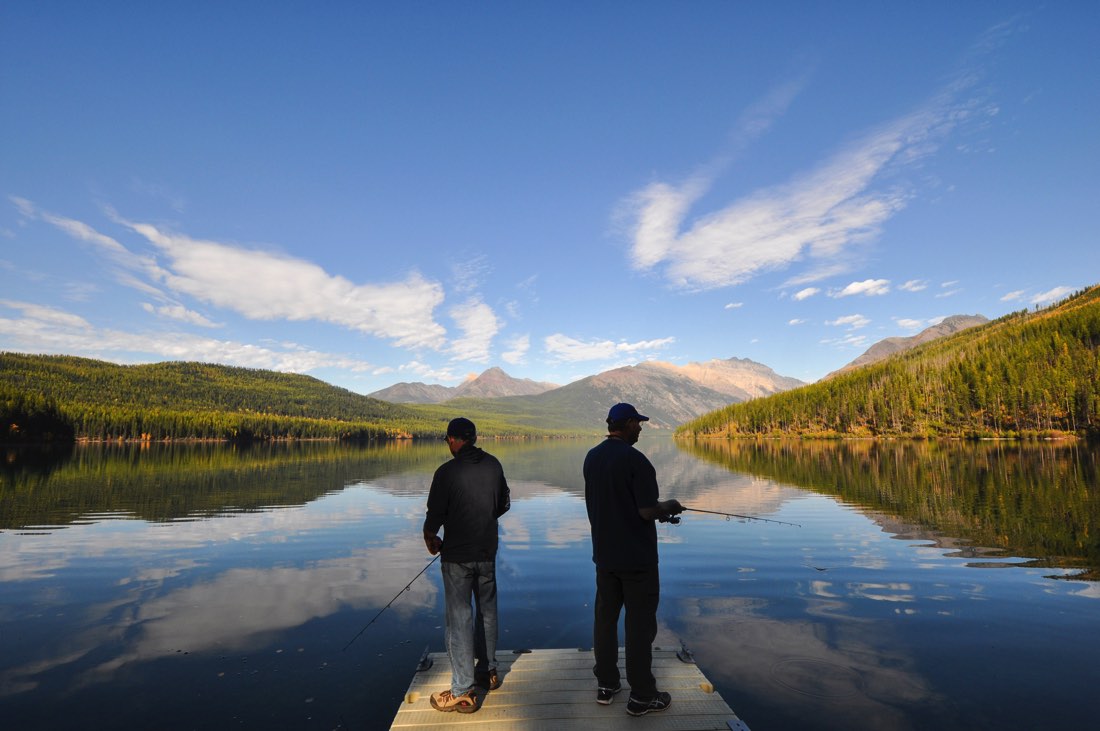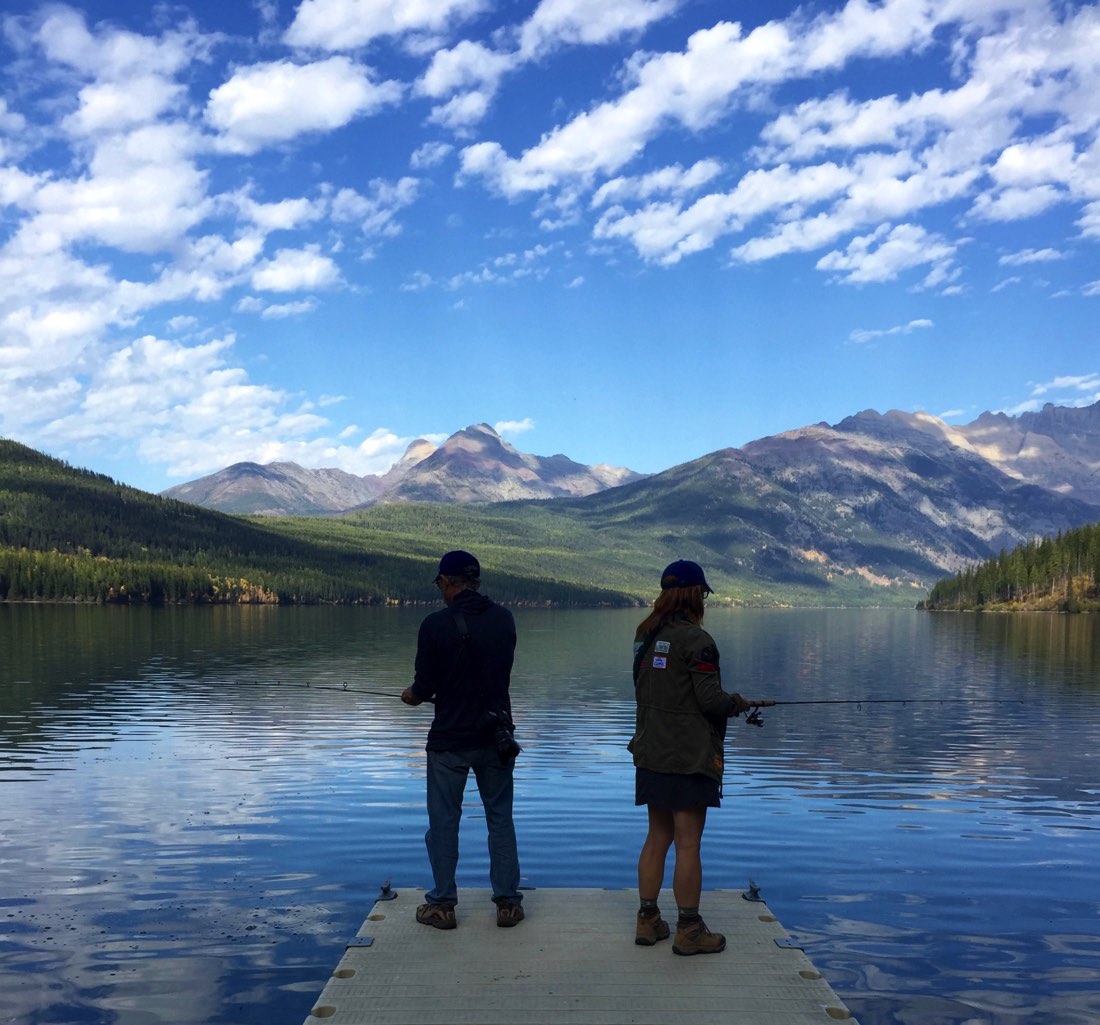 It was my great pleasure to chat with the oldest park ranger in the United States, Lyle Ruterbories. He lives in a one room ranger station up at that remote lake 5 days a week, then makes his way back down that VERY BUMPY DIRT ROAD to Kalispell, where he goes to church and buys his groceries on his two days off before coming back to the campground.
Lyle Ruterbories, the oldest park ranger in the Nation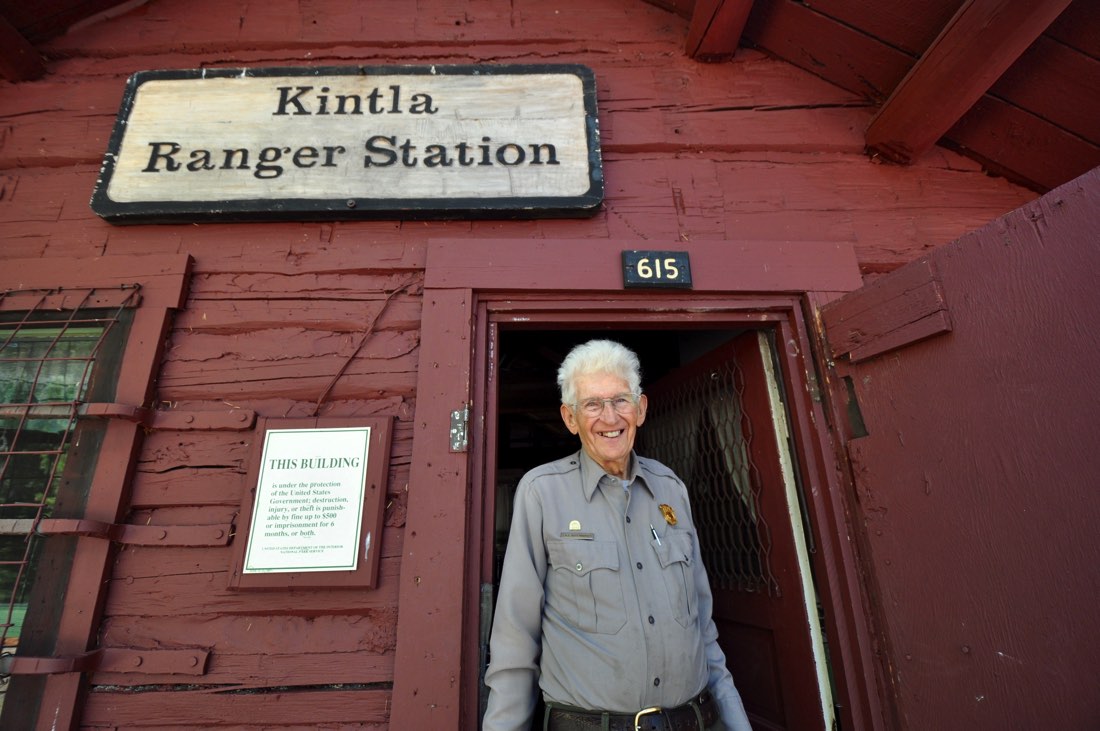 While I was visiting with him, his smile just kept getting bigger, and when I asked if I might be able to take his photograph, he grinned so proudly. He was a great reminder to me that older people like to be spoken to, looked in the eyes, asked questions, and treated as people with value. I came away moved and I've stared at his picture quite a lot. Lyle is 96 years old, and you can read more about him and his wife Marge (married 65 years…he lost her 12 years ago) here Read the Article