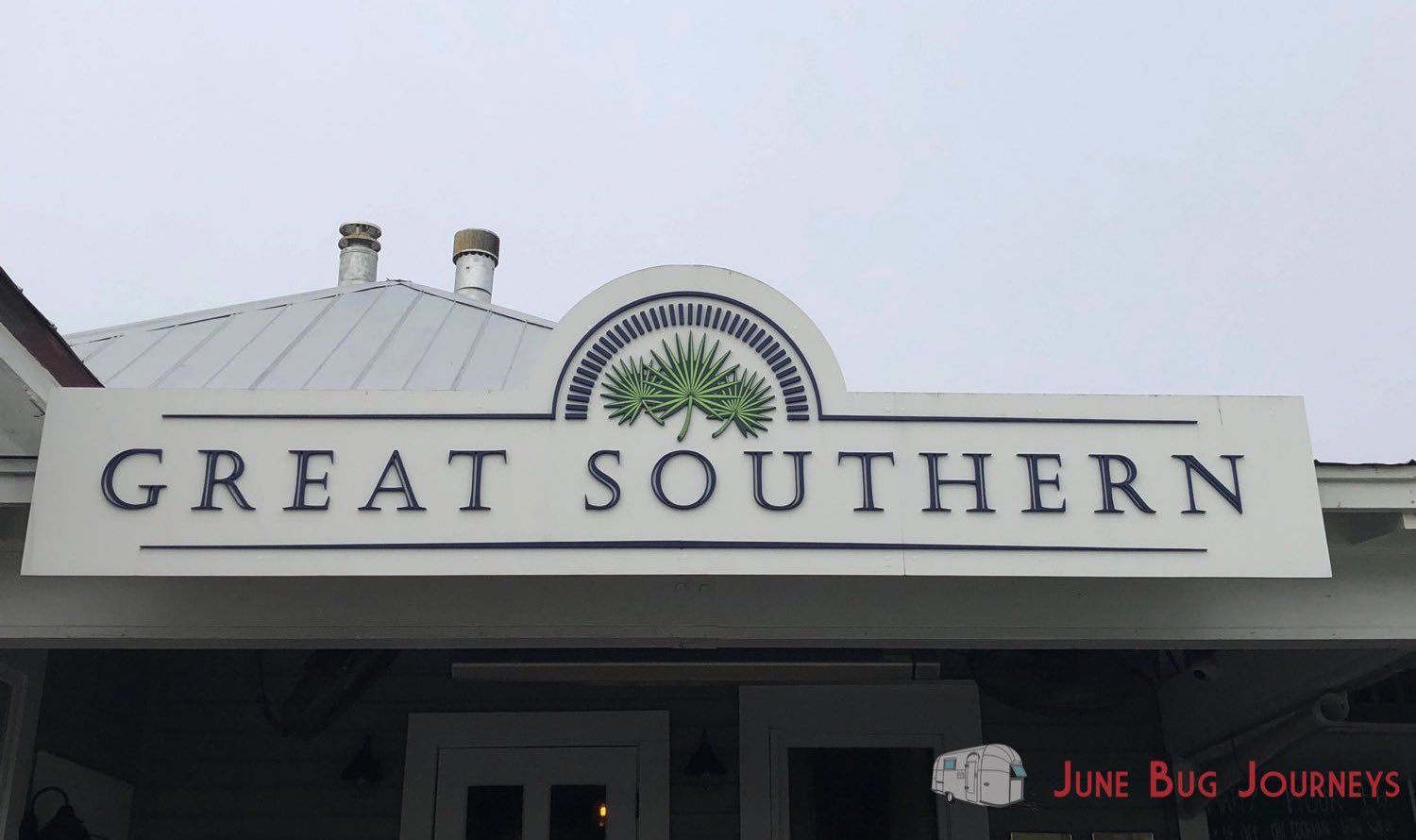 Bob and I made a last-minute itinerary for a southern trip after we saw some really cold weather heading to us in Indianapolis.
Because we hadn't planned ahead, and didn't have a destination campground, we utilized one of our favorite websites, hosted by the WatsonsWander.com folks. Check out https://reserve-beta.wanderinglabs.com if you wish to find a campsite when the state parks are full! It has worked for us numerous times, and we really appreciate what they offer. Just plug in the park you're interested in and a date range, and their program will keep checking until they find what you are looking for. Try it!
Our first stop was Nashville, of course. We just can't get enough of those Loveless Cafe biscuits.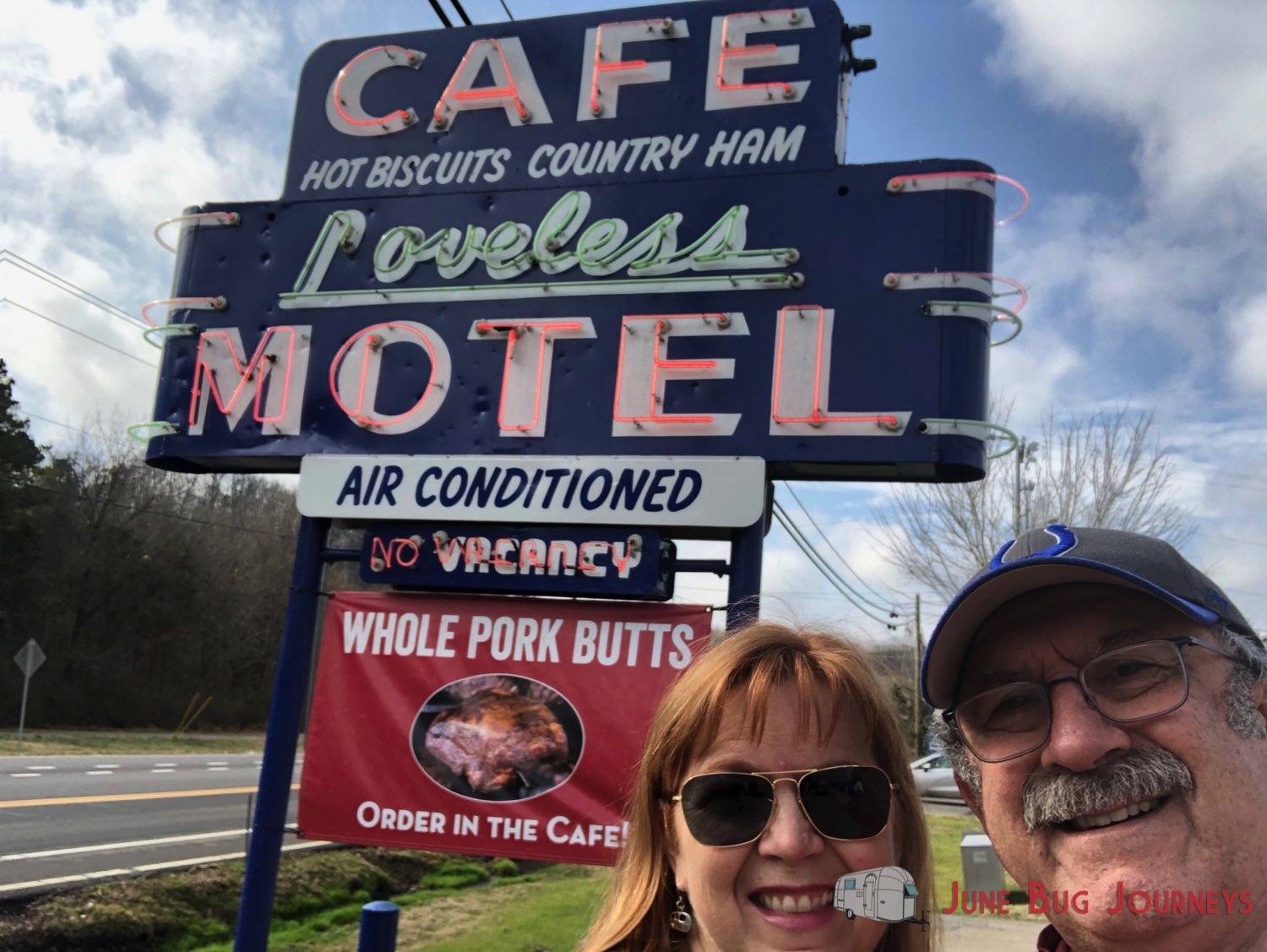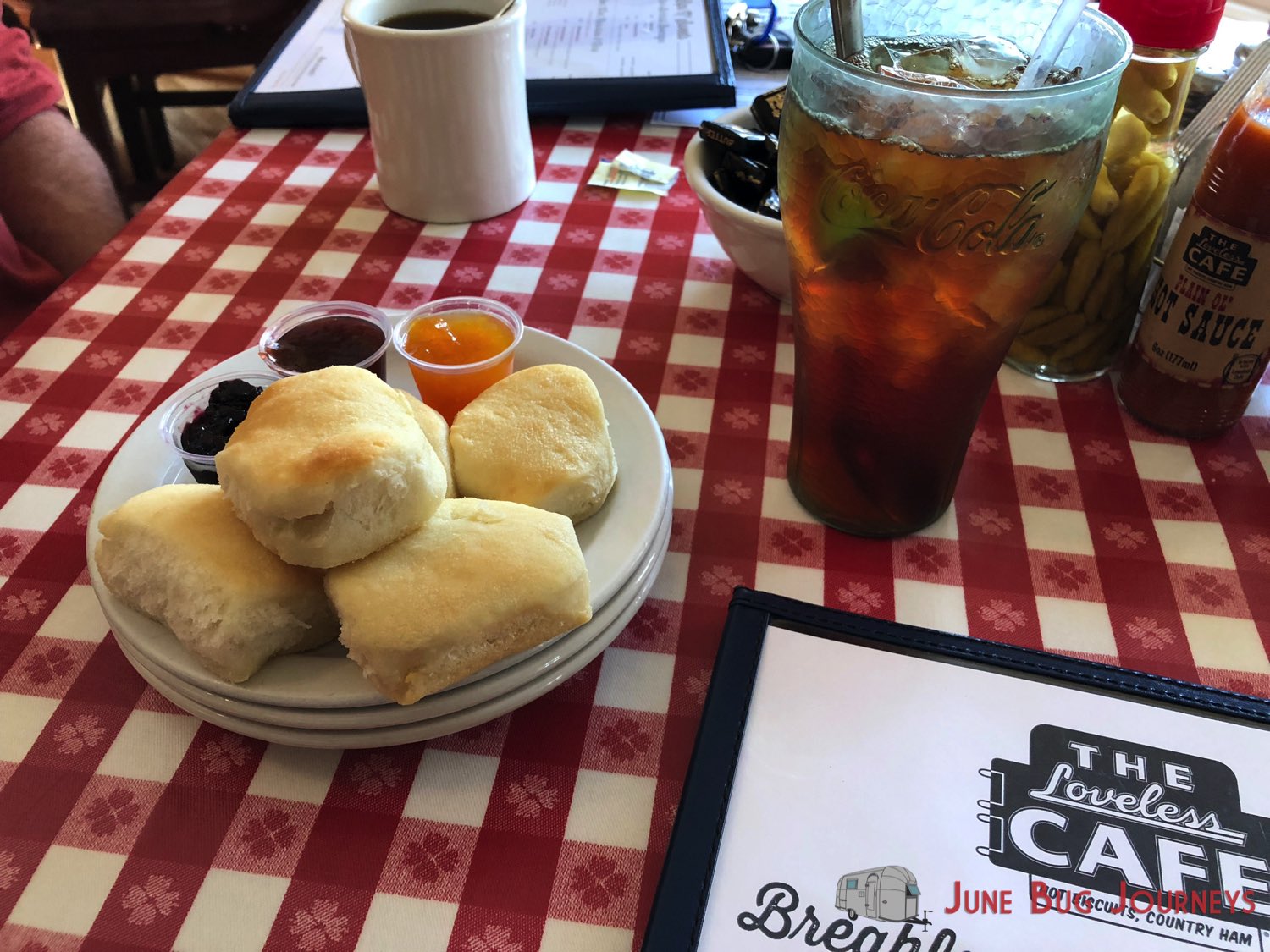 And right around the corner from the cafe is the northern entrance to the Natchez Trace Parkway.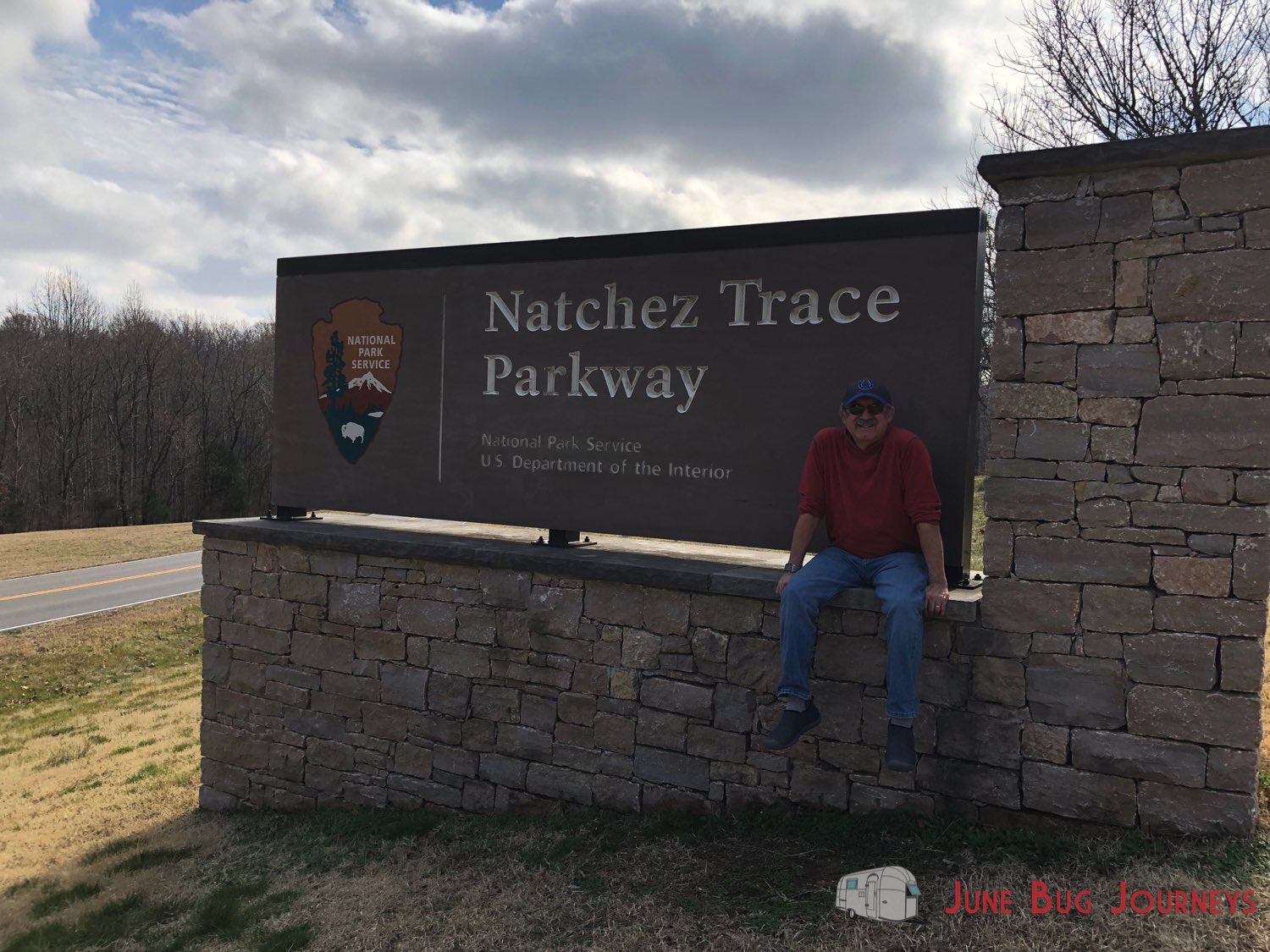 What a glorious and peaceful way to travel south. It's a two-lane highway that closely follows the original Indian trail. We enjoyed several of the stops along the way and even learned a thing or two!
There are three campgrounds along the Trace, run by the national park service. There are no hookups, but the sites are spacious and beautiful, with picnic tables and fire rings. We stayed at both Meriwether Lewis Campground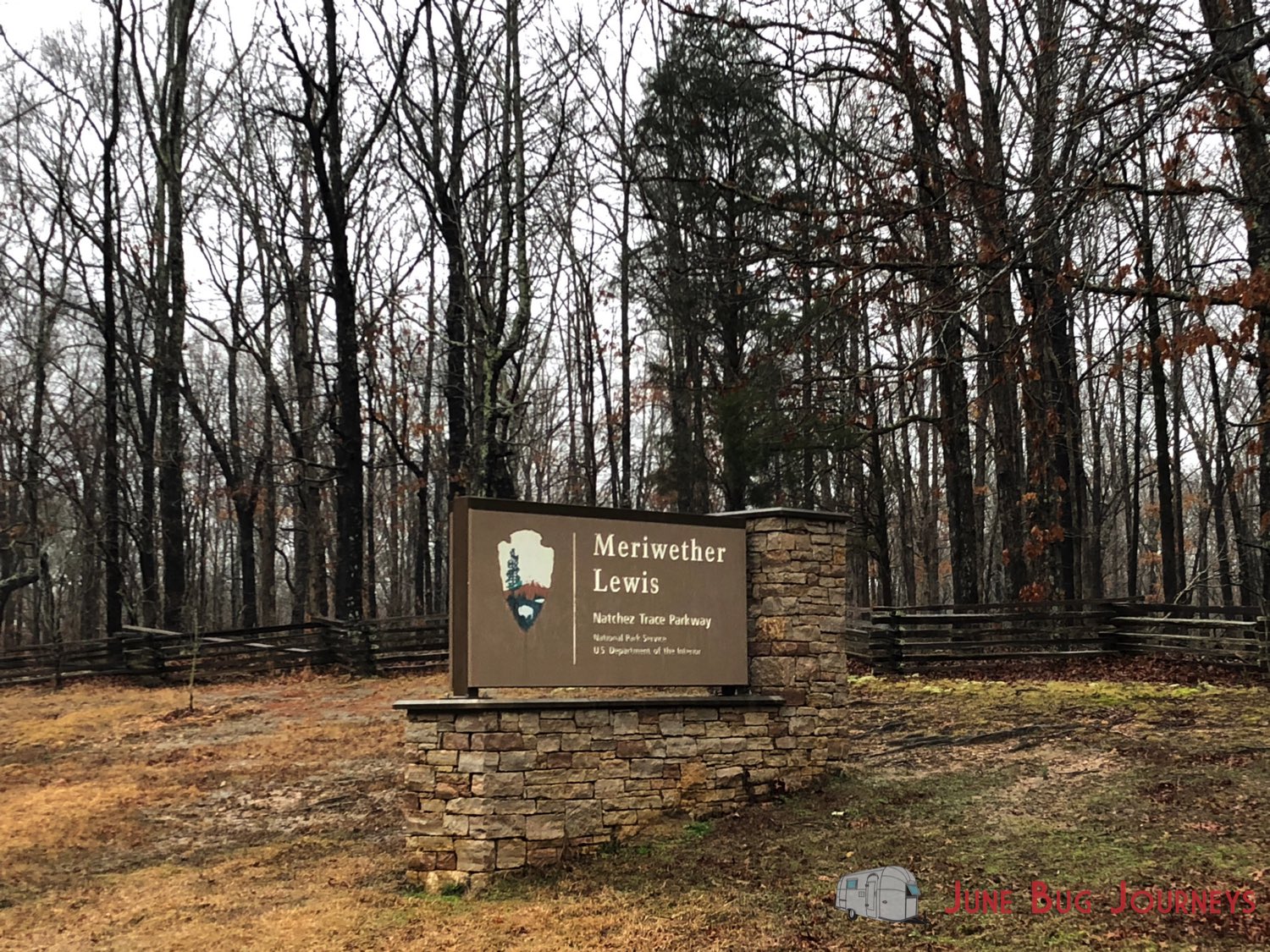 We ended up camping here twice!
and Jeff Busby Campground. There were very few campers this time of year (February) but I imagine it might get more crowded during peak travel season.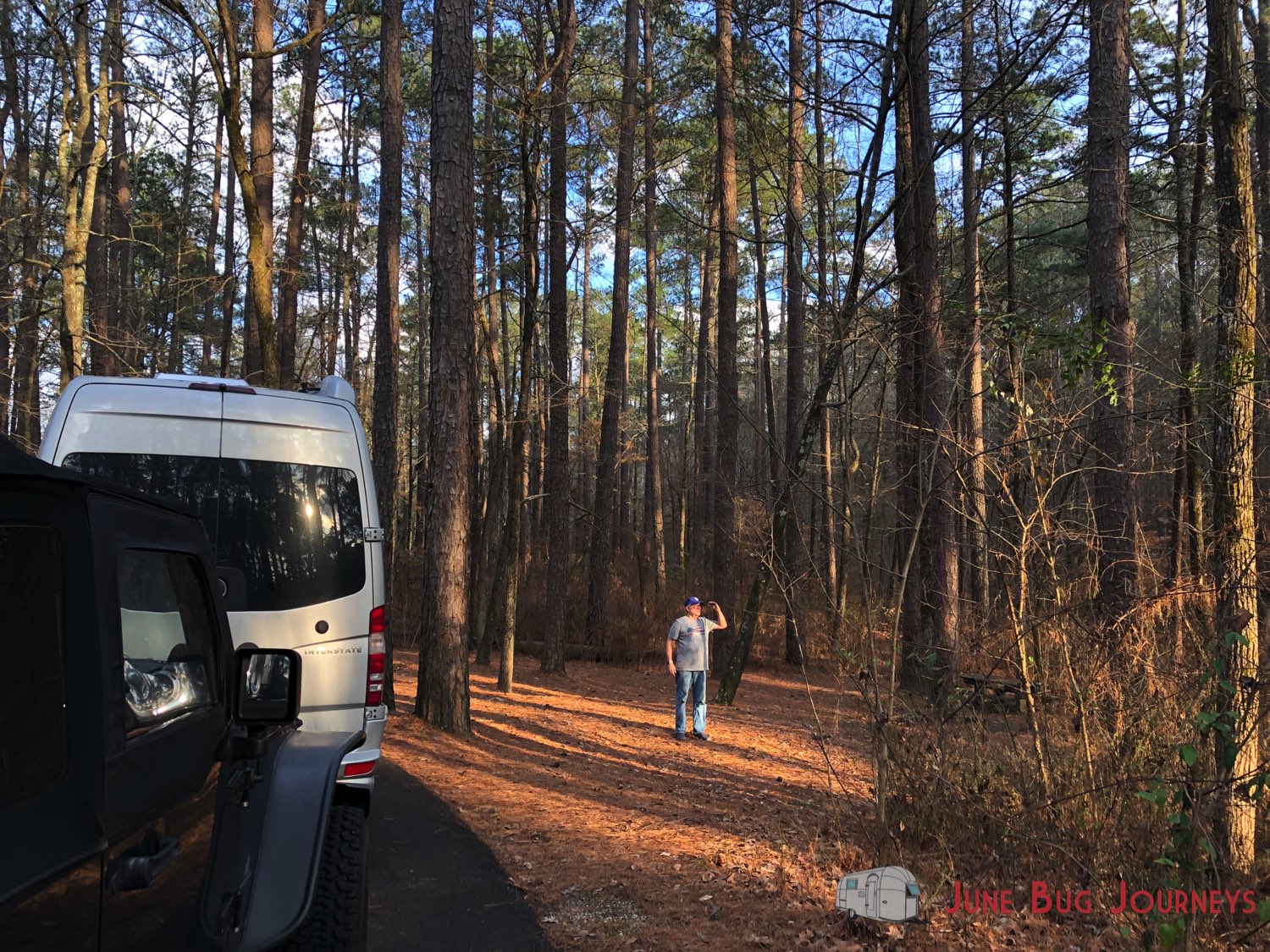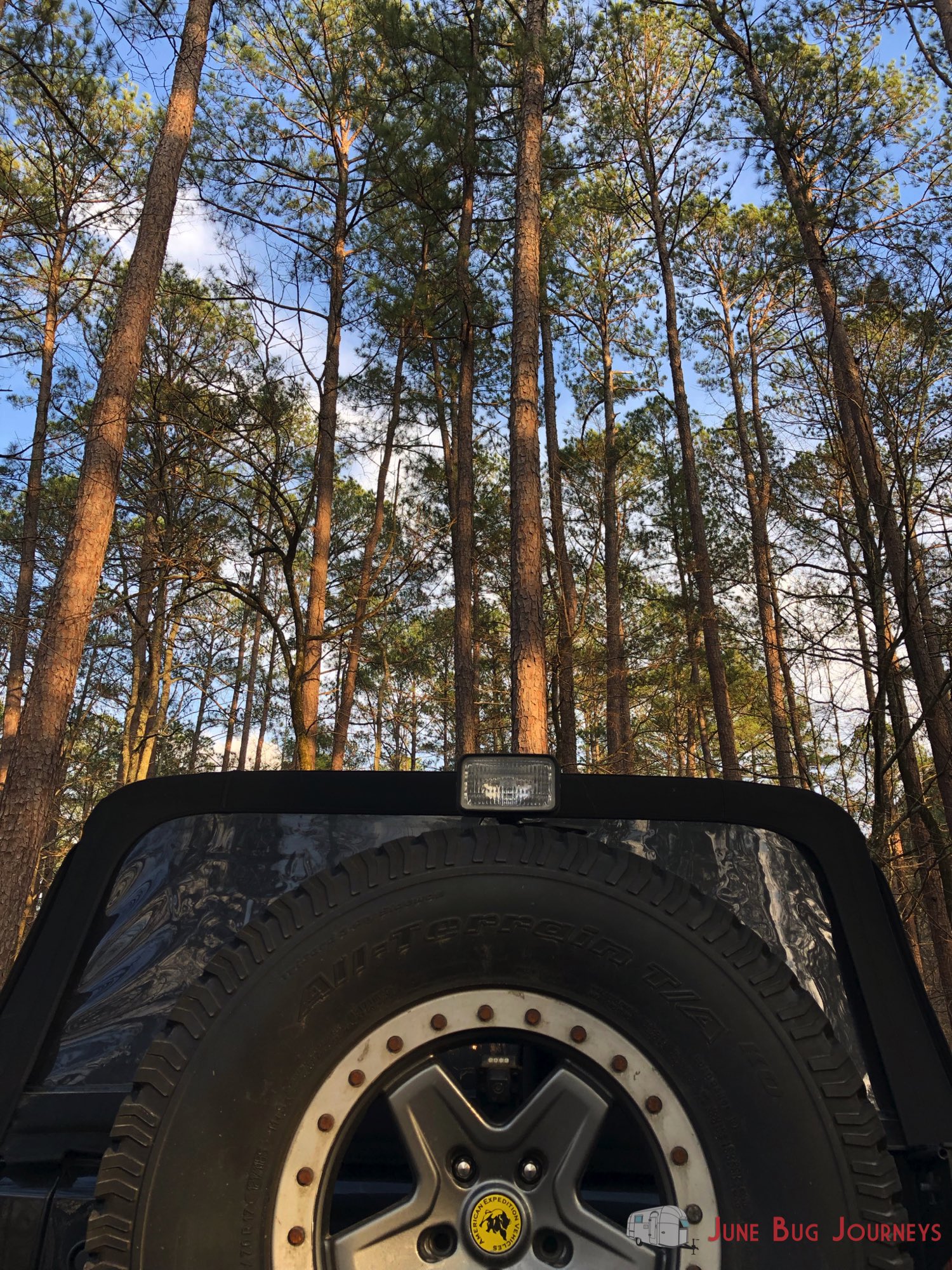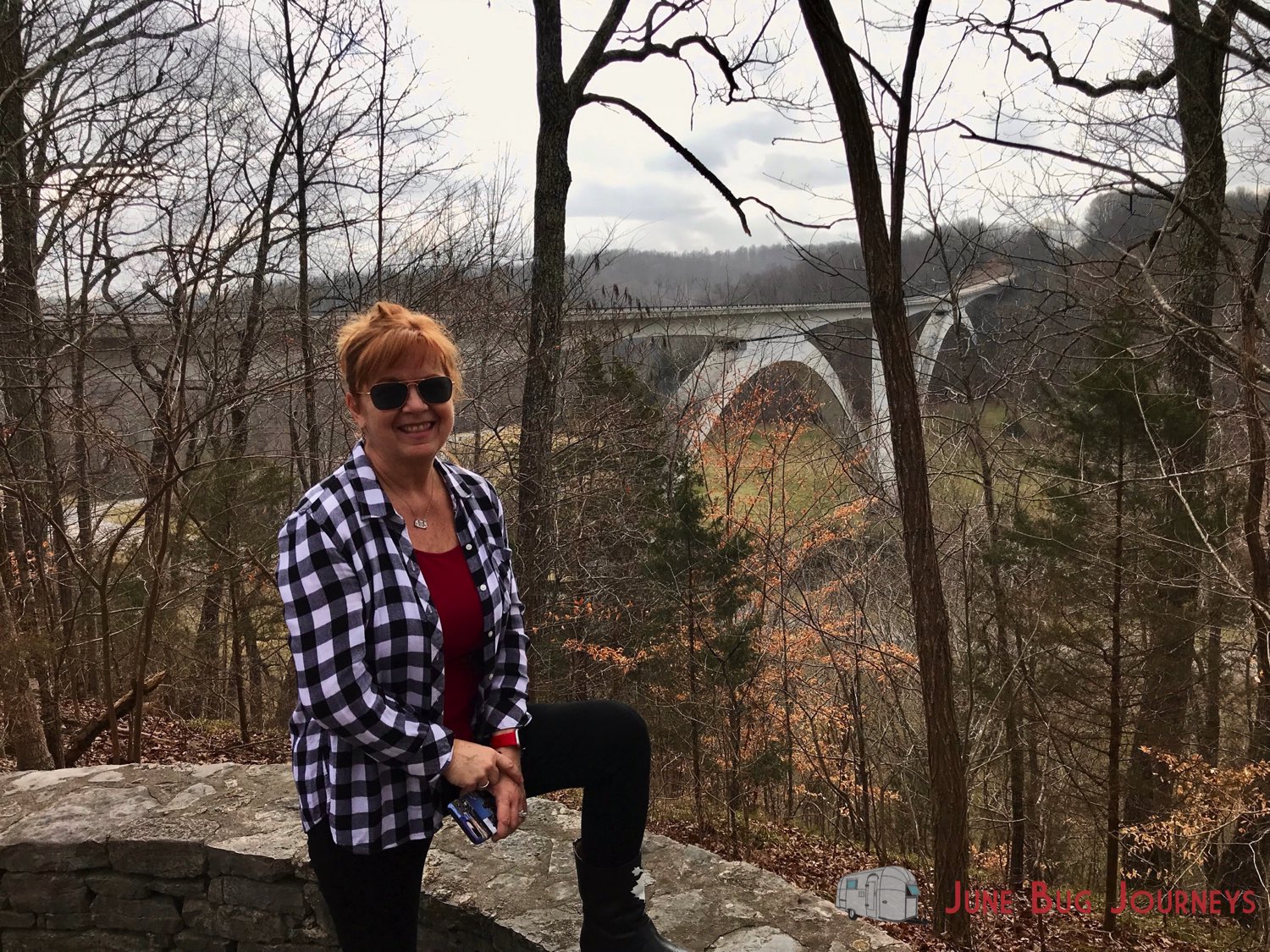 We unhitched the Jeep so we could capture video of Steely Van crossing the Birdsong Hollow double arch bridge.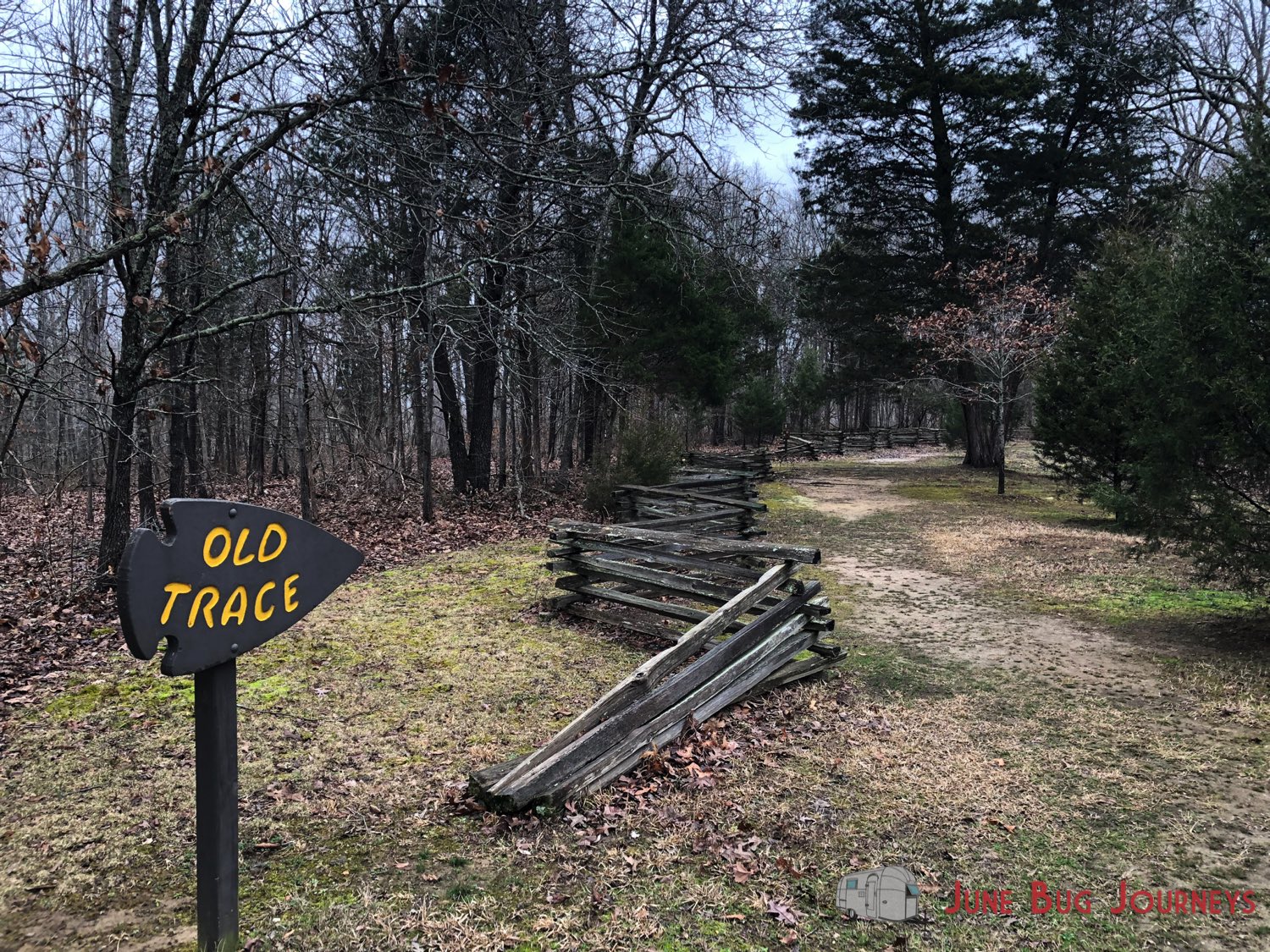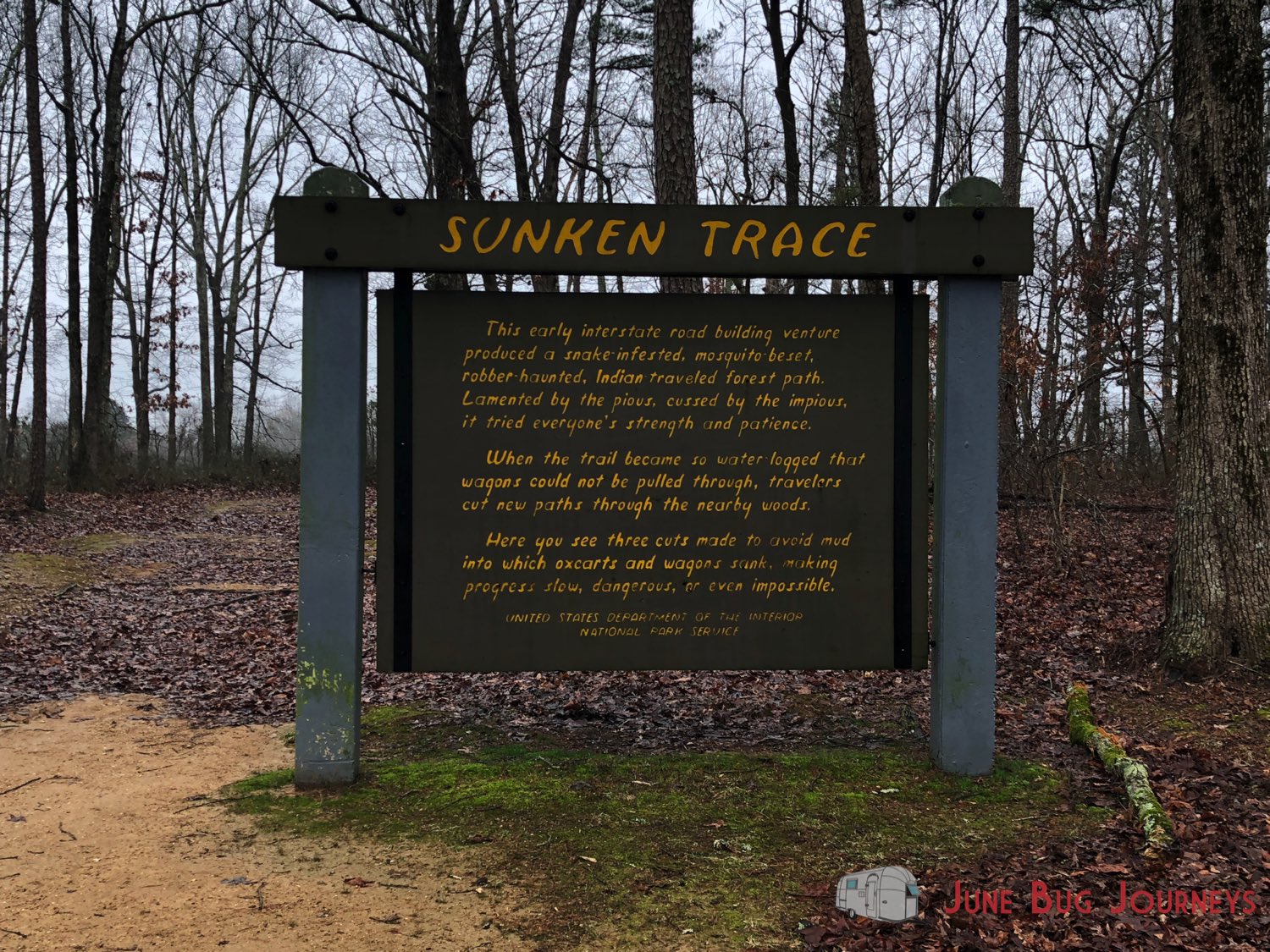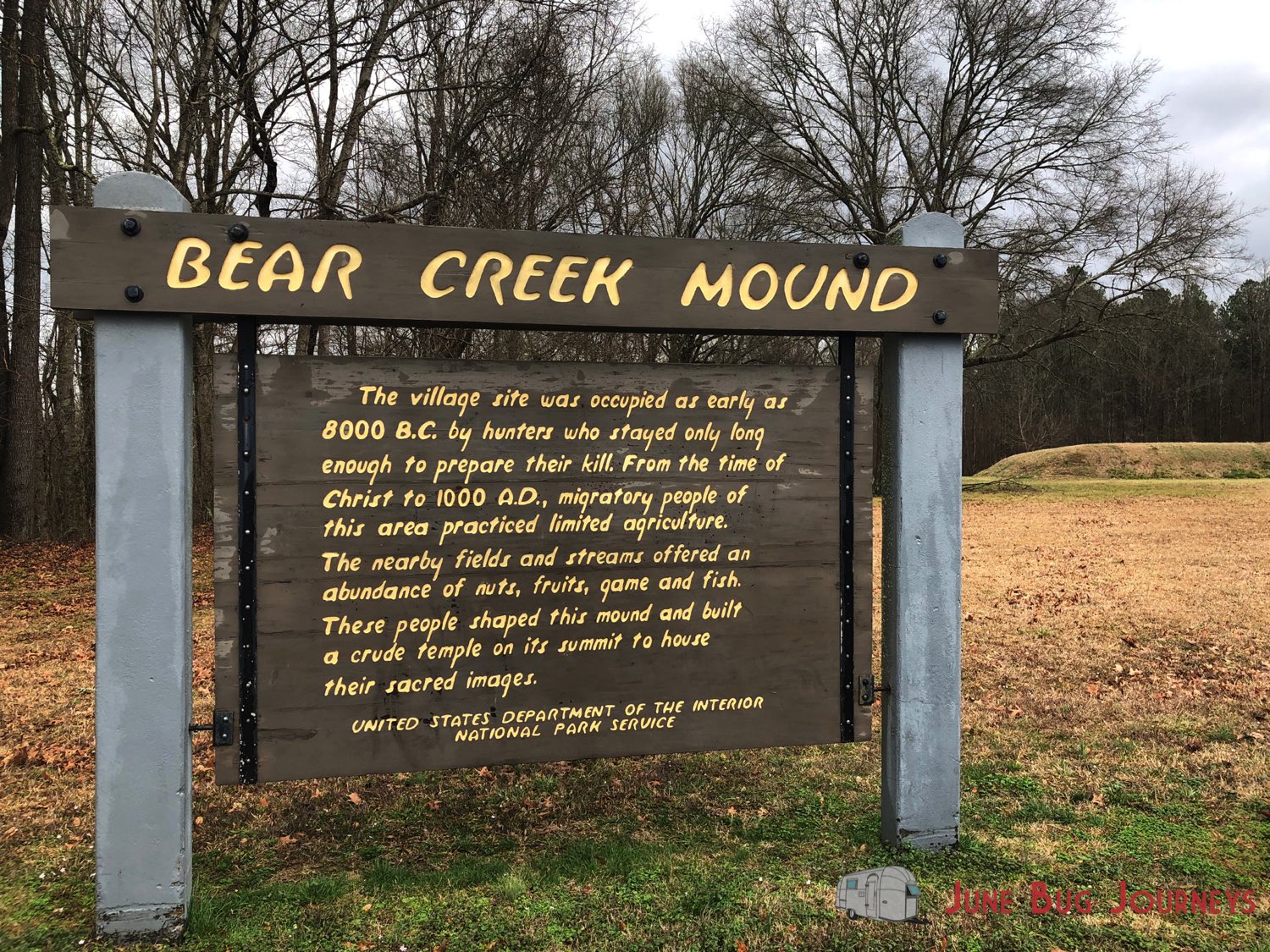 Crossing the double arch bridge
We parked, turned around, and filmed Steely Van crossing back. Why not?
Bob and I have only a few states left on our quest to camp overnight in all 48 contiguous states, and we decided this would be a great time to get Mississippi and Louisiana. So we stayed a couple of nights in New Orleans at Bayou Segnette State Park, just a few minutes outside of the city. The park was much nicer than I expected it to be, and we felt quite safe, although they do provide lots of warnings about locking your belongings and there is a security gate that comes down really early (6:30pm!) for the safety of campers.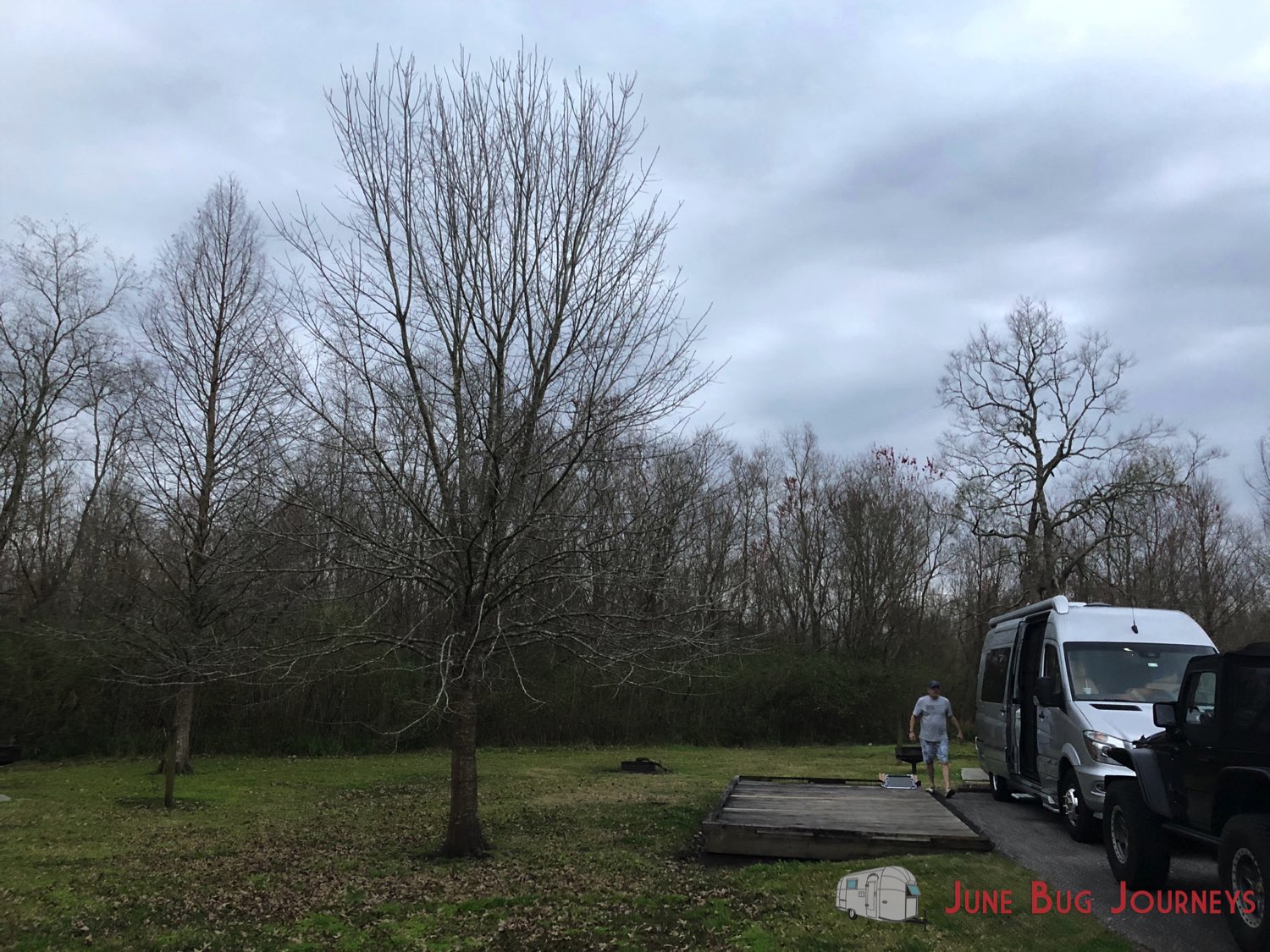 Bayou Segnette in New Orleans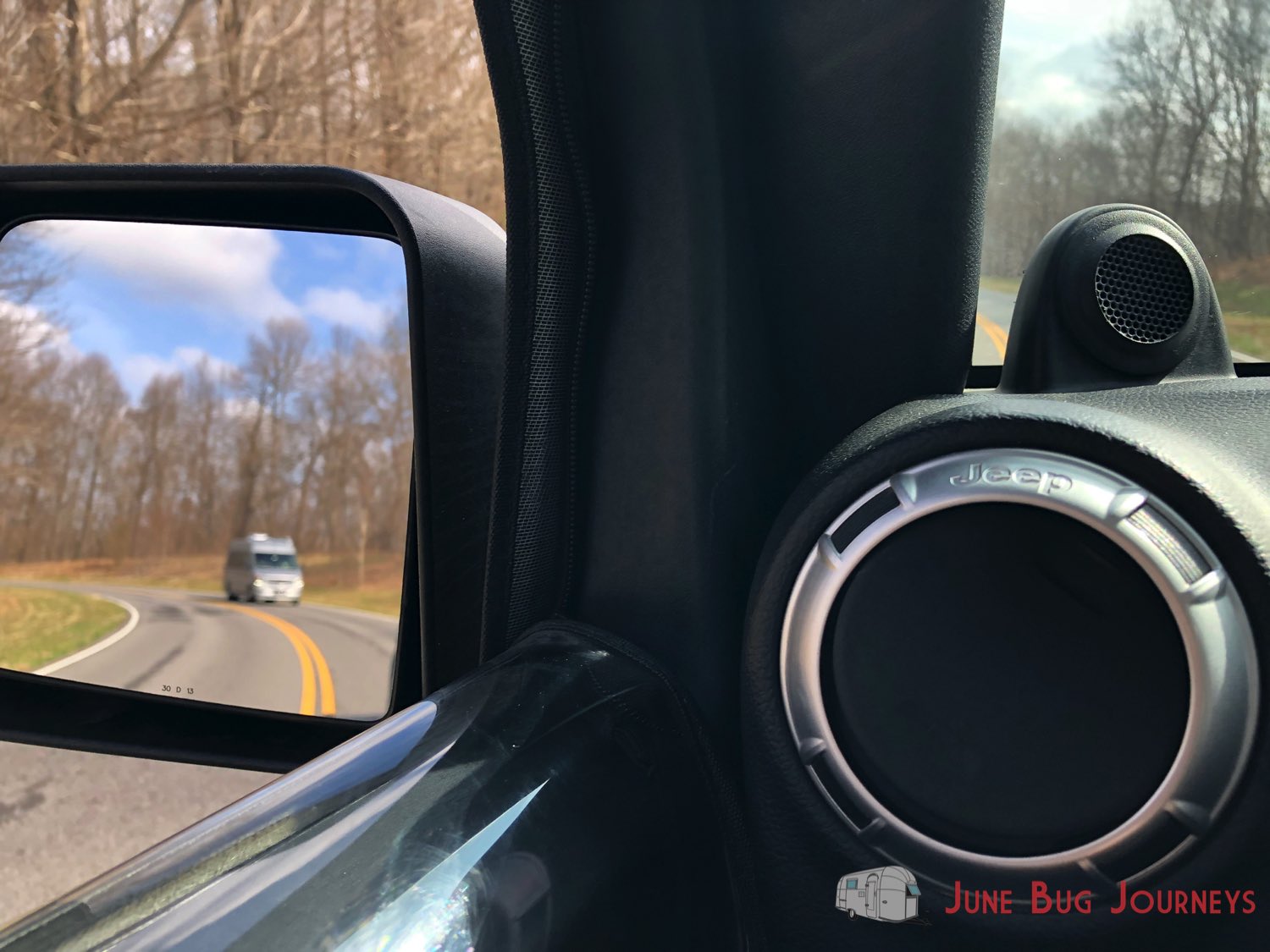 Steely Van following the Jeep along the Natchez Trace Parkway
As we did a little preliminary research for this adventure, we decided to visit the National WWII Museum https://www.nationalww2museum.org, and after seeing it we both regret not planning for at least two days there. It is so well done, so beautiful, and so moving. Bring your hankies if you watch the Tom Hanks-narrated movie called Beyond All Boundaries. Go see it, I tell ya. Another exhibit we thoroughly enjoyed featured the USO champion Bob Hope.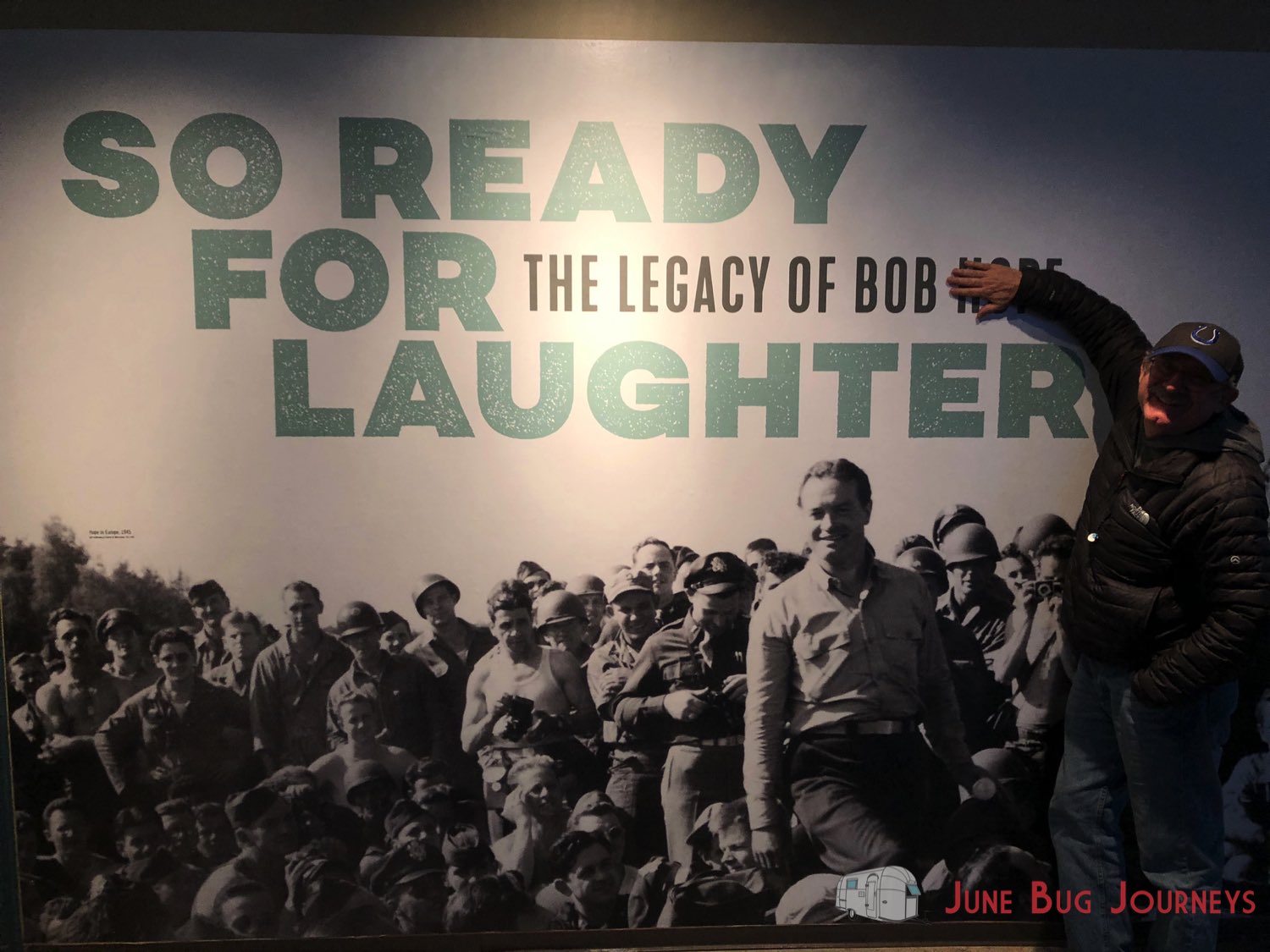 Bob Hope left a wonderful legacy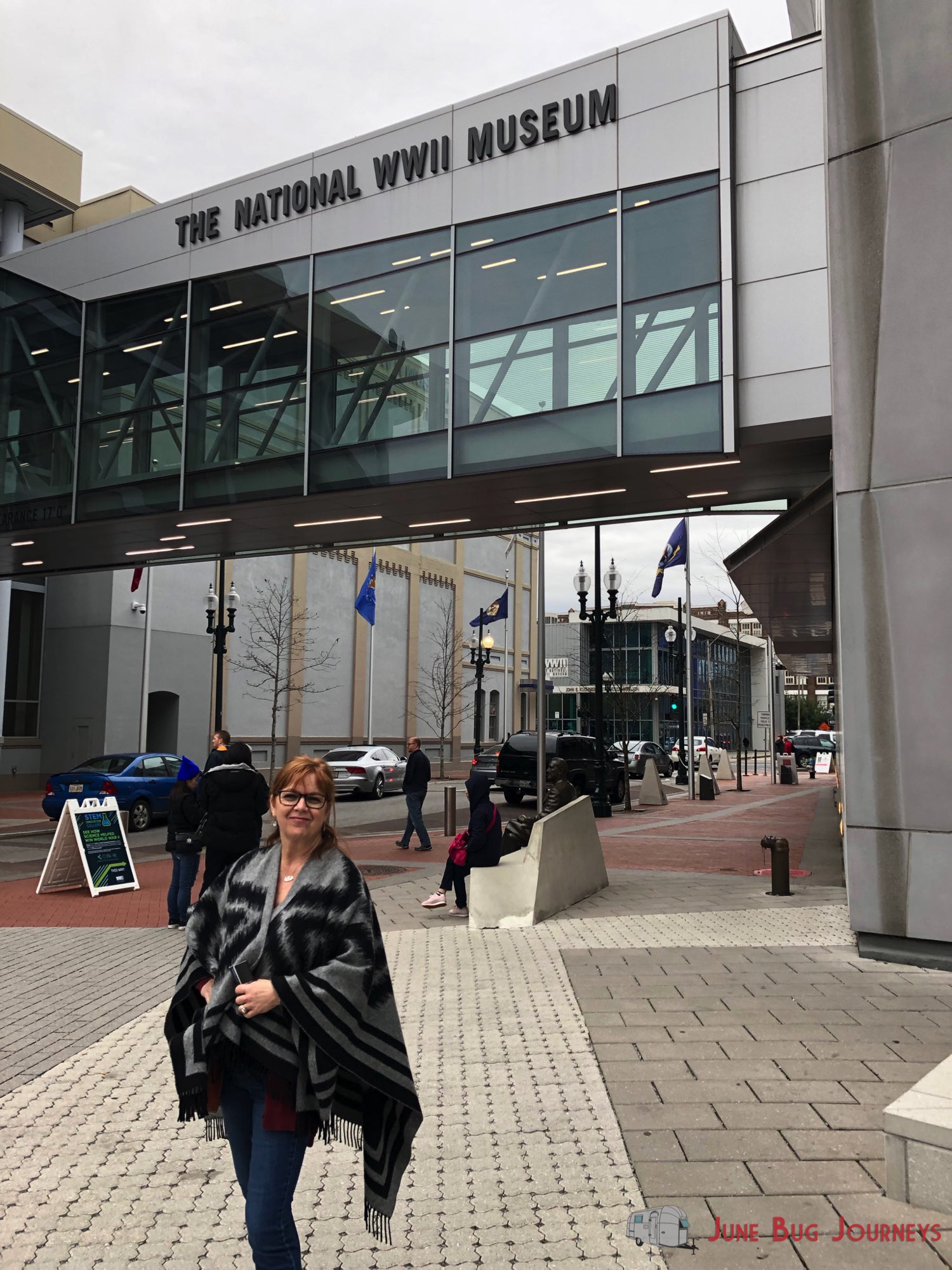 This museum is a must see for any visitor to New Orleans
No post about New Orleans would be complete without mentioning FOOD. Because we only had one day in the city, we had beignets first thing in the morning. Man, oh, man. We took our Jeep into the city and easily found parking in the French Quarter, so we wandered around for a bit before hitting the museum.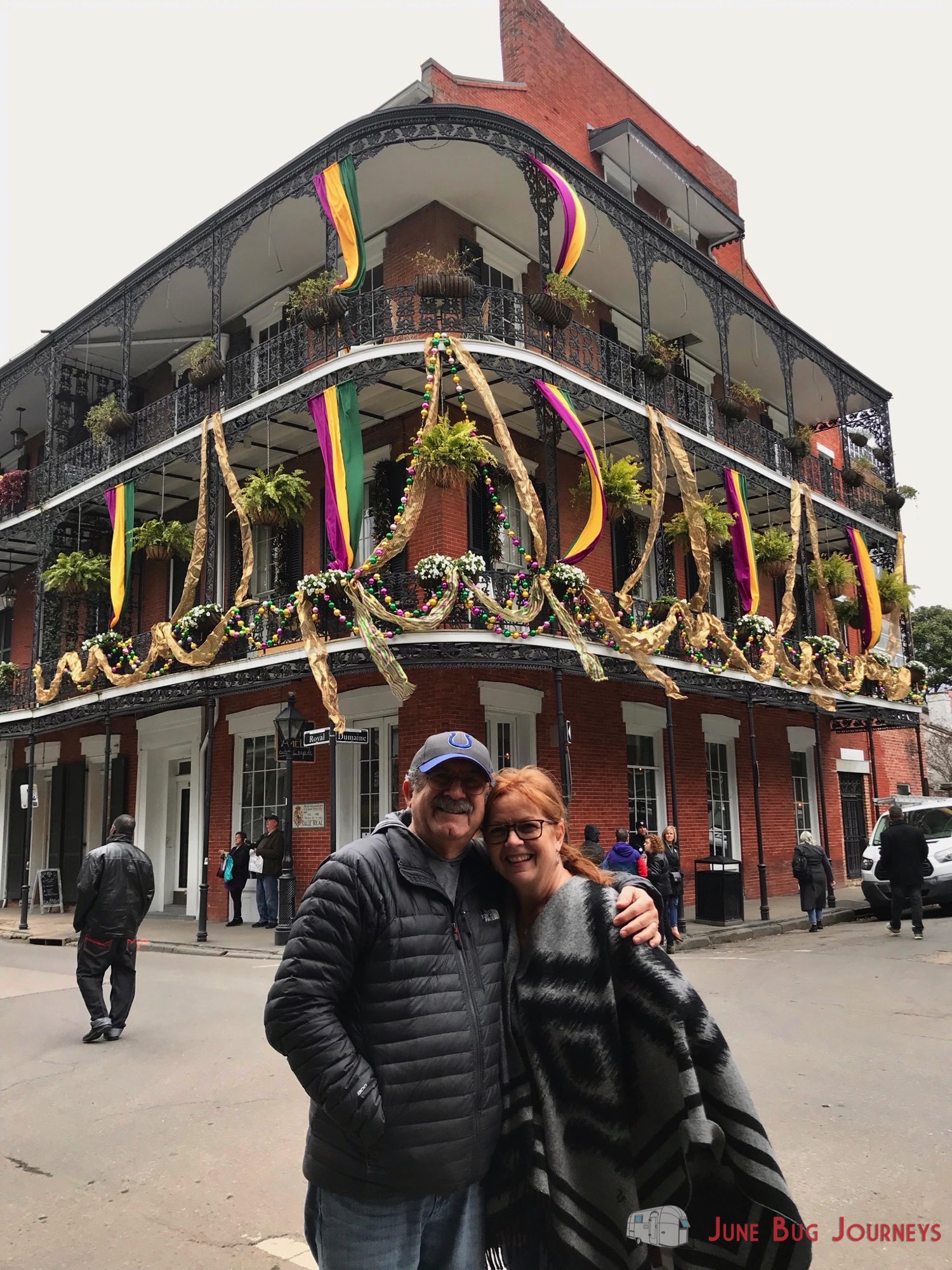 The obligatory French Quarter photo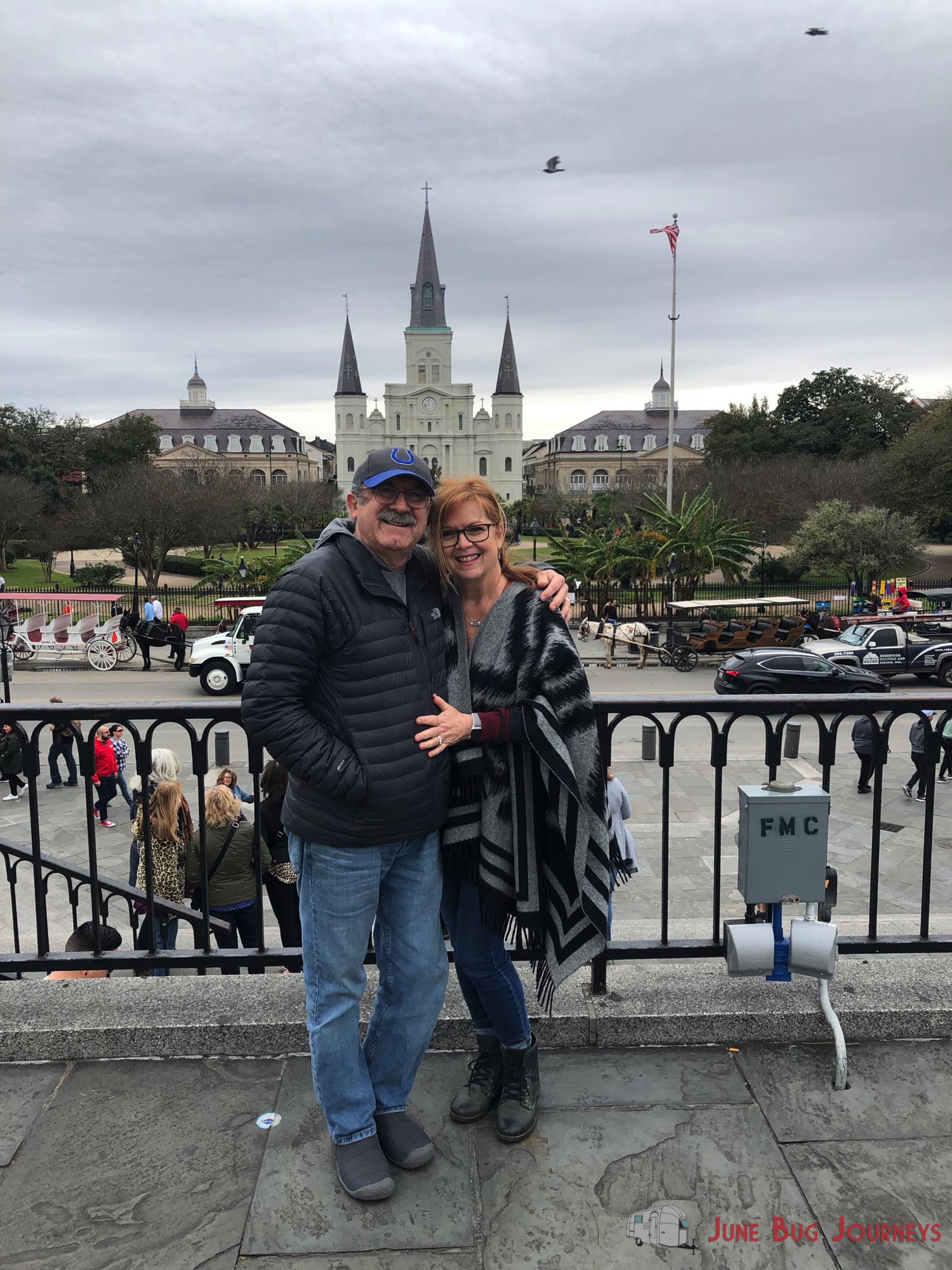 We loved wandering New Orleans for a day
For supper we went to Domelise's Po-Boys. Our friend Kent recommended the joint, as it was a favorite hang out of Peyton Manning when he was in high school, and of course we had to go there! The bread is so fresh and delicious, and my shrimp po-boy and Bob's roast beef po-boy really hit the spot. We felt like we had experienced some real local flair.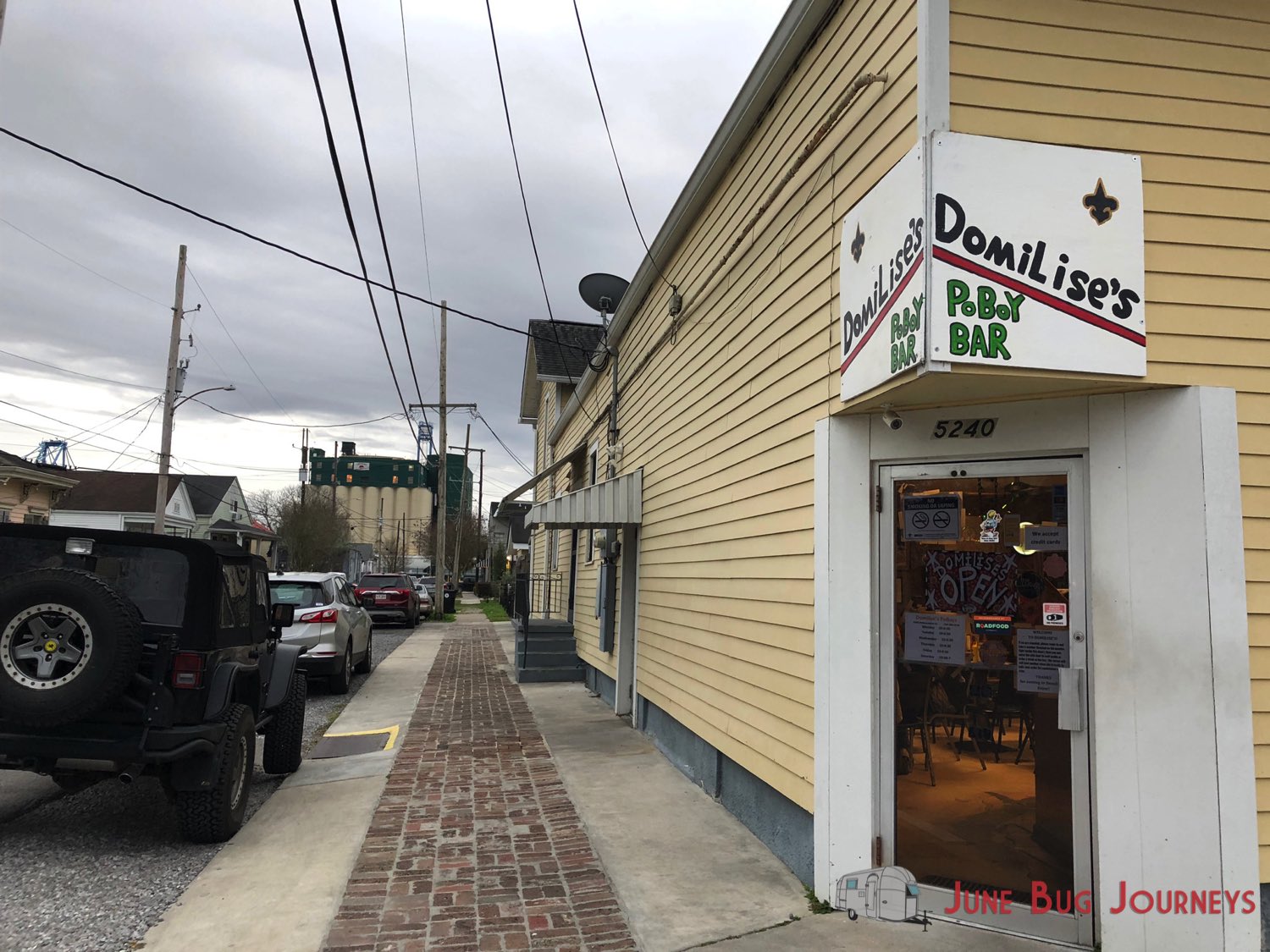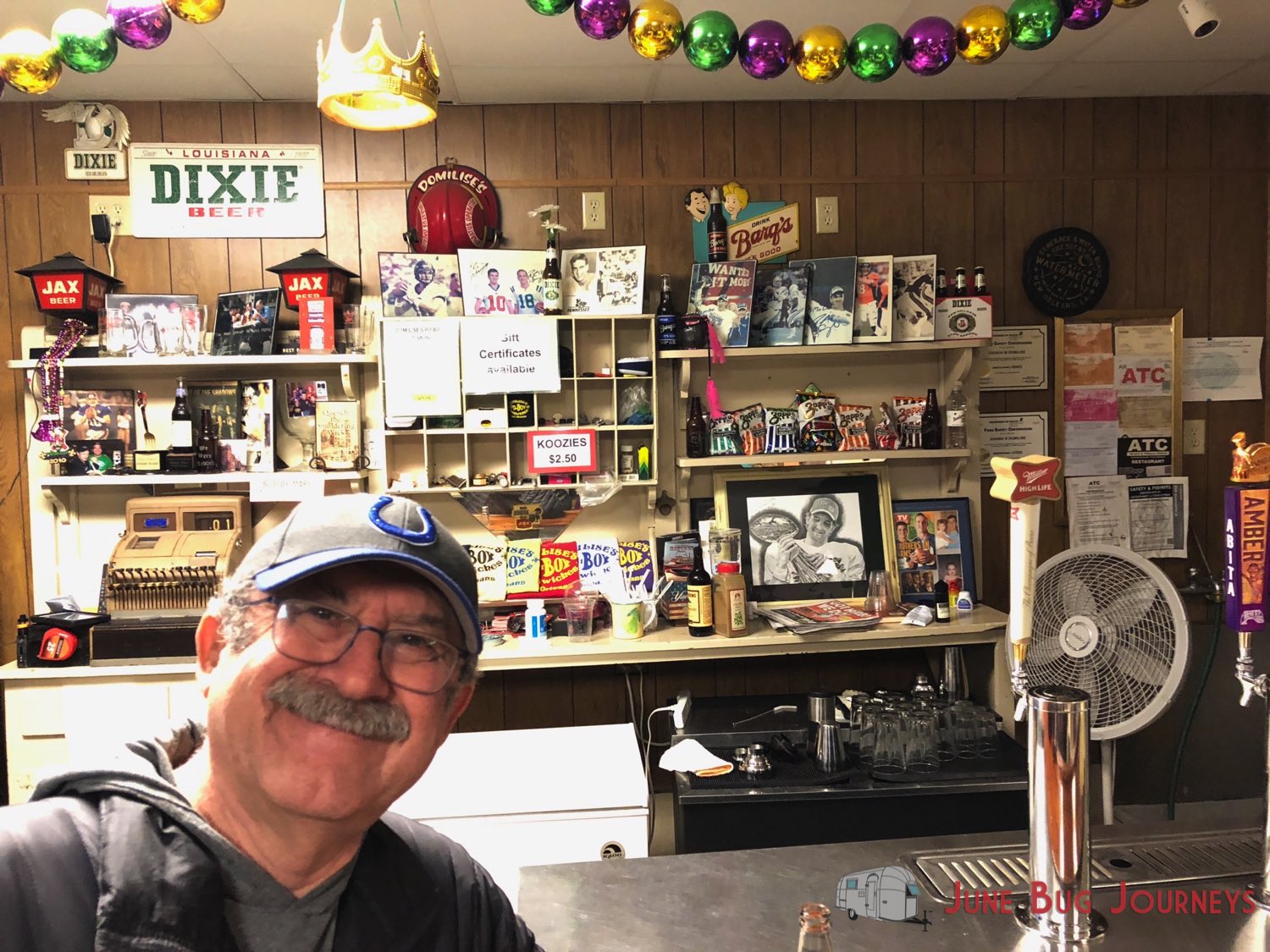 They love those Manning boys, and so do we!
We enjoyed so many street musicians. These guys were just fantastic. Give 'em a listen!
Our final destination of this southern trip was Topsail Hill Preserve State Park, just east of Destin. This used to be a private RV park before becoming a state park, so every site has full hookups. What luxury! We stayed in site #120, which offers lots of green space between sites.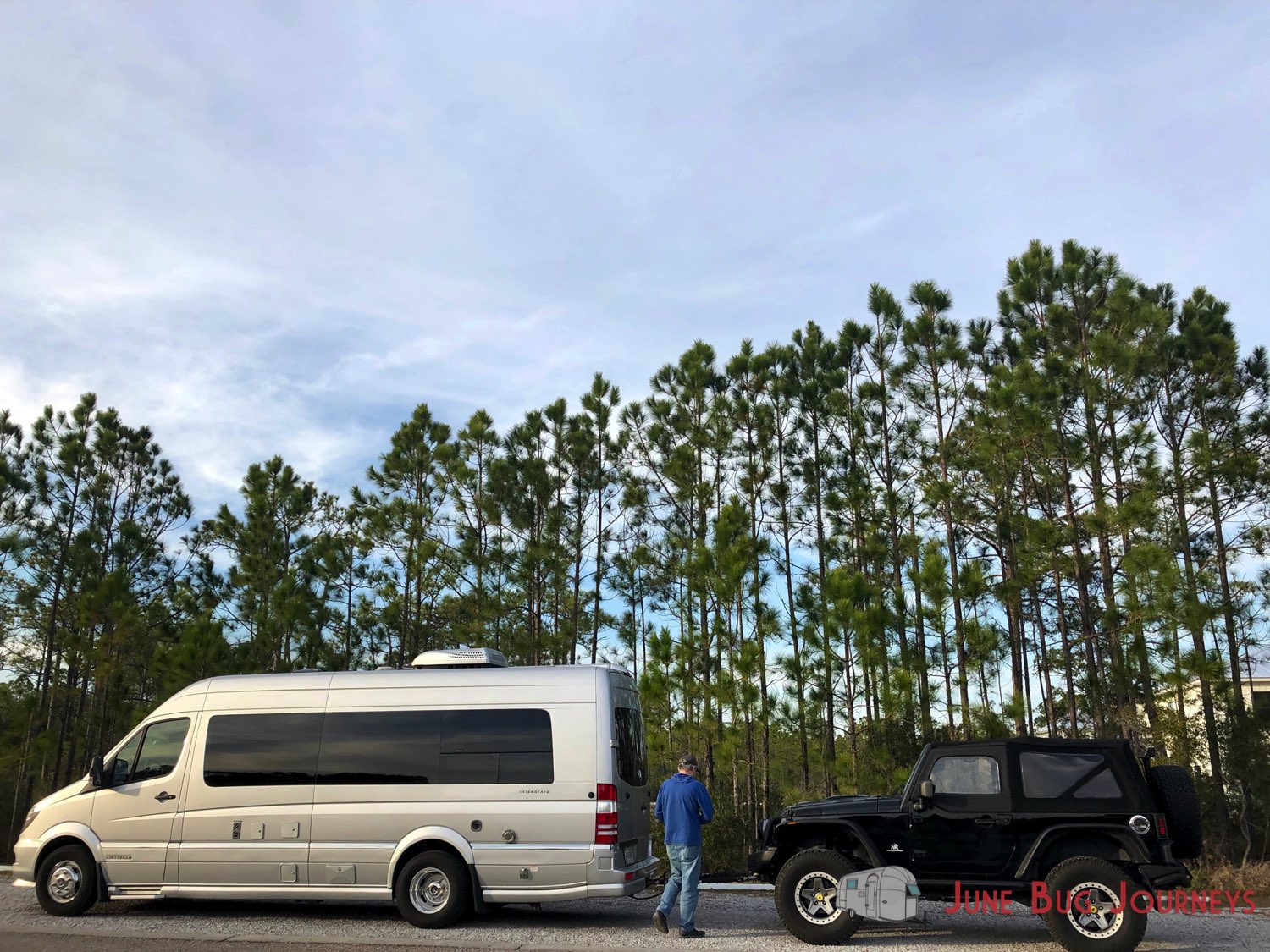 Unhitching after arriving at Topsail Hill
In a funny turn of events, we found out via Twitter that one of our local tv affiliates happened to be in the area, so they made arrangements to do an interview for their morning show and a Facebook Live event with us. Chuck Lofton (@ChuckWTHR) is the WTHR weatherman and couldn't have been a more congenial interviewer. We had a really fun time welcoming them to our campsite. It was definitely a FIRST for us!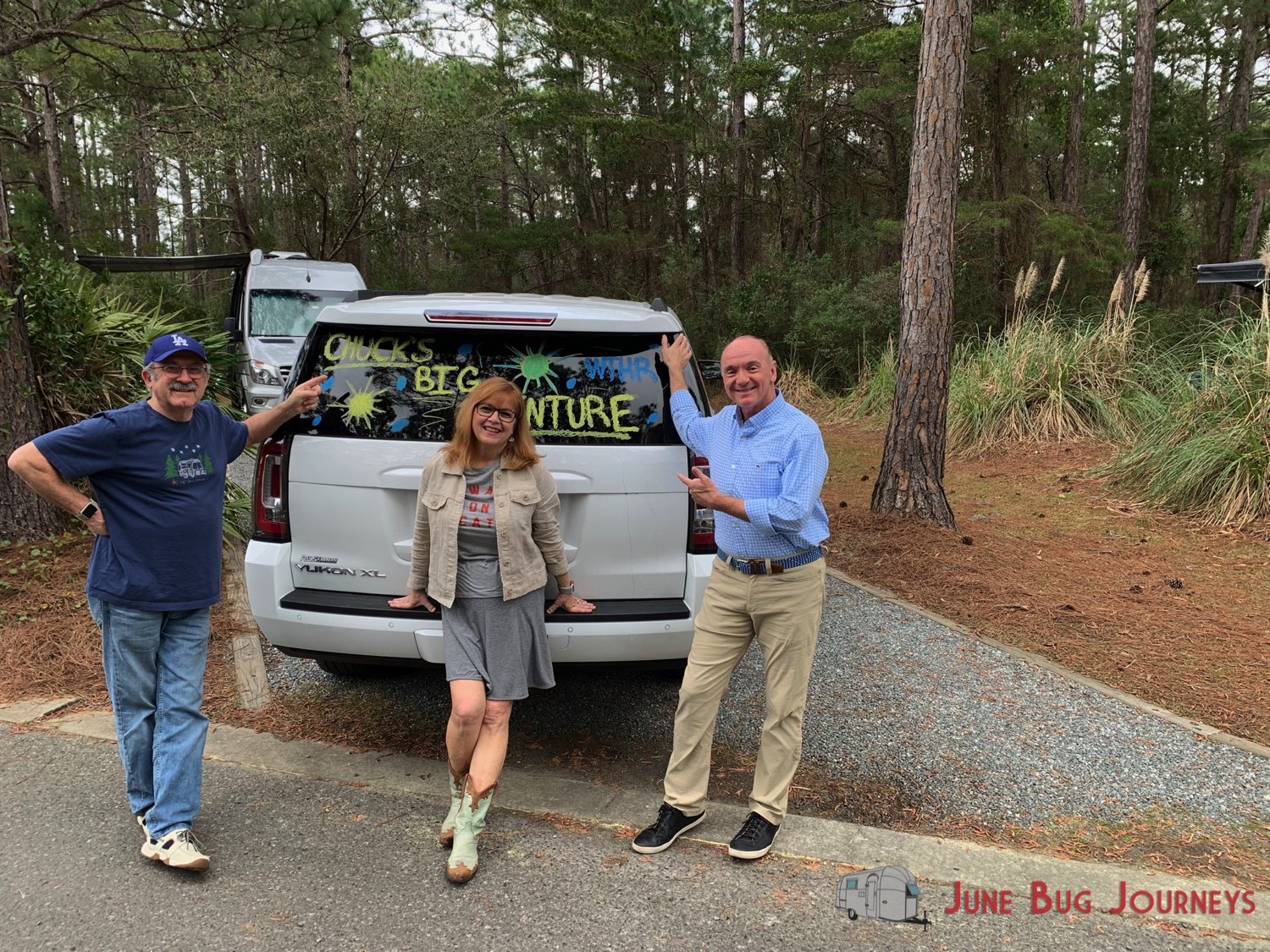 Chuck Lofton from Indianapolis WTHR stopped by to check out our lovely campsite.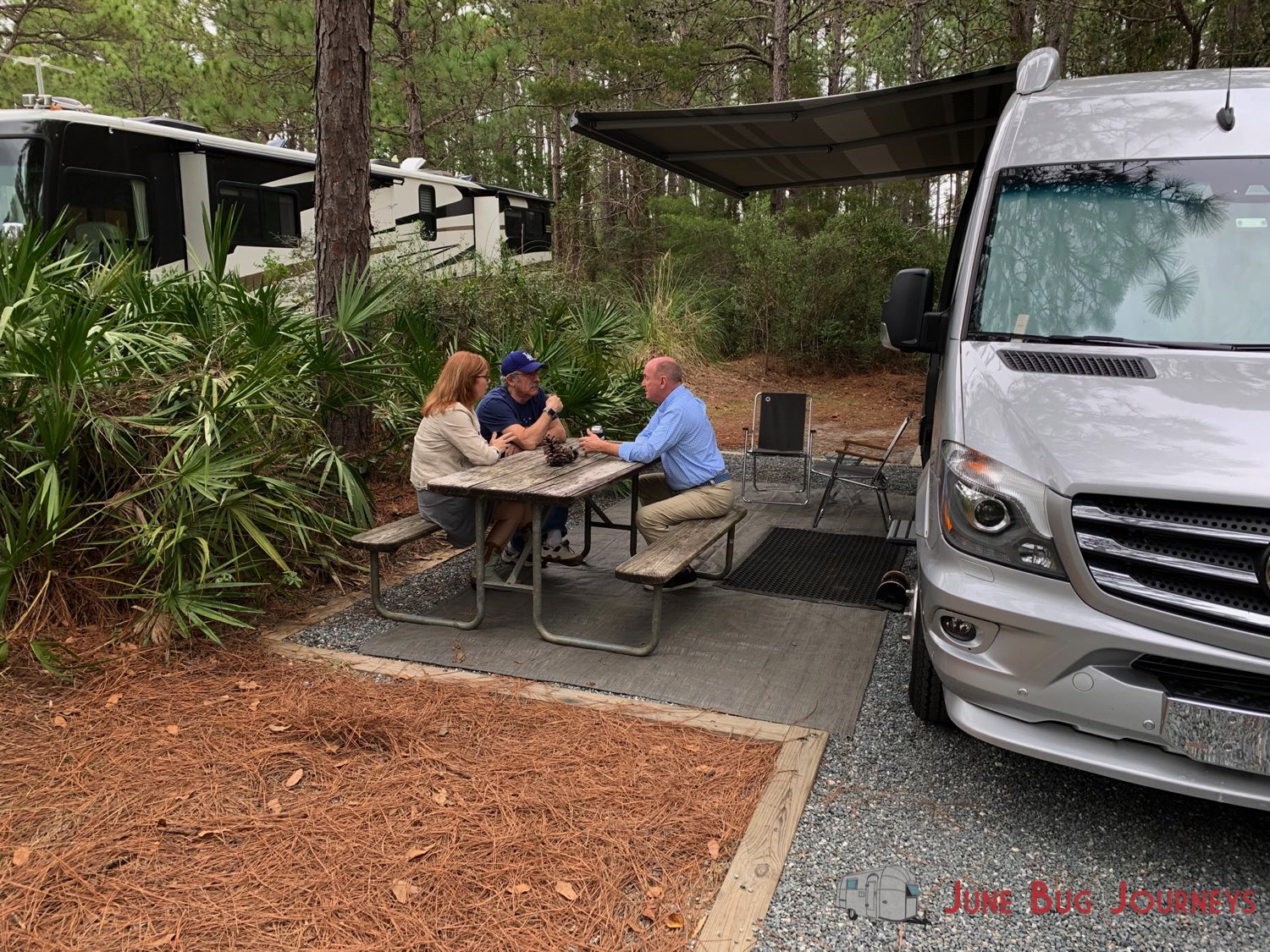 This is just how we roll – tv interview when we're trying to get away from it all!
When we are camping in this part of Florida, and towing the Jeep, we really enjoy going off-road into the Point Washington State Forest. There are lots of unmarked roads and it feels like we are far from civilization, even though the beach and restaurants are only minutes away!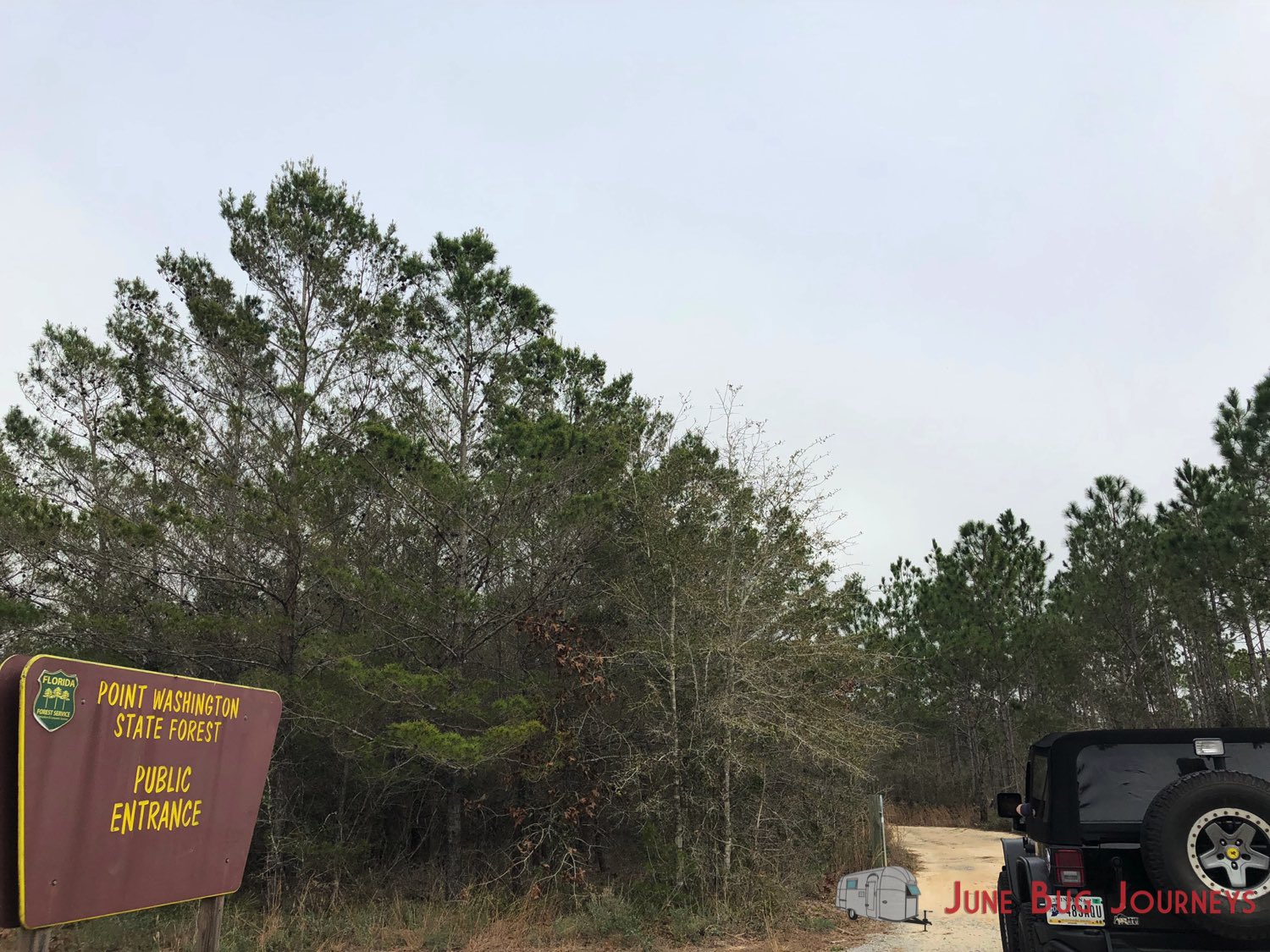 A little taste of our off-road time in Point Washington
We also took a beautiful drive along the Gulf Islands National Seashore. Very few people venture outside of their comfort zones when they're on a Florida vacation, evidently, because we were practically all by ourselves out there. Gorgeous!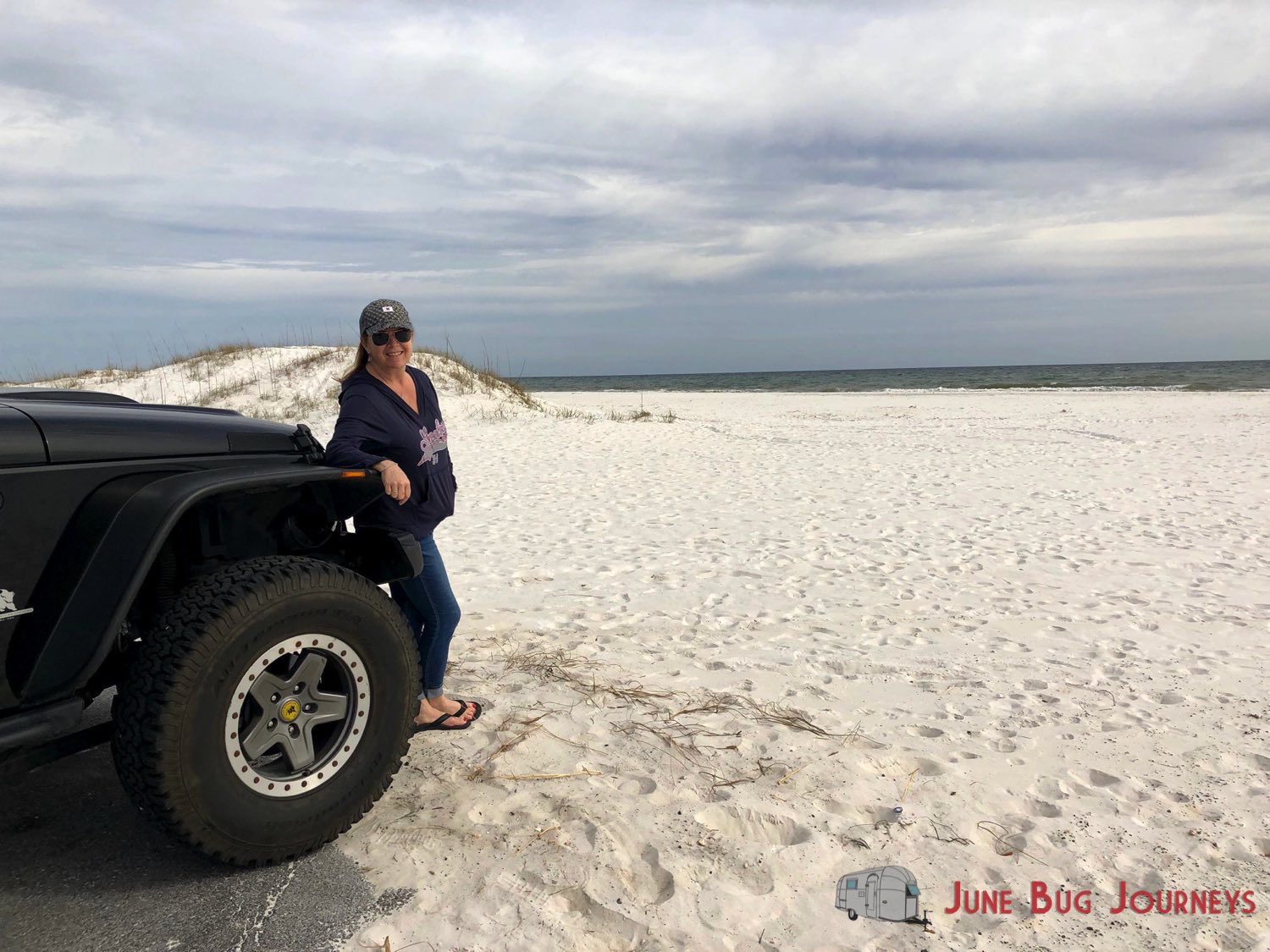 Not another person in sight – just the way we like it!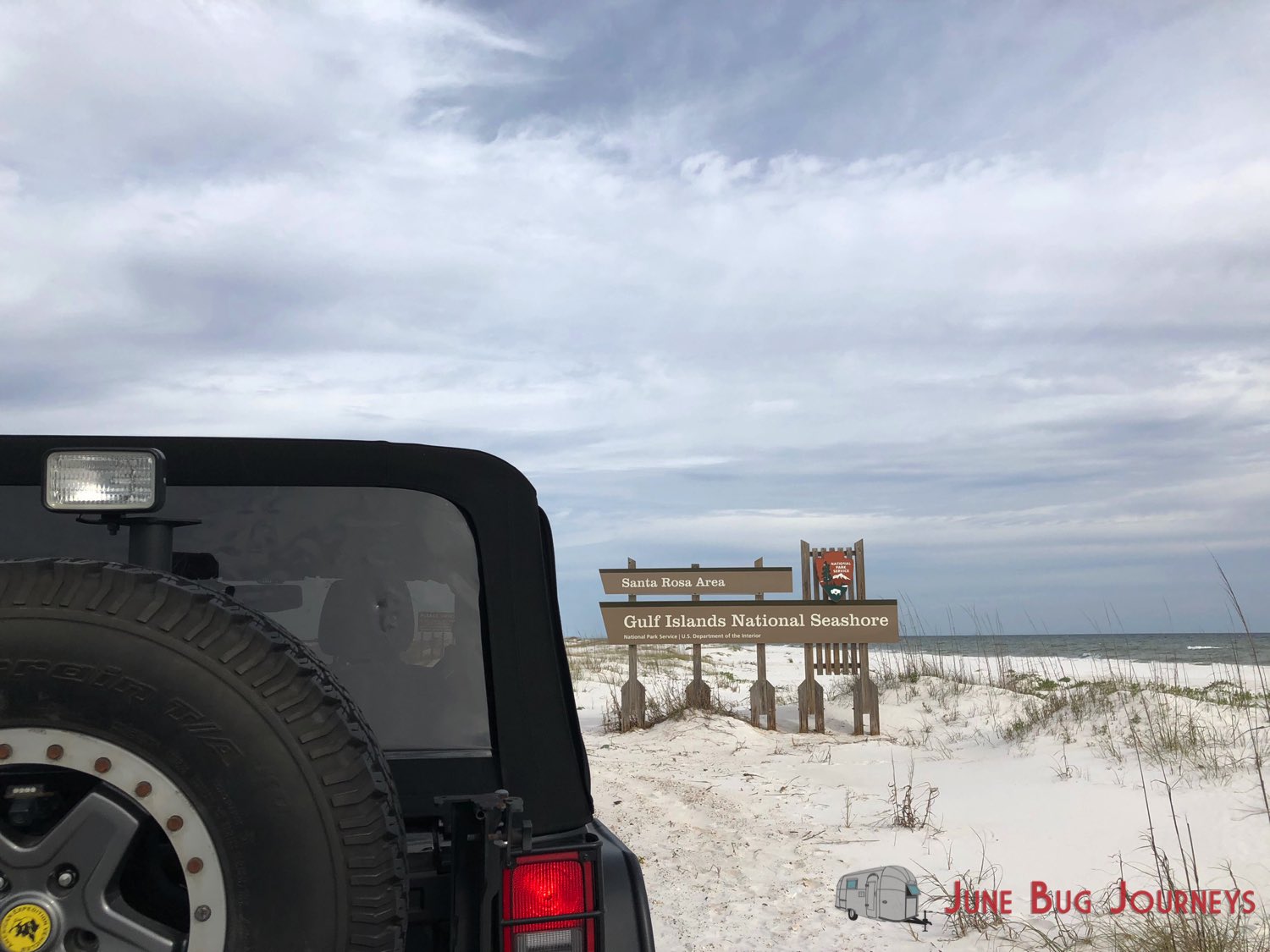 Speaking of restaurants…we always like to visit Seaside, Florida and the Great Southern Cafe. And our campsite at Topsail is only minutes from the Donut Hole, the best breakfast around!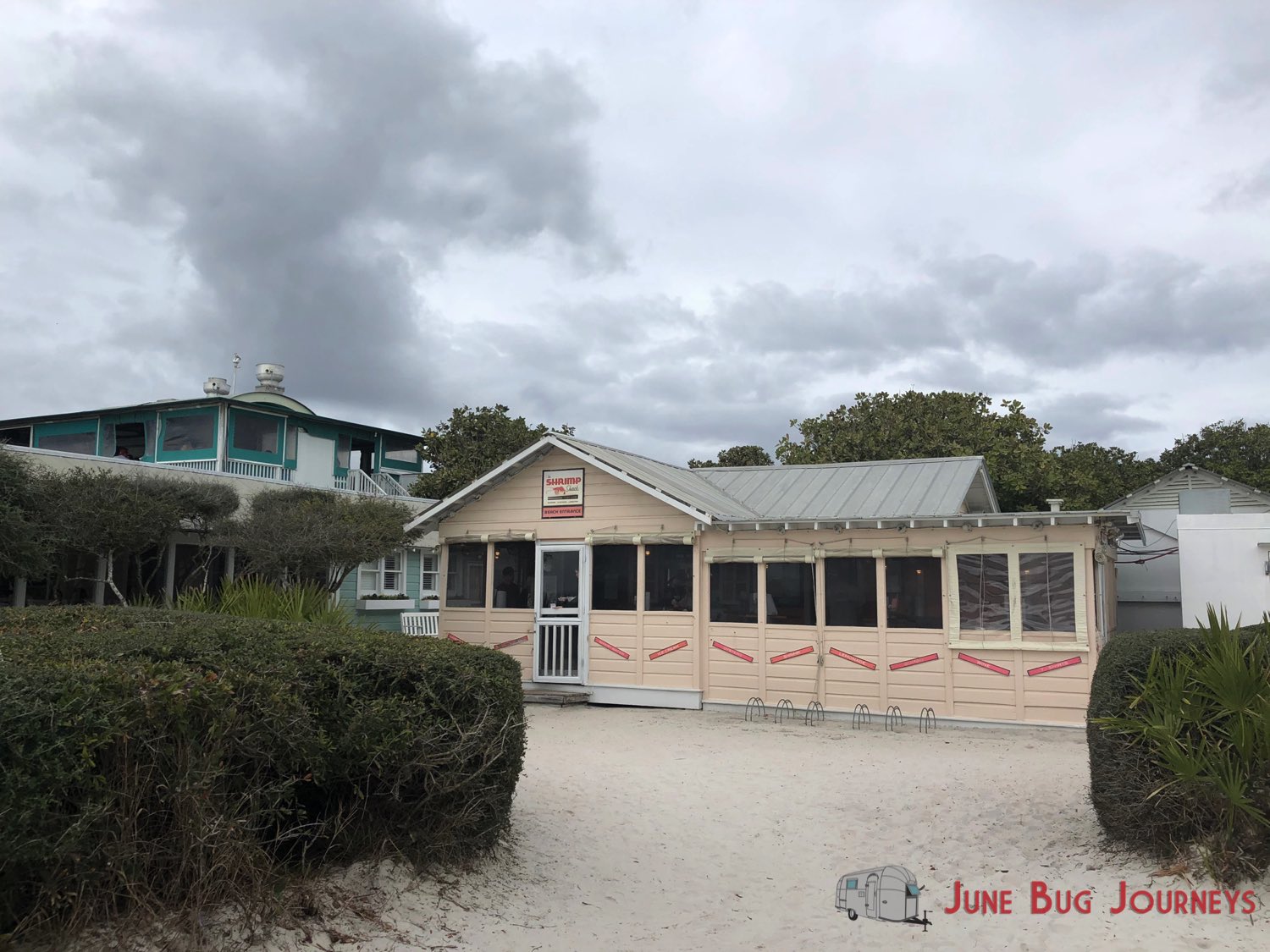 Get yourself a lobster roll at the Shrimp Shack in Seaside, Florida!
Tearing ourselves away after our last breakfast at The Donut Hole
When it was time to head back north to Indiana, we took the Natchez Trace Parkway again because we just can't get enough of that drive. We really can't sing its praises enough…check it out for yourselves!