Thank you for being so patient with me…I haven't made a new post on the website for many months. We experienced the sad loss of one of our closest friends and I just didn't have my usual joy! But we're back on the road now and look forward to sharing some new adventures with all of you guys.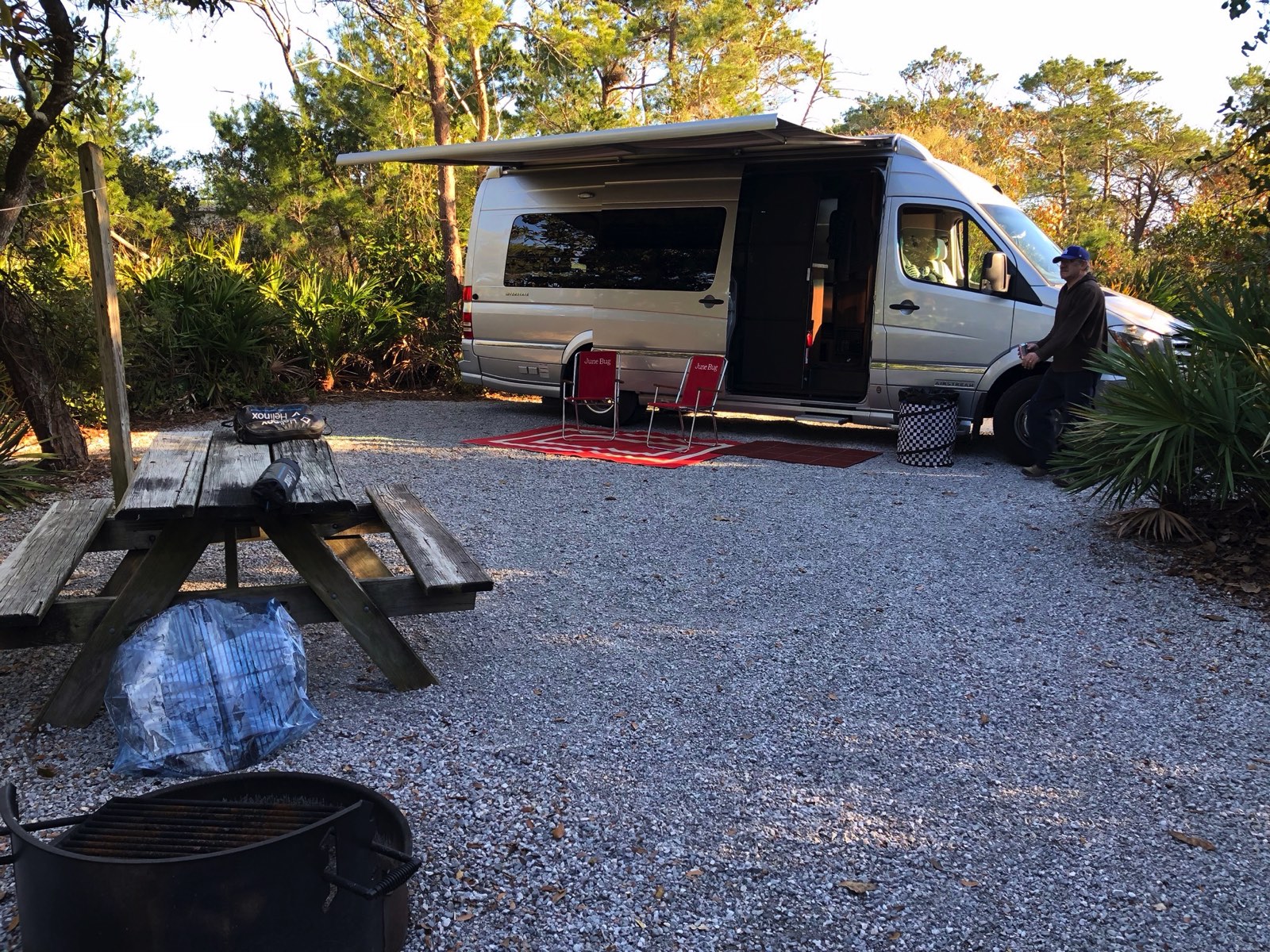 The biggest June Bug Journeys news these days? We have a brand new Steely Van. We have had a 2014, a 2016 and now a 2018. I expect this last trade-up will be our final one, but who knows with my husband?!
We switched floor plans and now have a Grand Tour Extended. So we gave up a couple of captains chairs in exchange for a LOT more storage. It will be much better suited for our winter travels. As I type this, we are camping at Henderson Beach State Park in Destin, Florida. The new Steely Van is just great for two people. I'm going to take some interior photos that will show you all how we have utilized the extra space.
My brother Yale built us a headboard, using poplar from a tree felled on our land, which keeps our pillows from falling over the back of the bed at night. We originally got the idea from a couple we met in Grayton Beach State Park last year…Joe and Ronnie Harris. They have the same floor plan in their Airstream Interstate and showed us the headboard they built. Yale was able to modify the design a bit and we think it's just terrific. Bob ordered matching ultra leather from Airstream and had a good time with his very first upholstery experience. My brother-in-law Frank was his trusty assistant. I did nothing but snap pictures, of course!
Thank you for checking in with us here at June Bug Journeys. I'll be posting more news verrrry soon…because we've ordered a 2018 Airstream Globetrotter and you're gonna want to see that, right?!