All those days of boondocking along the Lochsa River meant we were ready for a night of full hookups, so we stopped at Hells Canyon RV Park in Clarkston, Washington to do laundry, clean house, and pay bills. The concrete pads and full hookups at this city RV park felt really luxurious to us.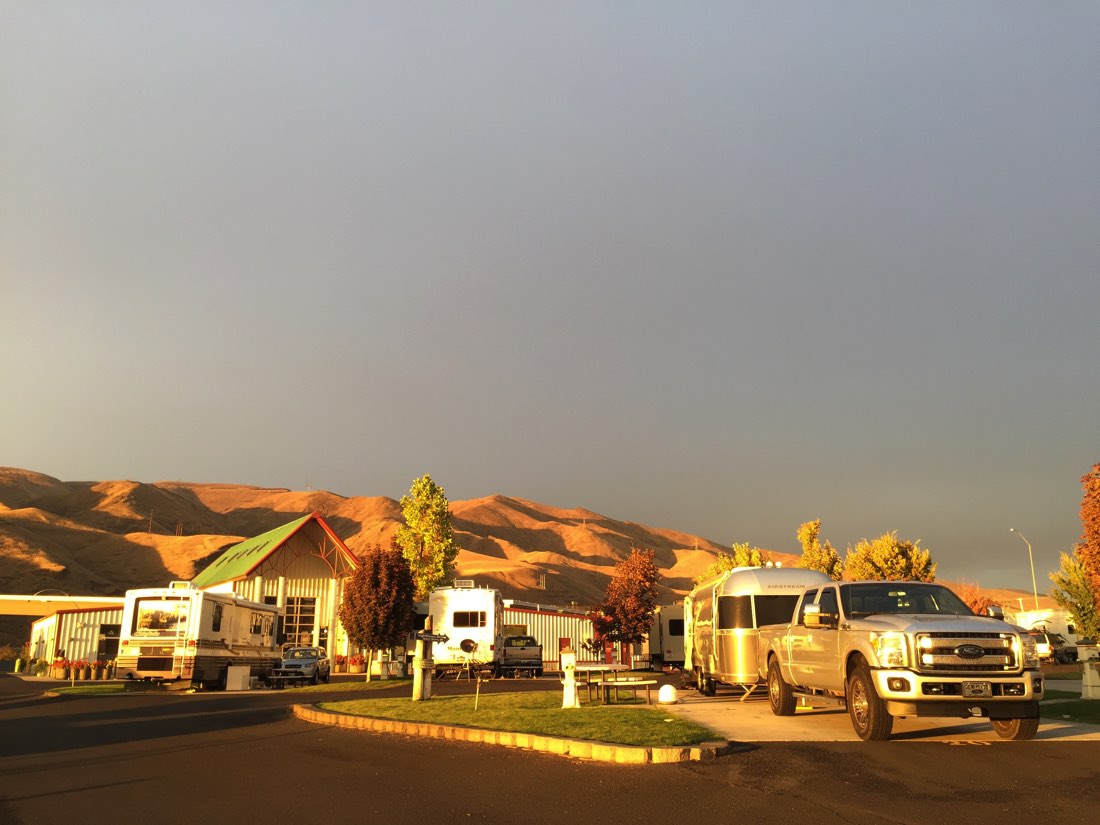 Our journey continued along the Lewis & Clark Trail, dipping in and out of Washington and Oregon.
Dayton, Washington is a quaint little town with a couple of photo spots we couldn't resist.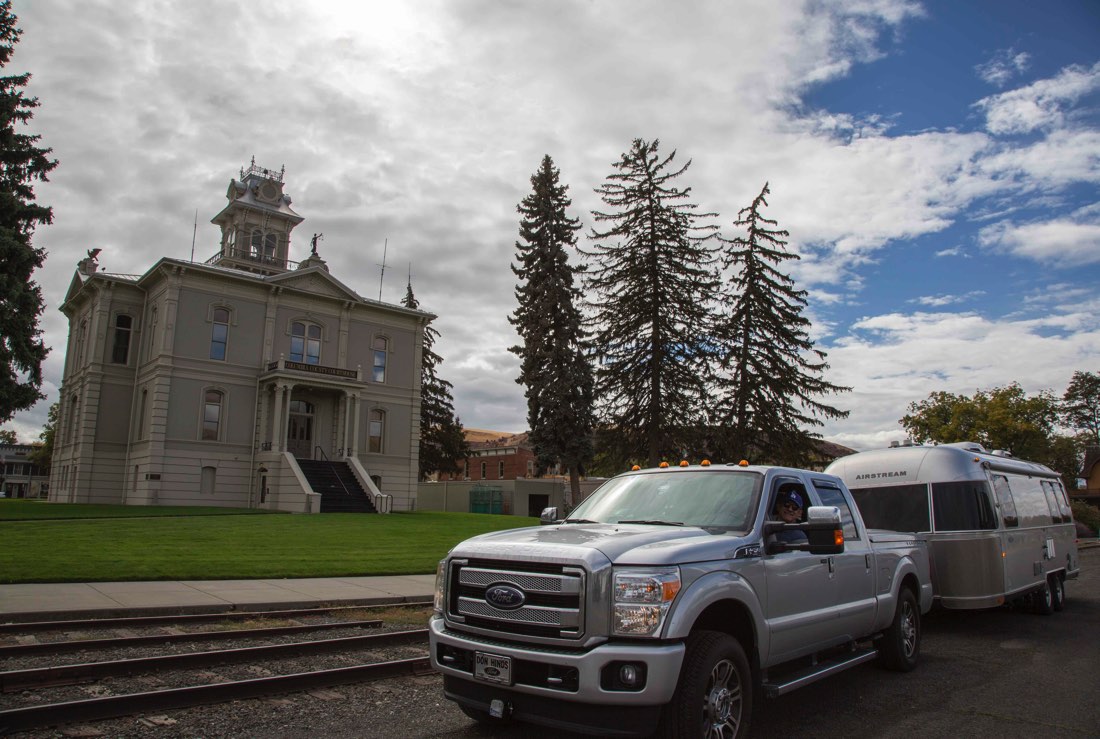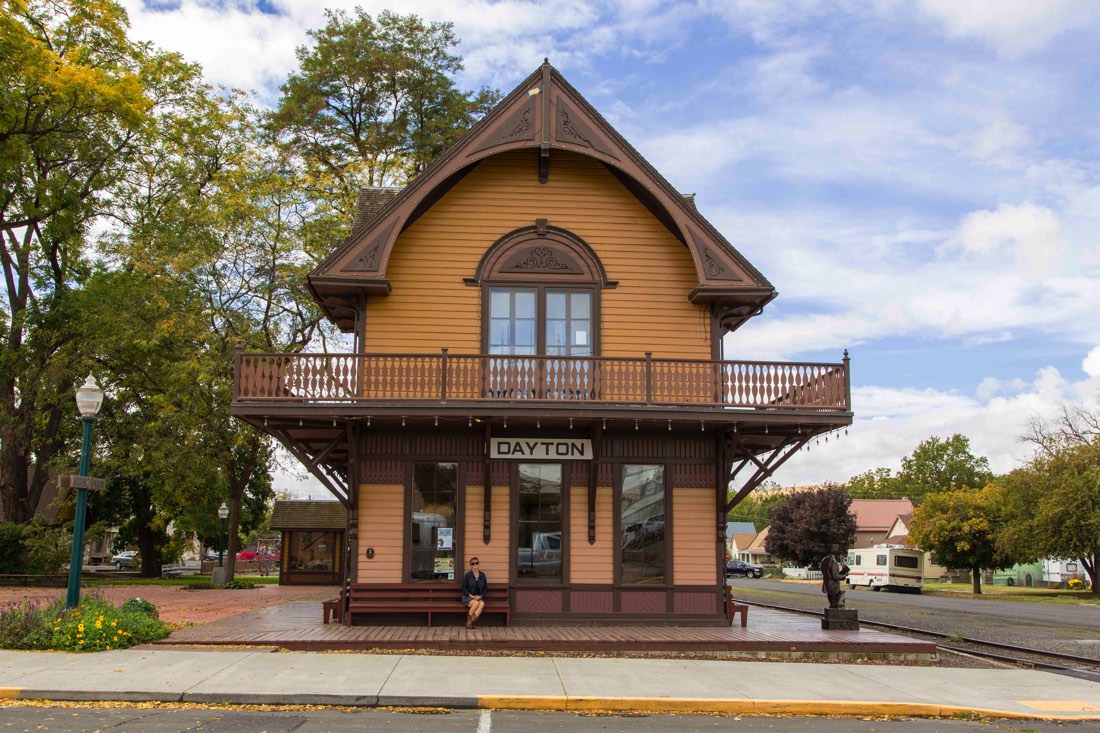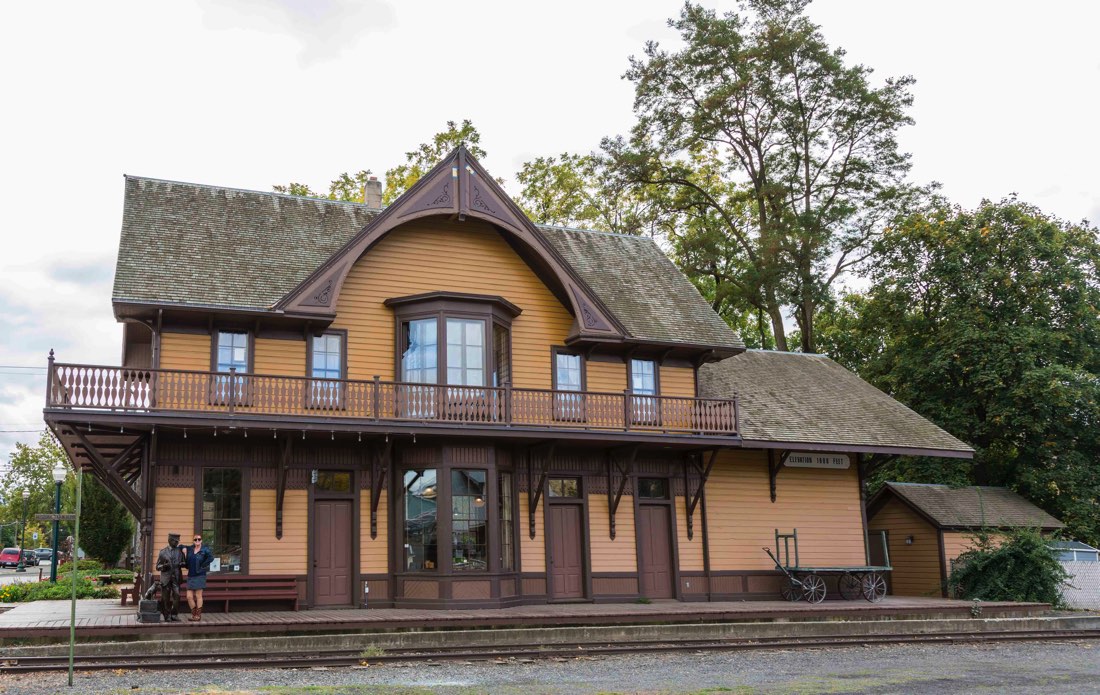 We set Oregon as a goal from the beginning of our planning, and after a couple thousand miles we saw that beautiful Columbia River and knew we were where we wanted to be. As usual, I wasn't prepared for how gorgeous it would be. So we spent some time gasping and snapping pictures as we rolled down the highway.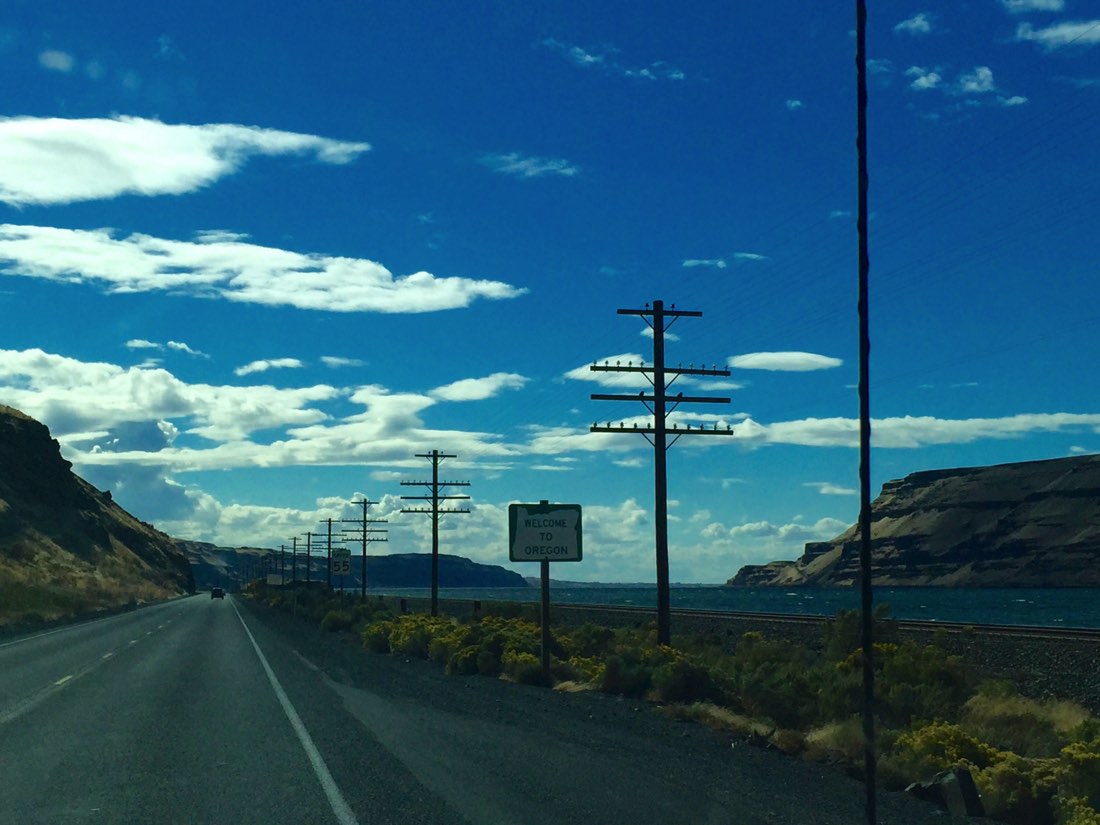 It's always so exciting to see a new state sign! I wonder if other travelers feel that way…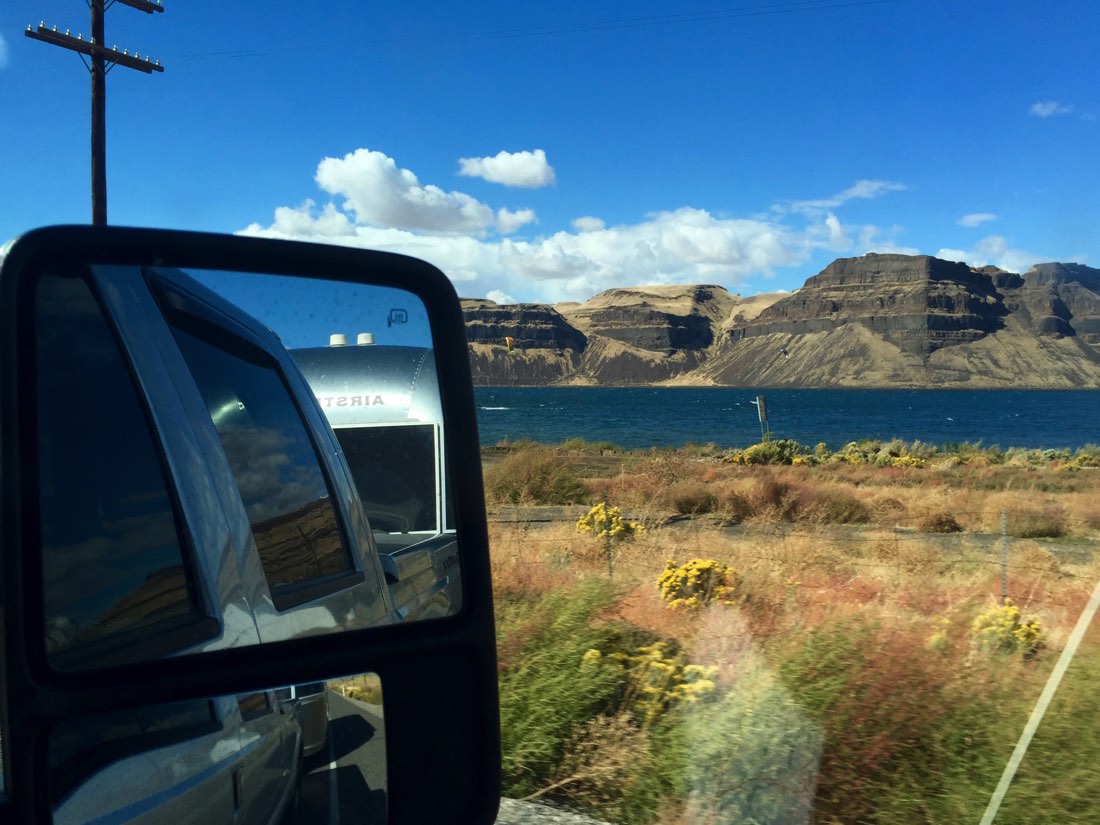 Our first sight of the gorgeous Columbia River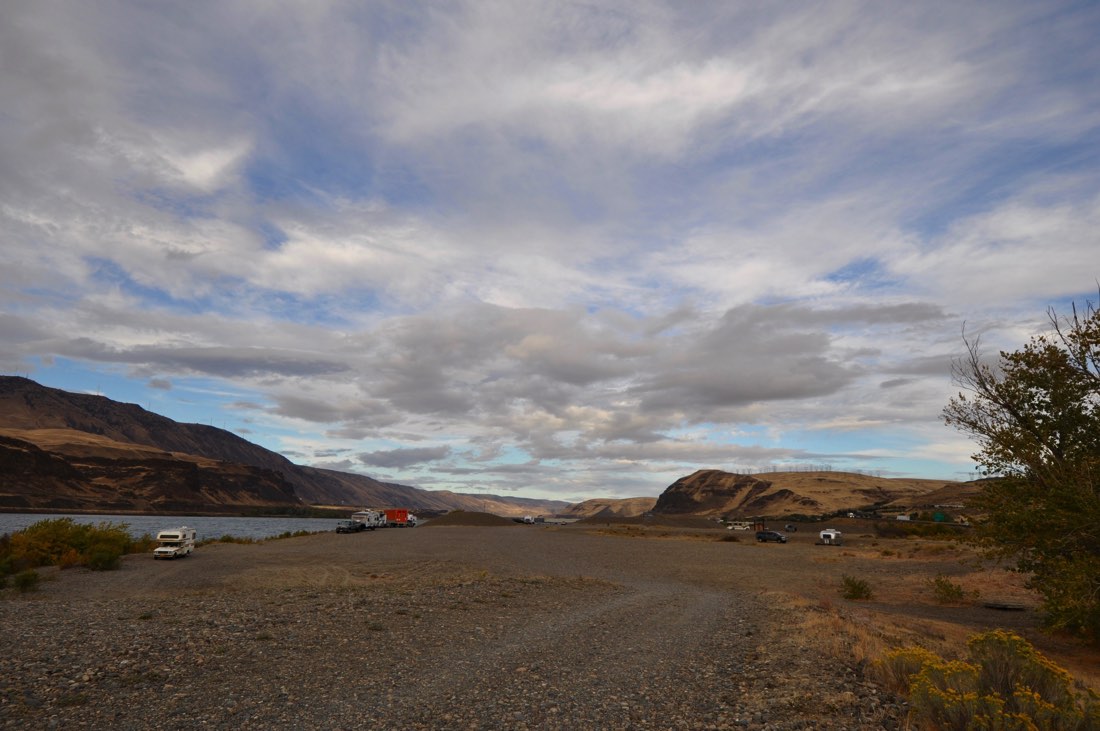 When we first pulled the rig off the highway, I was a little disappointed to see several campers who had the same idea!
Bob suggested we just keep driving through the gravel until we found a more remote spot, and WOW did he find the best one! Look how far we were from all the other people…just the way we like it.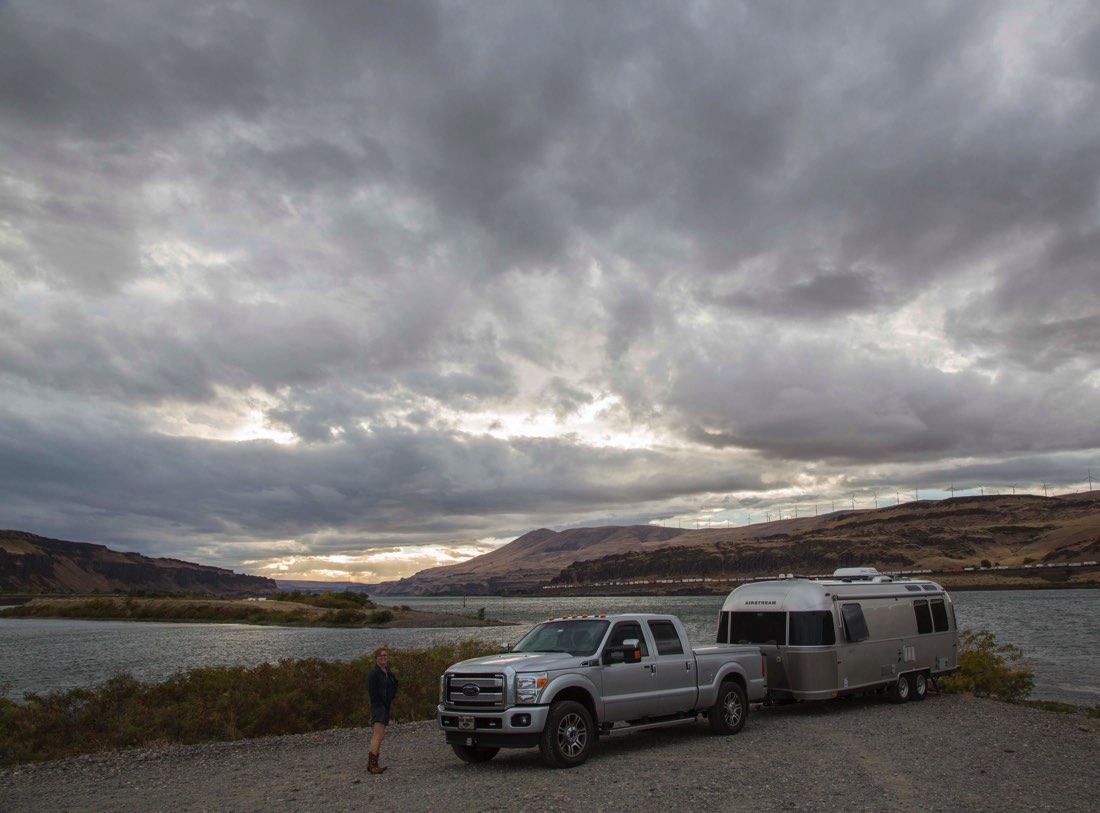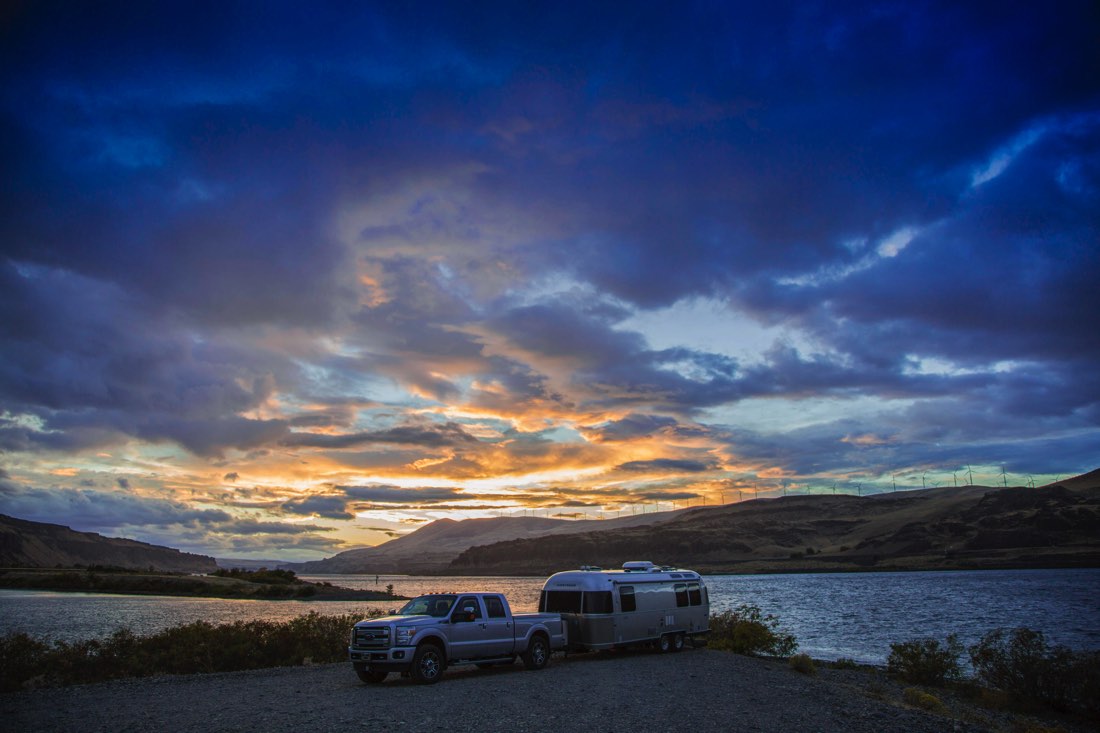 We heard trains on both sides of the river, which didn't bother us a bit, and we enjoyed watching large boats navigate past us. It is REALLY windy at this camping area, so be prepared if you choose to experience this style of camping. There is nothing to shelter you from the high winds, but I thought that added to the charm of this beautiful spot.
Rufus Landing offers 180 degree views of the Columbia River