Step in and take a look around!
It didn't take long for us to feel like we outgrew our 16' Bambi Sport. And after researching all the different options, we settled on the Sterling interior of the International. But neither of us liked the bright floor. Lucky for us, Colonial Airstream had ordered a couple of special editions with "normal" flooring, so we made arrangements to pick one up in New Jersey…a 2014 25FB International Sterling.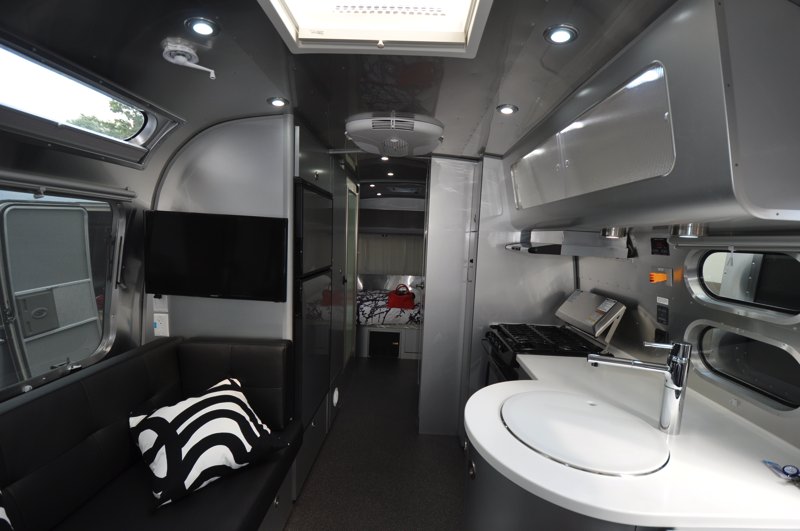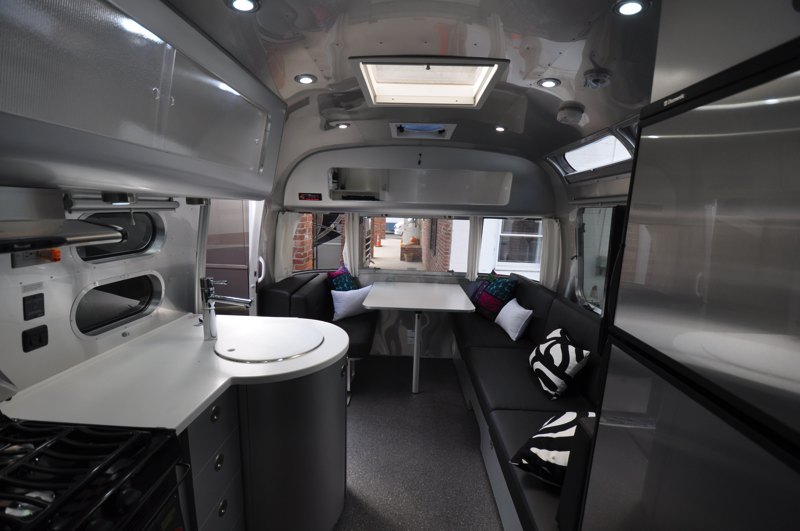 There was one major compromise we made by choosing the 2014 model over a 2015. The ducted air conditioning in the 2015s sounded like a wonderful upgrade, but the Sterling interior was no longer available in 2015. We both agreed that the interior was more important than the air conditioning upgrade. So we chose a brand new 2014 and have no regrets.
The cabinetry is spectacular, and we prefer the clean look of the cabinet hardware and fully aluminum interior. I especially like the reeded cabinet fronts and shower door. The only decisions we had to make were about decorating. It's still darling and fun, but just a little less down-home than the old June Bug. And we have SO much more storage and space to move around. Bob is thrilled with the separate shower and walk-around bed.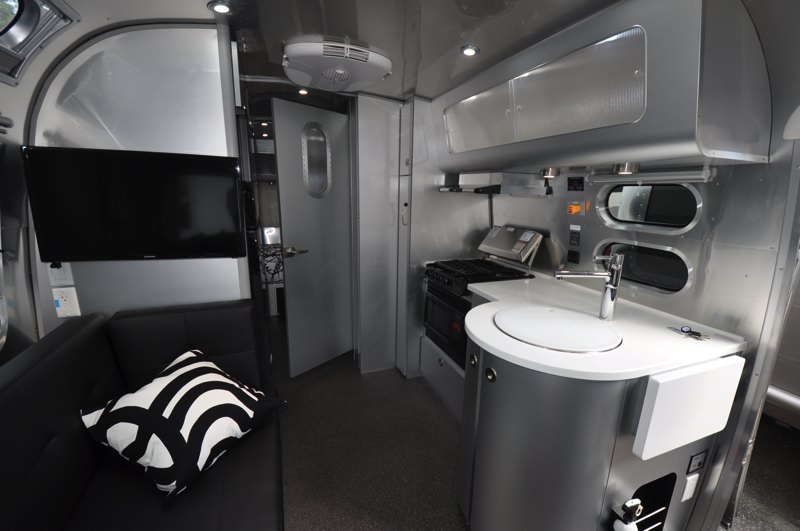 We can't wait to take this new June Bug on the road again. Next stop…Jeep Jamboree in French Lick, Indiana. Giddy Up!