We're bringing June Bug to the Mothership to have a little work done. The only thing missing from this Airstream when we bought it was the awning package, so that will be installed at the factory. And a few things that are covered under warranty need to be addressed, including a few "loose screws" and the strip of acrylic on the bottom of the shower door. Nothing major, thank goodness.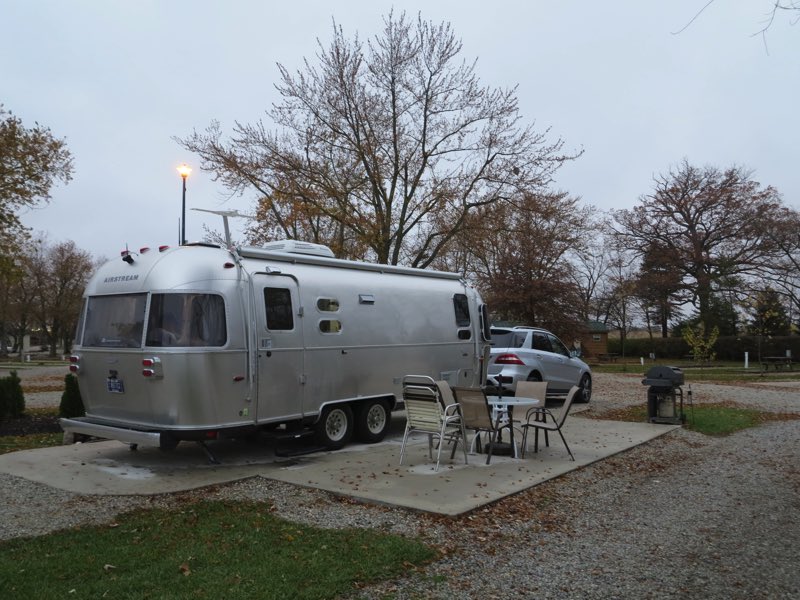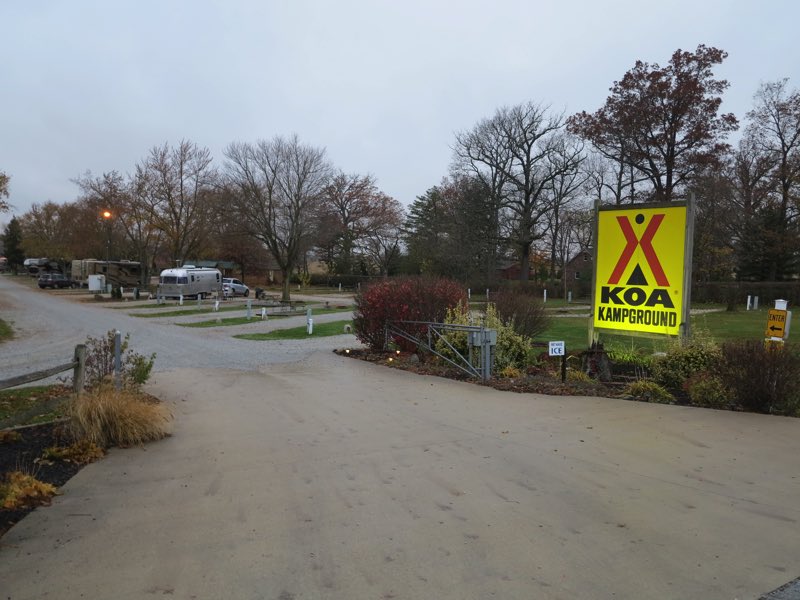 We drove over and pulled into the KOA at Wapakoneta, Ohio, just off I-75 a few miles away from Jackson Center. It's a nice little campground in the middle of farmland. The owners are really nice and check-in was easy-peasy. They led us to our site (Number 30), a pull-through with a nice concrete pad. There is a set of patio furniture (tired looking), a gas grill, and a fire ring, but we're not interested in using any of it due to the cold drizzly weather. So we're staying indoors and we'll likely have a Thursday night football fest!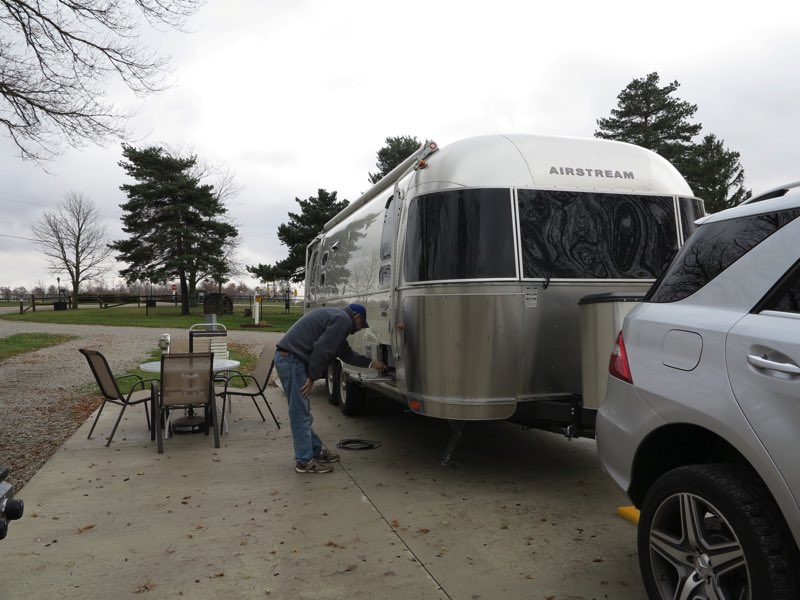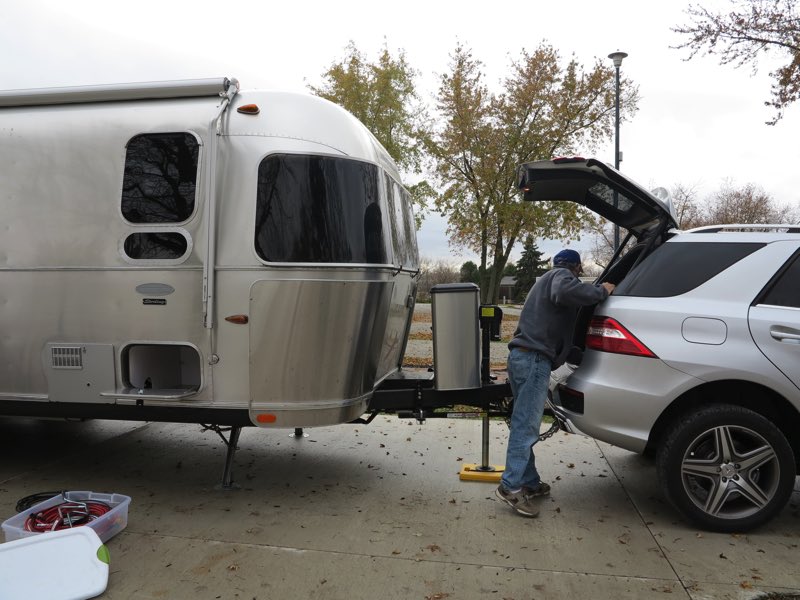 We did not un-hitch the Airstream because we're pulling out of here bright and early in the morning in order to get to the factory by 7:00am. The concrete campsite is fairly level and Bob was able to raise the front of the trailer enough to make everything perfect inside.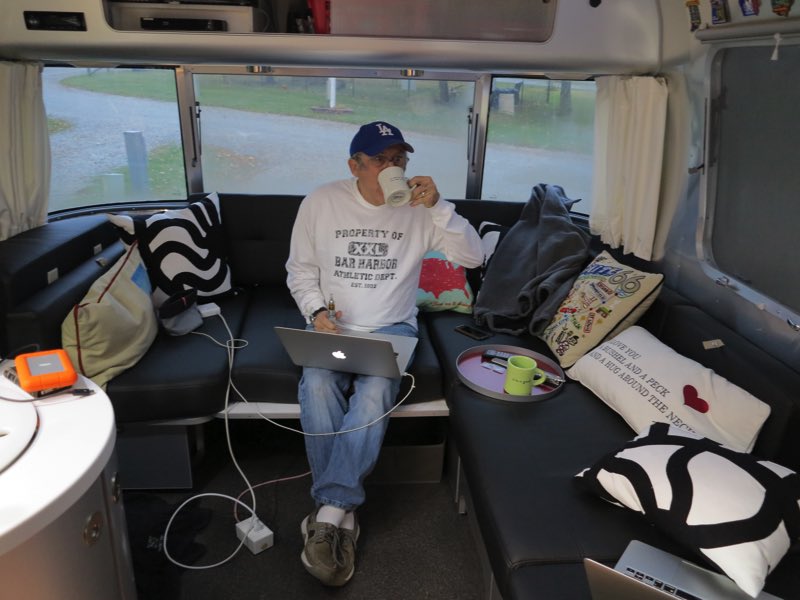 UPDATE: The campground offers cable, but there is no NFL network and Bob is bummed out. Lucky for us it's only Cincinnati vs. Cleveland so we're not exactly crying about it.