Big day at EPCOT. We walked through the park for Drink Around The World (DATW) with Susan and Frank. Because they had never been to EPCOT, we enjoyed seeing the place through their eyes. Everything was beautiful, with flowers blooming and sunny skies! Lucky us.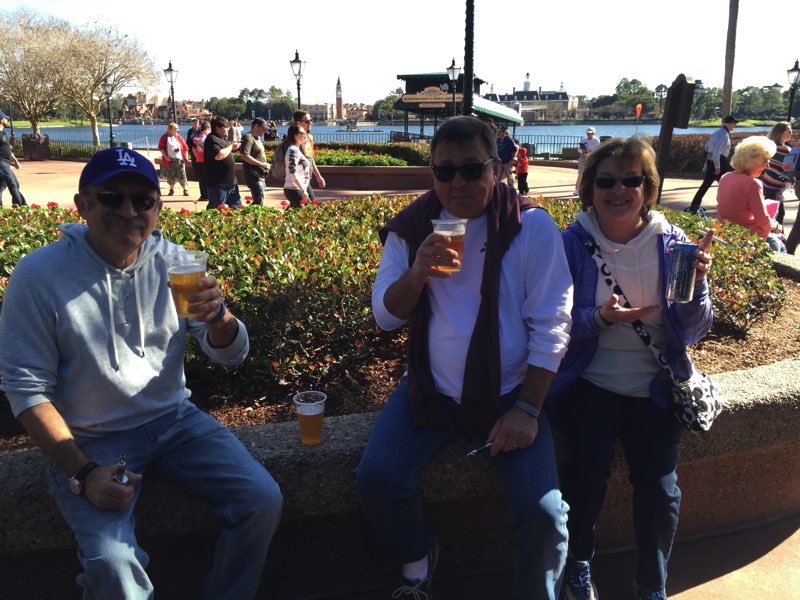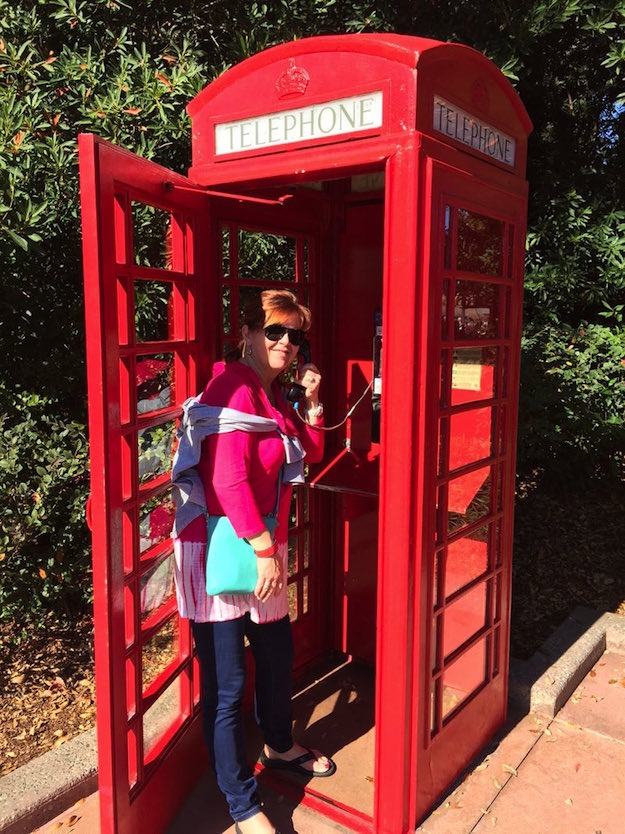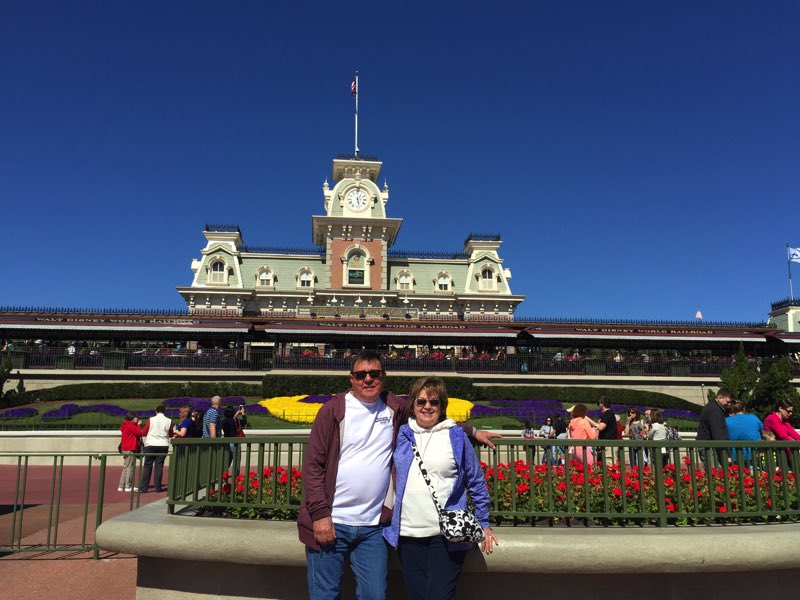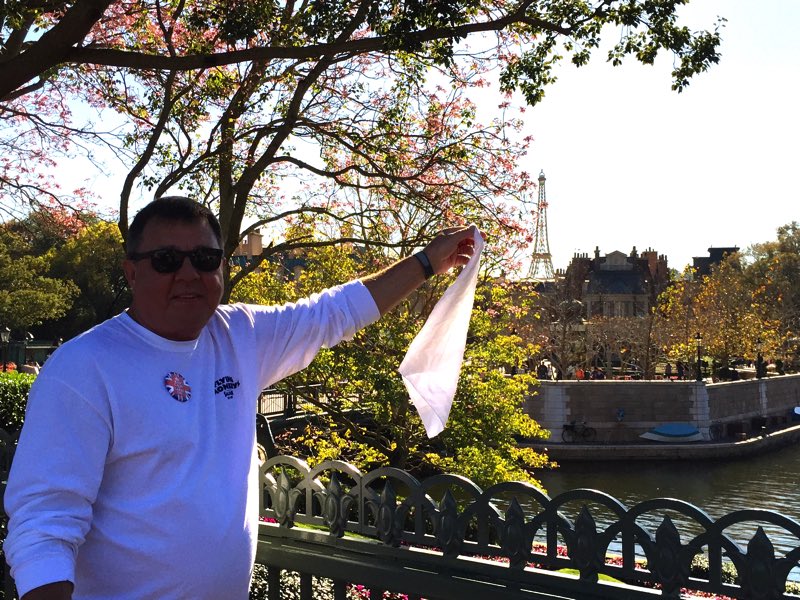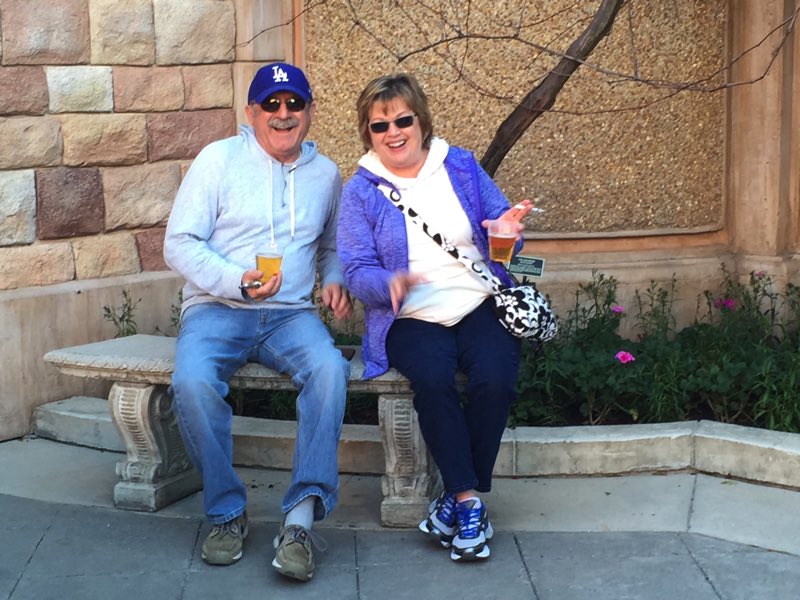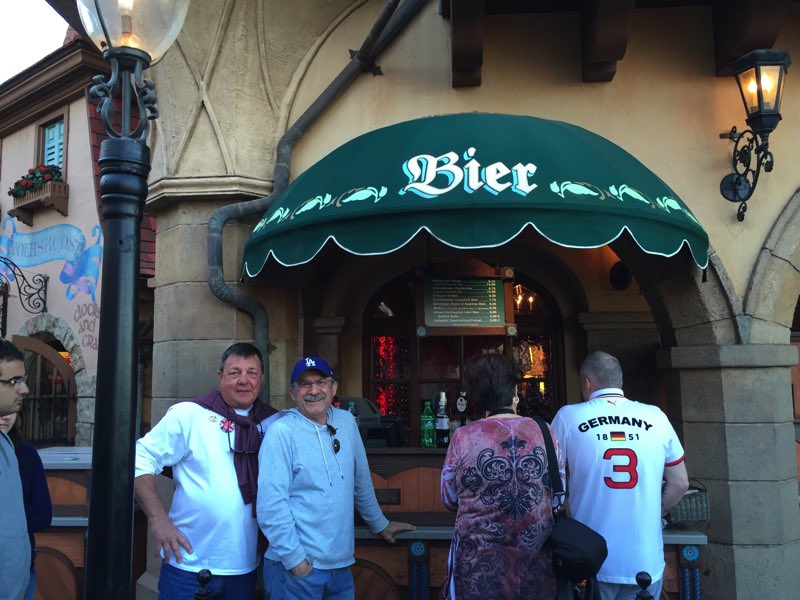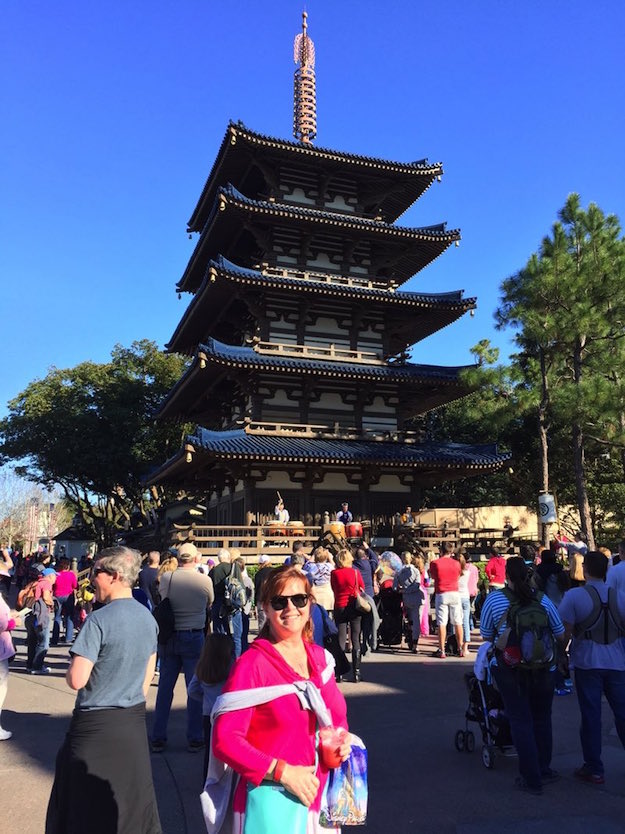 In the United States pavilion, the Voices of Liberty sang a 15 minute set directly under the rotunda. Singing and leading the a cappella group is my friend Bryan Harden. We used to sing in the studio together and I was so pleased to see him again. They sang Back Home Again in Indiana just for us! (That's me sitting on the floor in the lower right corner of the photo, grinning up a storm).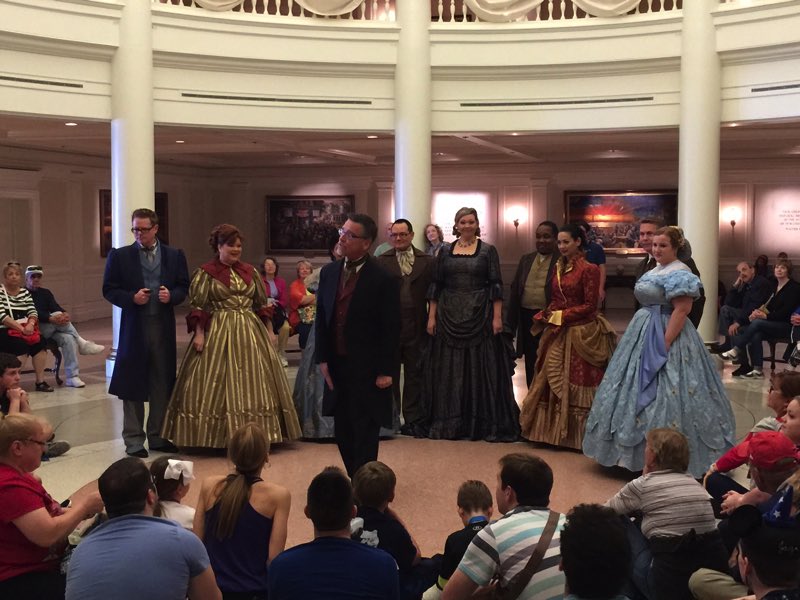 We were pleasantly surprised to see a rocket launch right above us. I had checked my Twitter feed just minutes before and was alerted to the launch. Perfect timing for us to grab a beverage and look to the eastern sky.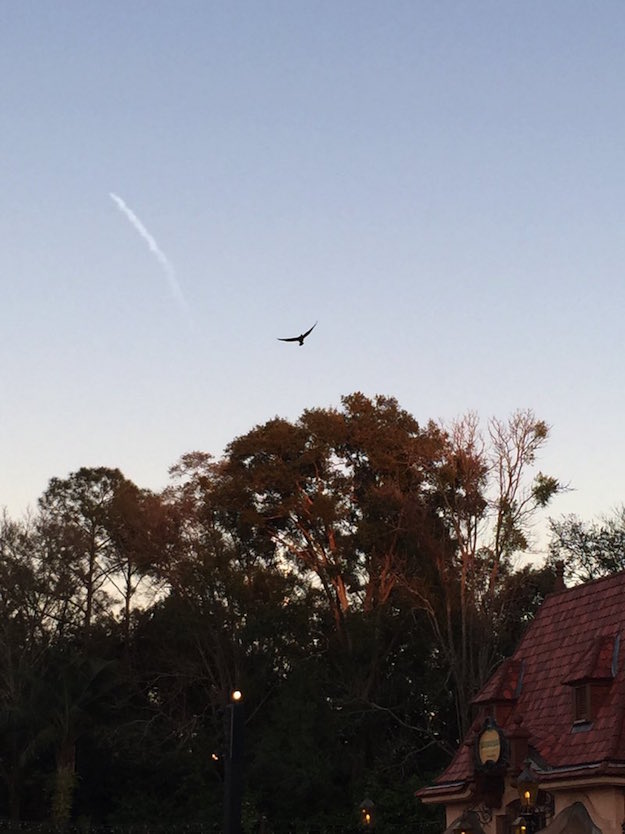 http://www.bbc.com/news/science-environment-31173411?ns_mchannel=social&ns_campaign=bbc_weather&ns_source=twitter&ns_linkname=news_central
For our journey back to Ft. Wilderness we took the Monorail and a boat across the lake. Bob left our little shopping bag full of souvenirs on the boat, so we had to wait shivering at the dock for them to finally return! Lesson learned.