After a diligent search for a way home through the ice and snow, Bob figured out a route that could get us back to Indiana safely. Unfortunately, this required driving through Atlanta on a Friday afternoon during rush hour. By our estimation, it added an hour and a half to the trip. Bummer.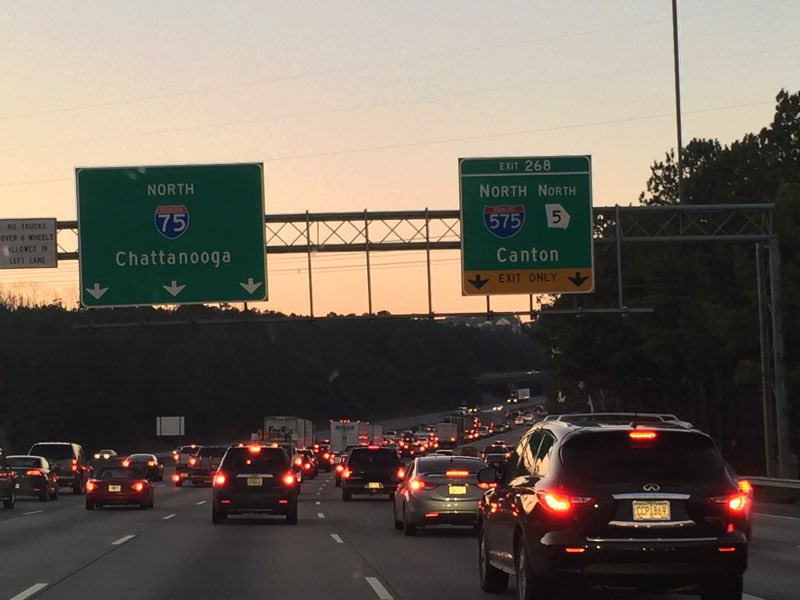 We stopped in Calhoun, GA and stayed at a KOA near Interstate 75.
The staff was really friendly and they had a guy drive us to our pull-through site. It was dark by the time we checked in so we just walked Vera on the snow covered grounds and settled in for the night. The temperatures were below freezing overnight so we unhooked the water to prevent any damage. Our propane tanks were full and we were cozy and warm.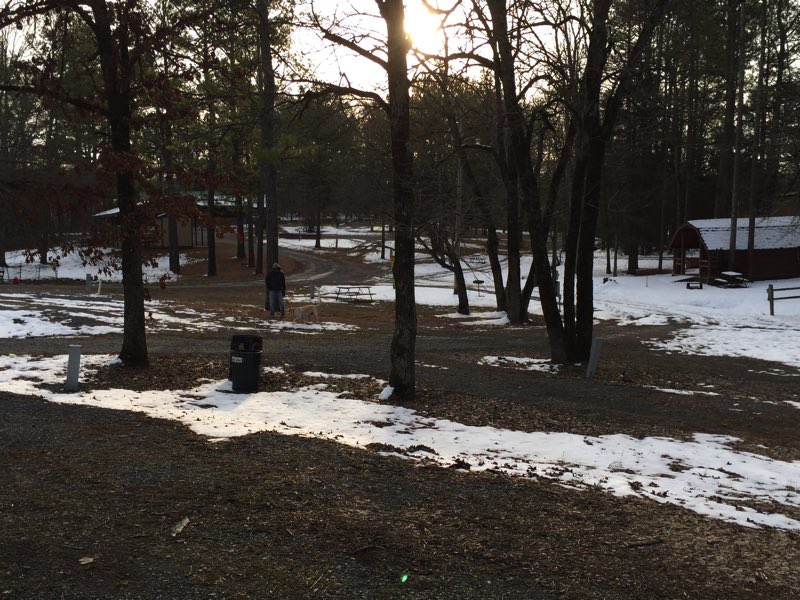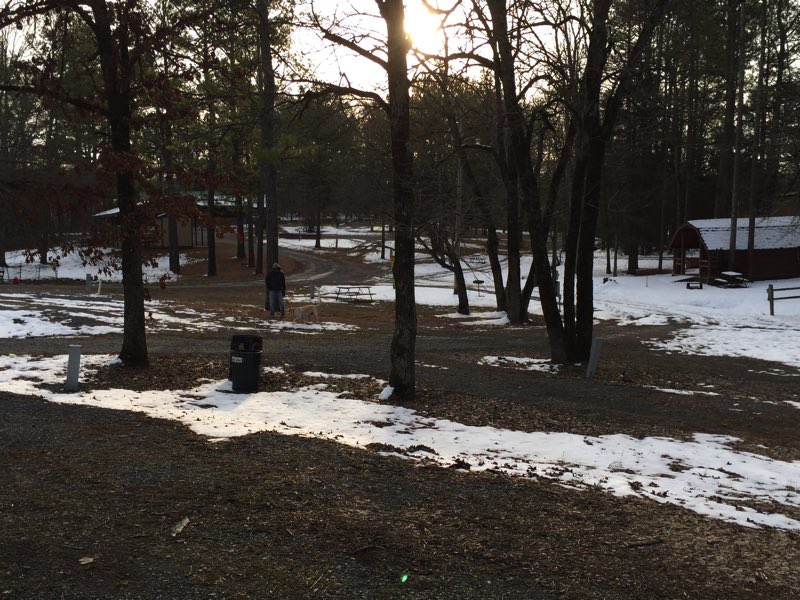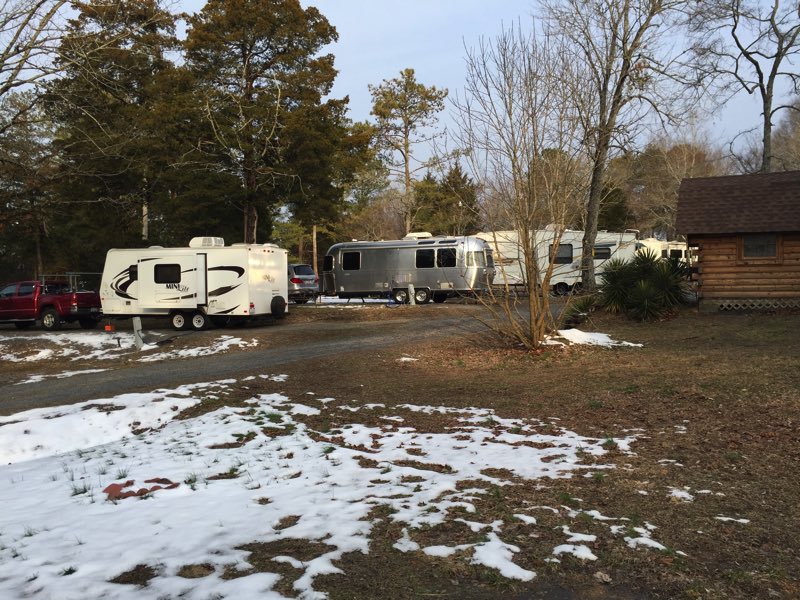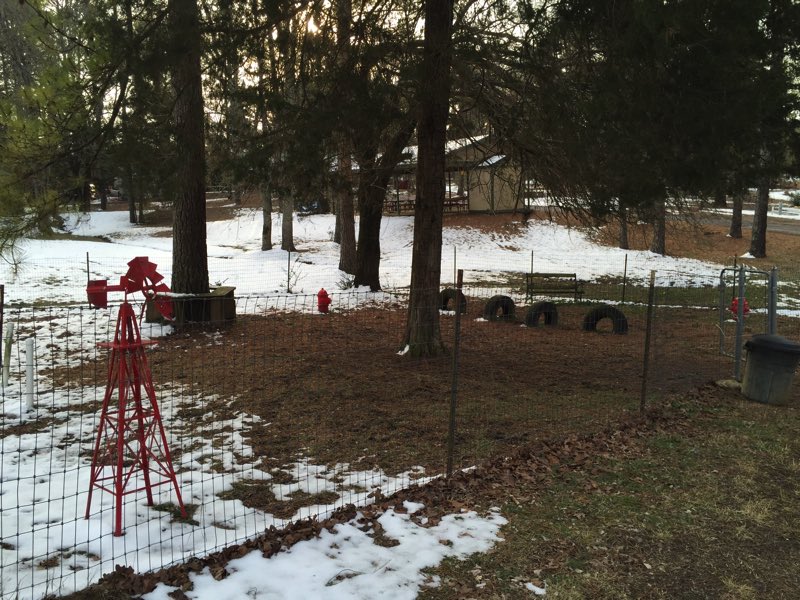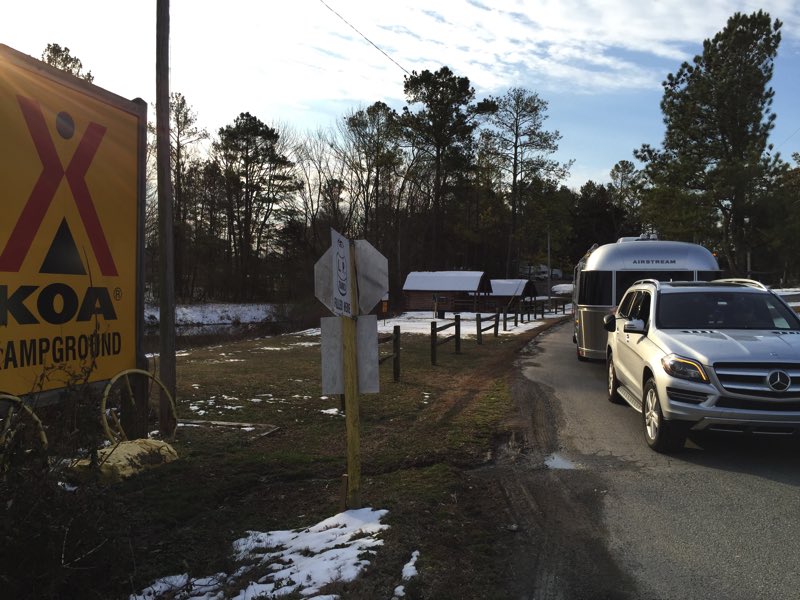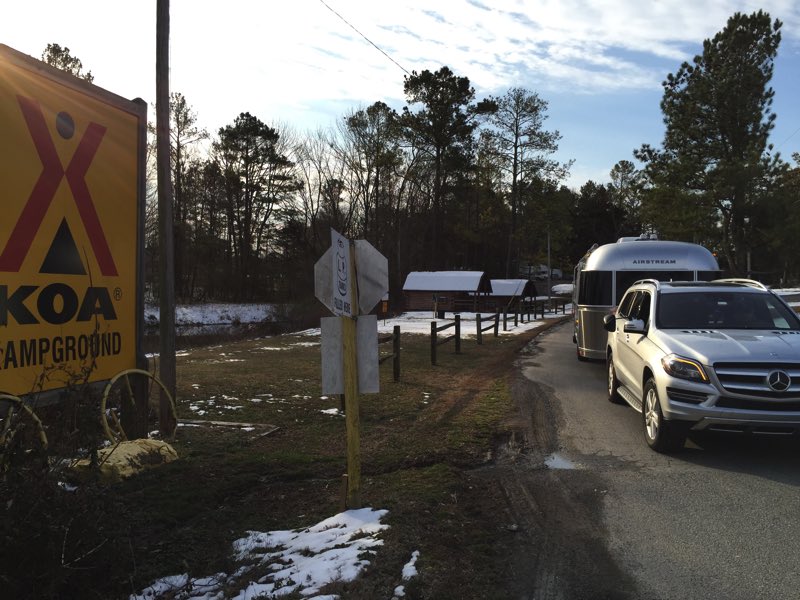 The park is fine for an overnight, but it's a little run-down and sad looking.