Nothing prepared me for the beauty of the Adirondack Mountains. I can't really say what I expected, but the views as we drove along just kept getting more and more spectacular. I'm sure Bob was getting tired of hearing me gasp and say, "Oh! It's beautiful." as we came around every turn.
One thing that surprised me was the lack of "Scenic Overlook" opportunities. In fact, we only found ONE.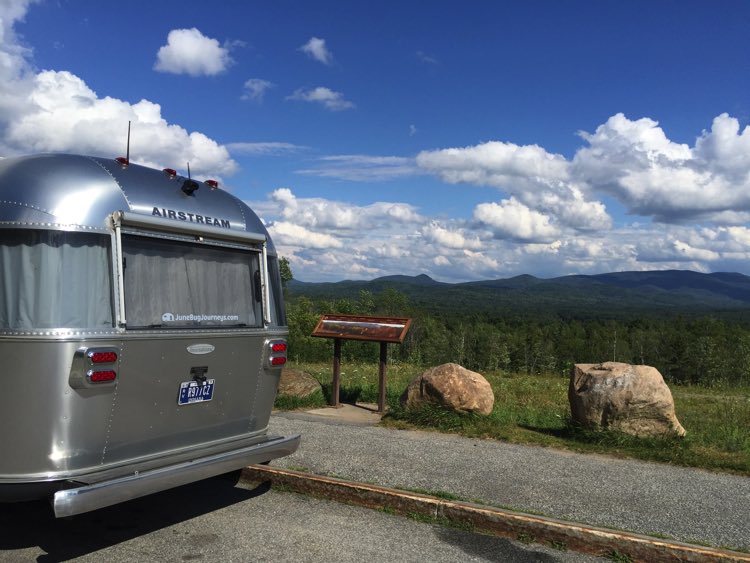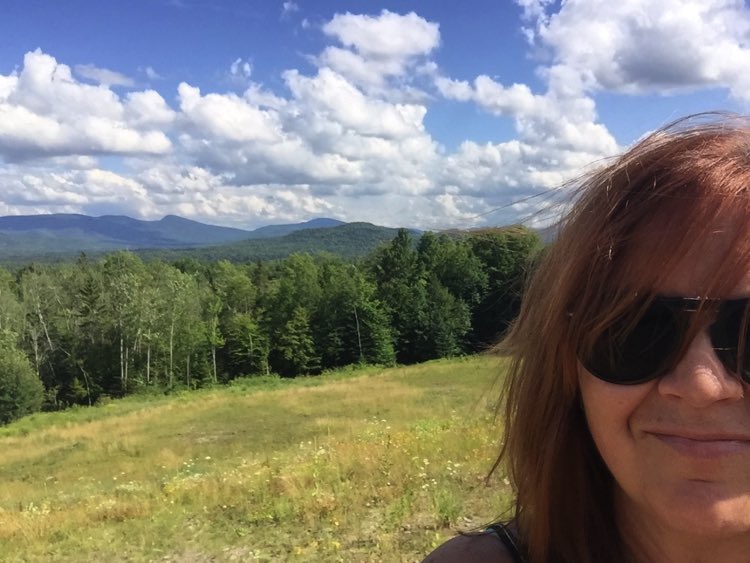 Our campground for two nights: Lake Durant
My review? AWESOME. SPECTACULAR. PERFECT.
There is a sign at the park entrance alerting travelers to the evil Emerald Ash Borer. It saddens me to know that critter is making its way into the Adirondacks. We have seen first hand the devastation they bring to the beautiful ash trees, as we have lost dozens and dozens of those trees ourselves.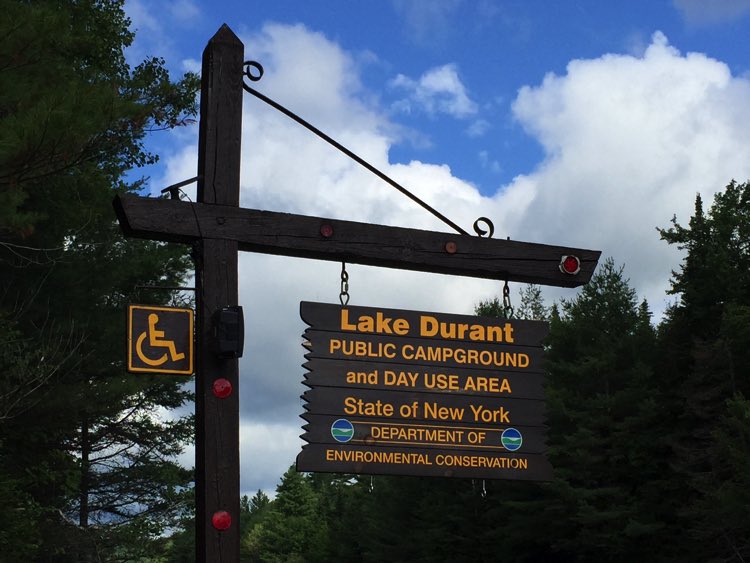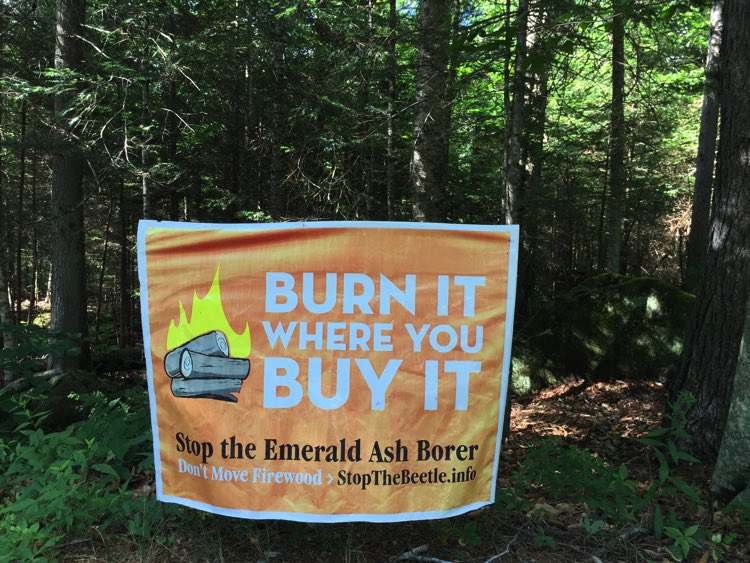 Upon check-in we received a little sermonette about recycling and it was "suggested" we separate all our garbage into 5 categories. Ha! Him don't know me very well, do he? They don't allow black garbage bags. "Why?", I asked. "I have no idea," he said. There is not much I dislike more than blind compliance when a person has no idea what they are asking for.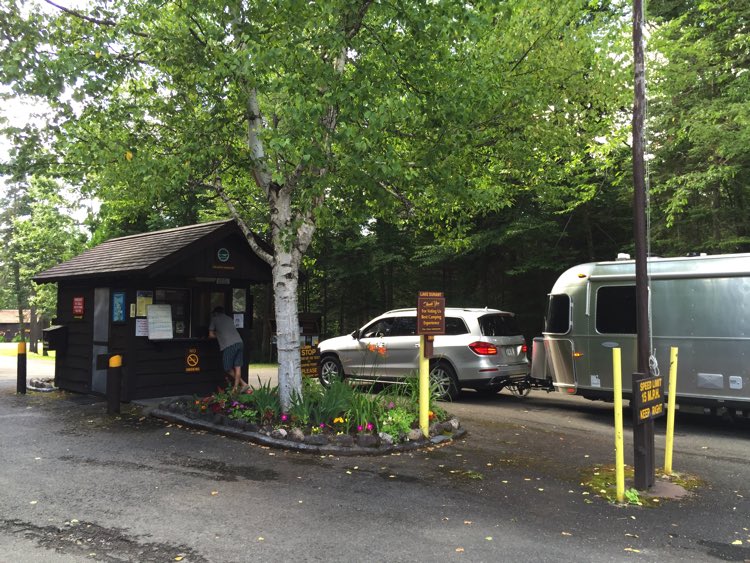 Our reservation was booked long ago, for site number 49, almost the best site in the park. If we ever return we will try to book site number 50. Both are waterfront, wooded, and huge. There are fireplaces rather than fire rings or pits, and no hookups.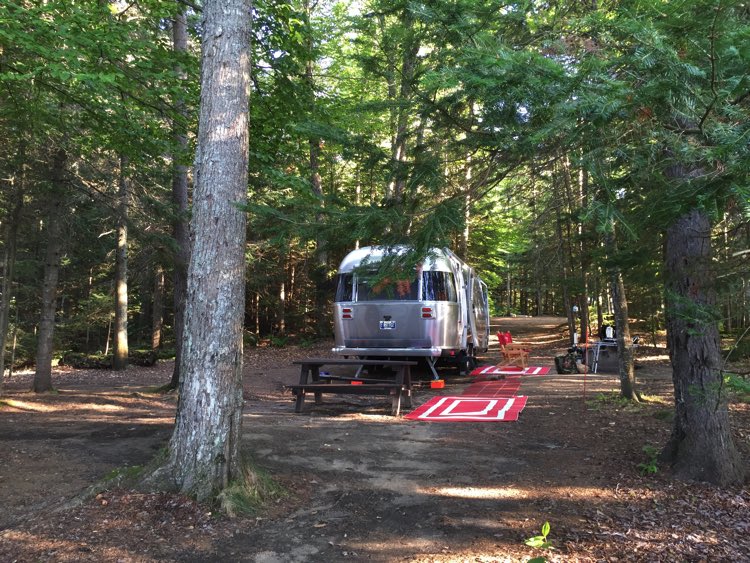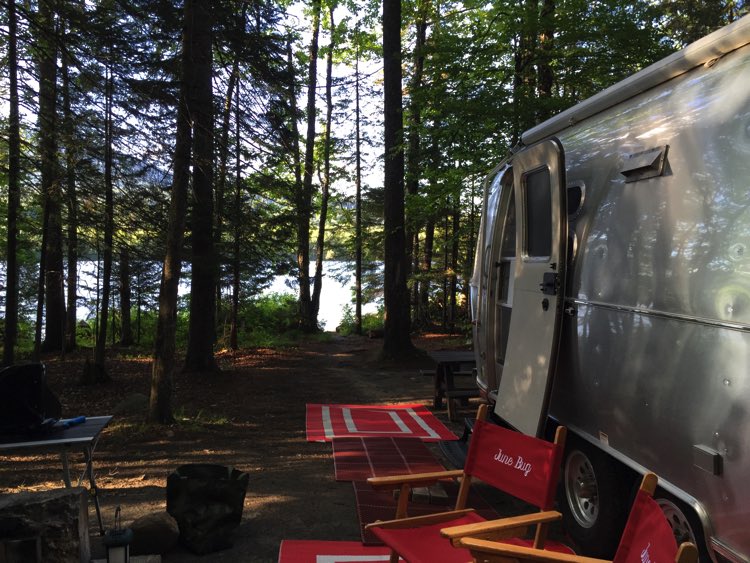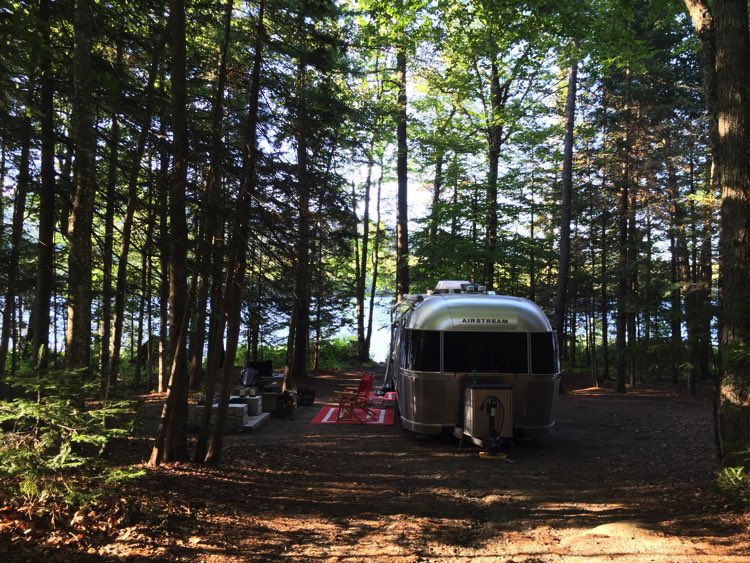 Bob really showed what a capable driver he is when we got to site number 49. The driveway into the campsite was narrow and steep, with trees just waiting to take a bite out of our rig. But he brought that beauty right in. We found it necessary to load up some blocks under the back supports, and we ended up level.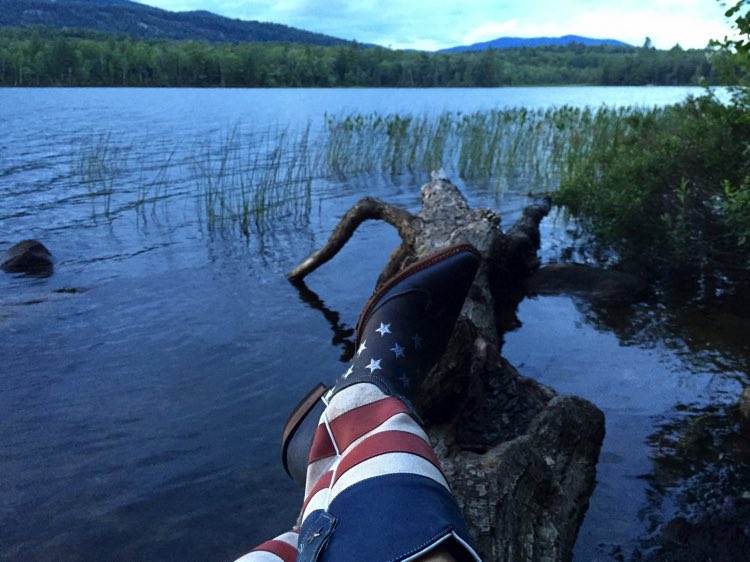 We got up early both mornings hoping to hear a loon (we did!) and watch the sun rise and set each day from the peace of our own campsite. Bob bought a New York fishing license online before we left home, and was able to throw a line in from time to time. No luck catching any fish, but it was delightful anyhow.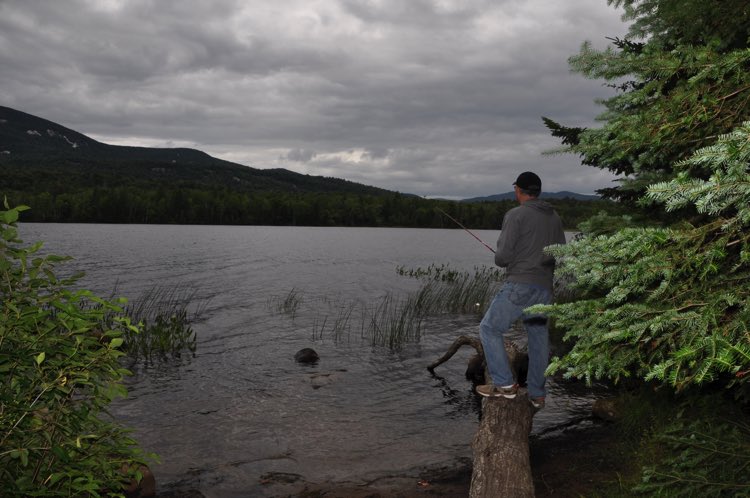 As I nearly always do when we're camping, I made two separate pots of coffee. Bob loves his Folgers (the best part of waking up?) and I love a nice dark roast. So his goes in the percolator and mine is poured over a cone filter into a thermos. That way we're both happy!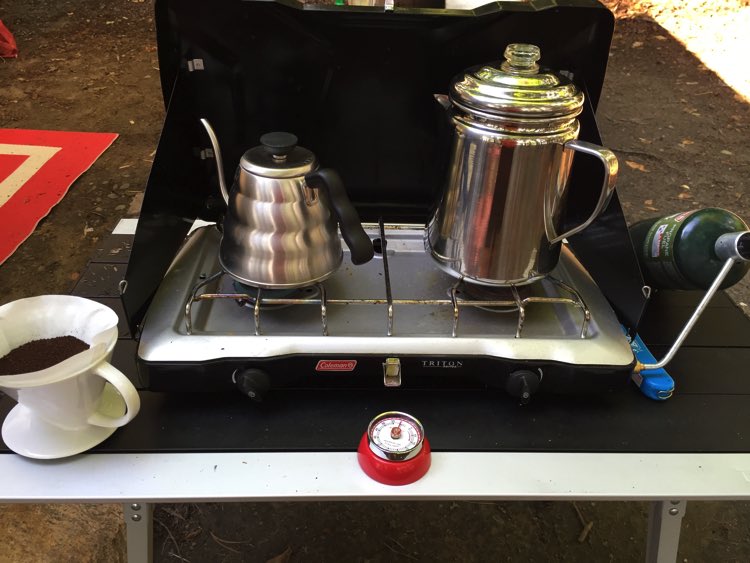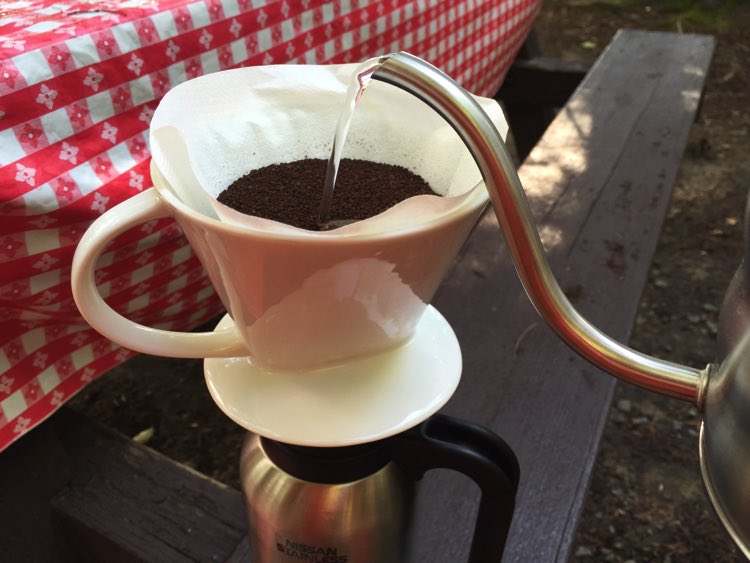 We spent three days with no cell phone signal, no wifi, and no electric or water hookup. So I felt like we had a true wilderness experience, if you don't count the Airstream amenities!! haha. We did learn that if we are careful to conserve our battery use and fresh water, we can boondock for several days. That's good to know, because the best campsites are far from the beaten path. Lucky us!
There were so many opportunities to take beautiful photos from our campsite, and we both found it difficult to choose between all the great shots. I hope you'll take a minute to scroll through them: