Our visit to Niagara Falls
The last portion of our trip took us north toward Lake Ontario. We chose Four Mile Creek State Park, which offers sites right on the water, with a beautiful view of Toronto in the distance. I was unable to reserve a waterfront spot, but put myself on the http://reserveamerica.com wait list and kept my fingers crossed.
We checked in at their gate house, which was chaotic and not terribly well run. The woman we spoke to at the desk listened (a little!) when I asked about grabbing one of the lakefront spots if one was available. She gave me a strange and really vague answer, so we dropped the subject and headed to our assigned spot, number 227. I noticed right away that NONE of the waterfront sites were occupied, and I felt a little disappointed (okay, a LOT disappointed!) but decided to just drop it and enjoy the park.
By the next morning, we were completely jazzed to get to Niagara Falls, but I did notice: STILL NO OCCUPANTS ACROSS THE STREET! Dang it.
If you have never seen Niagara Falls, I hope you'll make a trip someday! I had been there many years ago but Bob had never visited. Our first order of business was the Maid of the Mist…we walked to the observation deck and took an elevator down to the bottom to catch the boat. WOW! This was one of the most fun things we've ever done. Thank goodness for the bright blue ponchos. As we neared the actual falls, I was surprised to find we could walk all around the boat, on both levels, to catch the views from several angles. The sound and fury of that water was just breathtaking. I was able, for a little while, to get an LTE signal on my phone and made a short Periscope video for our Twitter followers.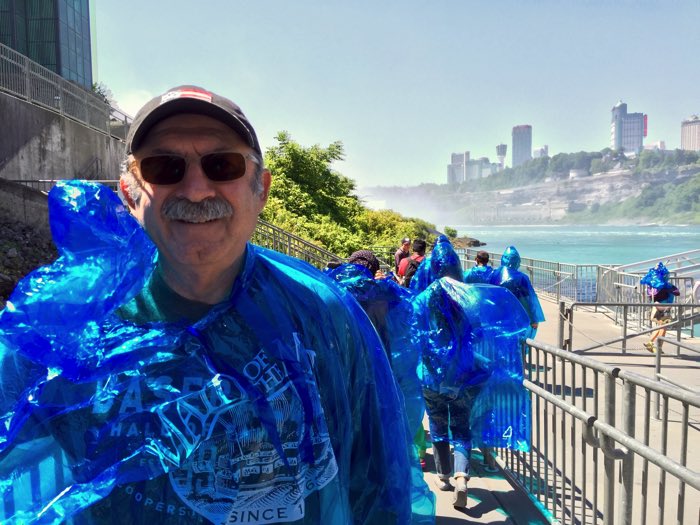 Another great attraction at Niagara Falls is the "Cave of the Mists" walk. Hey…do those walkways look safe to you???? I didn't feel comfortable walking on them, but held on for dear life and enjoyed it immensely. Workmen take them down for the winter, by hand, and replace them in the spring every year! I can't imagine doing that job.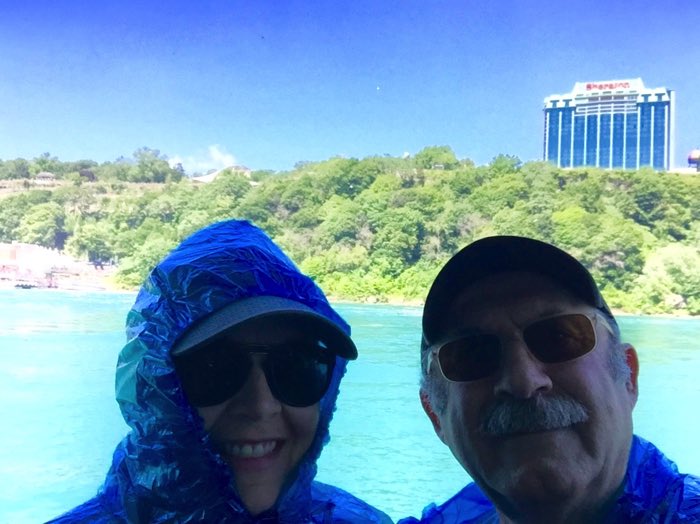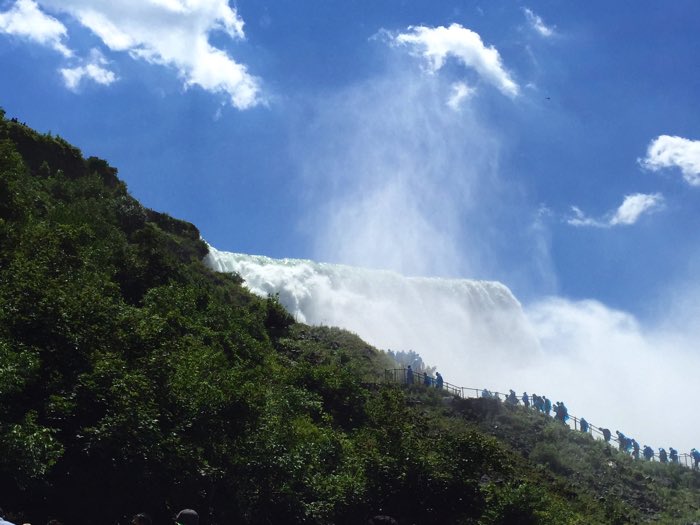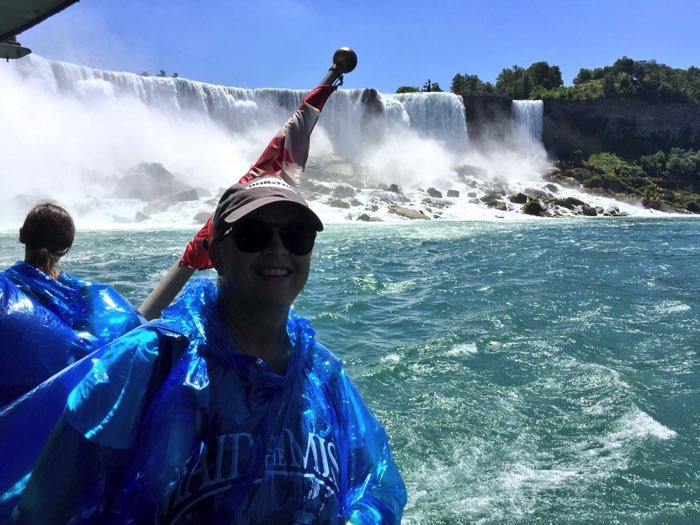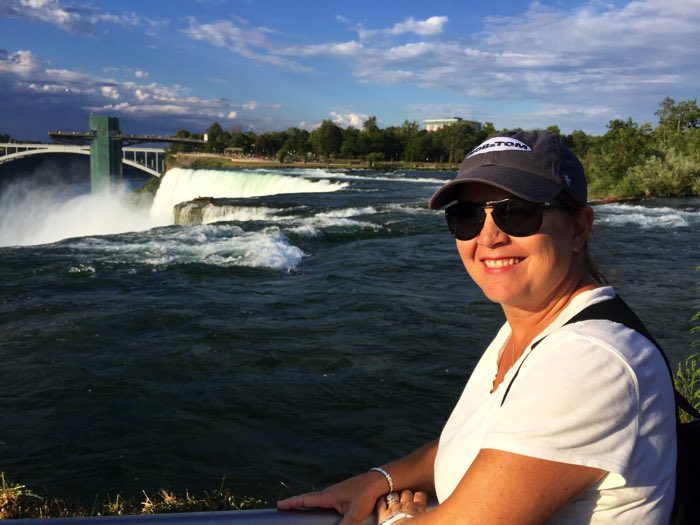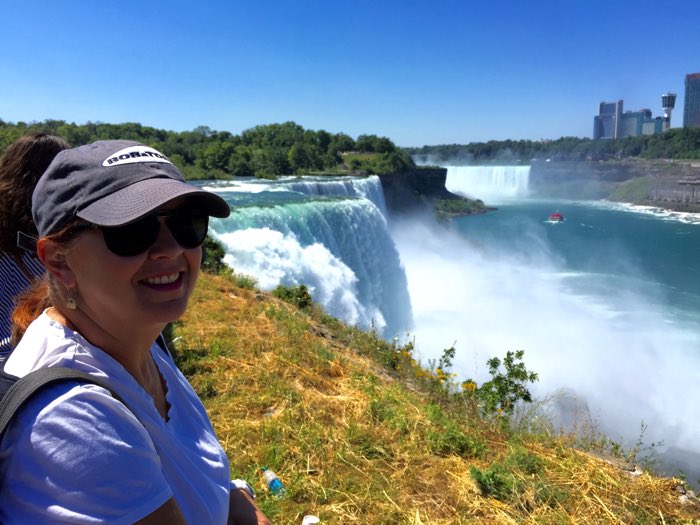 After our glorious day at Niagara Falls, we returned home (late) to our campsite and STILL nobody in the waterfront spaces. Got up the next morning…ditto. I was not pleased when we checked out of Four Mile Creek, but there was nothing to be done about it. I'm still just so dang curious about it.