It was a glorious day of travel. We started our shivering in coats and ended up at the ocean. How's that for a successful drive?
As we drove south through southern Alabama, the terrain went from hilly to flat in a matter of just a few miles. It was clear the ocean couldn't be far away. We took county highways and thoroughly enjoyed the local scenery, including a road-side stand that sells Boiled Peanuts, although not this time of year. I LOVE boiled peanuts!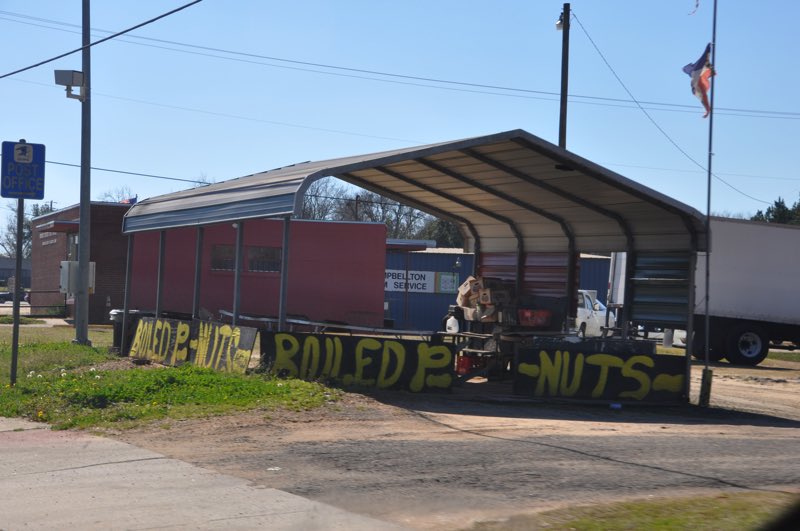 We both gasped as we drove into Port St. Joe and caught our first sight of the Gulf of Mexico. The little town looks lovely, but we paid it no mind, as we were focused on getting out to the peninsula to see our campground.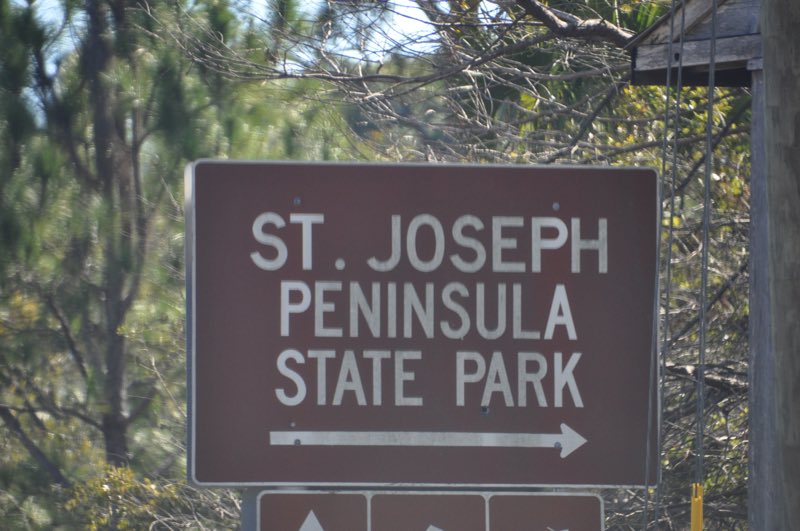 Our check-in at the state park was effortless, and the only disappointment was how strongly they emphasized that DOGS ARE NOT ALLOWED ON THE BEACH in Florida state parks. I was hoping it was more of a guideline than a rule, but I was wrong. Poor Vera. But the ranger told us about other beaches on the peninsula where she can run and play on the beach, so we'll be checking those out.
We found our way to the campsite, Number 038, and Bob successfully used the "swoop" technique we learned from LongLongHoneymoon.com. Easy-peasy and we were parked.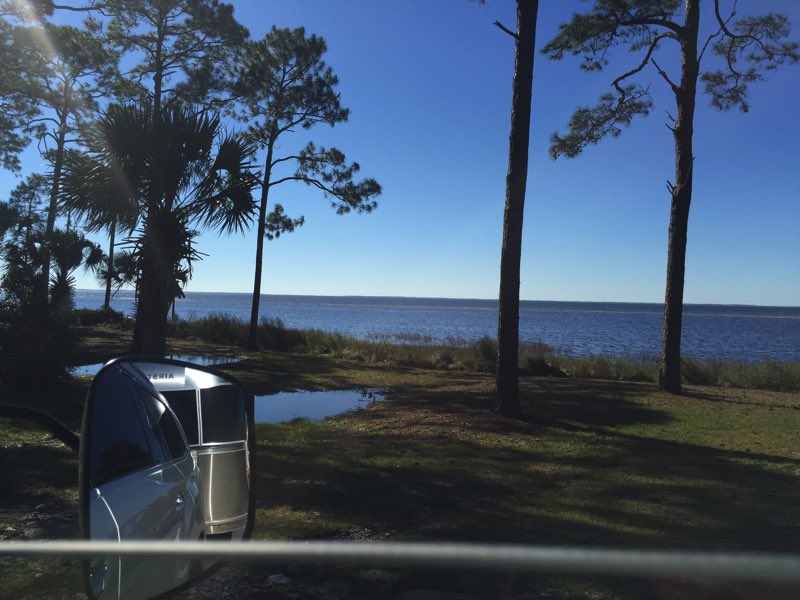 Soon after settling in, a guy came walking up with a cheerful smile and handshake. A fellow Airstreamer! He and his wife had just checked into the other loop of campsites and he did his usual stroll looking for other Airstreams. As we began to chat, it dawned on me that I had just read their little blog for the first time THE NIGHT BEFORE!! ) Pat and Al Meyer from "Two Bikes and an Airstream". I'm still not over the amazing coincidence.
We took a short walk down the boardwalk to see the gulf before supper, and it was torturous for Vera to have to stay on the path. We'll get her on the beach soon!