Two roadside attractions that definitely grabbed Bob's attention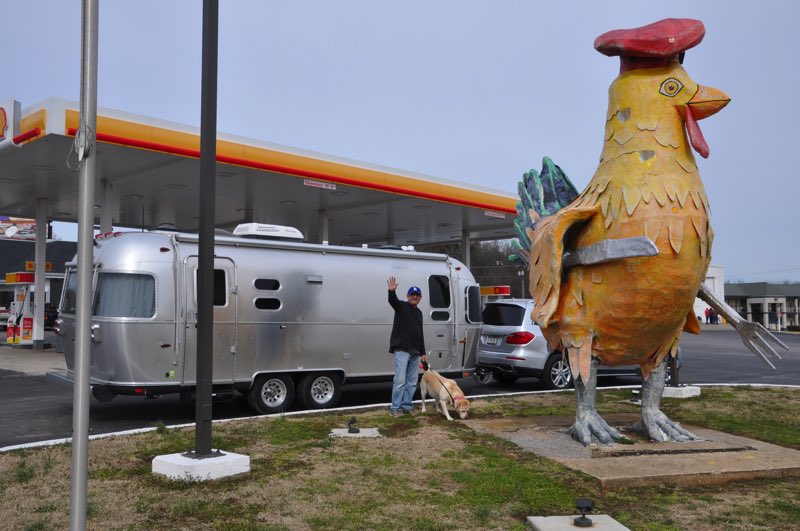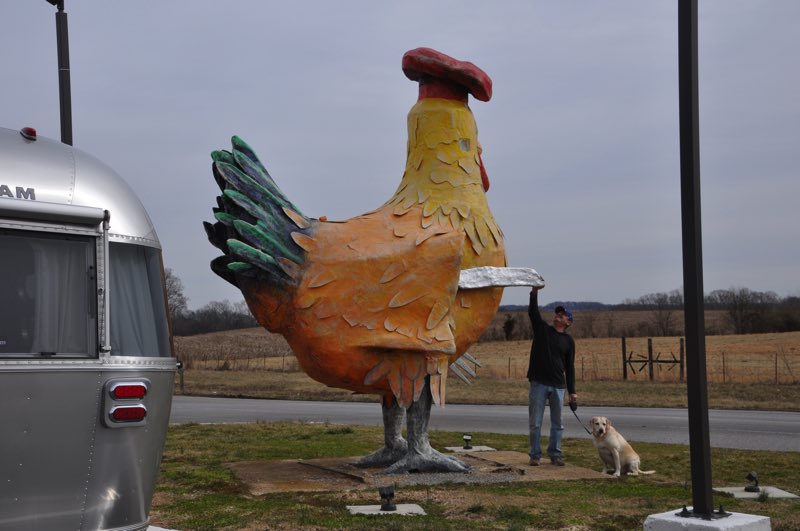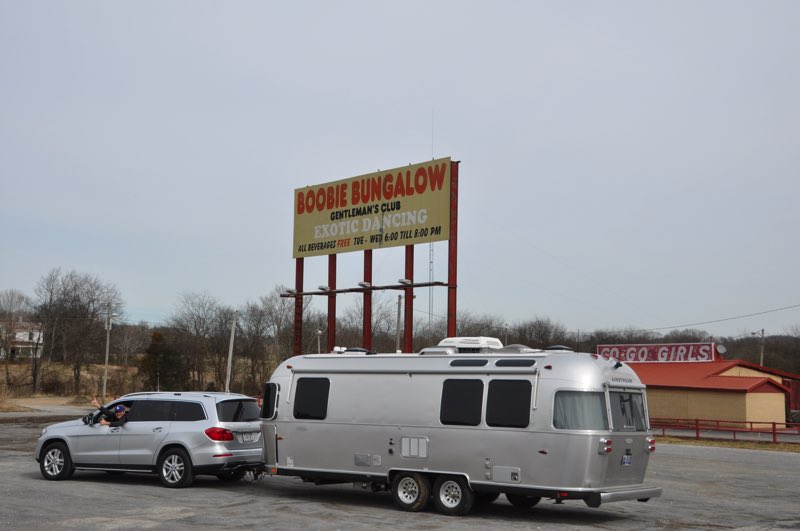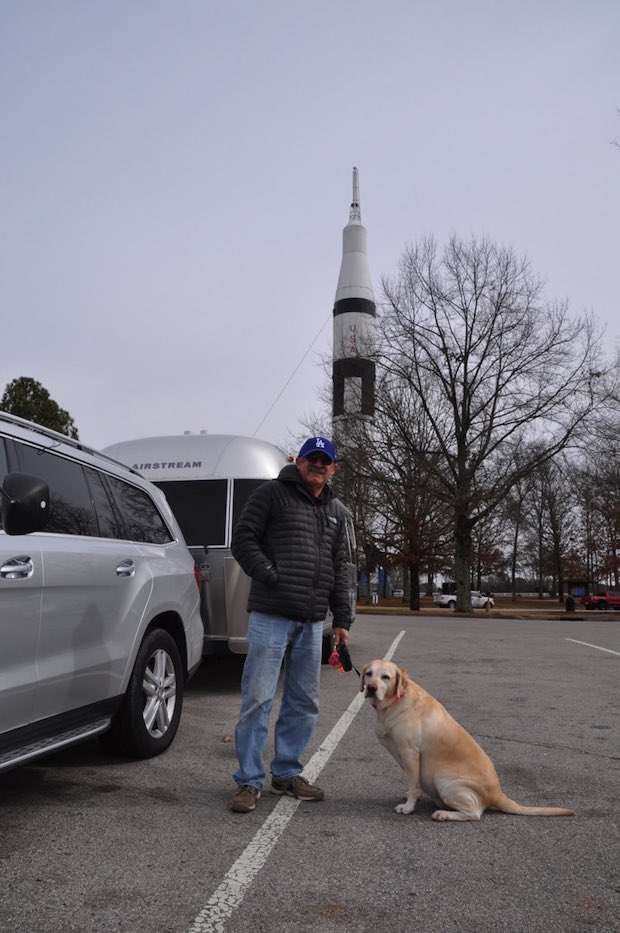 Our stop for the night is Montgomery South RV Park near Hope Hull, Alabama. The owner is Jim Thornton, a super nice guy who was as friendly, cheerful, and helpful as could be when we arrived. The RV park is well situated for a stop-over from I-65 and it is clean and very well maintained. Several campers appear to be full-time working dudes or something, but their sites are all nicely kept up.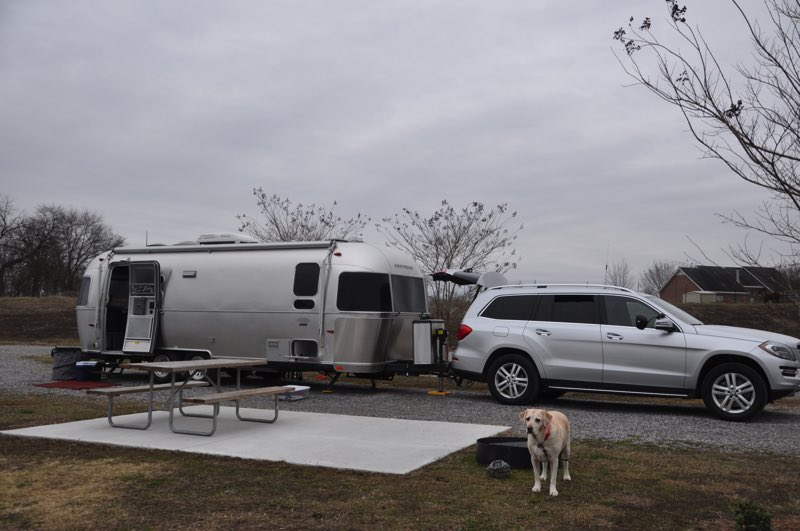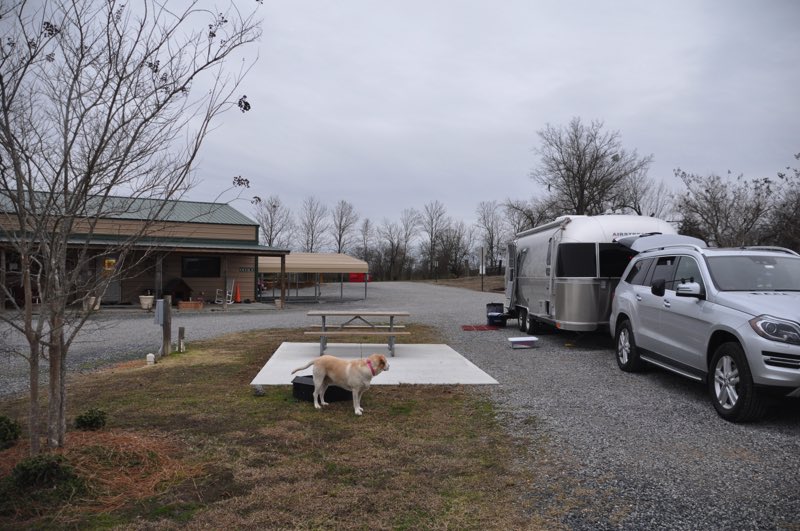 We have full hook-ups, and there is a very clean laundry room, where I'll be washing Vera's bedding soon, since the ground is still a little soupy from rain.
We are always so happy to find another Airstream in a park, even when it's only a stop-over for one night. This one appears to be semi-permanent, but my heart still gave a little jump when I saw it. I love that it's impossible to tell from the outside how old an Airstream is.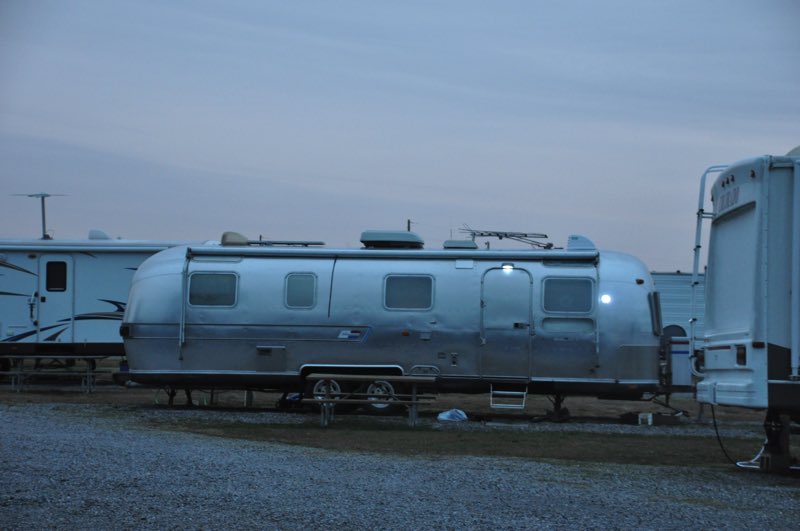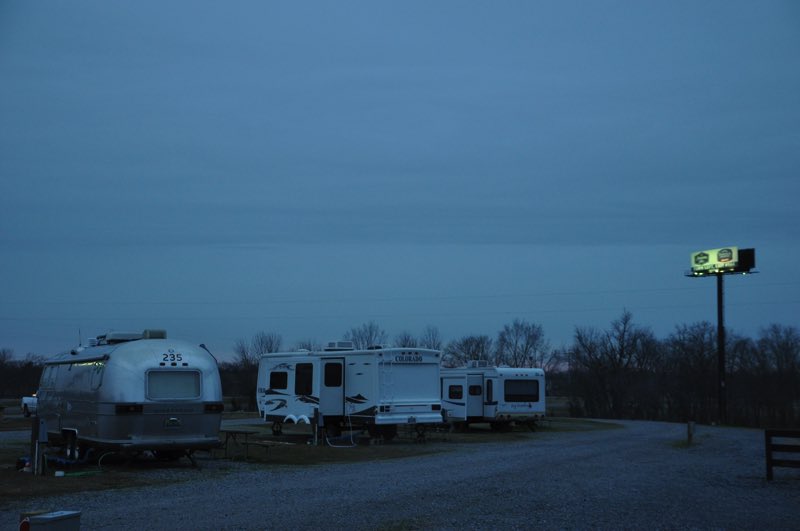 Our site is right by the entrance and we left the tow vehicle attached, so we'll be picking up and heading south again in the morning. Destination BEACH.