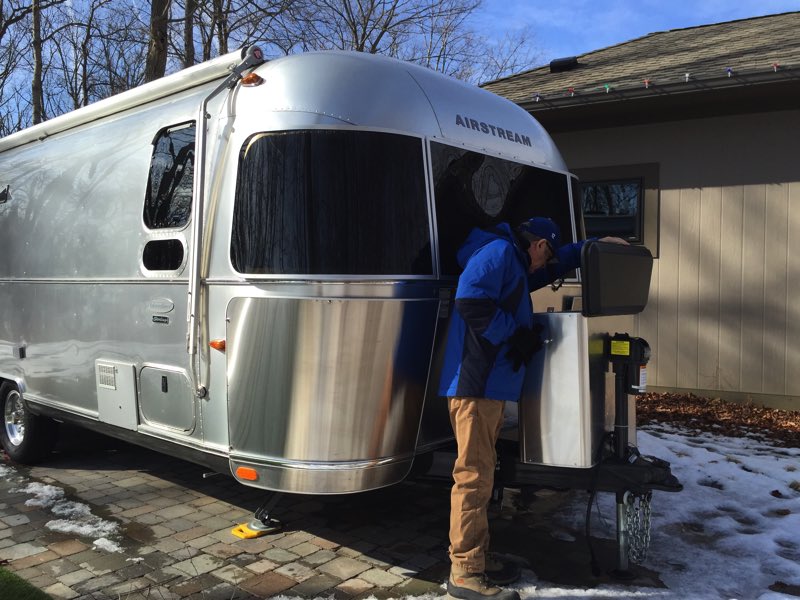 After our Christmas/New Year craziness, Bob and I spent weeks getting prepped for our big journey south. We kept the June Bug heated and have been sorting/arranging/packing and organizing all our possessions so we can spend three weeks in a small space without tearing our hair out.
We're so thankful to have a large refrigerator/freezer! The first two nights of our trip we'll leave the tow vehicle attached so won't be able to drive to a grocery store, and then when we reach the Florida state parks we'll be far from supplies. So we've loaded the kitchen up with everything we need for the first 5 nights.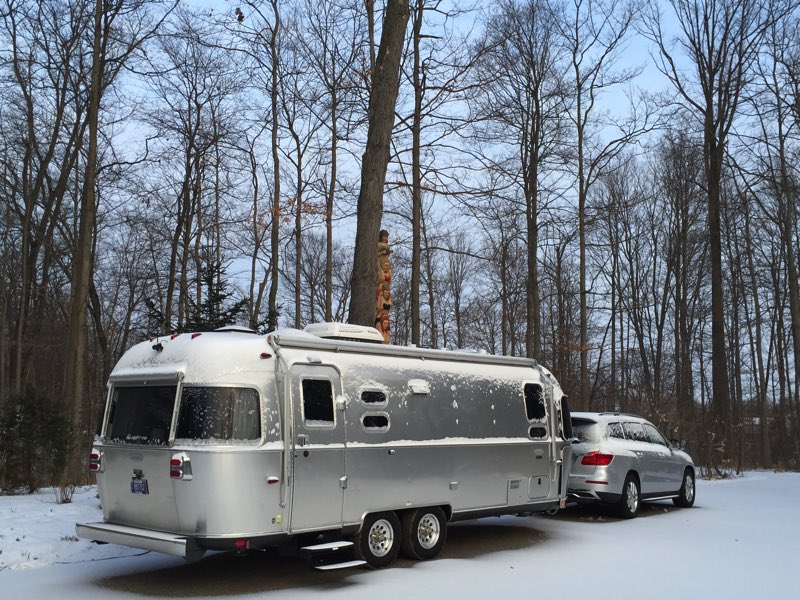 Because we made our reservations early, we already know each destination and have sites picked out. We'll stop overnight at the Nashville KOA and hope the temperatures stay above freezing. We plan to de-winterize while we have full hookups. The next day we'll drive to Montgomery, Alabama and also leave the tow vehicle attached. This park is reportedly "nice" and it is quite near Interstate 65, so we're hoping for an easy-off/easy-on experience.
Once we arrive in the panhandle of Florida, we're going to try a few Florida State Parks. I've never visited the Emerald Coast and I'm really excited to see the gulf water and fine white sand. Our first stop is St. Joseph Peninsula State Park, site number 038.
Stay tuned!!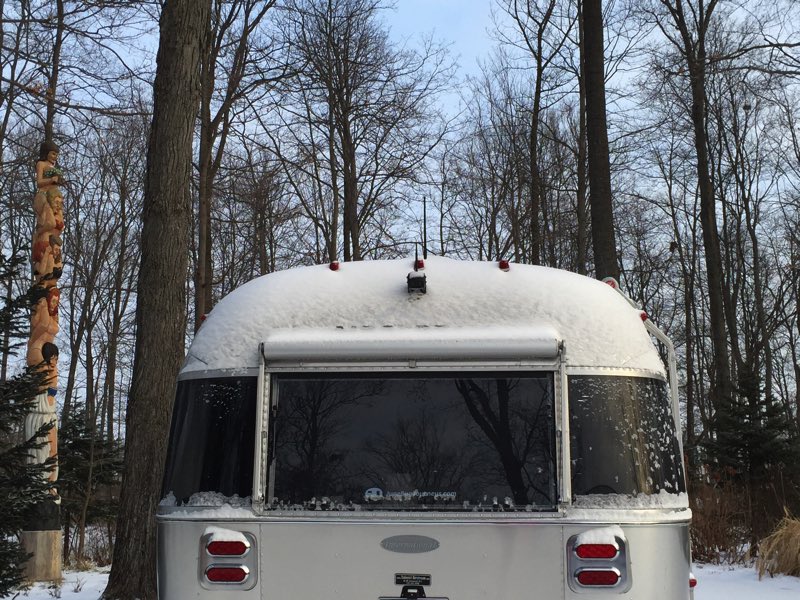 Road trip down I-65. It was a beautiful day for driving, and we started the trip listening to John Hiatt singing "Come on Baby, Drive South!" to get us going. Having Vera along wasn't a challenge at all. She is a great passenger and just slept in the back seat the whole way down to Nashville.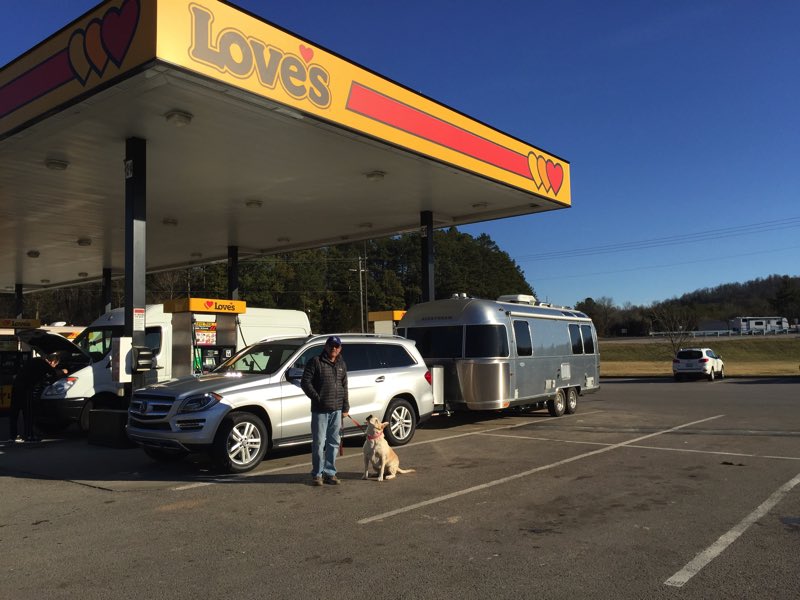 Our stop at the KOA started out great. The sun was shining and the temps were reasonable. Bob was able to get the Airstream "un-winterized" while I walked Vera. As I turned the corner to return, I saw lots of water streaming out the door and down the steps. There had been an incident! Apparently the water filter was not attached to the kitchen faucet when Bob turned the water on, so it began spraying all over the under-sink cabinet. Oh, it was a really wet mess. Lucky for us we brought lots of extra towels and were able to get it all cleaned up but it was getting dark and really cold by the time we finished.
The fellas at the KOA office were so helpful and brought me a golf cart to haul the heavy load of soaking towels to the laundry. I sure didn't expect to spend our first night on the road washing towels!