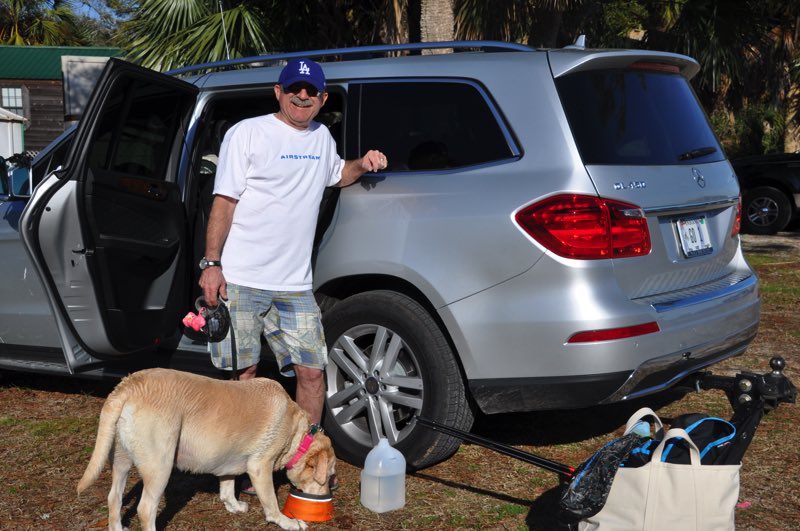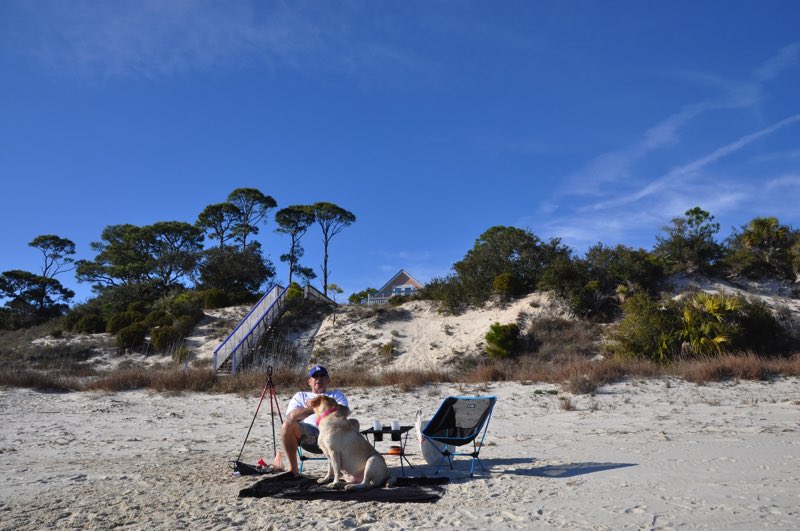 On our final full day on St. Joseph Peninsula, we took a drive to Apalachicola for fresh oysters, and ate at a "Up A Creek", which is right next door to "Without A Paddle". The names alone were reason enough to go! But my sister Susan and her husband Frank ate there only last week and told us how much they enjoyed the place. Plus, they are PET FRIENDLY. Who gets to take their yellow lab to lunch?! We do.
The restaurant has an outdoor deck overlooking houseboat rentals. The town has a quaint downtown shopping and dining area, but this oyster bar is out on the waterfront. The servers were friendly and cheerful, and they treated Vera like a little princess. I've never been to such a pet friendly place. She got lots of love and attention. We highly recommend Up A Creek.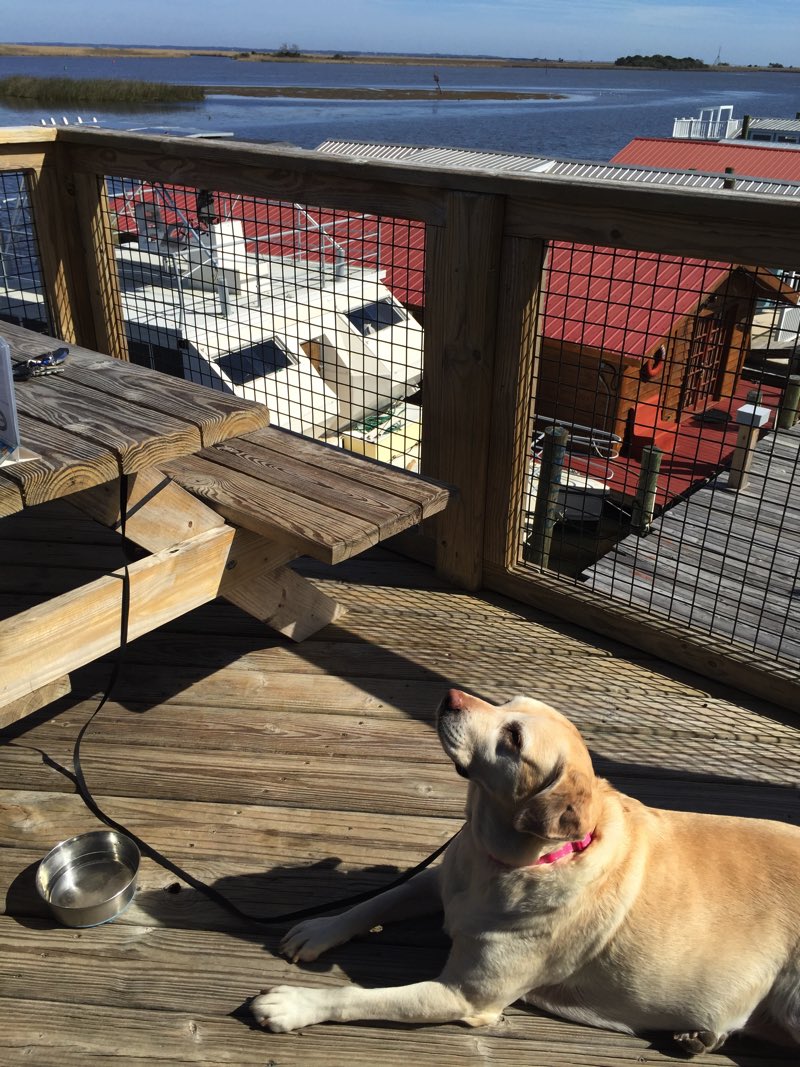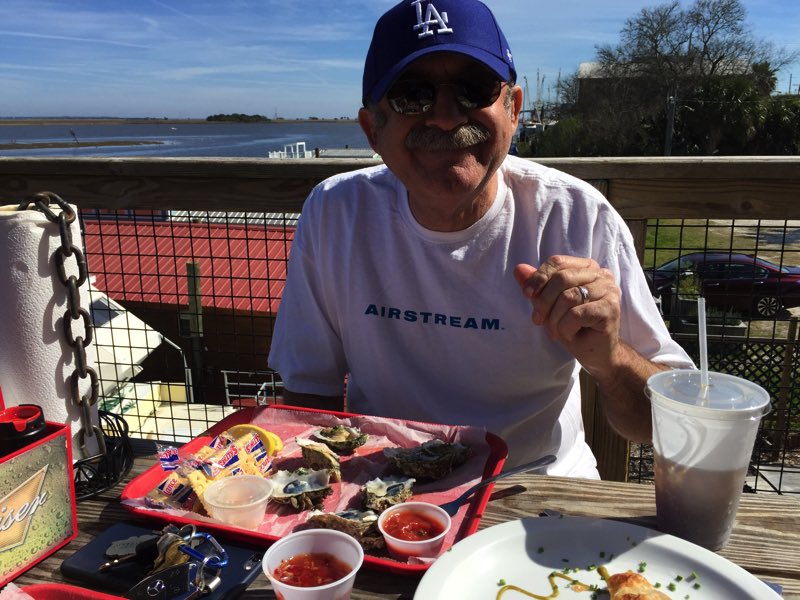 While we were dining we could hear music and mayhem coming from one street over. It was a Doggie Mardi Gras! Of course we were too late to dress Vera up in costume, but we walked over and enjoyed seeing some real Florida character.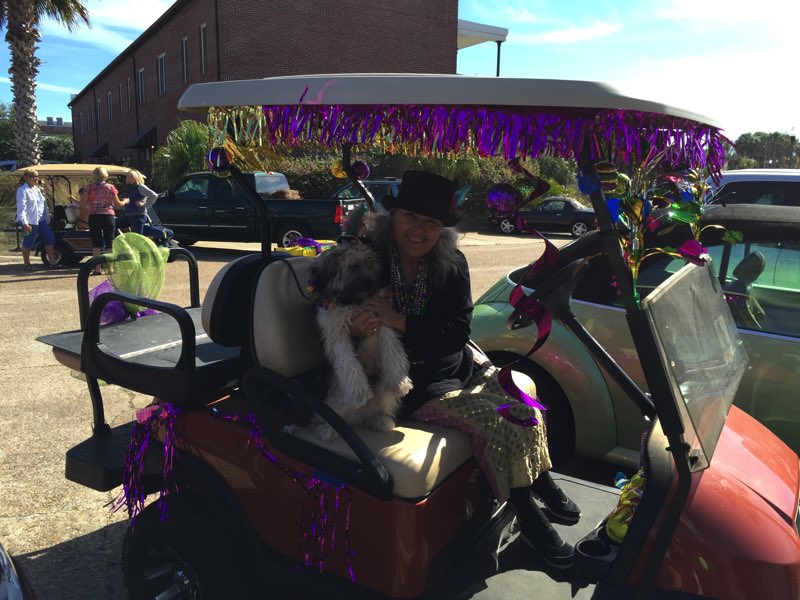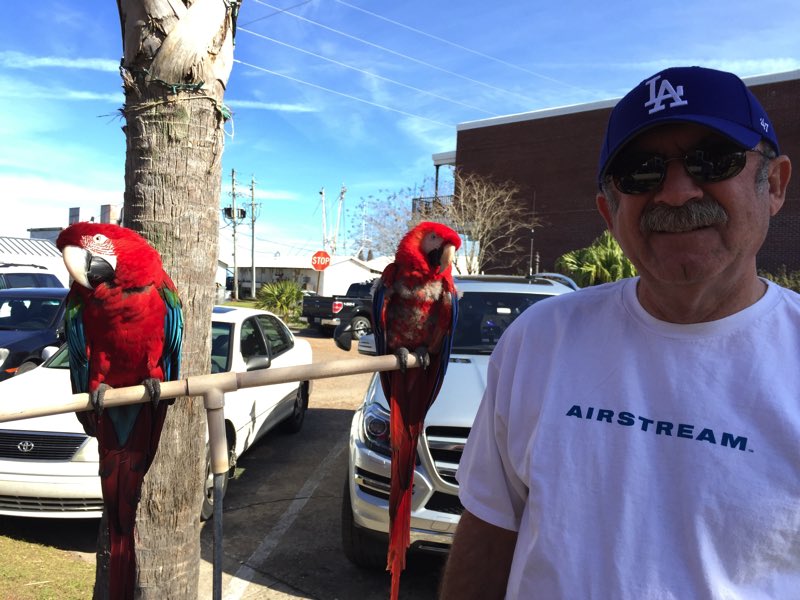 We then drove down Indian Pass to another public beach. This one allowed Vera to completely run free. We set up our little spot and soon after Bob spotted a bald eagle. Naturally, my back was turned as I was hiking along the shore too far away to hear him shout. But after I got back the eagle returned and perched on a high tree right above us. Amazing!!