First dang thing in the morning, and what do we see?! A Clydesdale right in front of our Airstream! That's something you don't see every day. The gals told Bob it was a new horse and they were walking it for training purposes. I ran right out into the street in my jammies to take this picture!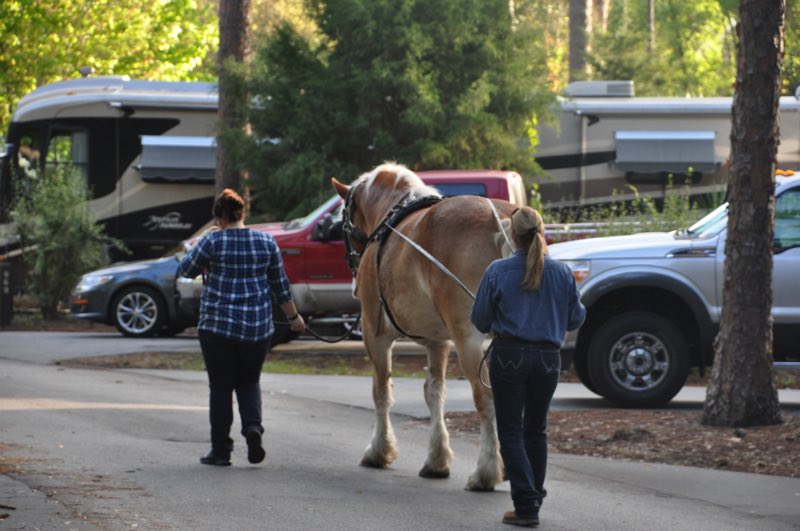 Because there was heavy rain predicted for later in the day, we arranged our campsite and made it all pretty ahead of the storms. Vera and I got lots of walking in early as well since I knew we'd spend a lot of time inside and it bugs me to death not to get my fitbit steps in.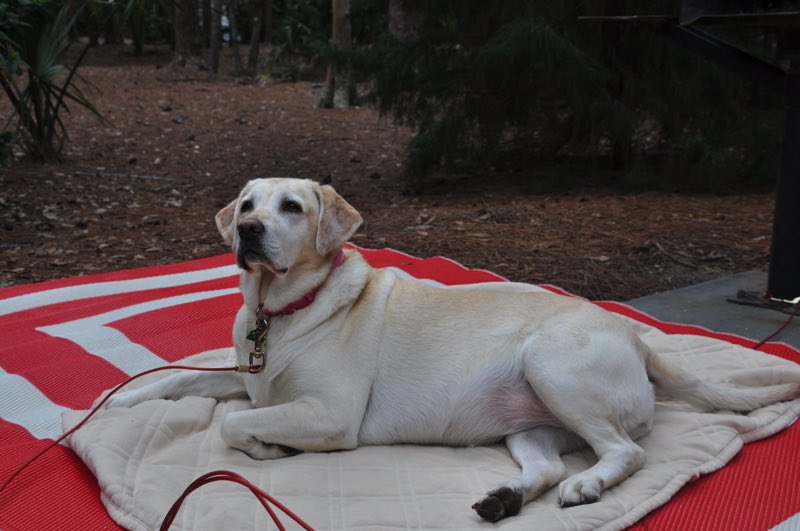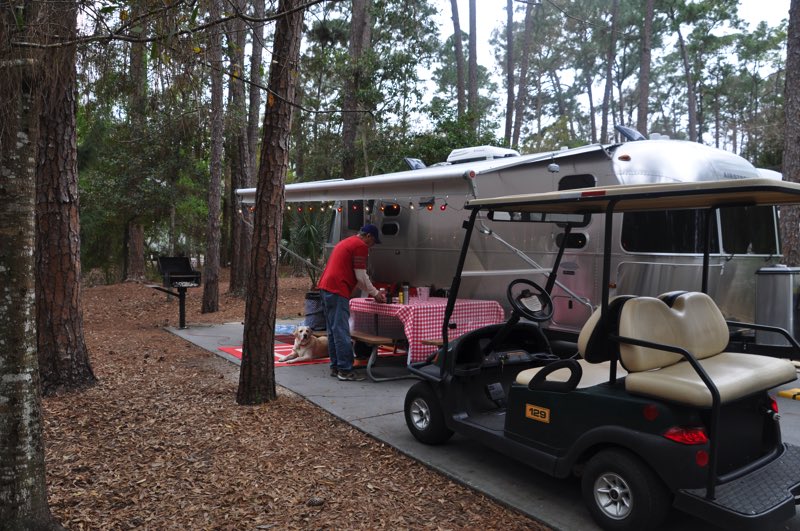 I decided it might be a good day to do a little laundry. The "comfort station" has 6 washers and 9 dryers and the place was busy. I guess everybody thinks rainy days are good laundry days. Our Magic Bands worked the door and the washers and dryers each take $2 in quarters to run. Lucky for me they had a change machine right in the room. The facility is super clean and seems well maintained.
One poor gal emptied out her dryer while I was standing around, and she discovered she had accidentally washed and dried a RED CRAYON in her load of whites. That is a laundry queen's worst nightmare right there. I felt so bad for her!
There are no fire rings at Ft. Wilderness campsites, so our menu plans have been adjusted a little. We were able to use the built-in grill and made yummy burgers for lunch. Then it was time for the best part of vacation — NAP TIME! It's just glorious to take a nap listening to the sound of heavy rain on the aluminum Airstream.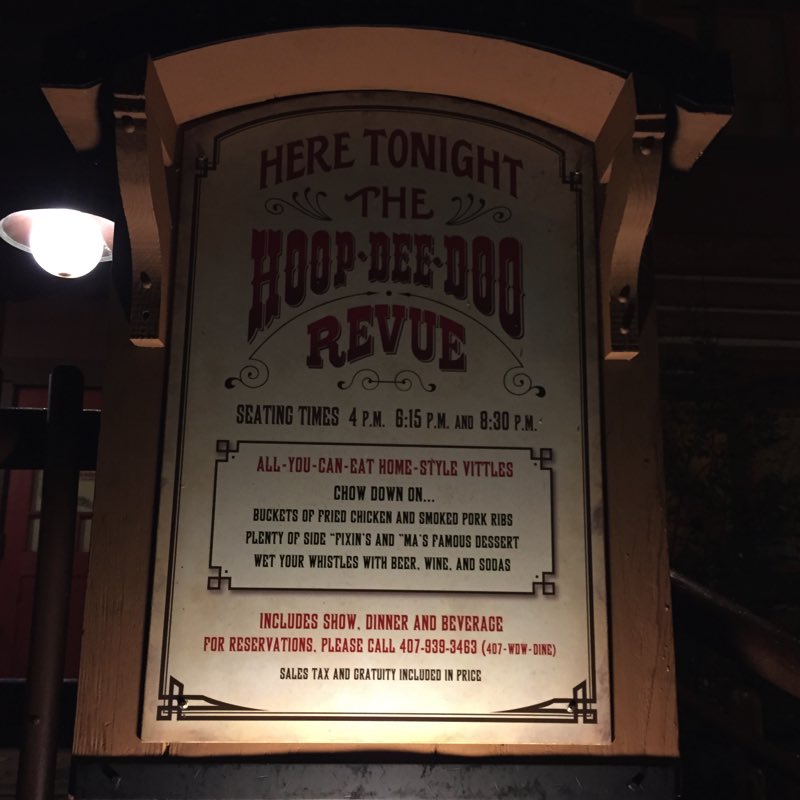 The only activity we had planned for the day was the late seating for Hoop Dee Doo Revue. It's an old-timey western show with a cast of singers and dancers. I think it's classic Disney – fun for young and old alike. The food is decent but nothing to write a blog post about (HA HA HA)…fried chicken, ribs, mashed taters, cornbread. We were able to walk to the show in spite of a few remaining sprinkles, so I had a chance to wear my new poncho (thanks to sister Susan).