For our last evening at McKinney Falls, we took a short walk down to the upper falls at sunset determined to get some magnificent photos. Well, with two dogs in tow, that's easier said than done. Opie's short little legs couldn't keep up and he was tired out almost immediately. There was also an irritating "Ansel Adams wannabe" who kept popping up in our line of focus. She annoyed us enough that we decided to bag the whole deal.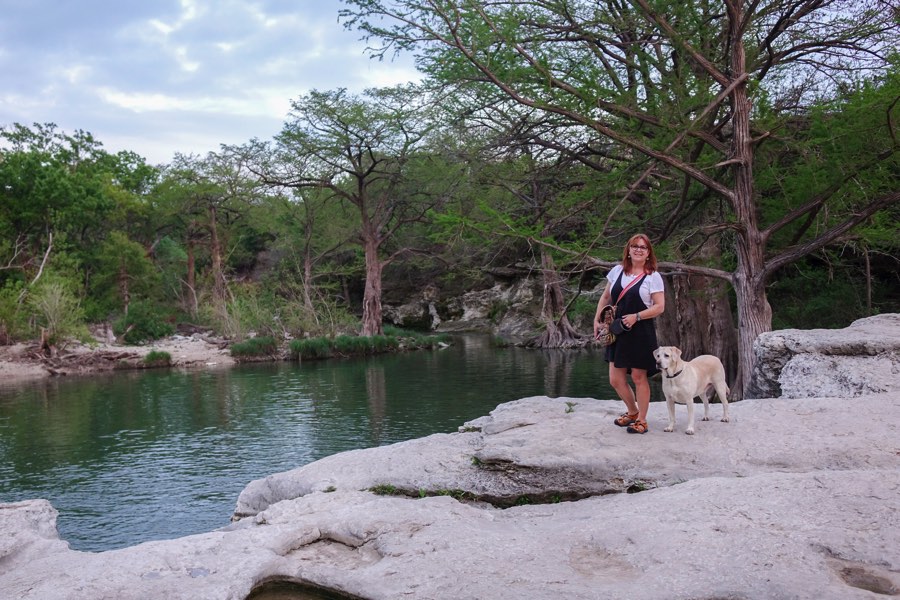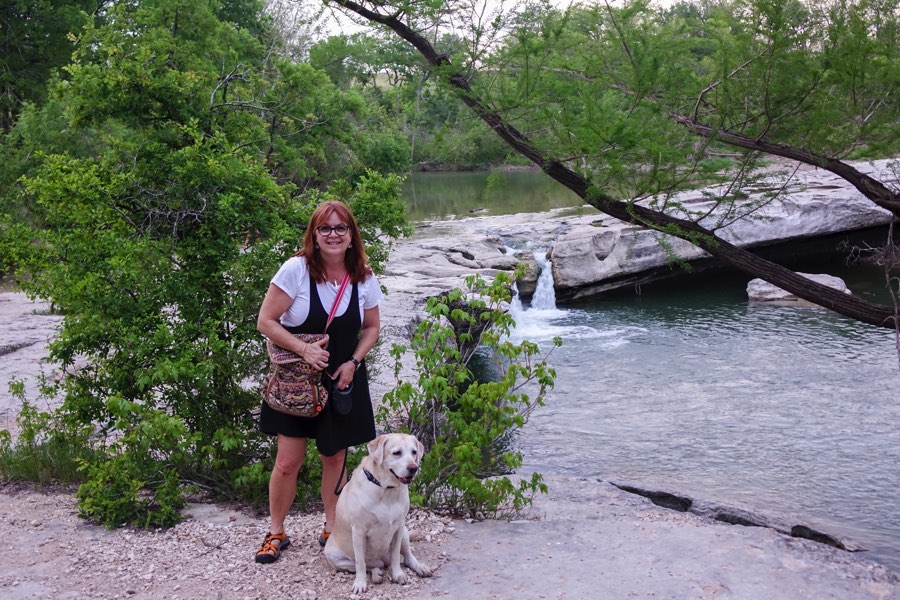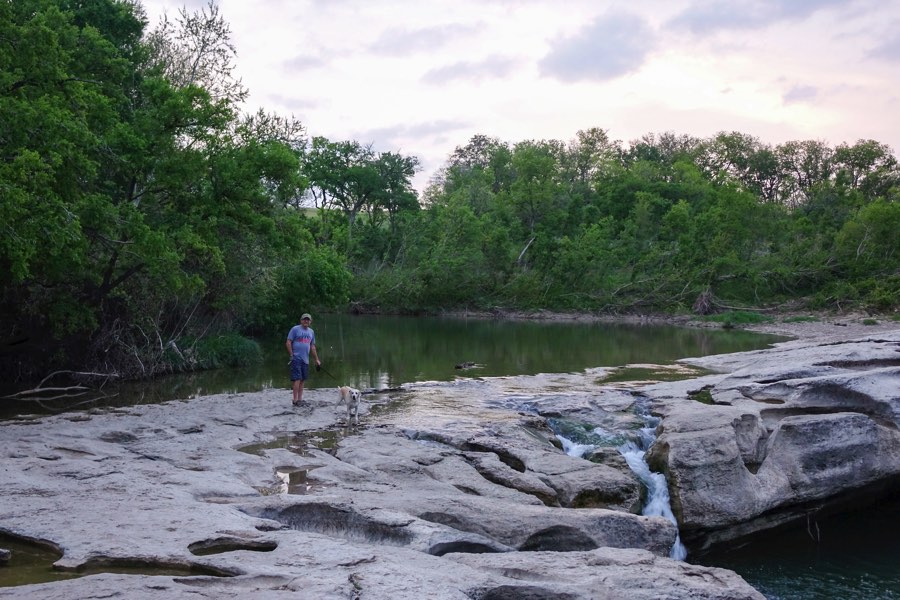 And lucky we did…because a severe storm was heading our way and we had just enough time to batten down the hatches and prepare for rain. Listening to the rain fall on an Airstream is lovely, but riding out a real thunderstorm is a little frightening. Vera lost her little doggie mind and jumped into our bed in the middle of the night. Opie is so old and deaf that we're not sure he even noticed the thunder and lightning.
By morning, the sun was shining and everything was nicely dried out. Before loading the truck for our next campground, we couldn't resist going back into Austin for tacos. This time…breakfast tacos!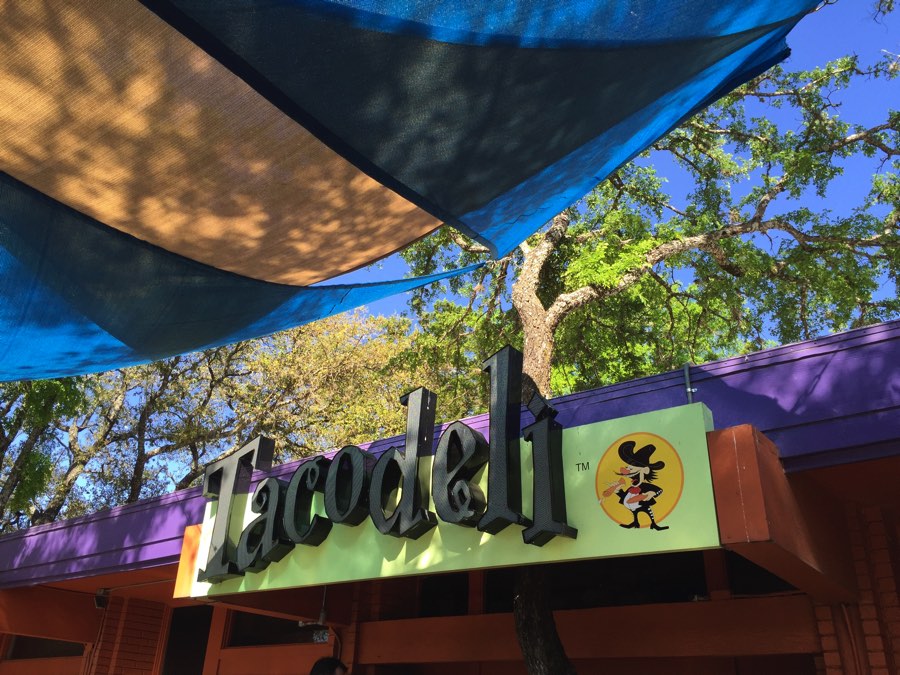 Breakfast tacos means…dessert, right?! We found Gourdough's Big Fat Doughnuts, another of the many Airstream food trailers in Austin. The gal at the window loves dogs so much she came running out the door to give the pups some love. It was her birthday and she thanked us for letting her pet Vera and Opie. SHE thanked US? That's hilarious. We were thrilled to discover how dog friendly Austin is, and Stephanie was the embodiment of a dog-friendly business owner. Happy birthday, Stephanie! And thanks for making a couple of those Big.Fat.Doughnuts. for us.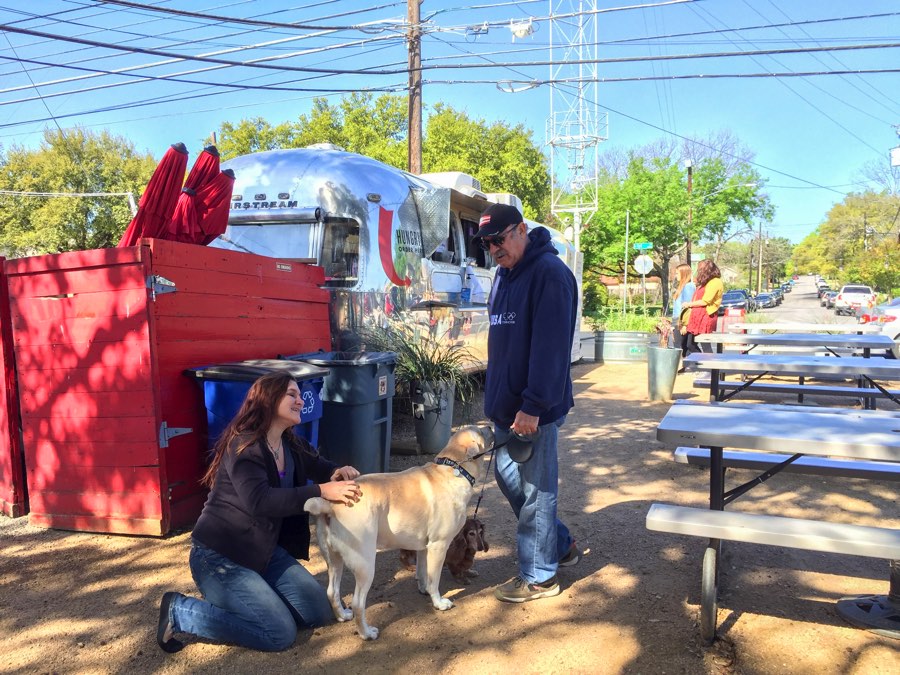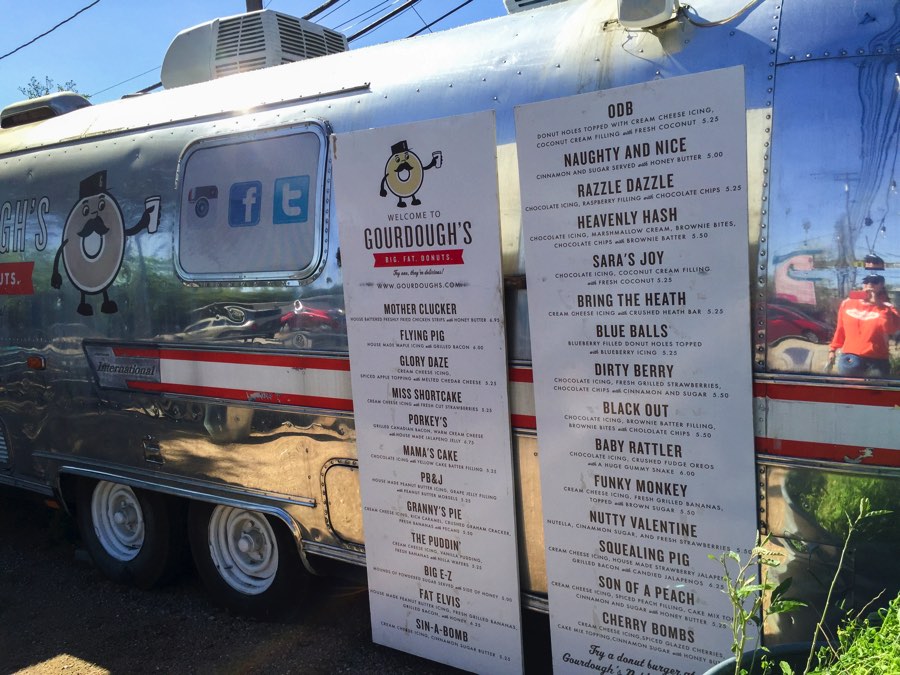 Next stop: Guadalupe River State Park in Spring Branch, TX.
We are staying in site number 77, which is nicely wooded and offers tons of privacy and separation from the other sites. The sites here aren't nearly as large as the ones at McKinney Falls, but I think we were spoiled rotten by having so much space and privacy for the past 3 days.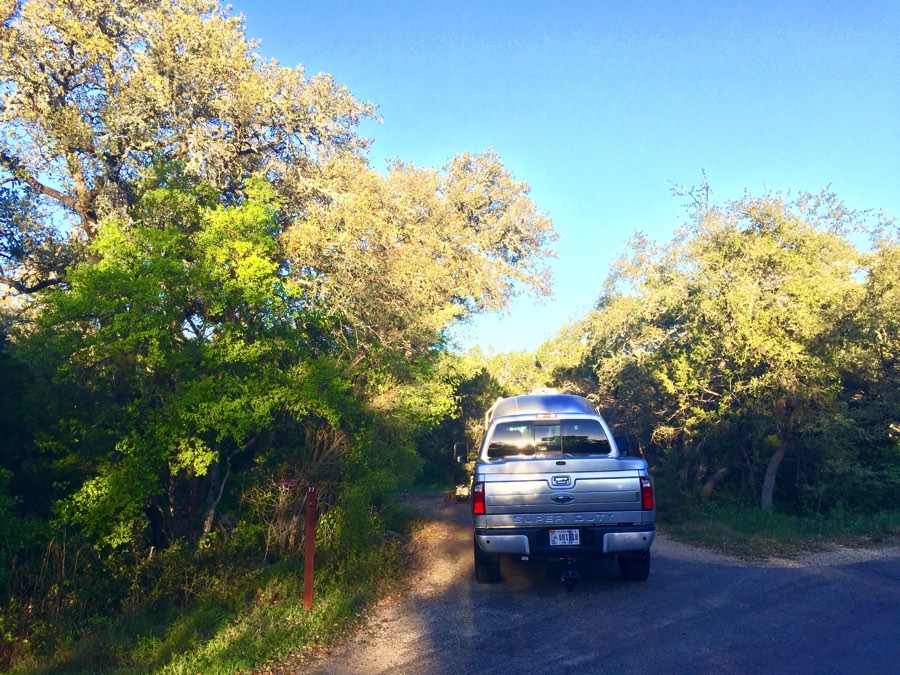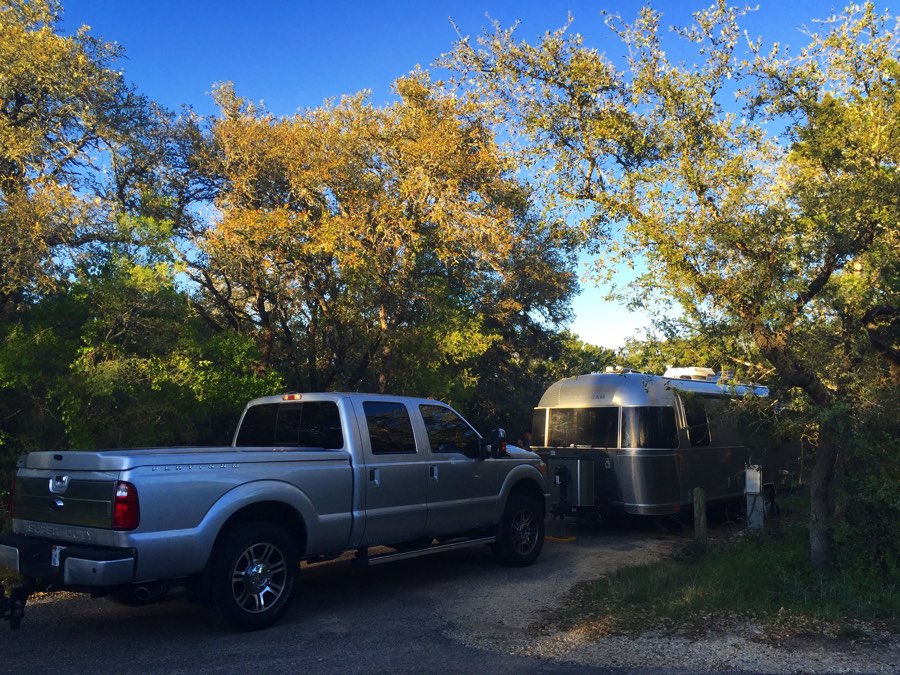 This evening we ventured down to the Guadalupe River at sunset (leaving Opie to nap in the June Bug). At first it appeared to be a very lazy river, but as we got closer we could see a very fast current moving down the middle. The river is lined with Bald Cypress trees, which we have at home by our pond. So it was especially interesting to see how huge they can grow. Bob and I won't live to see ours get that big, but it was fun to imagine them towering over our pond.
We are gearing up now for the actual Main Attraction of this trip: Beach Camping on North Padre National Seashore. Starting tomorrow, we'll be without power or water hookups, internet, or even phone signal. It's going to be our first experience at "boondocking". Stay tuned.