Bob set up his iPhone on a tripod to capture our DisneyWorld goodbye:
We drove a few hours north to Manatee Springs State Park. On the way, I was hoping to buy a jug of delicious tea at Chick-fil-A, so Bob maneuvered the June Bug through traffic and into a little strip mall area near Ocala. We parked, got out, and walked all the way up to the door before realizing they are CLOSED ON SUNDAY. We're on vacation and it never occurred to us what day of the week it is!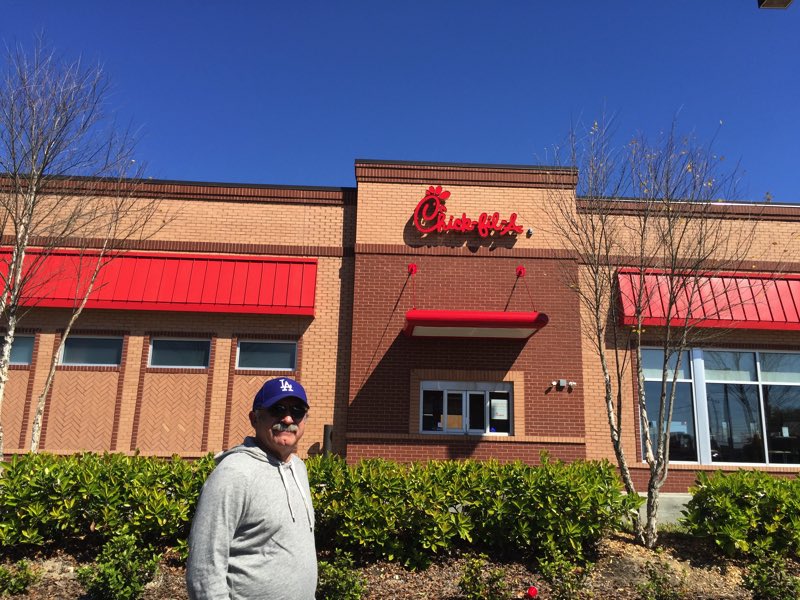 The state park is rustic and beautiful, with large campsites and water/electricity. We're only here one night, so we were able to leave the tow vehicle attached. Checking in and setting up was easy-Peasy! We are in site number 79, and we're surrounded by wild acreage. Deer come right up to the campsite!
This park is set around huge natural springs of crystal clear water that feed into the Suwannee River. We've been told that we have to be very lucky to actually see a manatee. Fingers crossed!
Vera is not allowed on the boardwalk, so I took a hike by myself looking for manatees. No luck. But I was able to capture some eerie shots of the black vultures that populate the place. The combination of the Spanish moss and those vultures makes for a really haunting stroll.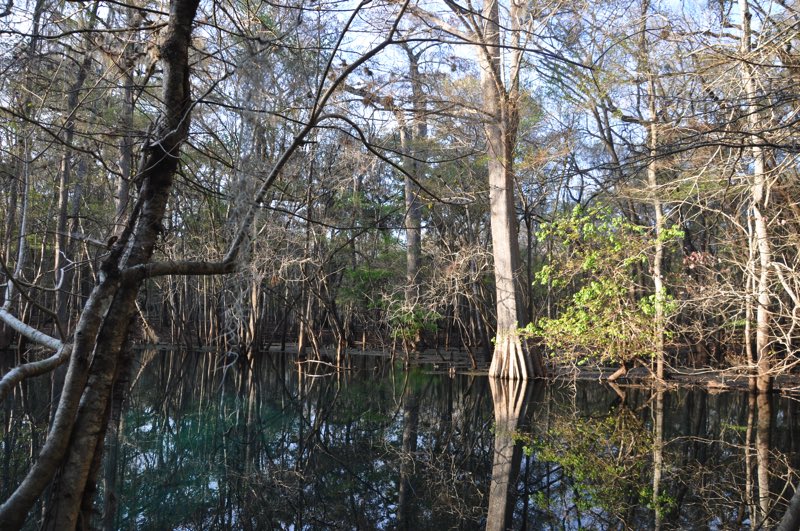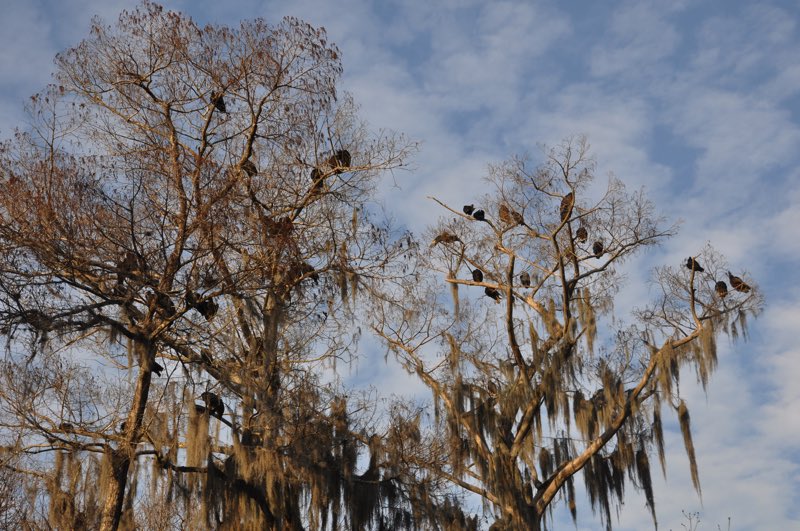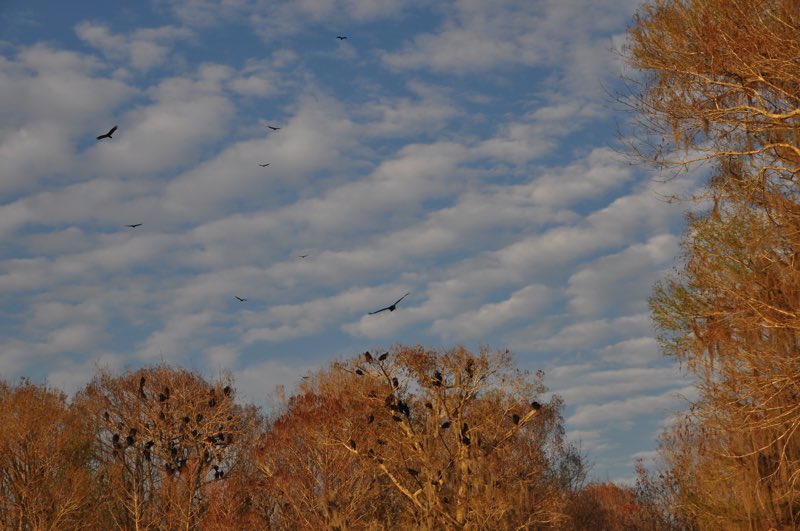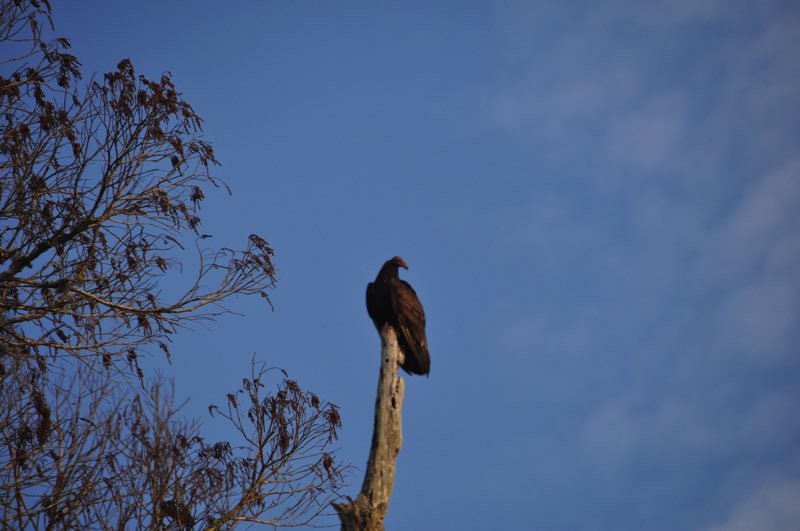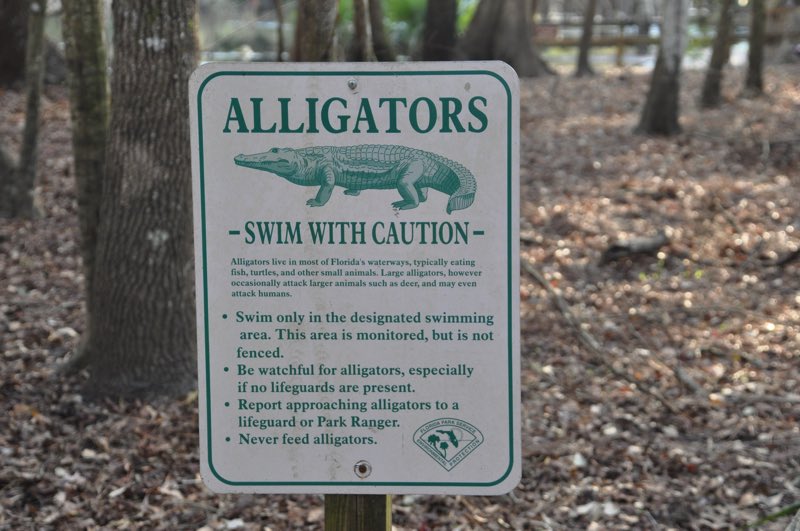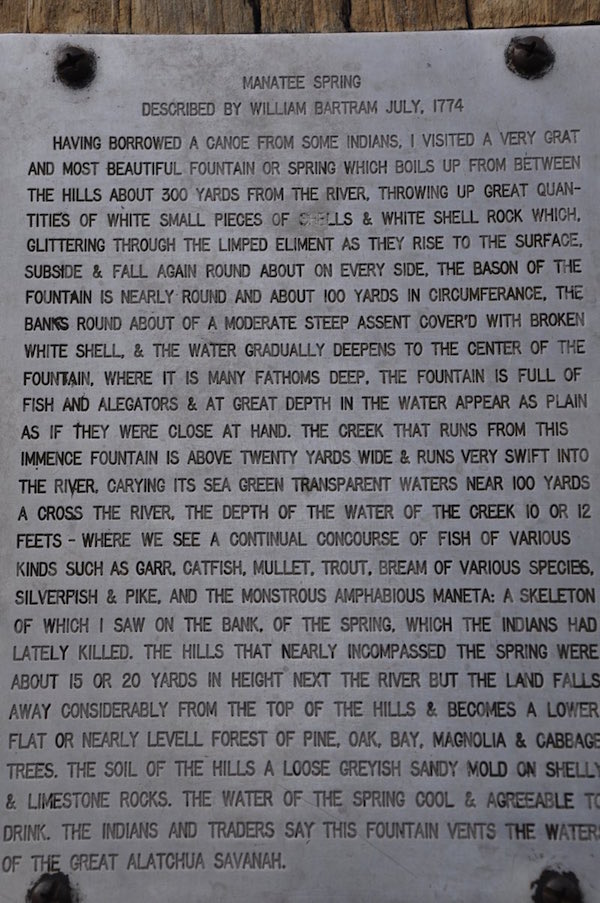 We're looking forward to enjoying a campfire after a week at Ft. Wilderness. This is camping!