Woke up early and walked to the spring hoping to see a manatee….SUCCESS! You have to squint to really see the little cow, but there it is. And I waited around long enough to see it come up for a breath of fresh Florida air!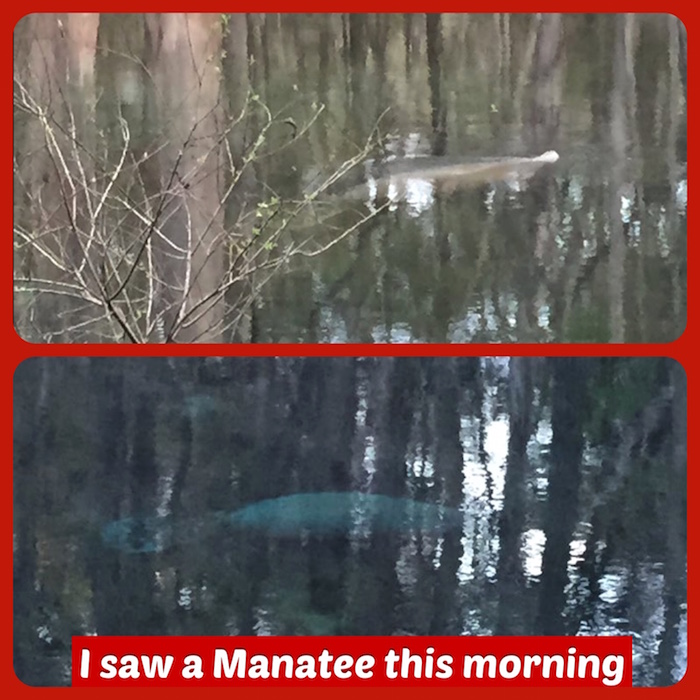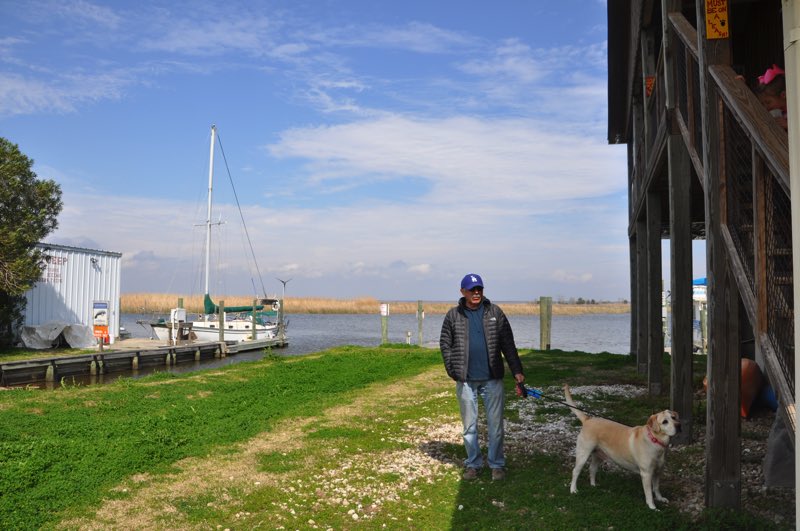 We drove along the gulf coast again and made it to our destination: Grayton Beach State Park! Florida has such amazing state parks, and we will definitely be returning here someday.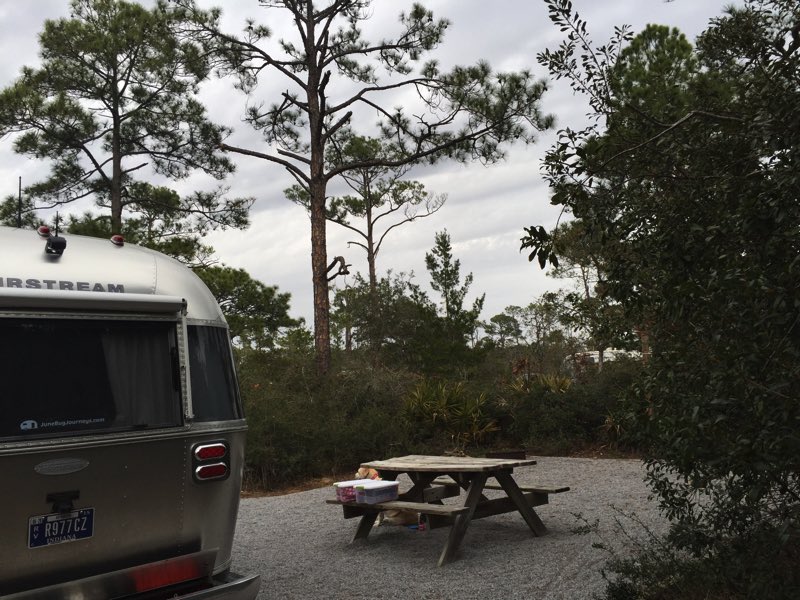 Our site, number 37, is enormous, with a gravel pad, full hook-ups and lots of extra room. We'll camp here for three nights and then move to site number 16 for two more nights. It's much too bitter cold at home to head north just yet, and there was an opening so we snagged it. It's a bummer to have to break camp and move around the corner, but it's better than heading home through snow and ice.