Our very first stop after leaving the island was the car wash. We spent all the cash we had getting the Super Truck and June Bug scrubbed of all the sand and salt.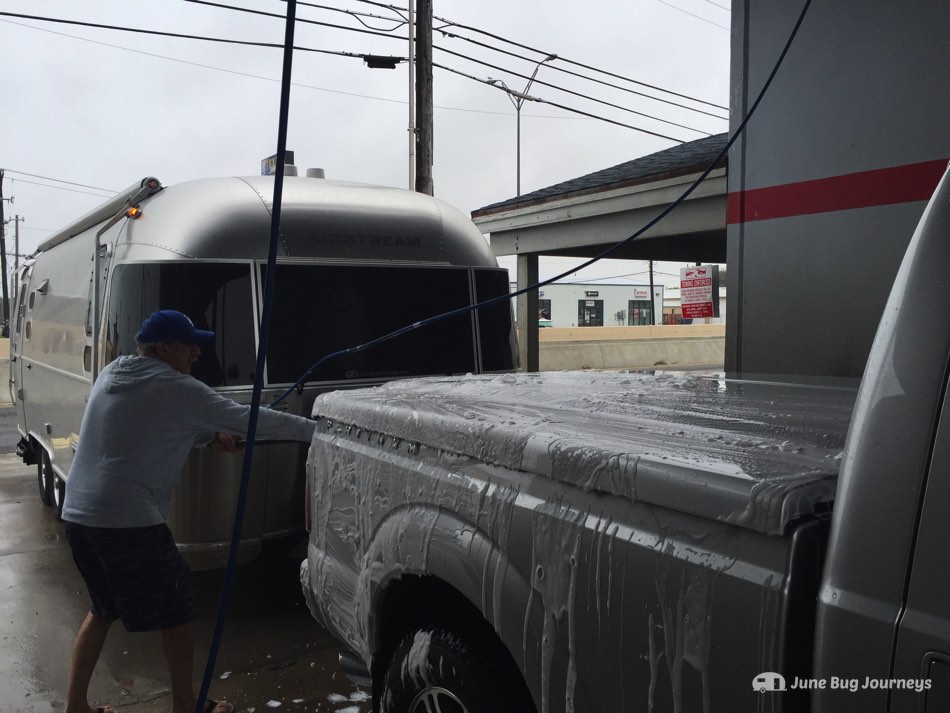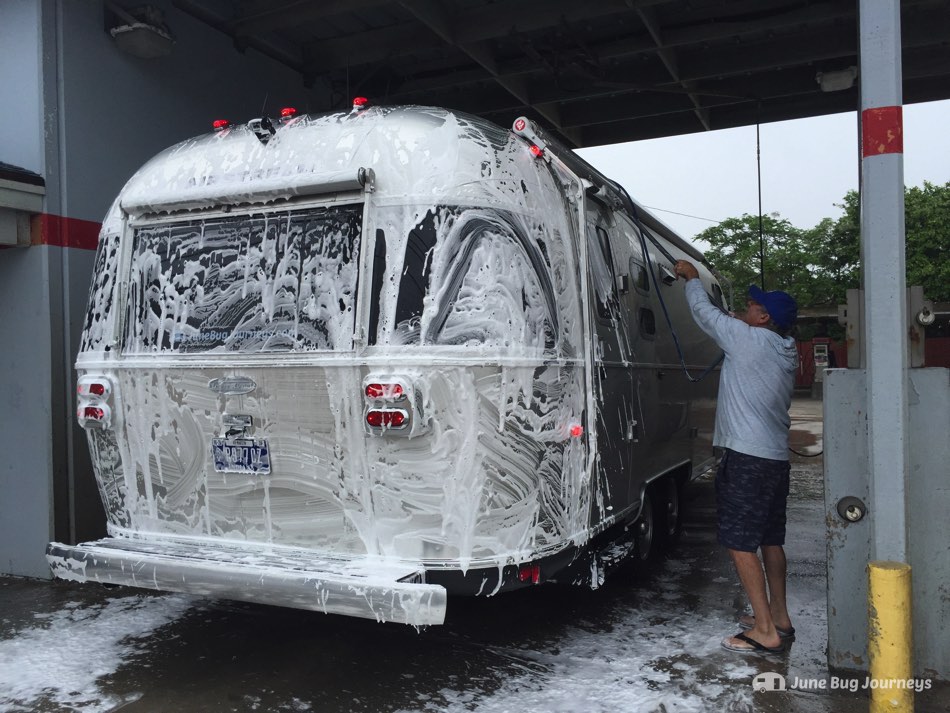 We spent one quick night at Stephen F. Austin State Park before planning to return to the Austin area. The park was lovely and pitch dark at night, which we always appreciate. And it seemed to be full of barred owls. We could hear them calling high in the trees. One odd thing about Stephen F. Austin State Park: every rv site is a pull-through site, so although the view out our door was nice and wooded, as we drove through the park all you see is the "back side" of every rv. It's disconcerting and actually kind of ugly. I don't think we'll return.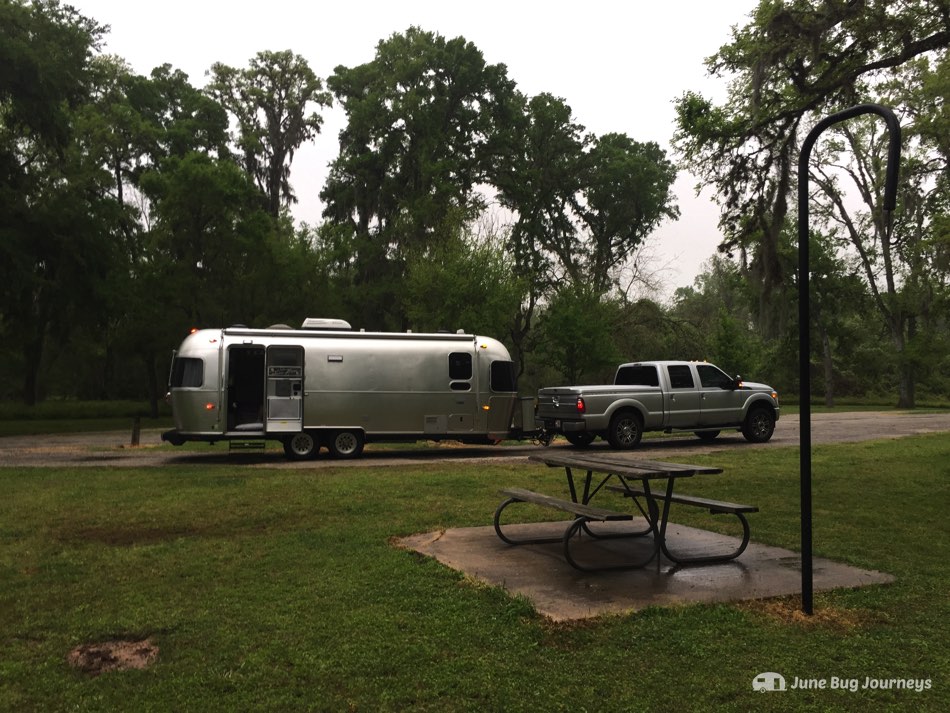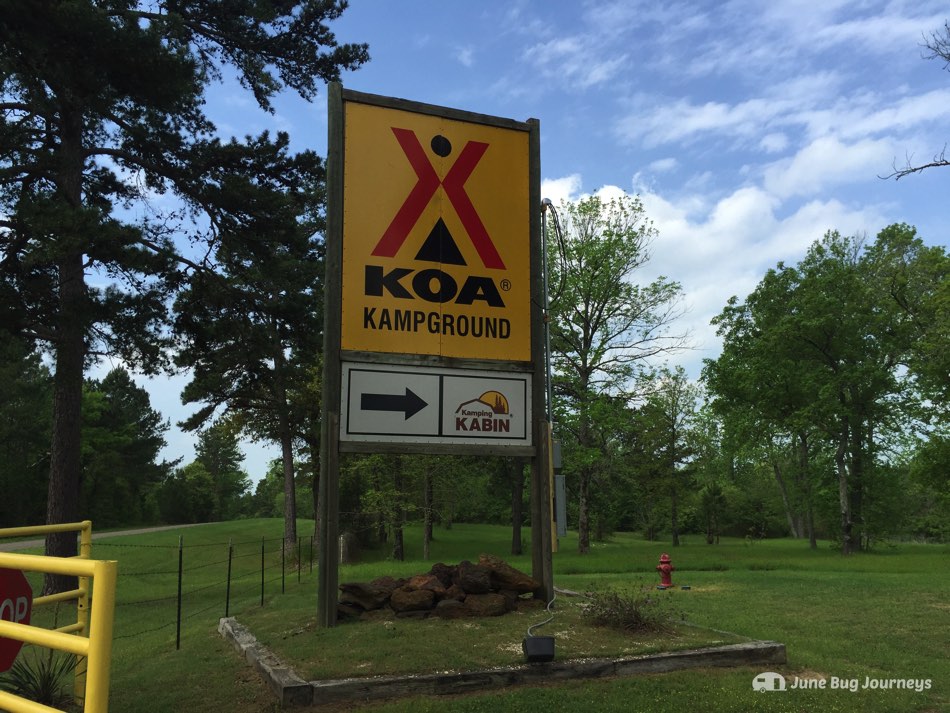 The next morning we checked the forecast to make a final decision about our next destination. Because there was severe weather predicted for almost all of Texas, we altered our plan a little bit and headed directly to the Piney Woods of East Texas. Wow! Bob and I had no idea how green and hilly the area is, and the scent of pine is everywhere. I still saw wildflowers almost all the way to the border.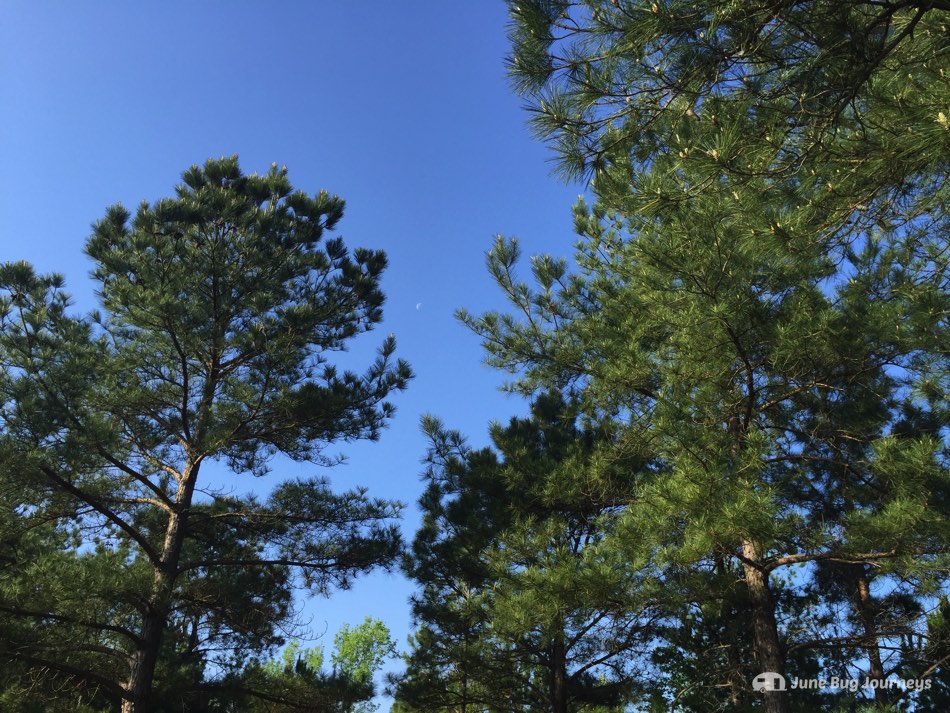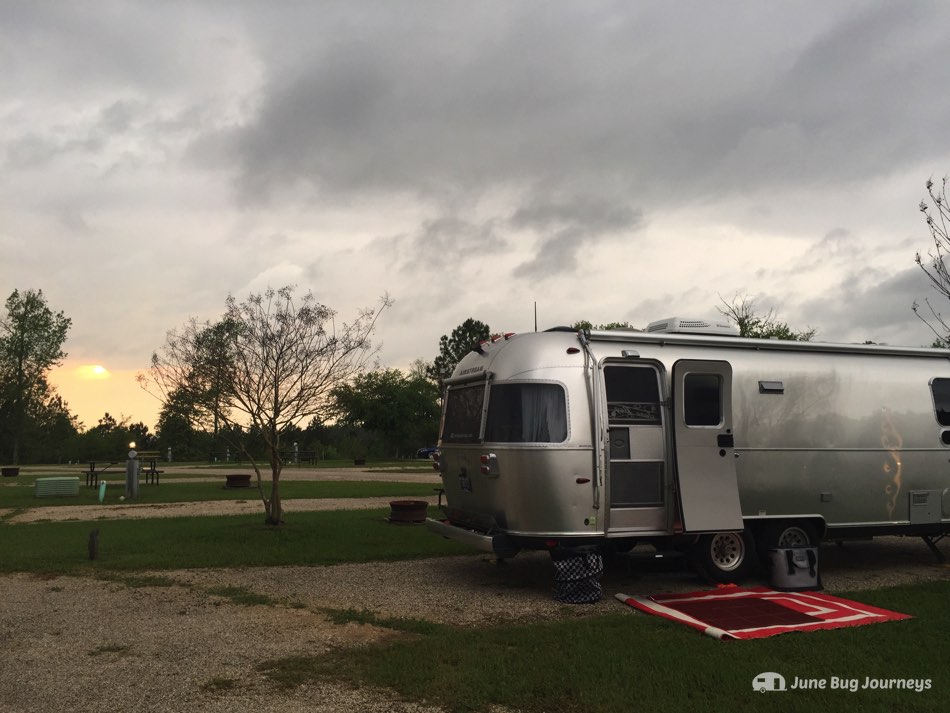 The weather continued to worsen, so we altered our plans yet again and ditched Tyler State Park, opting for a KOA in Rusk, Texas. This was a really terrific KOA, with really clean facilities, nice landscaping, and super friendly staff. They made us feel very welcome and encouraged us to come back to further explore the Piney Woods of Texas.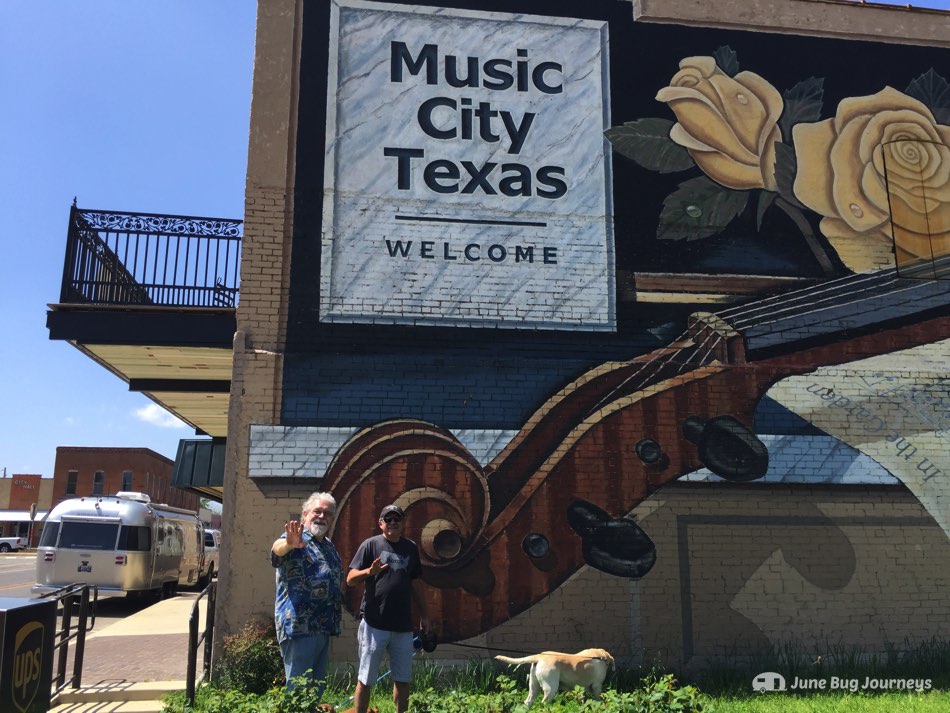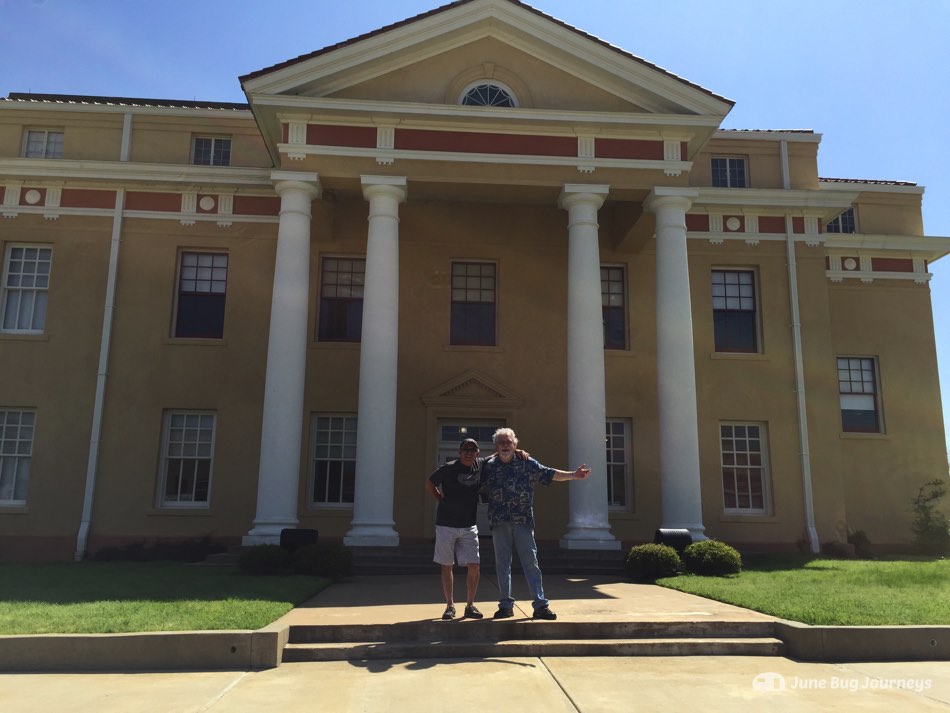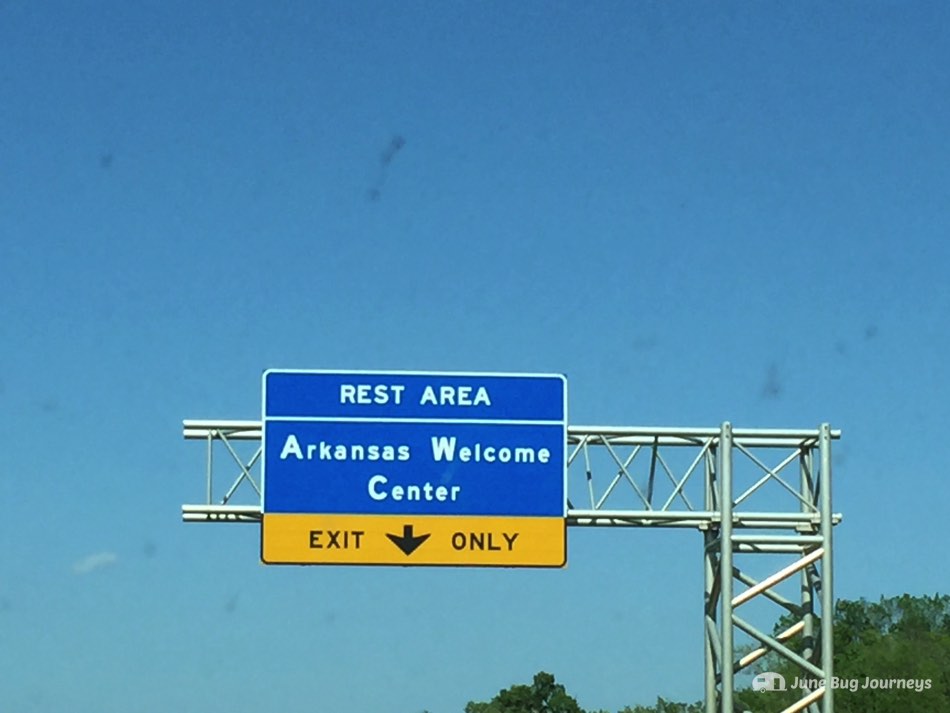 We got the map out to plan our trip to our next destination, Lake Ouachita National Forest in Arkansas. While we were determining our route, we noticed we would pass right through Linden, Texas, home of Don Henley and our super-talented musician friend Richard Bowden. We called him and met him in front of the Linden courthouse for lunch. It was perfect timing and a great chance to visit with a dear old friend.
Soon after we left Linden, we were in Arkansas. Thus ends the Texas portion of our wonderful trip!