Our Arkansas stay at Lake Ouachita was a mixed bag. The National Forest is beautiful and the lake is so clean! Our campsite was a little bit of a disappointment, but I think that's only because we are officially SPOILED ROTTEN by the beach boondocking. We don't want to have people on either side of us ever again!
We hoped for site number 4, which offers a nice lake view and a large yard for more privacy. But we ended up in site number 7, which was perfectly fine.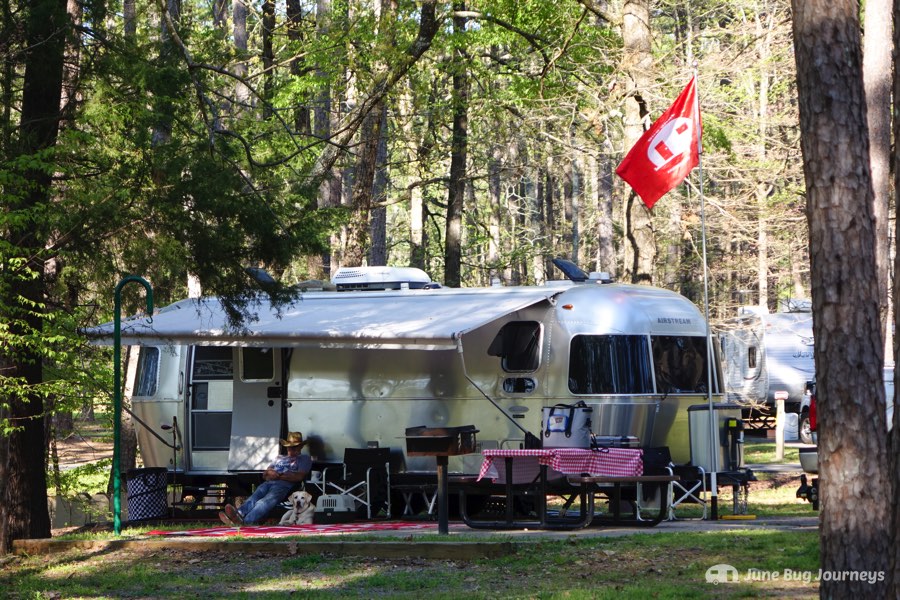 We spent our 11th Anniversary at this park on April 2. We're pretty sure it's the first time we've ever camped on our actual anniversary! Bob cooked delicious steaks over the campfire, so we "dined out"…outside, that is. (I know…I'm not the comedian of the family.)
Because we were so close to Hot Springs National Park, we took a drive into town to see the historic district.  "Bathhouse Row" is beautifully maintained by the Park Service, but the rest of the town leaves a lot to be desired. If you're considering Hot Springs as a destination, be aware that it is filled with abandoned hotels and businesses. It was actually very depressing to see how run down the city is, with the exception of the actual old Bath Houses. They were beautiful.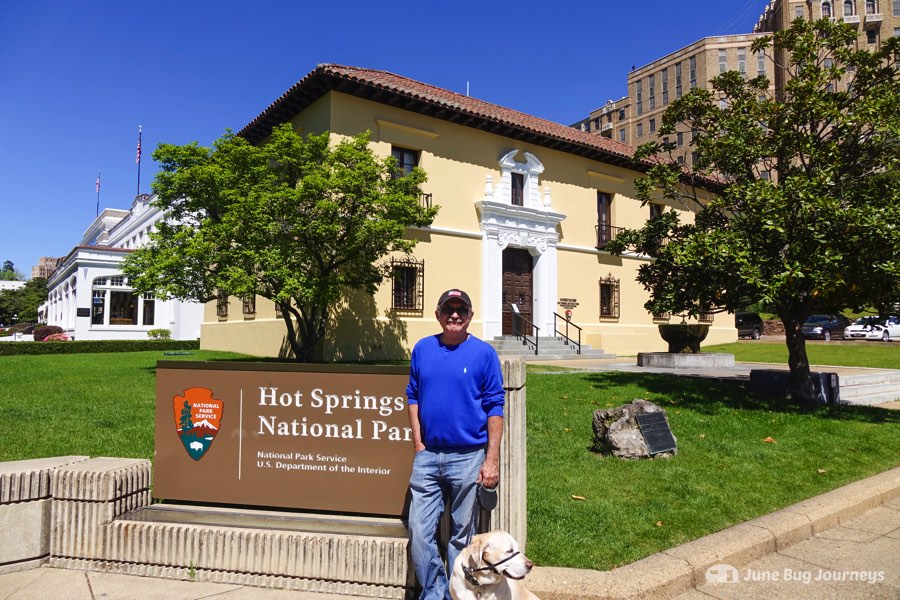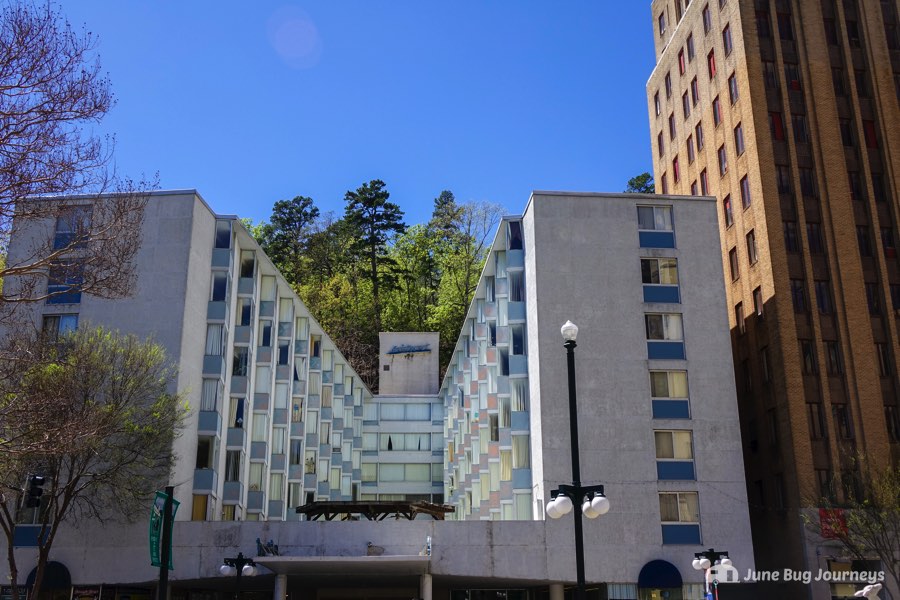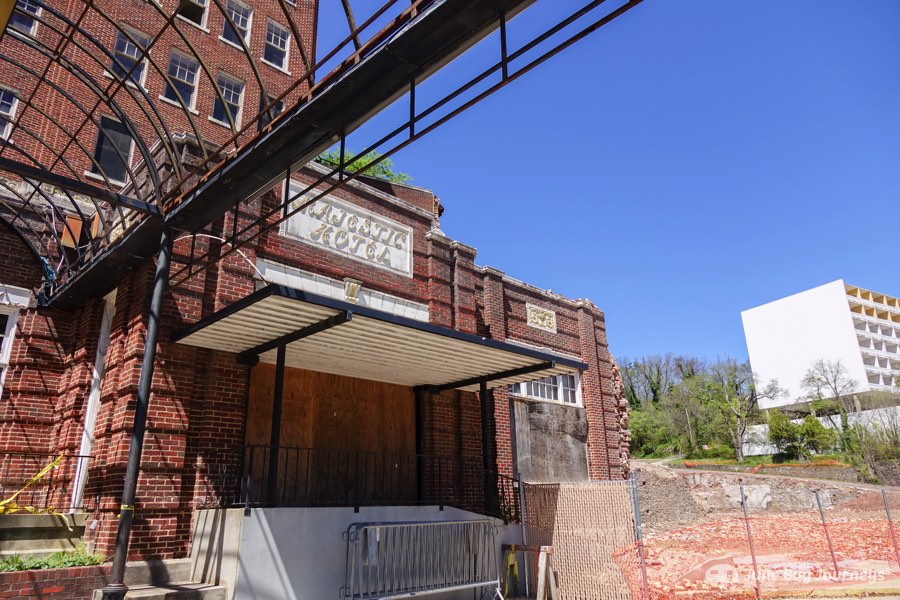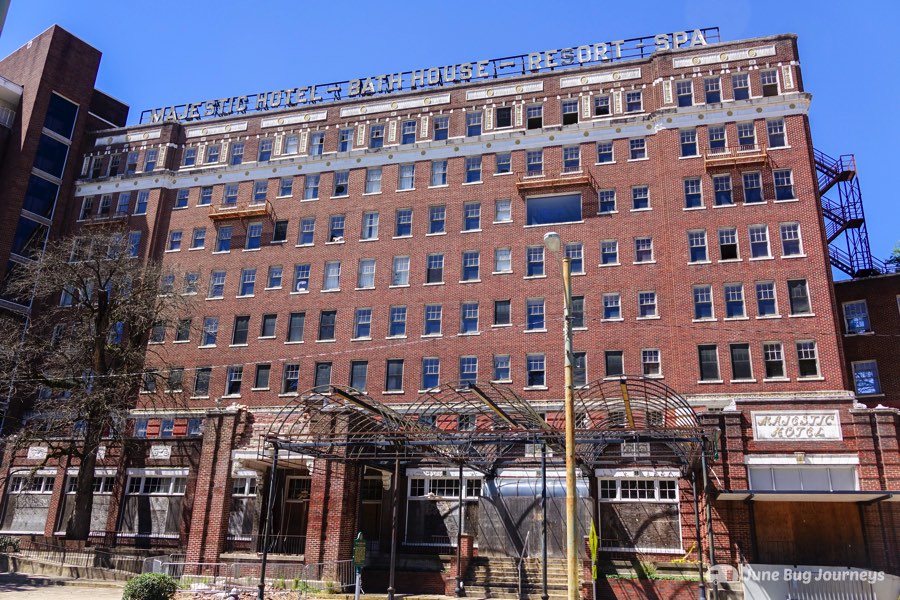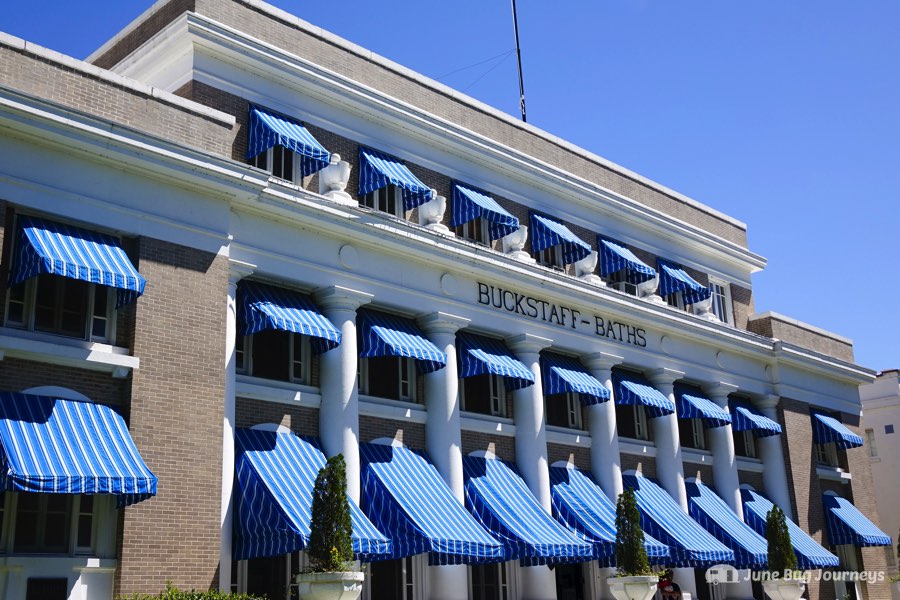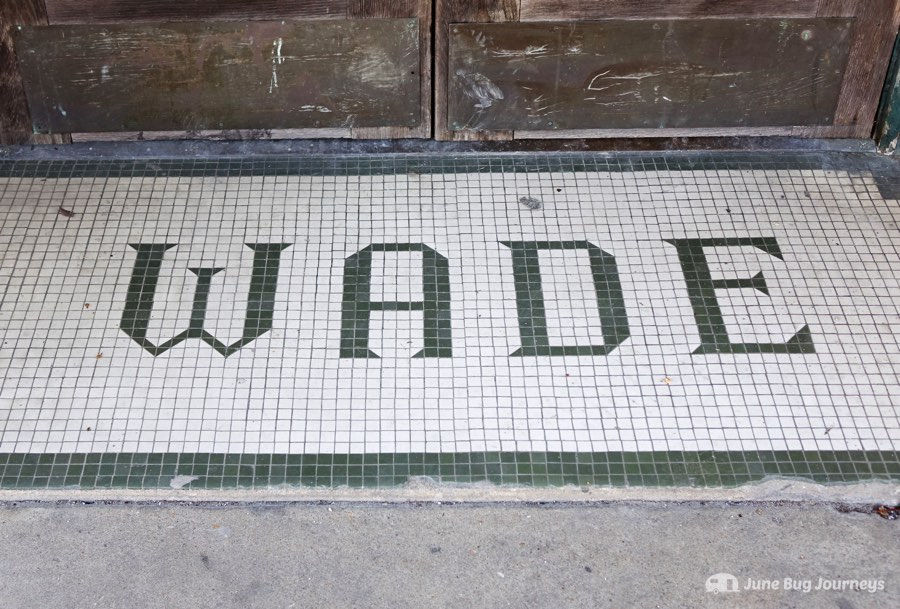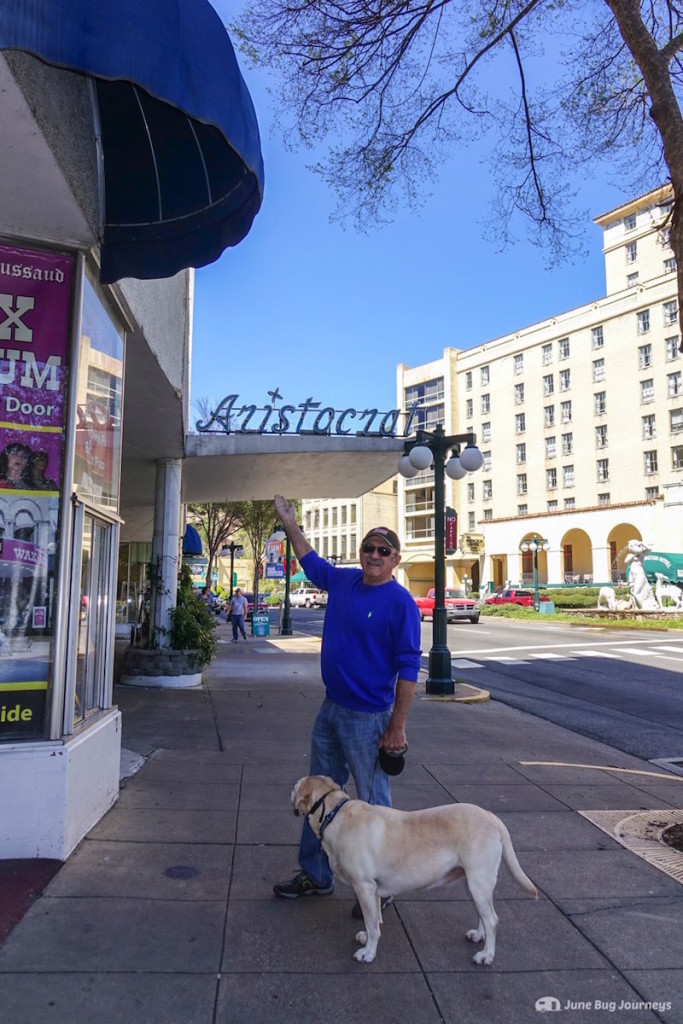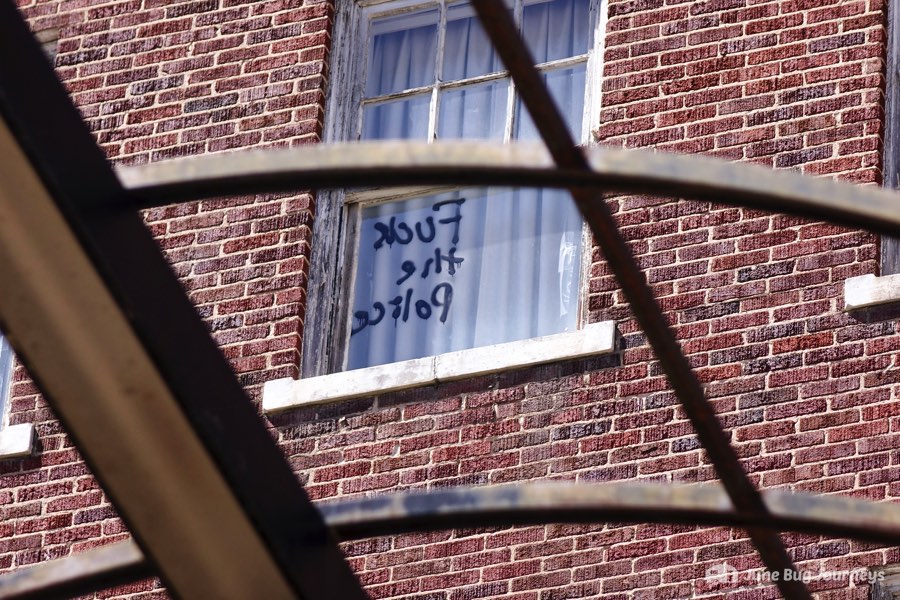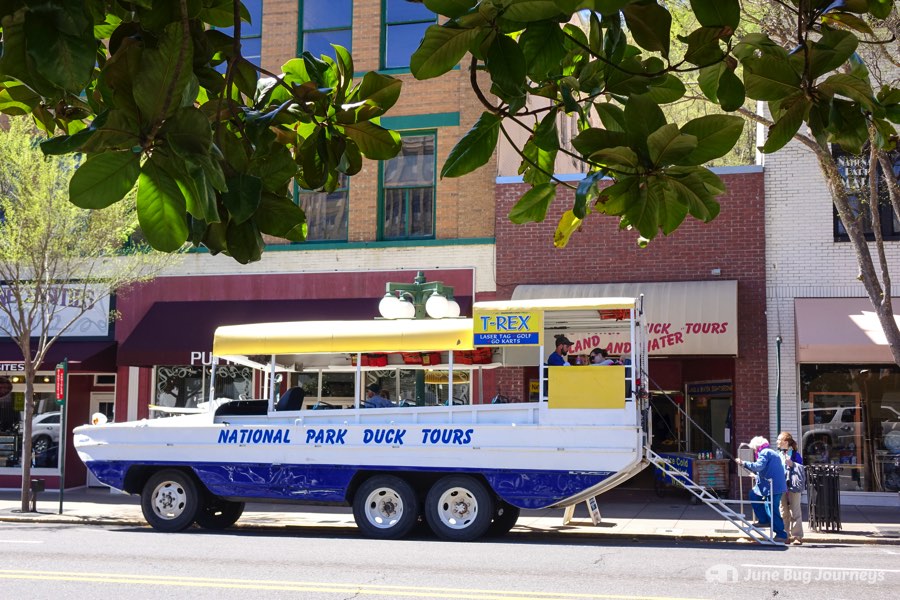 The absolutely very best thing we did while at Lake Whatchamacallit was rent a pontoon boat for the day. It's an expensive outing at $360 plus tax and gasoline. But the boat was beautiful, roomy, and fast. Vera and Opie made the perfect boating companions for the day. And Lake Ouachita is so clean and beautiful. Unfortunately we had no luck catching any fish because the lake is SO DEEP (200 ft in places), but we took the boat into several quiet coves and beached it a few times to allow Vera to swim. I highly recommend this activity if you're ever at this enormous, clean, sparkling lake.